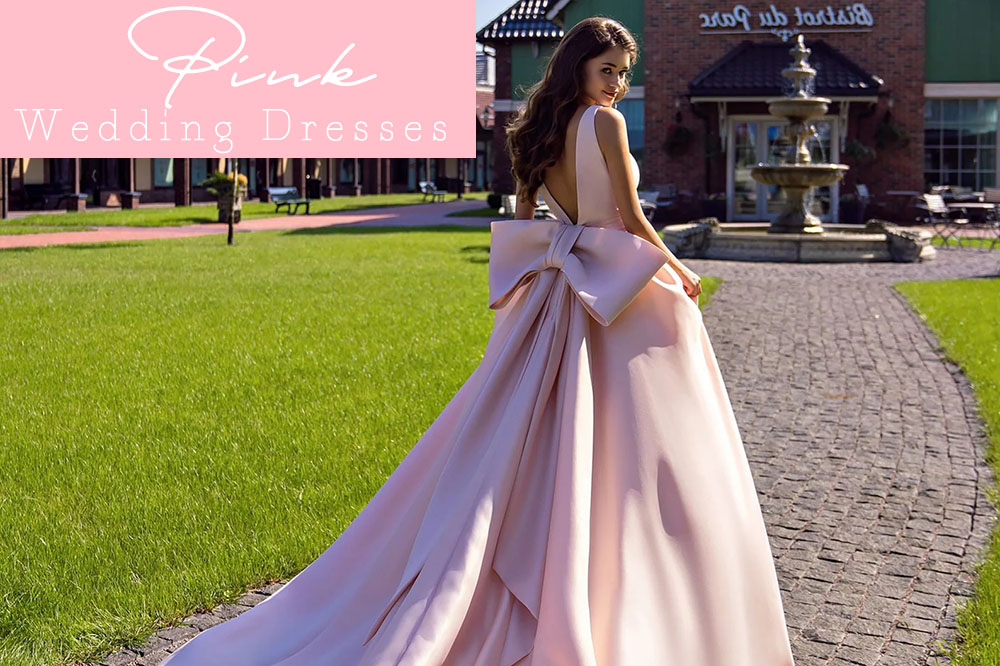 40 Pink Wedding Dresses from Blush to Pink Camo
Pink is one of the most popular colors in wedding dresses, and it's easy to see why. It's feminine, sweet and romantic, plus it can be paired with pretty much any other color you choose for your wedding. And don't worry if you're looking for a dress that fits into the plus size category—you'll find plenty of gorgeous options on our list!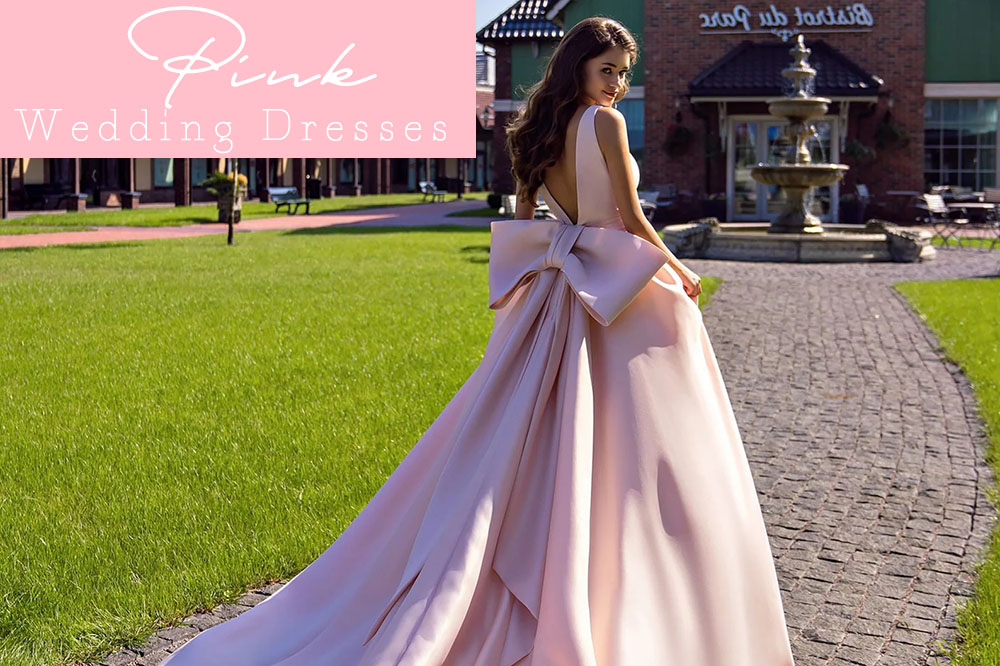 Blush Pink Wedding Dresses
Not quite rose, but not quite fuchsia either—blush pink is a warm and soft color that's perfect for summer weddings. This shade of pink will make your skin look fresh and youthful, which is great news if you're planning on tying the knot in warmer months. The dress itself is simple yet elegant with a lace overlay and cutout detailing on the skirt. We love how it looks when paired with nude heels and a neutral handbag!
This would be an amazing choice for brides who want to stand out from their guests without being too flashy or attention-grabbing. It also looks great on anyone with fair skin tones—but don't worry if you have darker skin! There are plenty of other options available at Etsy so you can still find something flattering (like these ones!).
Pink Cathedral Wedding Dress with Belt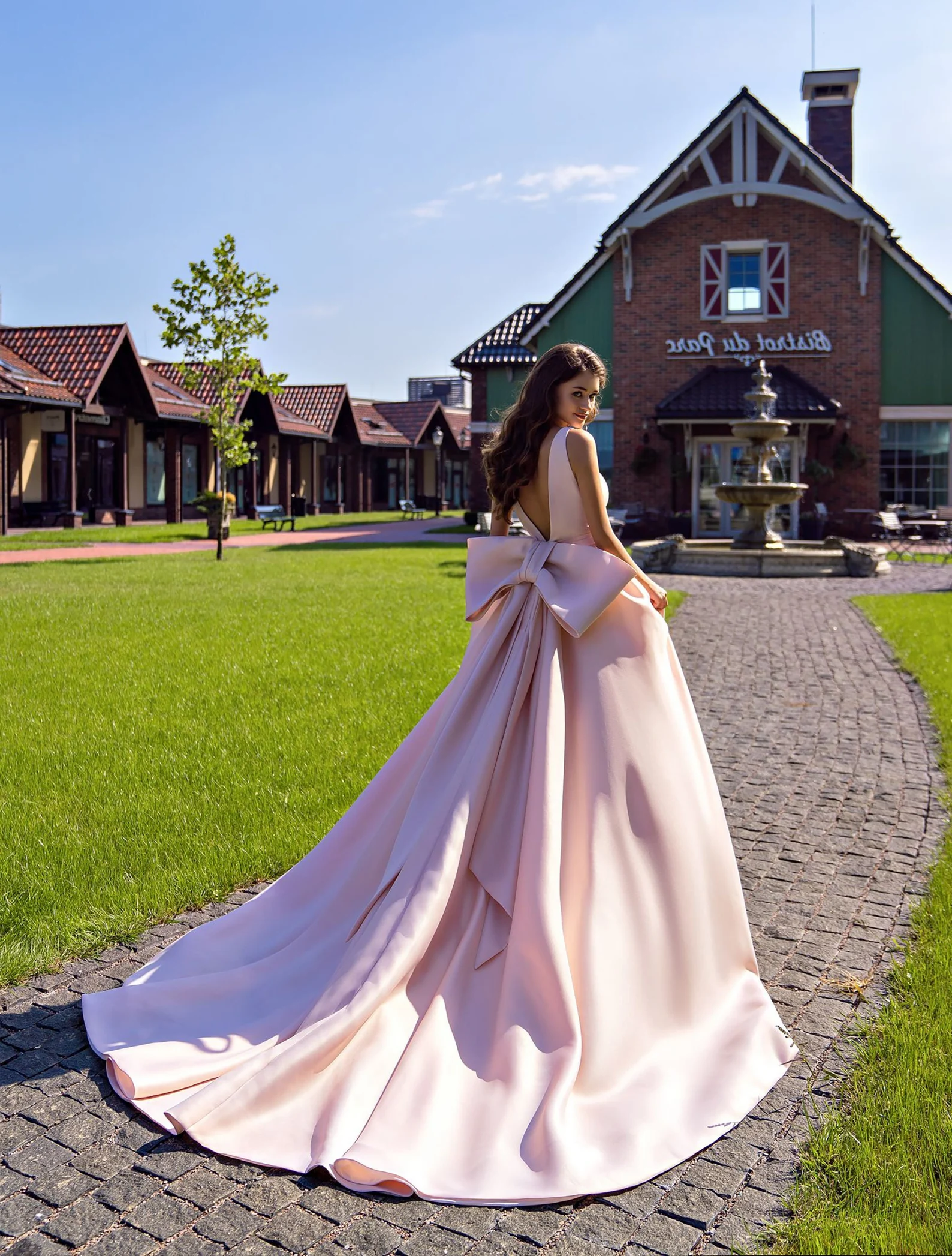 Spaghetti straps off the shoulder blush wedding dress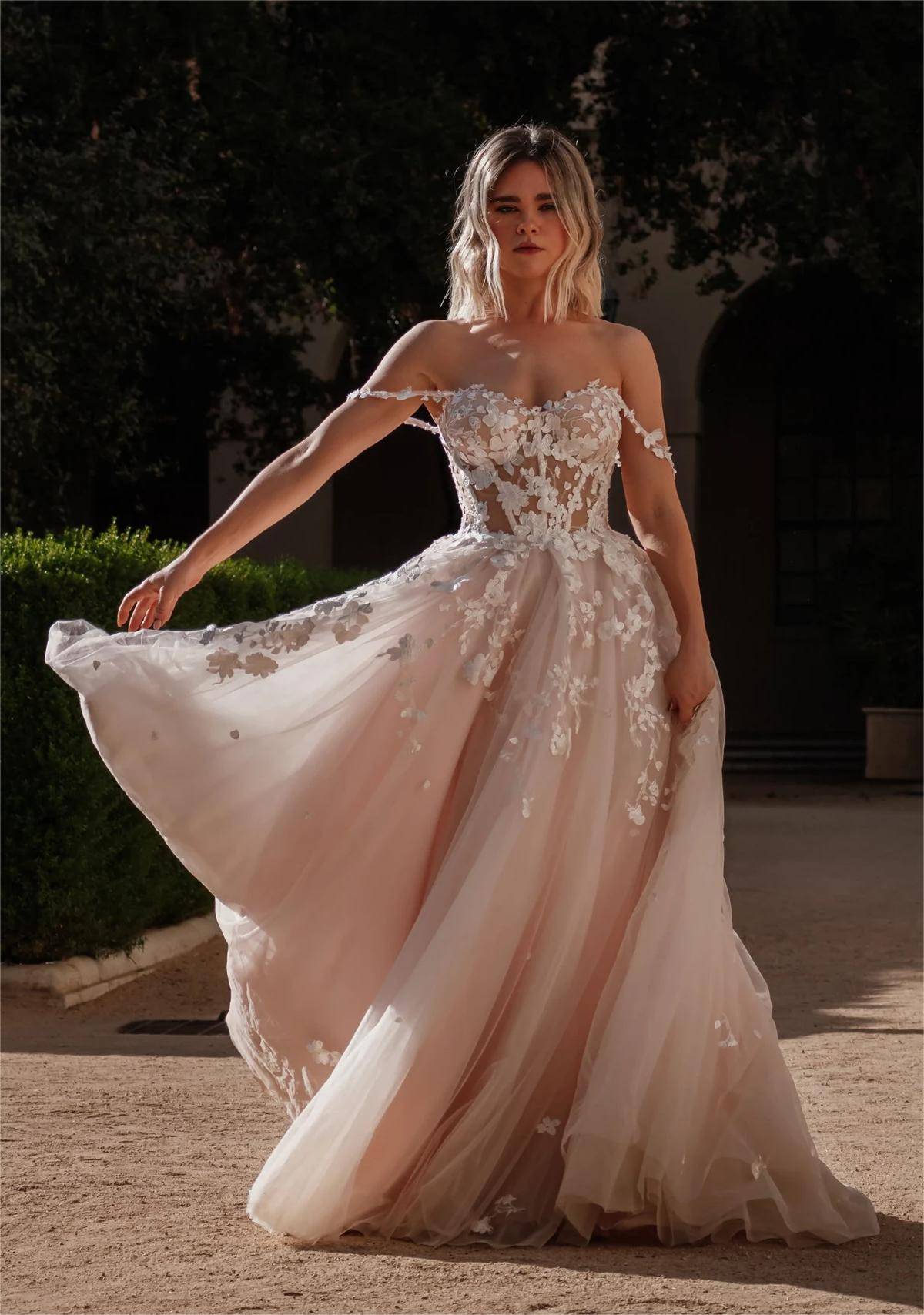 Blush pink floral bridal dress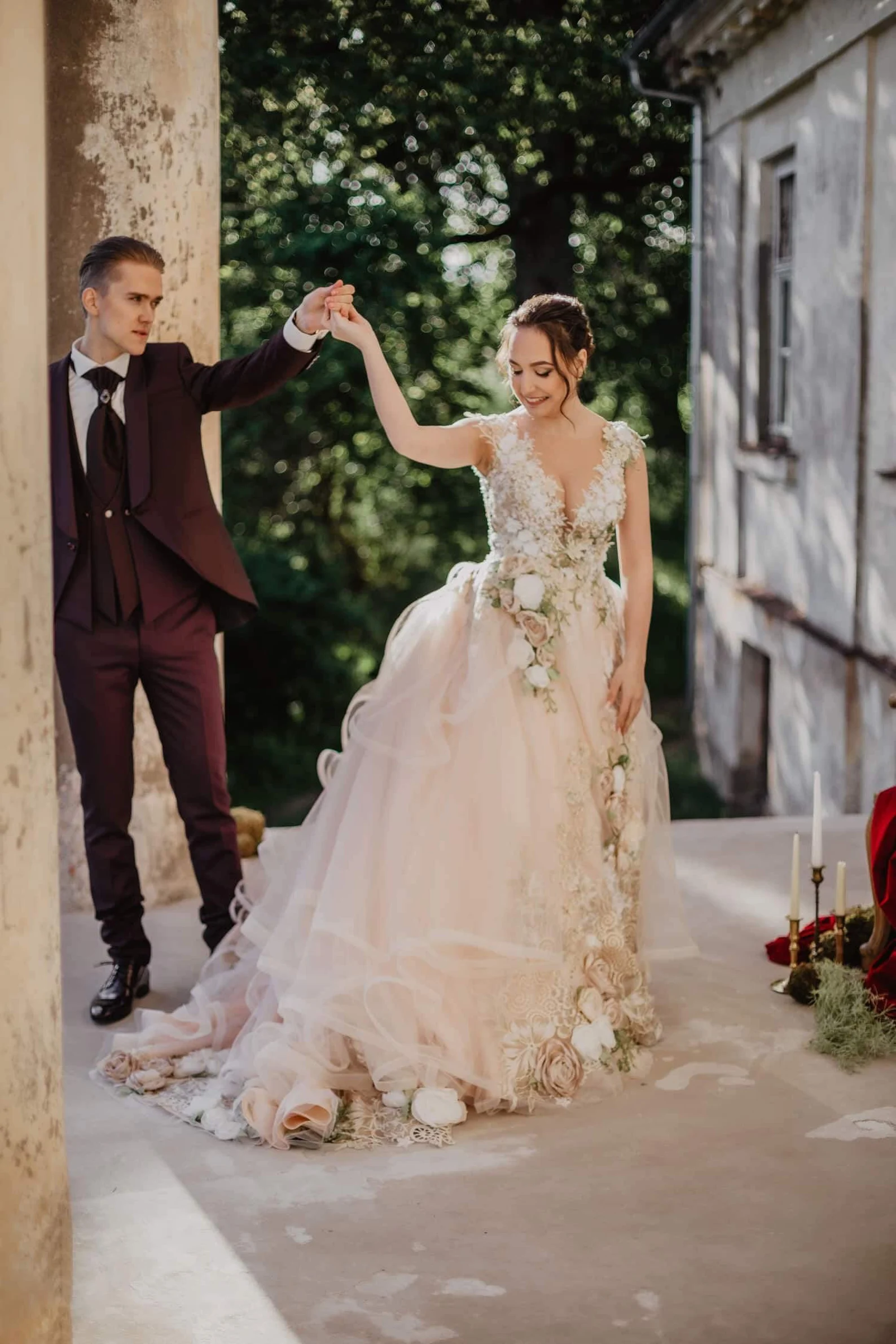 Aline Blush Pink Ball Gown Wedding Dress with Cap Sleeves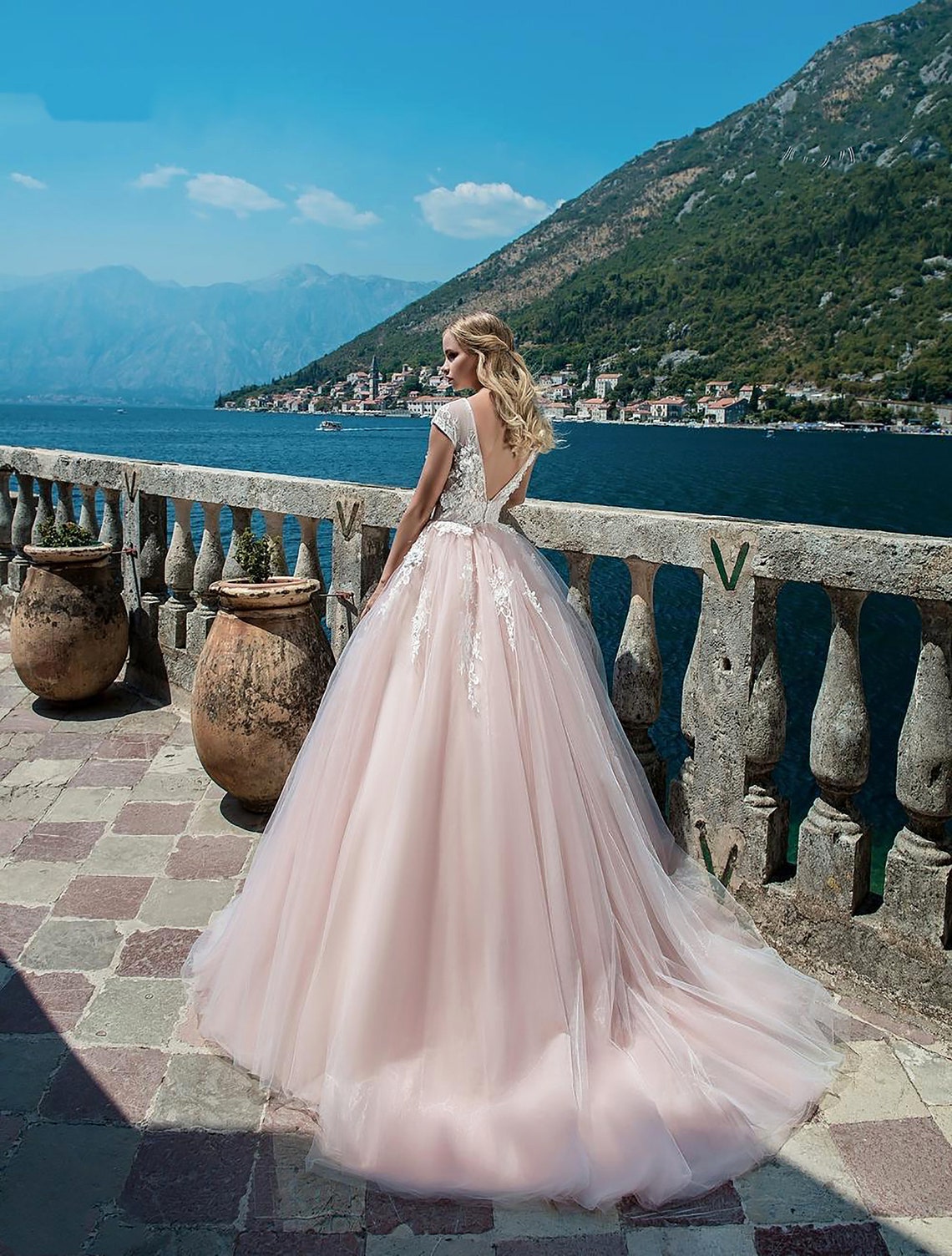 Light Pink Bridal Dresses
Light pink is a great color to wear for a wedding. It's feminine, romantic and elegant—a perfect complement to the bride's dress. A light pink garter would be a nice addition to her ensemble as well!
When it comes to finding the perfect dress, we recommend shopping online first so that you can try on different styles and sizes before making an appointment at your local bridal shop. This way you'll know what fits best before going in person and spending money unnecessarily on multiple dresses just because they're cute but don't fit right (or worse—don't fit at all!).
Light pink A-line wedding dress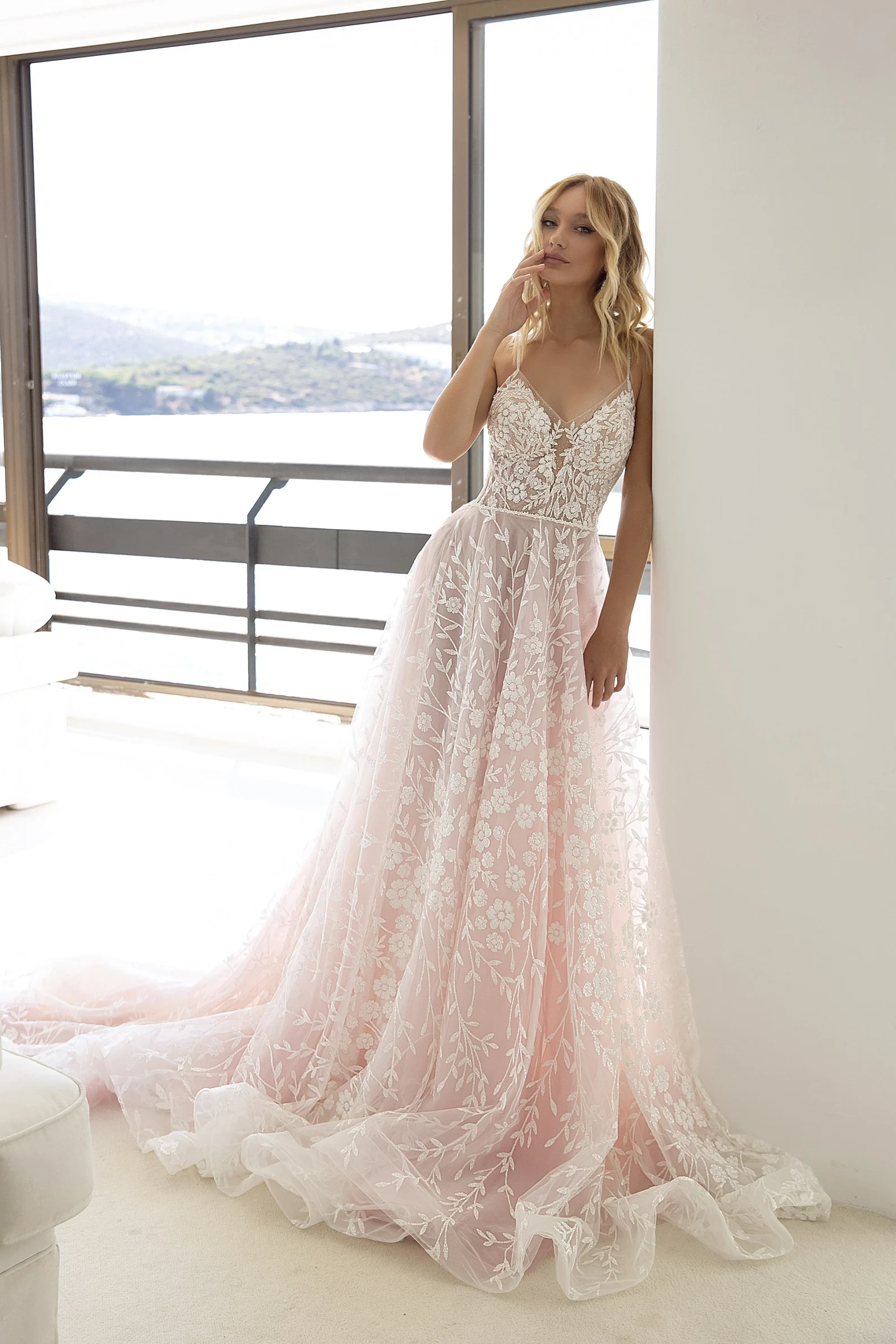 Pale Pink Wedding Dresses
If you're looking for a great way to stand out from more traditional brides on your wedding day, try a pale pink dress. This color is a classic choice because it's flattering on all skin tones, but also provides just enough contrast against darker skin tones. It's also perfect for summer weddings or destination weddings since it can help keep you cool in warm weather.
Here are some of our favorite pale pink wedding dresses:
Boho fairy tale light pink wedding dress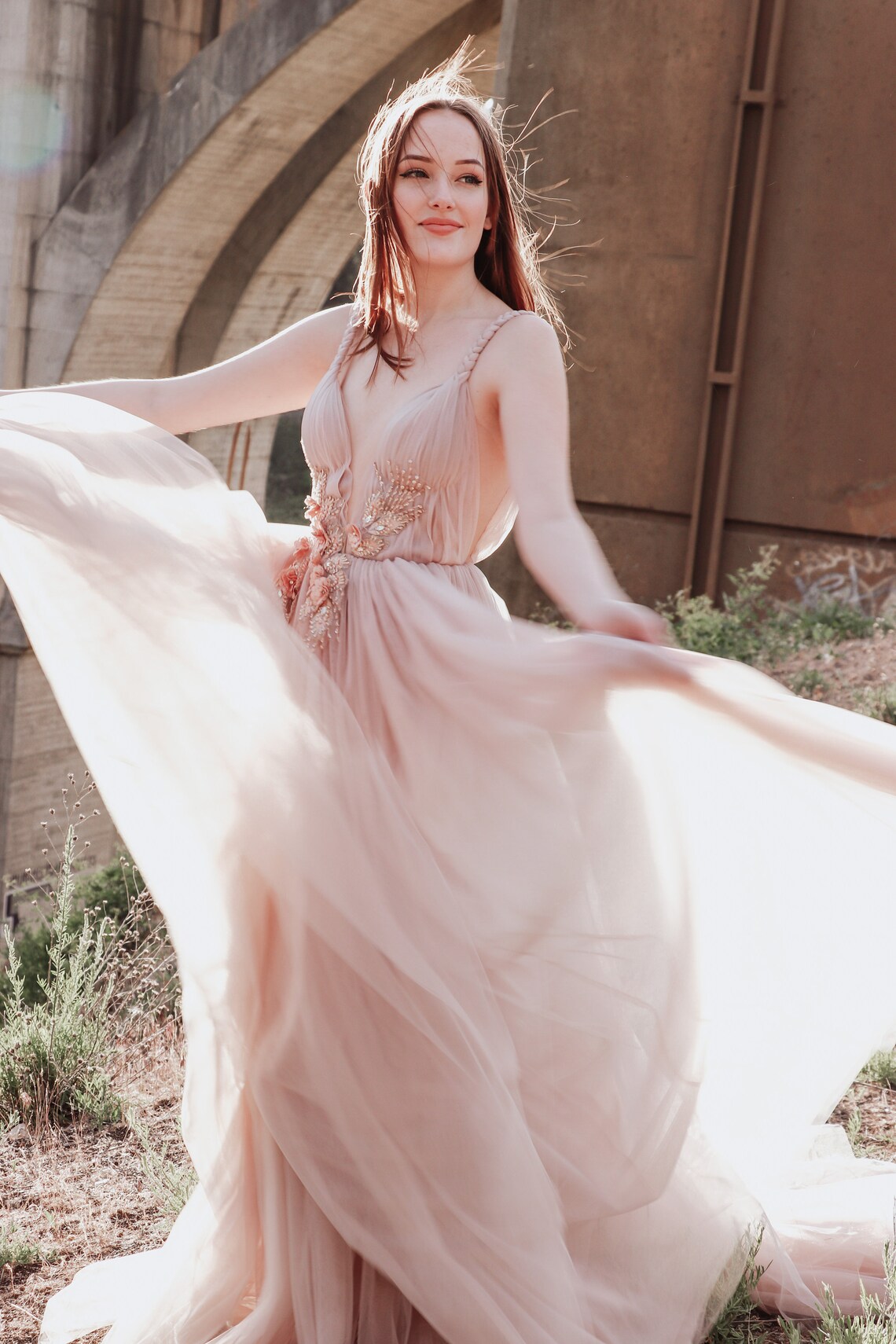 Light Blush A Line Wedding Dress With deep V-neck Sparkly Lace Bodice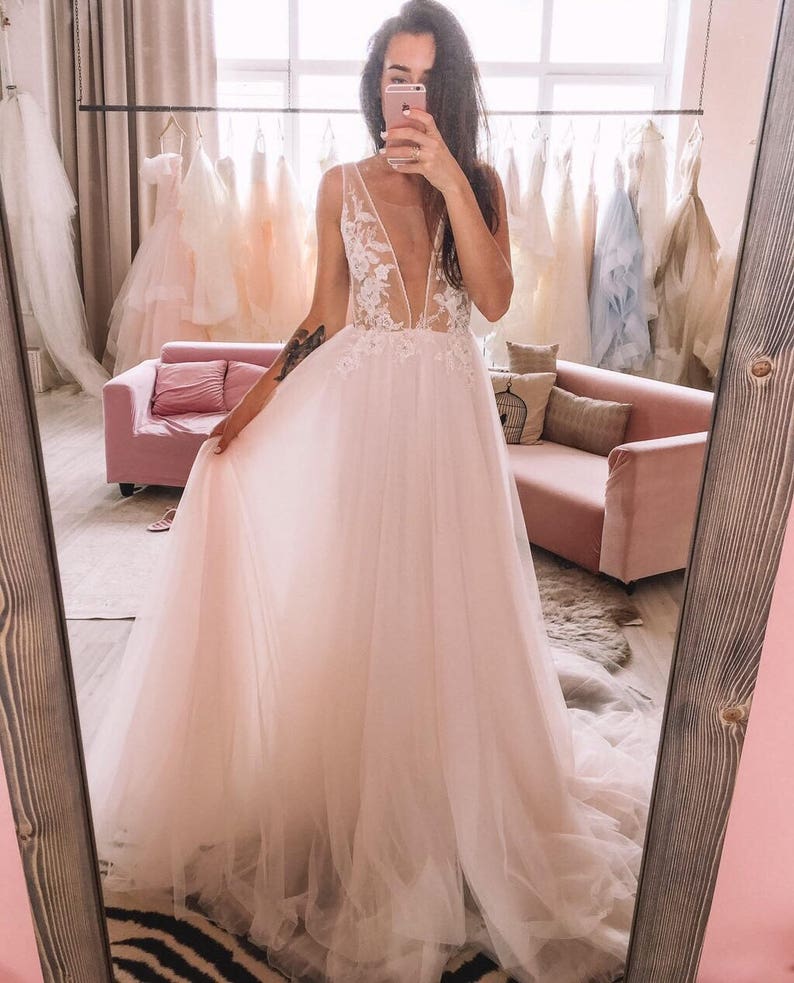 Pink and White Wedding Gowns
In case you're still on the fence about your wedding dress, we have another suggestion for you: pink and white. This is a great color combo for brides who want to add some sparkle to their gowns but aren't quite ready to commit to a full-on sequin or lace number. It's also a great option if you're planning an outdoor wedding in the spring or summertime—the white will keep you cool under the sun (and in case there's any rain)!
So if all else fails, this might be just be your match made in heaven!
A-line silhouette Pink Edelweiss wedding dress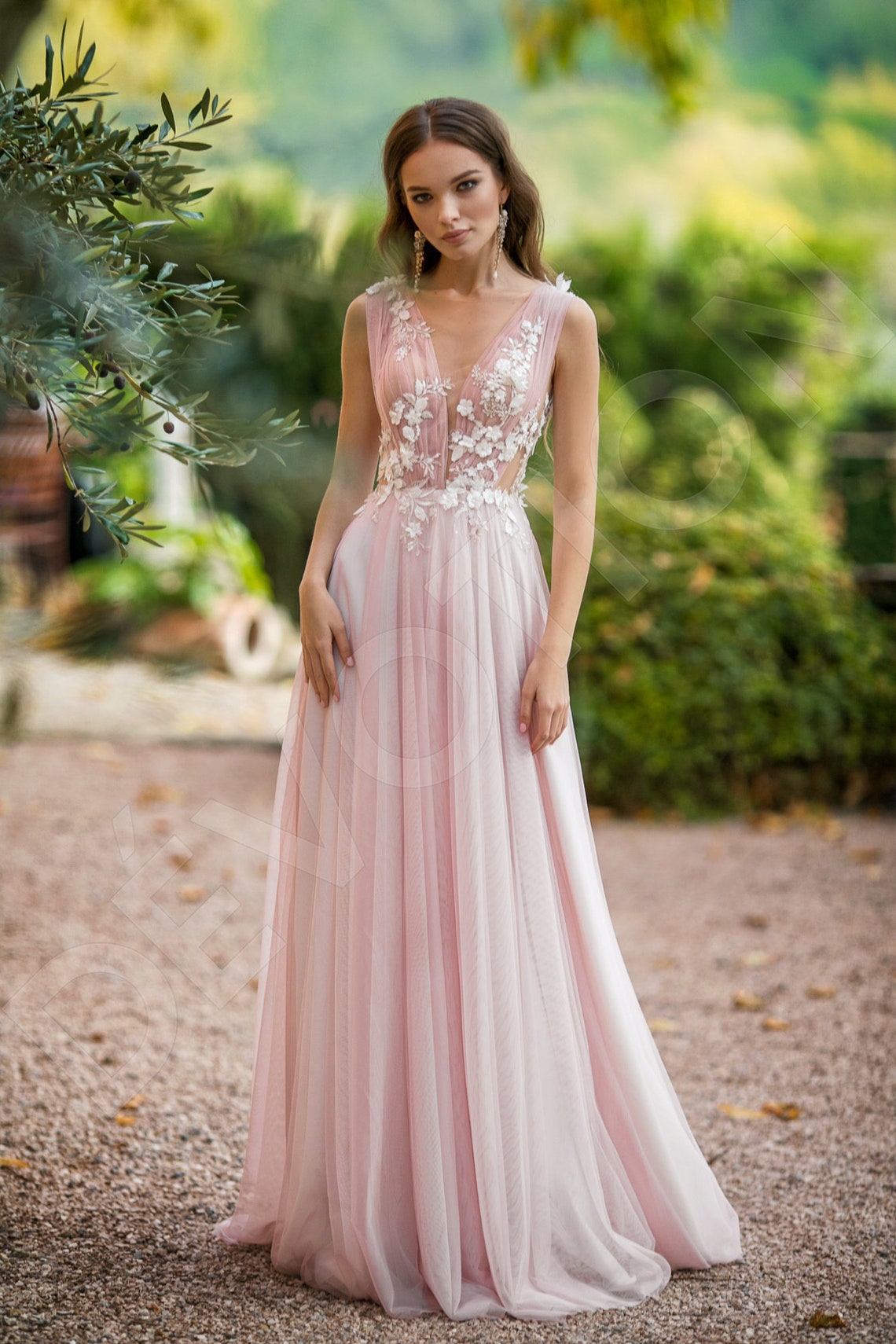 Blush wedding dress with flutter tulle sleeves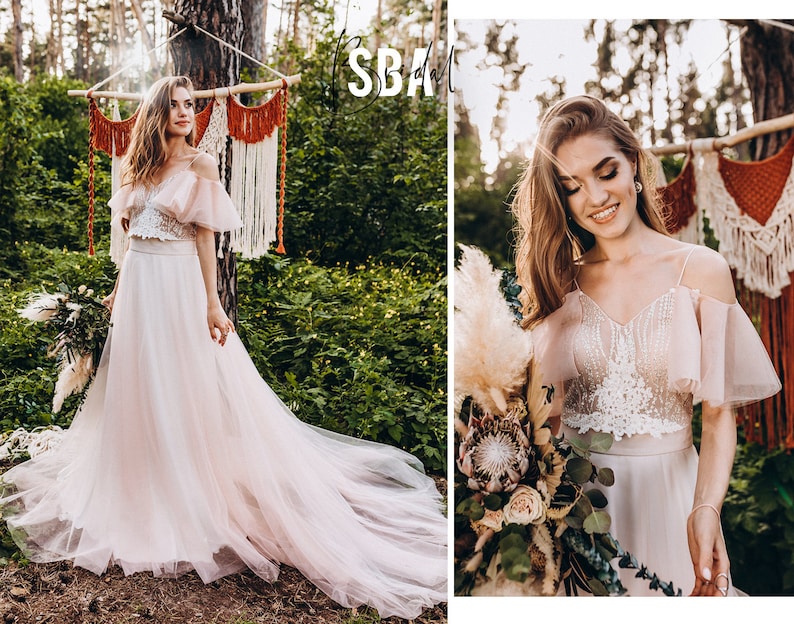 Dusky Pink Tiered Wedding Dress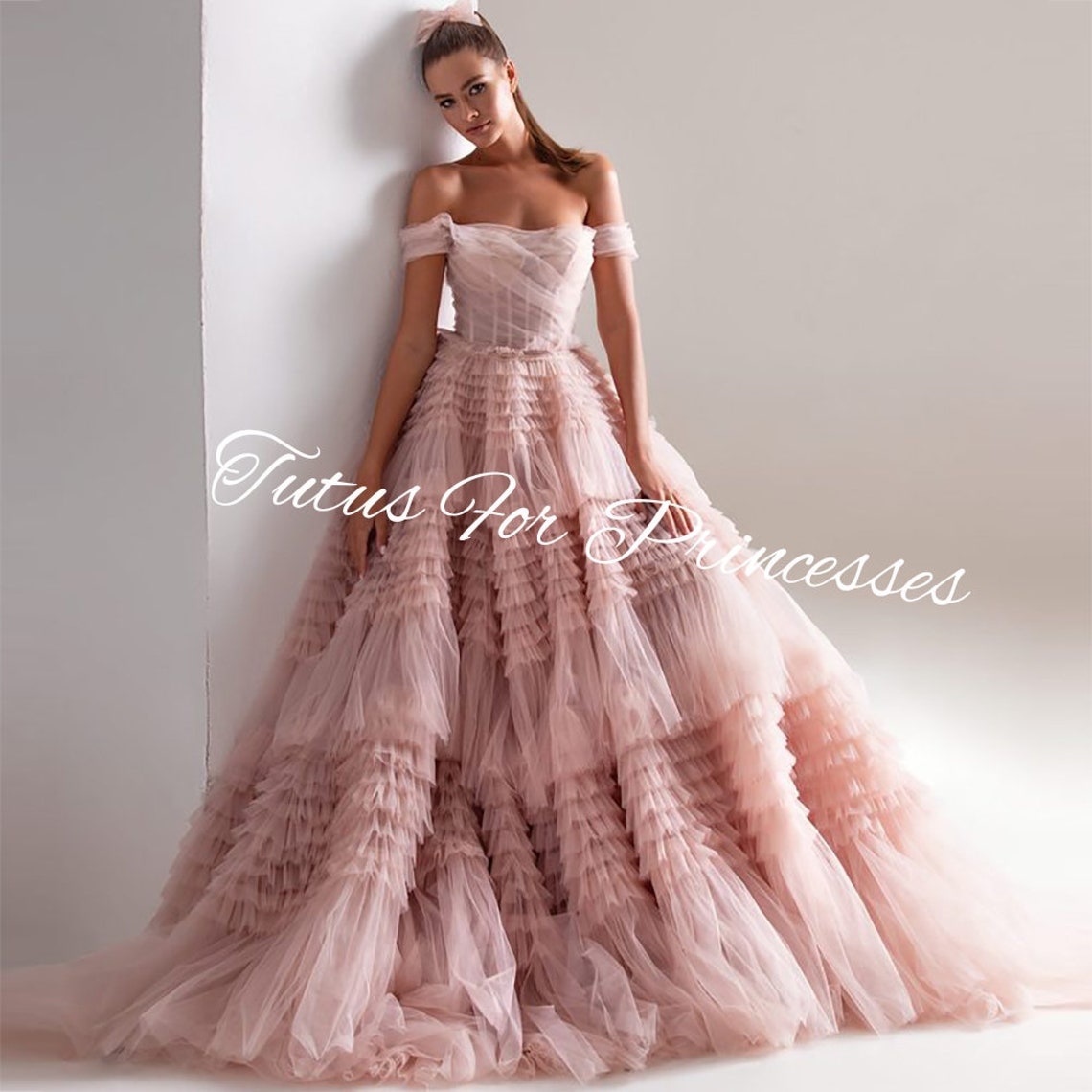 Plus Size Pink Wedding Dresses
If you're looking for a plus-size pink wedding dress, look no further than this one. The bodice is made from eye-catching satin that's been cut in a flattering empire waist silhouette, making it perfect for most body types. The skirt also boasts an open back and small train so that you can move around easily during your big day.
Ivory and Blush Pink Off the Shoulder Ball Gown Wedding Dress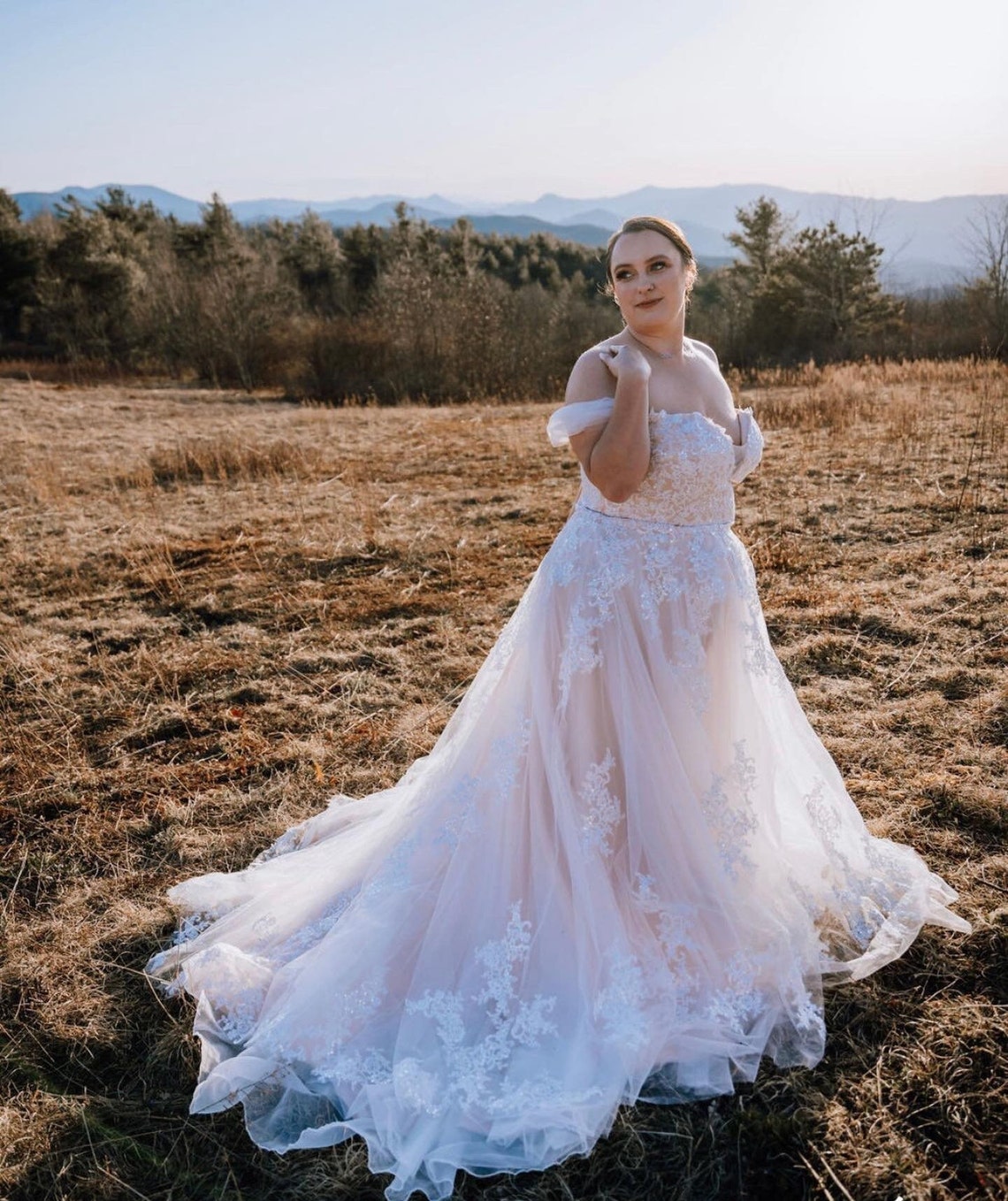 Curvy Blush Wedding Dress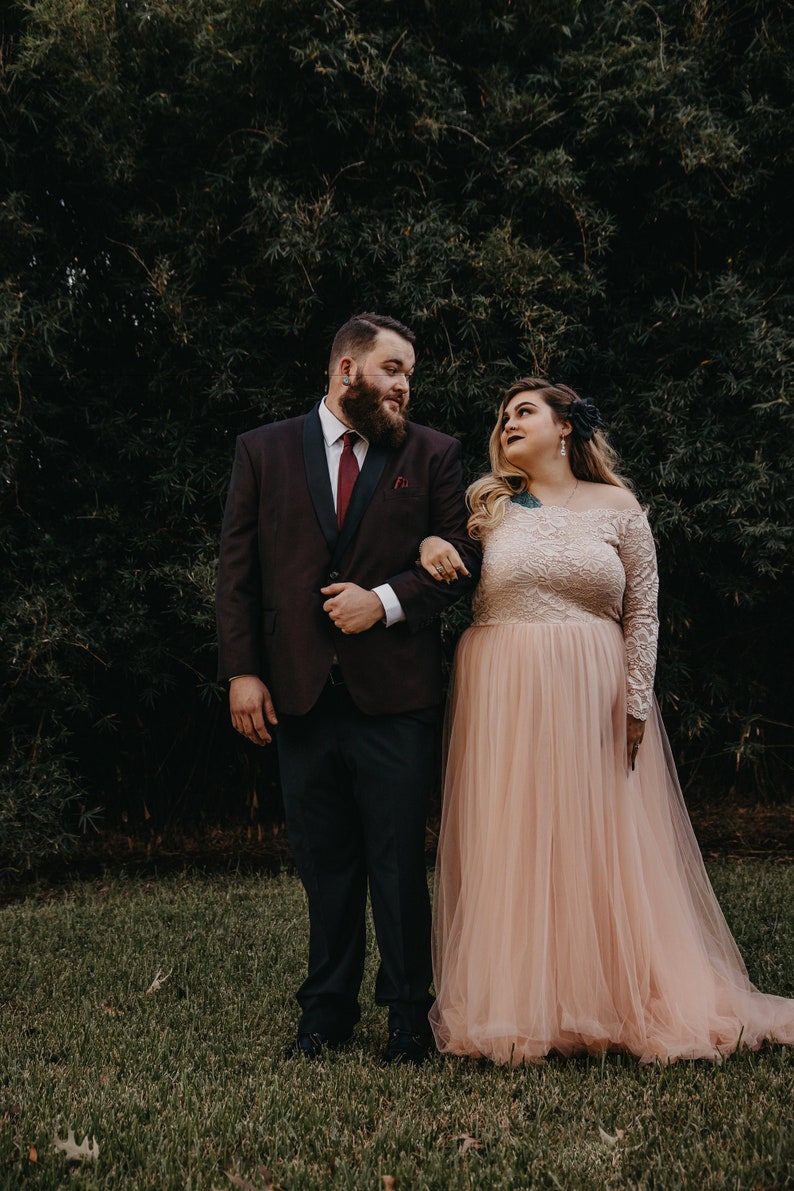 Pink Camo Wedding Dresses
When it comes to weddings, there are all sorts of traditions that couples can choose to follow – or not follow. One tradition that is becoming more and more popular is the pink camo wedding dress. That's right, more and more brides are choosing to don a hunting-inspired gown on their big day. And we have to say, we're loving this trend!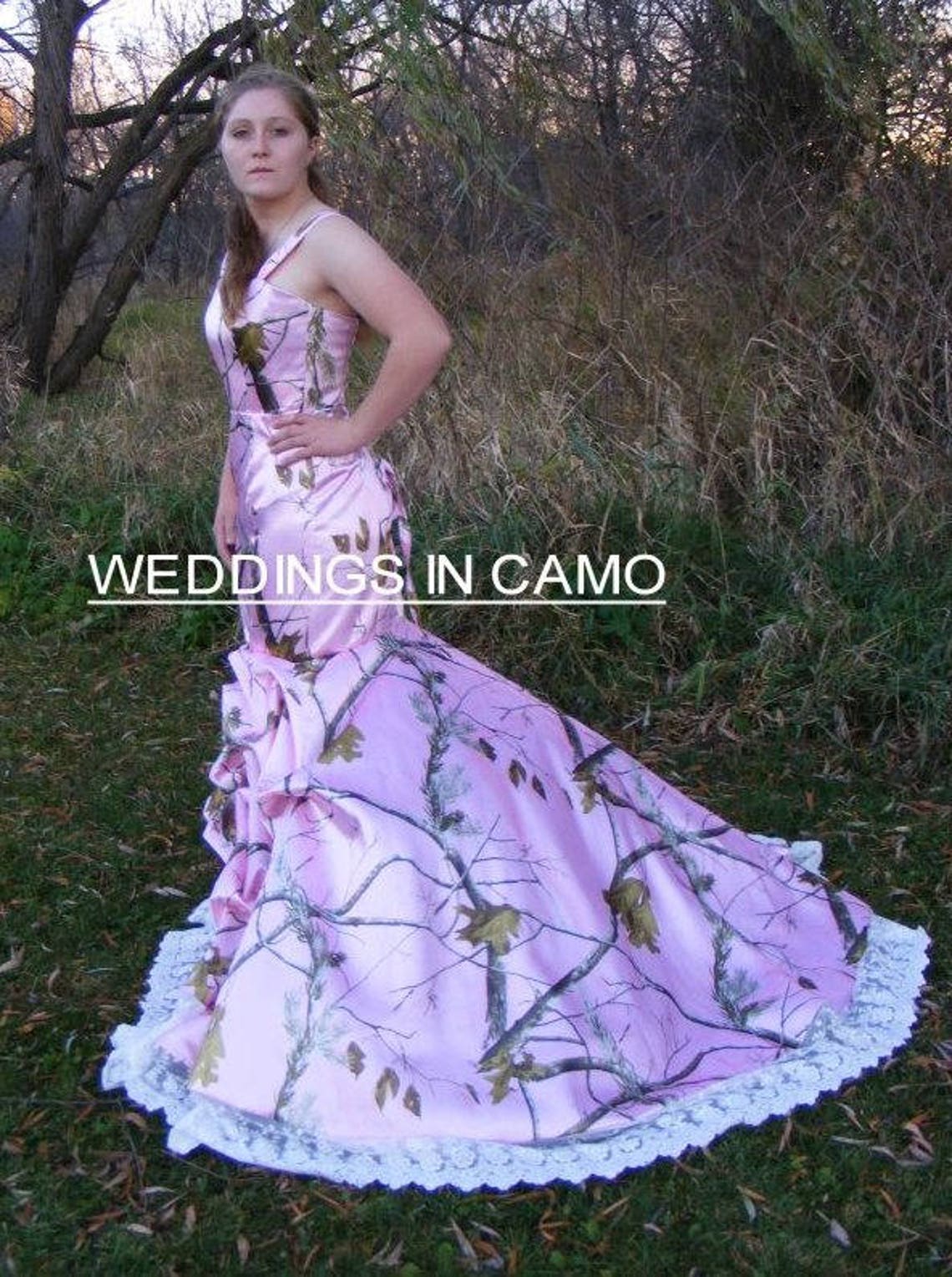 I hope this post has helped you narrow down the search for the perfect pink wedding dress. With so many options to choose from, it can be difficult to know where to start. But if you're looking for something feminine, elegant, and delicately detailed, these seven dresses are sure to win over even the pickiest bride!