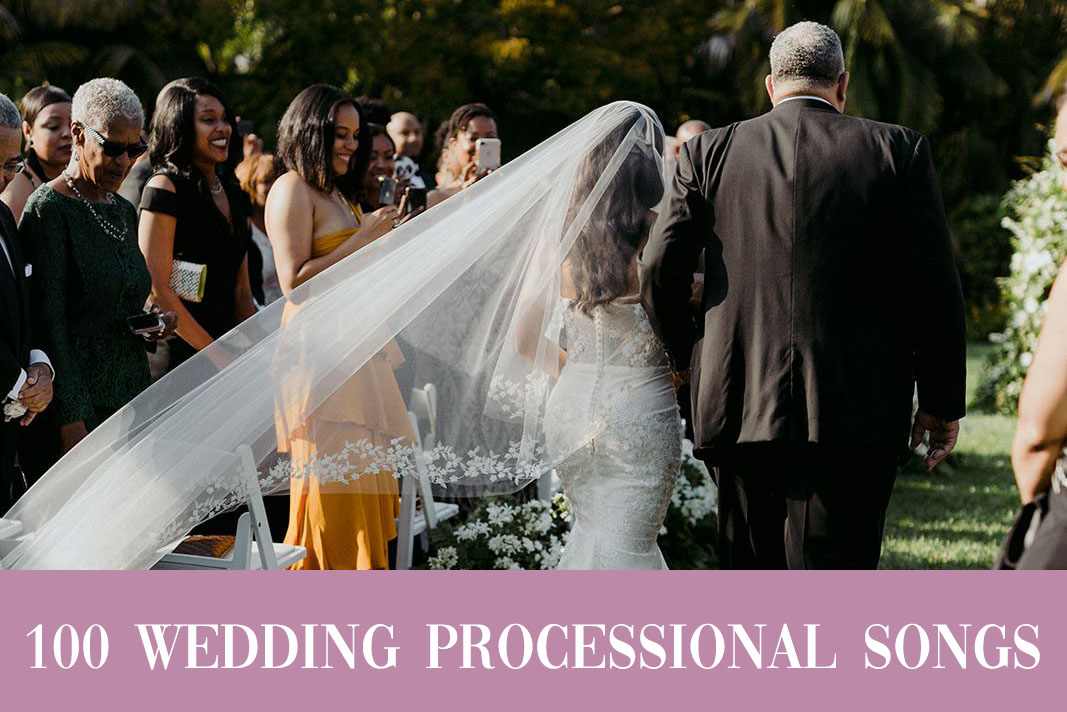 Top 100 Wedding Processional Songs 2023 & Tips
Before you make your grand entrance and begin your walk down the aisle, your wedding party will go before you, heralding your arrival. Many couples are choosing to break with tradition and explore unique processional options, like having their bridesmaids and groomsmen walk down together, or having the groomsmen walk first and then the bridesmaids. Some creative couples even opt to choreograph a fun dance for the wedding party entrance (#squadgoals)! No matter what you choose as a wedding processional song, be sure to make it special for the ones who have supported you tirelessly on your journey.
Here, we're bringing you a list of wedding processional songs as diverse as your crew of besties. We've chosen these songs specifically for your wedding party; you may want to walk in to a different song or find the perfect crescendo in one of these songs to make your entrance. For a list of songs just for you, check out our list of songs to walk down the aisle to.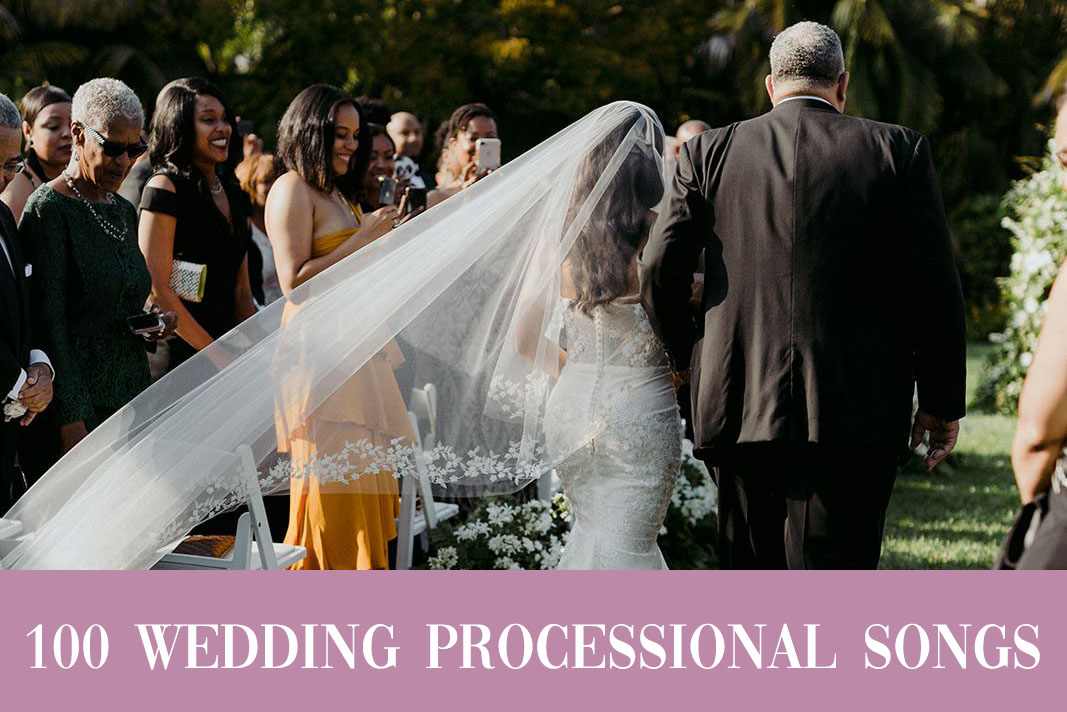 Instrumental Wedding Processional Songs
You've probably seen dozens of wedding processional songs that begin with several instruments playing together on the same chord for the first few measures before breaking into the processional song itself. Many of these instrumental songs will have lyrics along with the instruments playing, but regardless of the instrumentals that follow these first few measures, the processional song will always be instrumental and the processional will always be sung.
Modern and Popular Wedding Processional Songs
Wedding processional songs are really a way to stir an emotional reaction in the audience. They are a way to let guests know this is a special day and what better way to do that than to select the perfect songs. These songs play an important role as they allow the couples to express themselves, make the event more memorable, and end the celebration on a great note. Different genre of songs cater to different moments.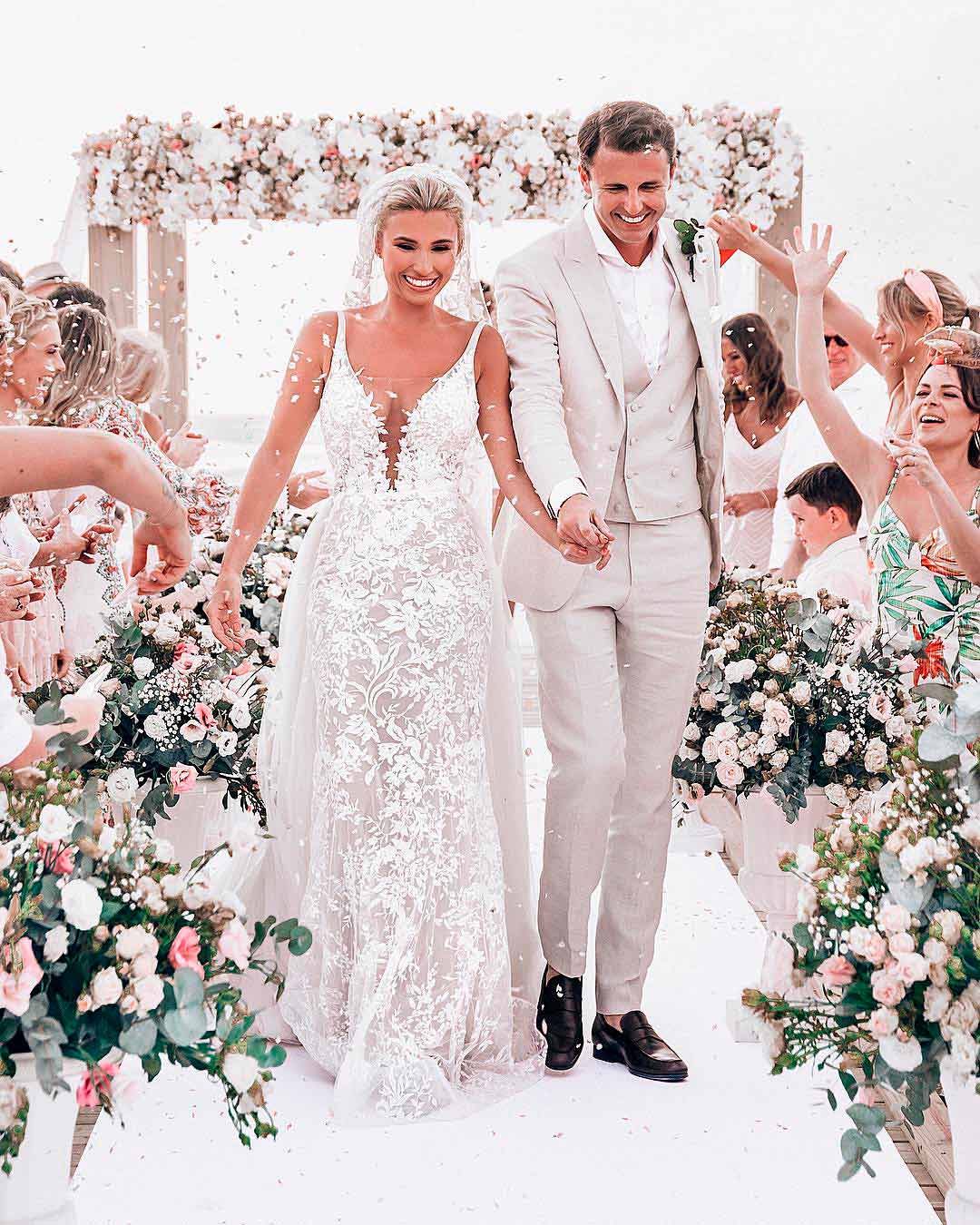 Songs From Movies and TV That Are Perfect for Walking Down The Aisle To
Don't stop on your way to the altar, get the wedding of your dreams by choosing your song today. From themes of love and beauty to songs about the heart and all the emotions, this list is chock-full of great tunes.
Country Walking Down The Aisle Songs
Who could have guessed country anthems had something special to offer for the most special moment for which those couples have been planning for years? The first song in line is always something important, even if it might not be the one we marry to. There isn't one singular processional song that encapsulates all the aspects of the event, so roll with the country walk songs.
Rock Songs That Make A Great Walk-In Song for The Bride
As the girls glide down the aisle, all eyes are on her. The wedding processional is just as important as the wedding service, and so it should be one that shows off the woman she has become, kicking off a new era of wedded bliss. Whether it's pure pop, filthy hip-hop, or the tune that the guests have no idea what the bride is saying (they're all singing along!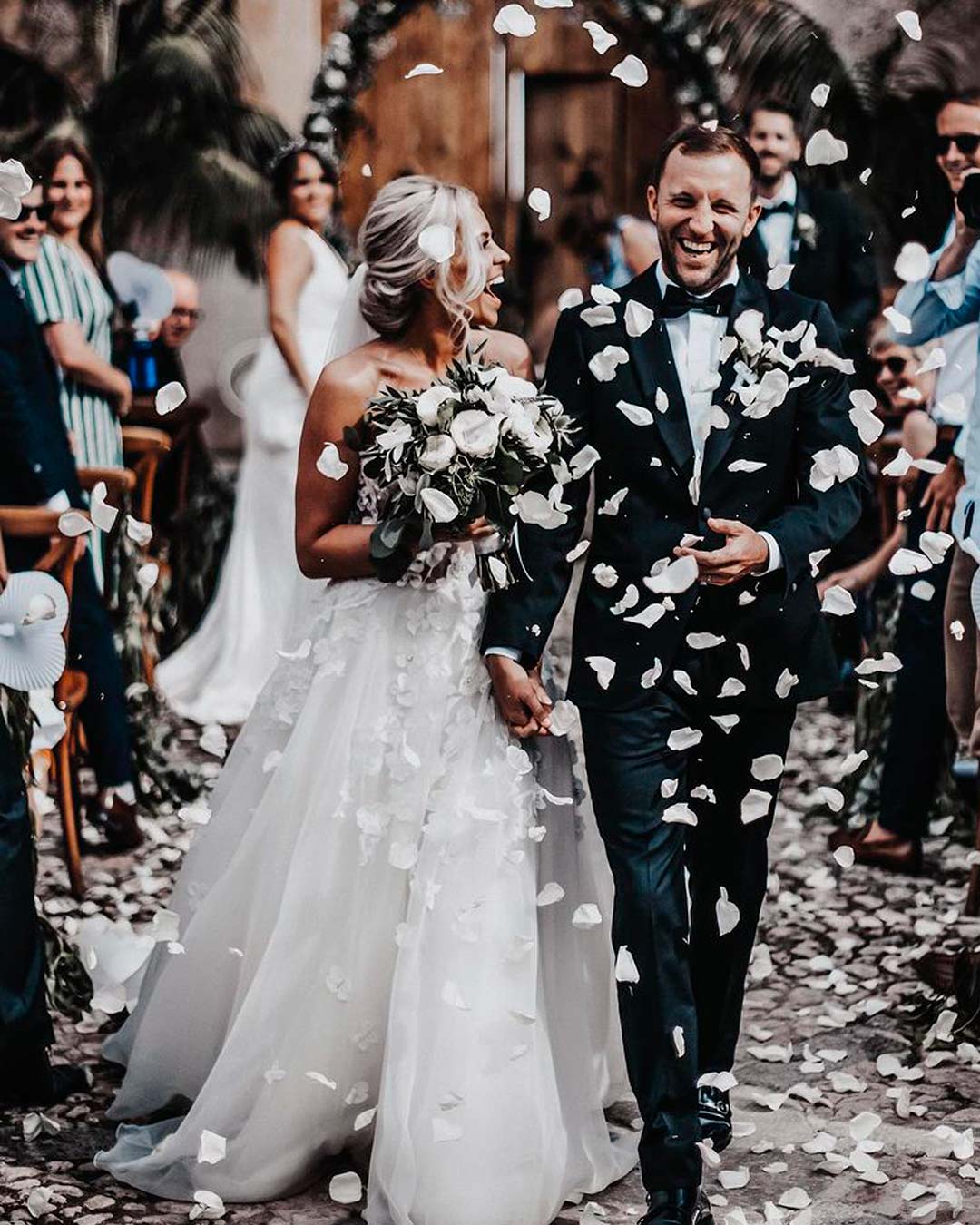 Funny, Unique, and Non-Traditional Wedding Processional Songs
If you are ever in need of a song that is something that your guests won't be able to forget, then consider using one of these 6 unique songs. Regardless of the era that you want your wedding to take place in, all of these songs are perfect for any occasion. With this list, you'll be able to find a song that will correspond with your preferences and tastes.
How Do I Choose A Wedding Processional Song?
If possible, try to pick a wedding processional song that has some meaning to you and your partner.
Here are a few ideas to get you started:
A song that reminds you of your partner.
Maybe it's a style of music that works for you.
Or specific lyrics in the song.
Maybe it's a song that you loved in high school when you first thought about your future wedding.
If you can't think of anything specific, we recommend choosing a song from this list that you love the sound of (or the name of). There are many to choose from in a big variety of styles.
How Many Songs Should Be In A Processional?
Typically there are at least two (sometimes more) songs in the wedding processional.
The bride (if this wedding has a bride) usually gets her own song, then another song is picked out for the groom and the wedding party.
If this is a wedding with a bride, groom, bridesmaids, groomsmen, parents, and ring bearer/flower girl, these are the two ways it typically goes:
Wedding processional music #1
Song #1 – Parents, grandparents enter
Song #2 – Groom and groomsmen enter
Song #3 – Bridesmaids, flower girl, and ring bearer enter.
Song #4 – Here comes the bride!
Wedding processional music #2
Song #1 – Parents, grandparents, groom, groomsmen, bridesmaids, flower girls, and ring bearer enter.
Song #2 – The bride enters the ceremony location.
More Wedding Music and Song Recommendations: