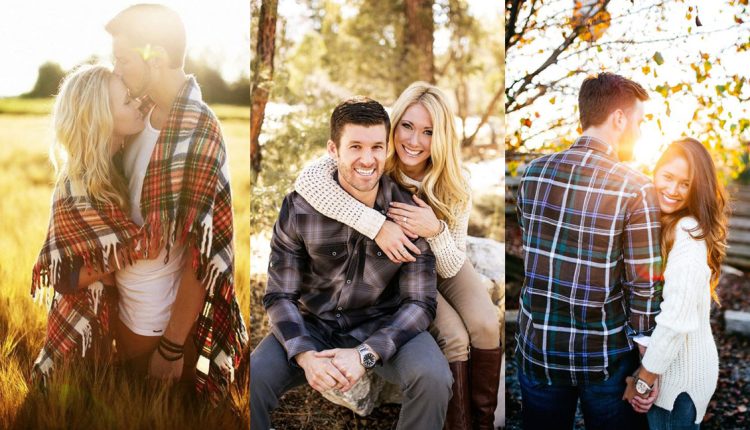 30 Super Captivating Fall Engagement Photos 2022
Fall is one of the prettiest times of year–and perfect for engagement sessions! A landscape that's falling asleep, yet on fire with crazy-beautiful colors makes for gorgeous backdrops and interesting photos. Looking for fall engagement photo ideas for your autumn sesh? Great. We've got 30 captivating ideas to inspire you with.
Locations
Country
– Bottle up the charm of a simple country scene.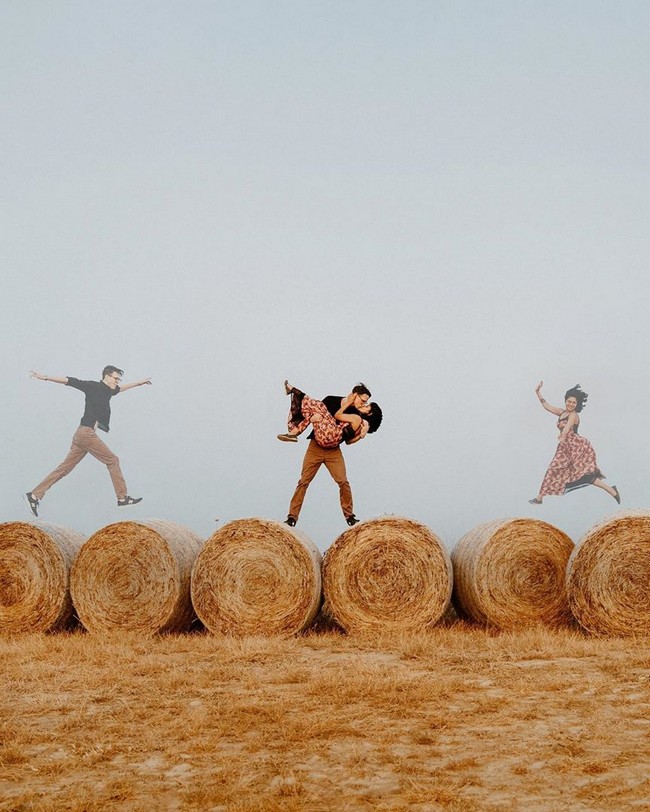 Mountain
– Striking vistas turn your snapshot into true art.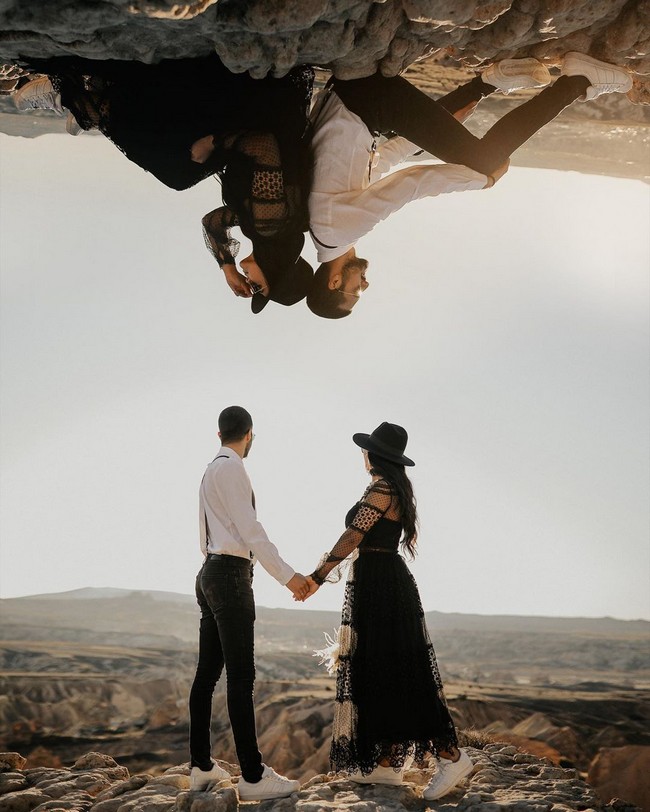 City
– A city never disappoints when it comes to fun backgrounds and skylines.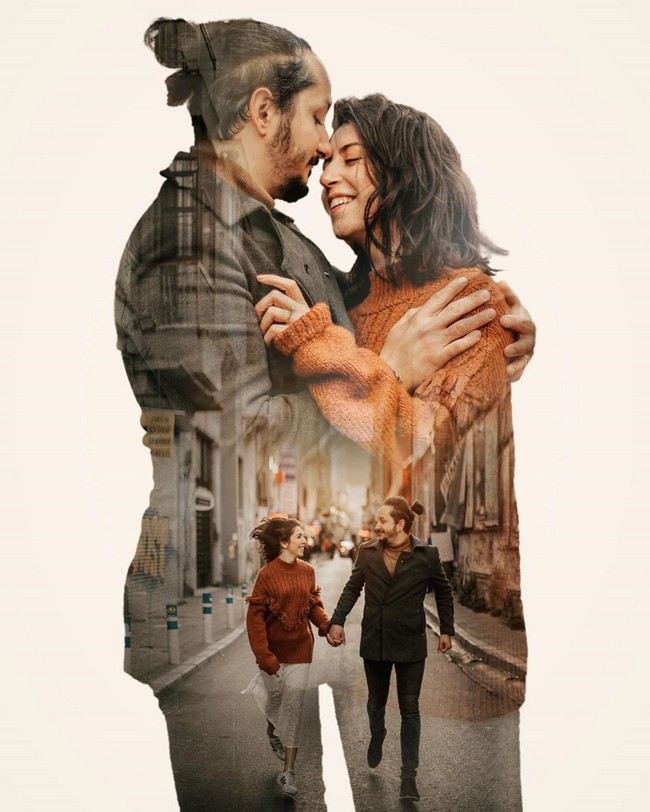 Desert
– Head out to the sand for some hot photos.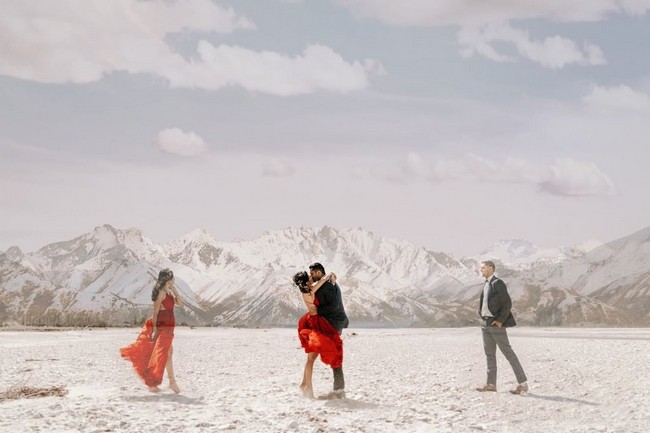 Highway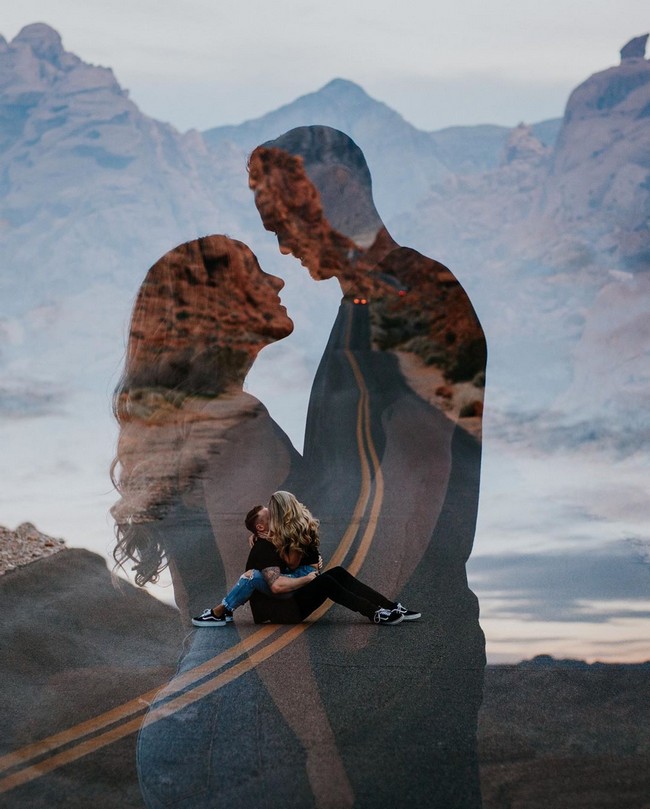 Beach
– The natural elements of a beach shoot always produce beautiful pictures.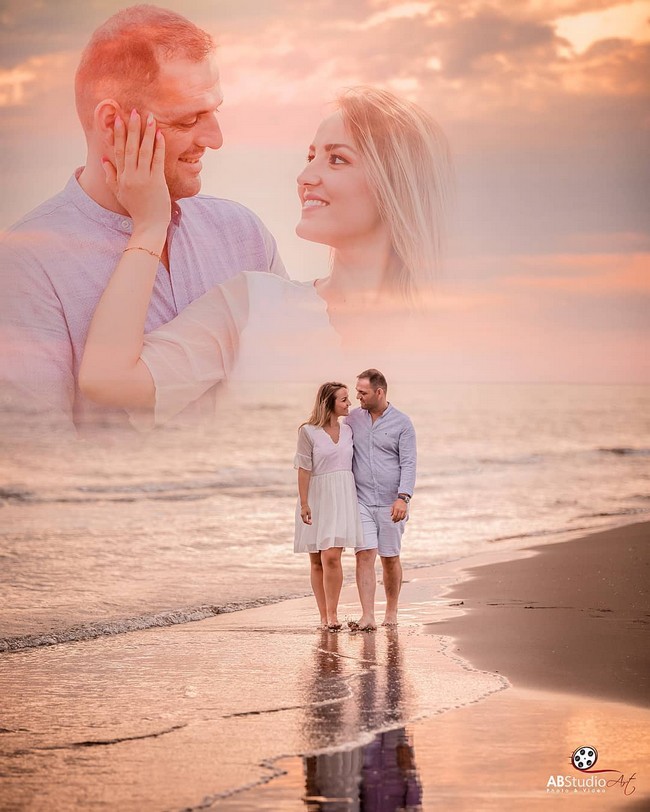 Forest
– Get lost in the woods together – but not really. You need to know your way out!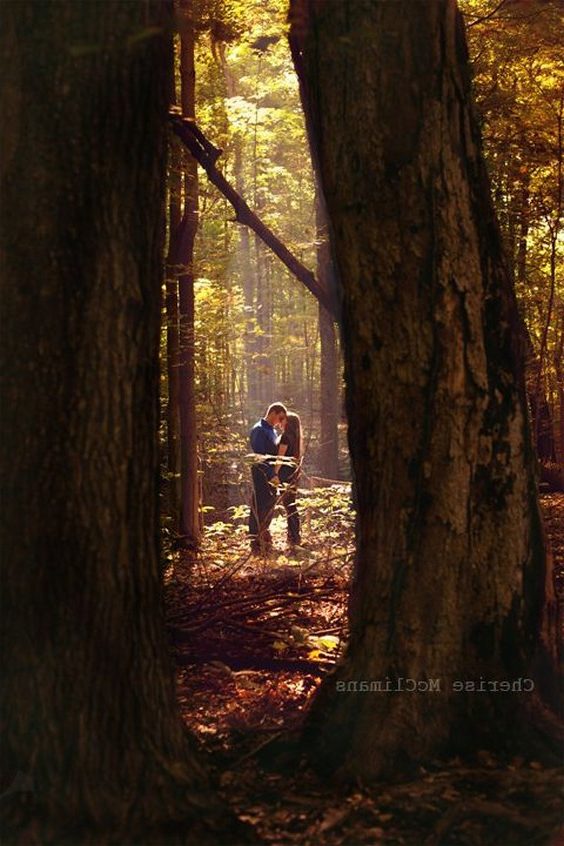 Kitchen
– Bring your photographer home to capture a romantic kitchen dance.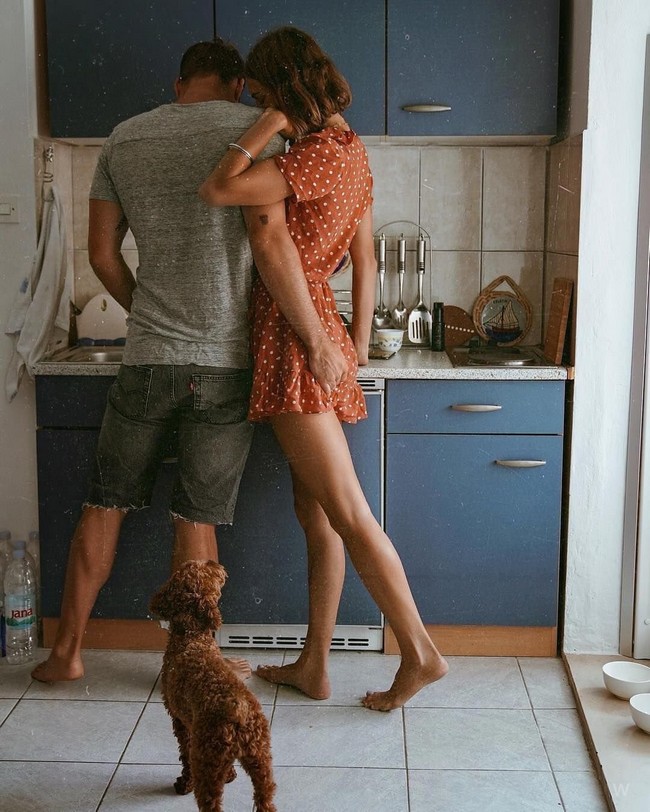 Comfy Chair at Home
– While at home, cozy up in a comfy chair or couch.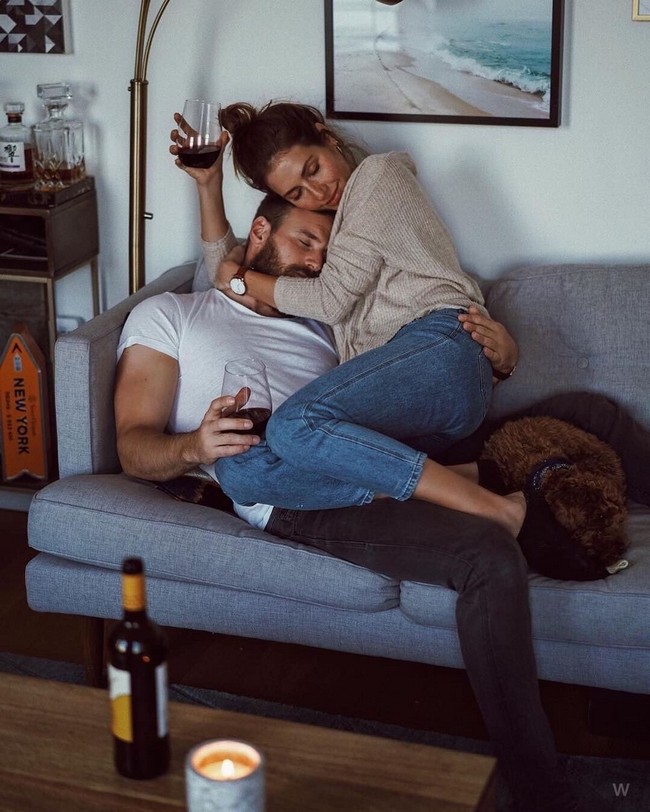 In Bed
– Lastly, take it to the bedroom. Nothing crazy, but your room is your fortress. Feel your strongest and most confident together on your bed.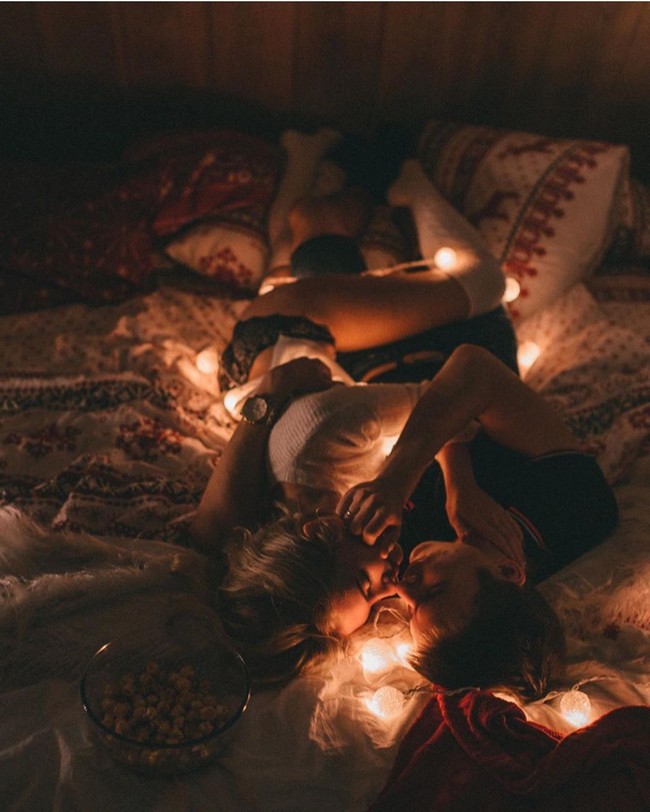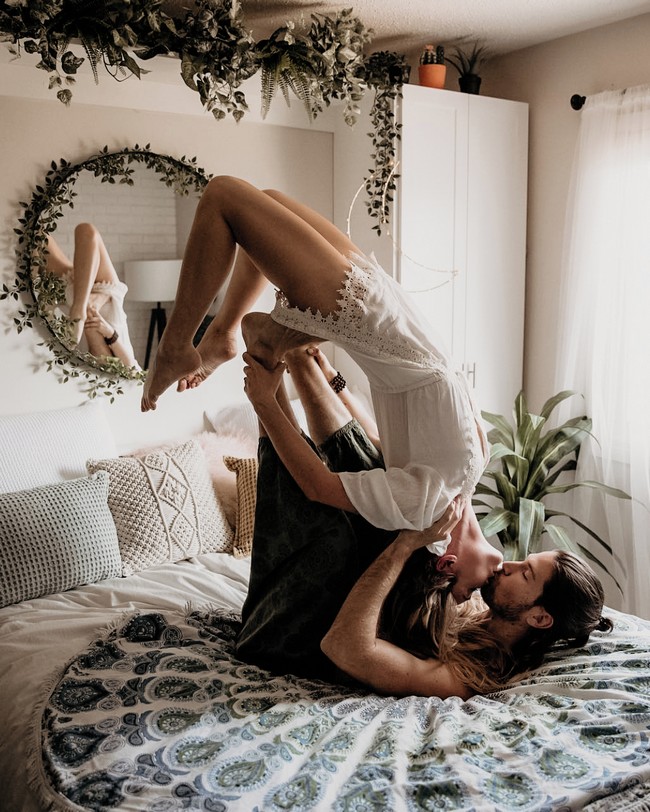 You May Also Like:
Poses
Nose to Nose
– The best couple poses have chemistry. Keeping your faces close will be sure to help that.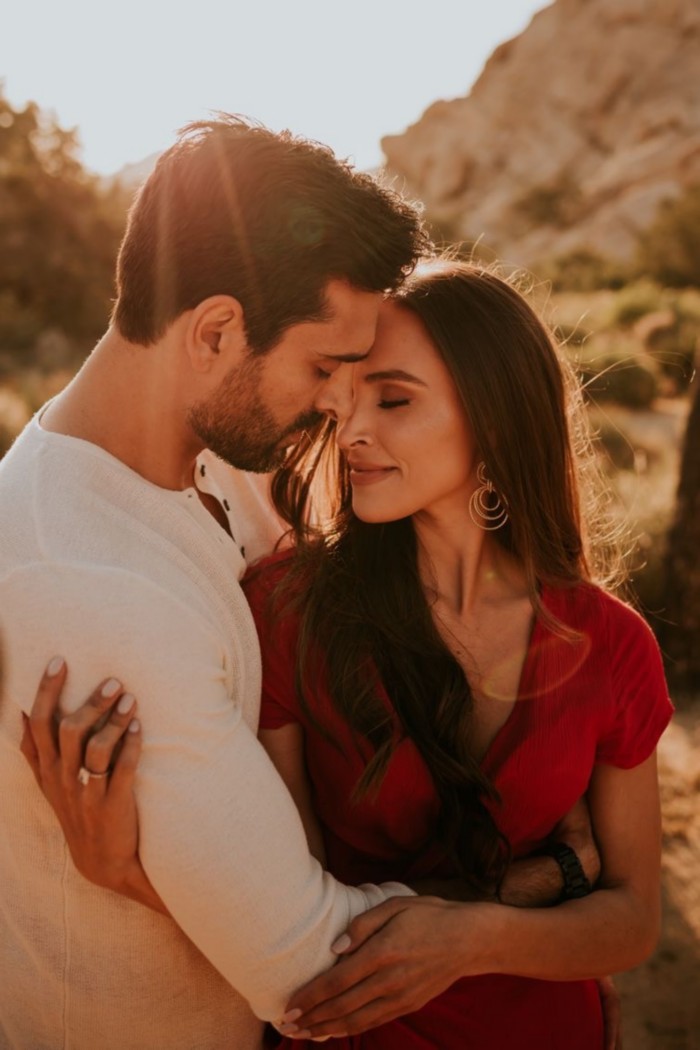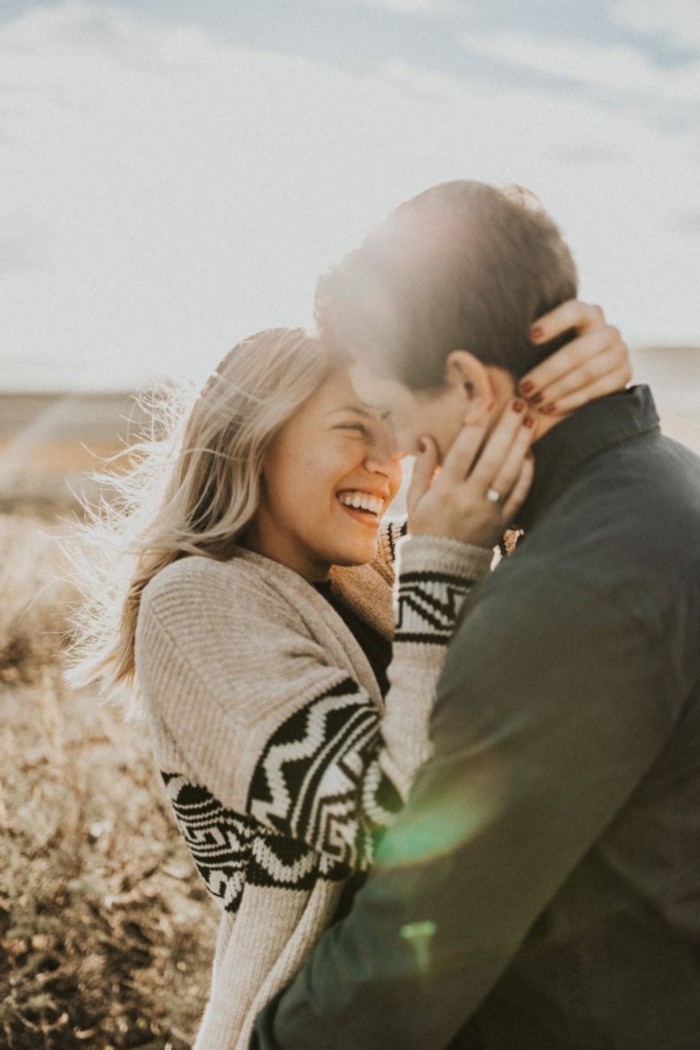 Head on Shoulder
– One of our favorite cute couple poses – especially if there is a height difference!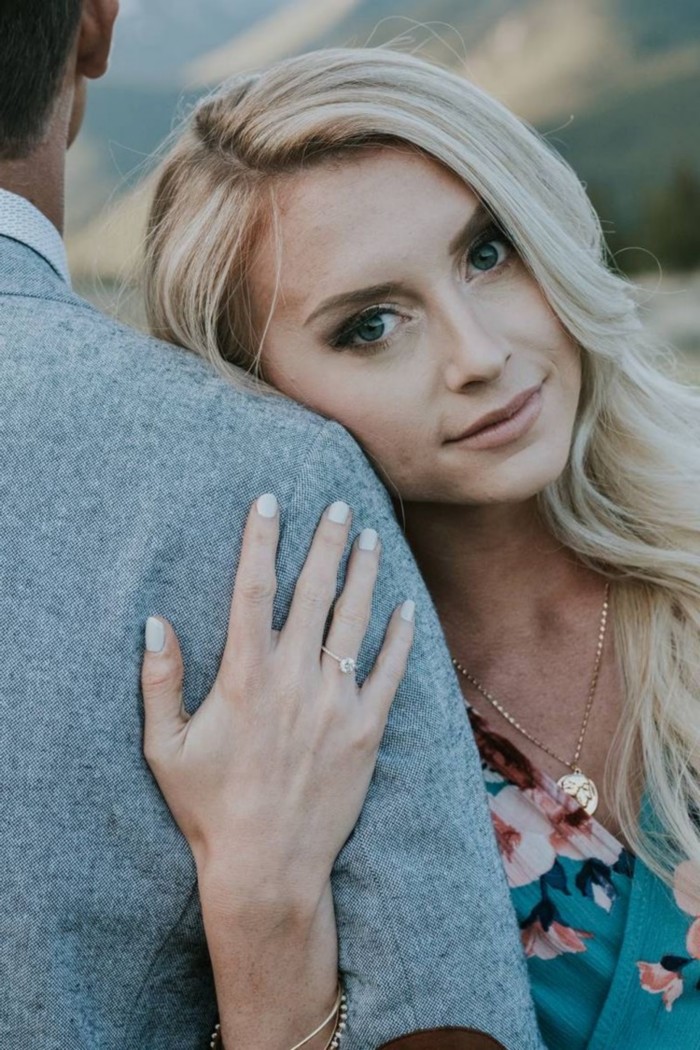 Kiss Her Hand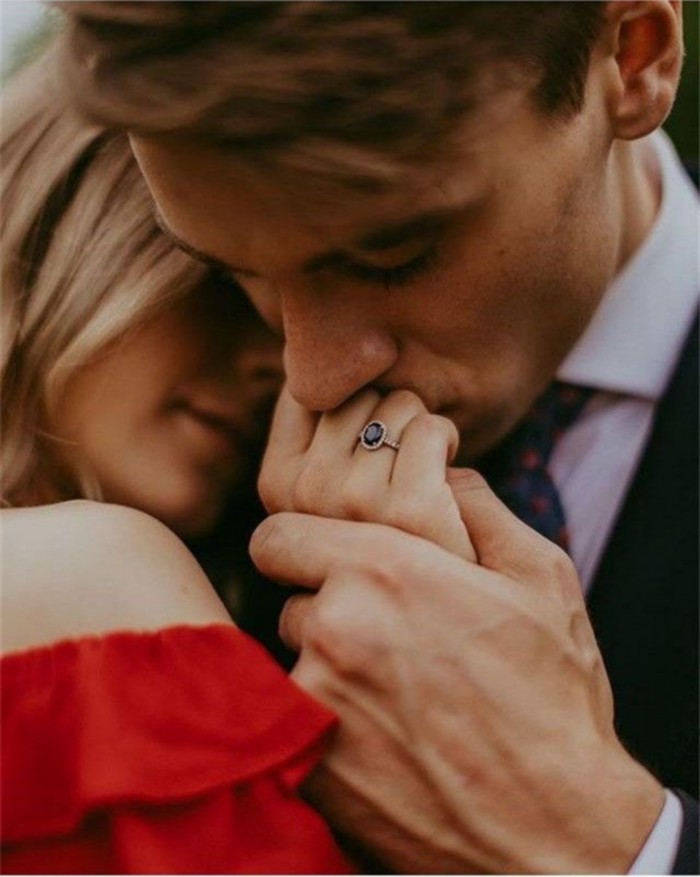 Only the Girl Looks
– Focus on the eyes of the girl in this couple picture idea.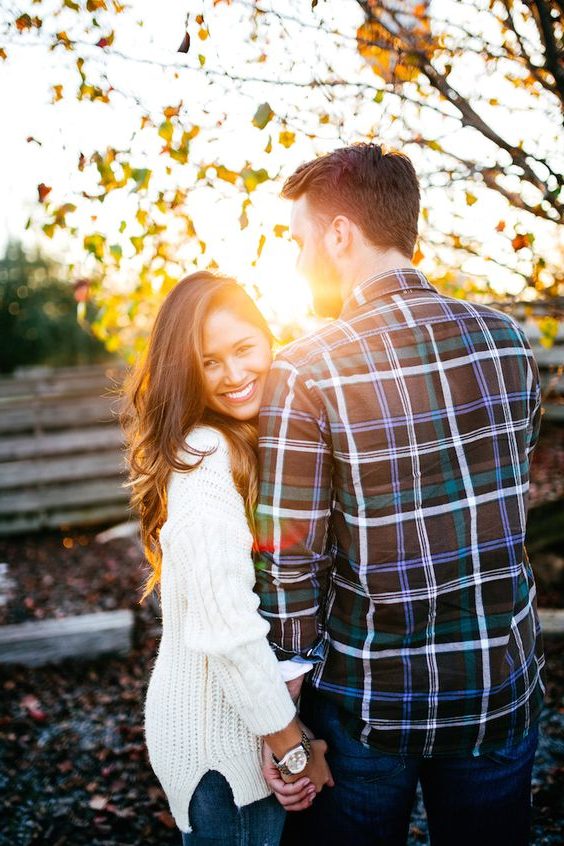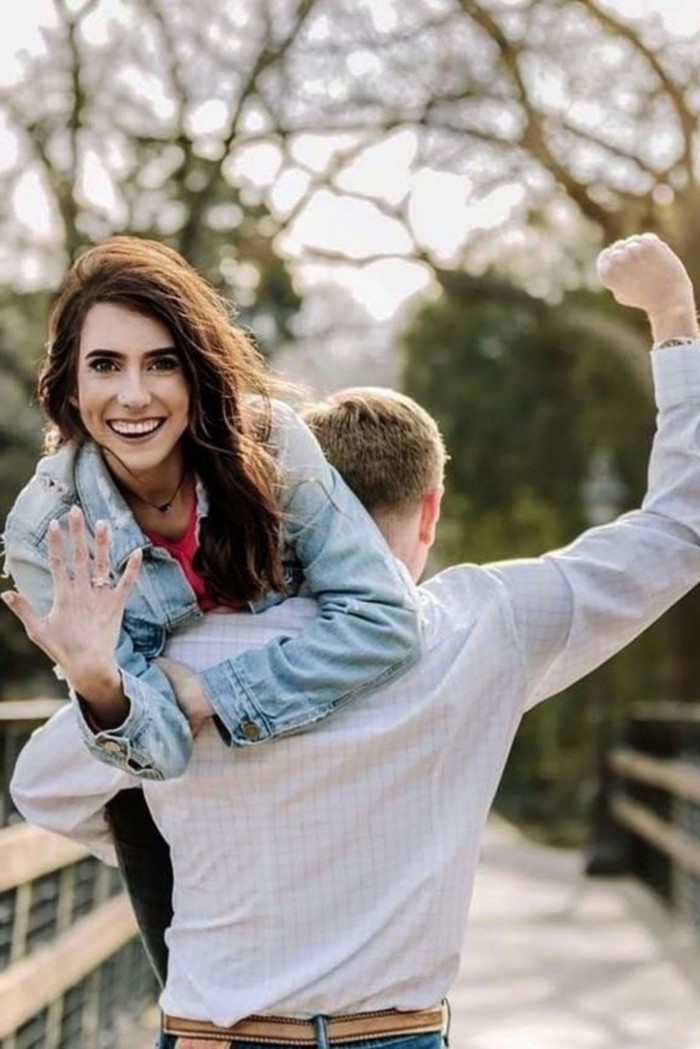 Showing Off the Ring
– You can show off your pretty ring even if you've been married for years!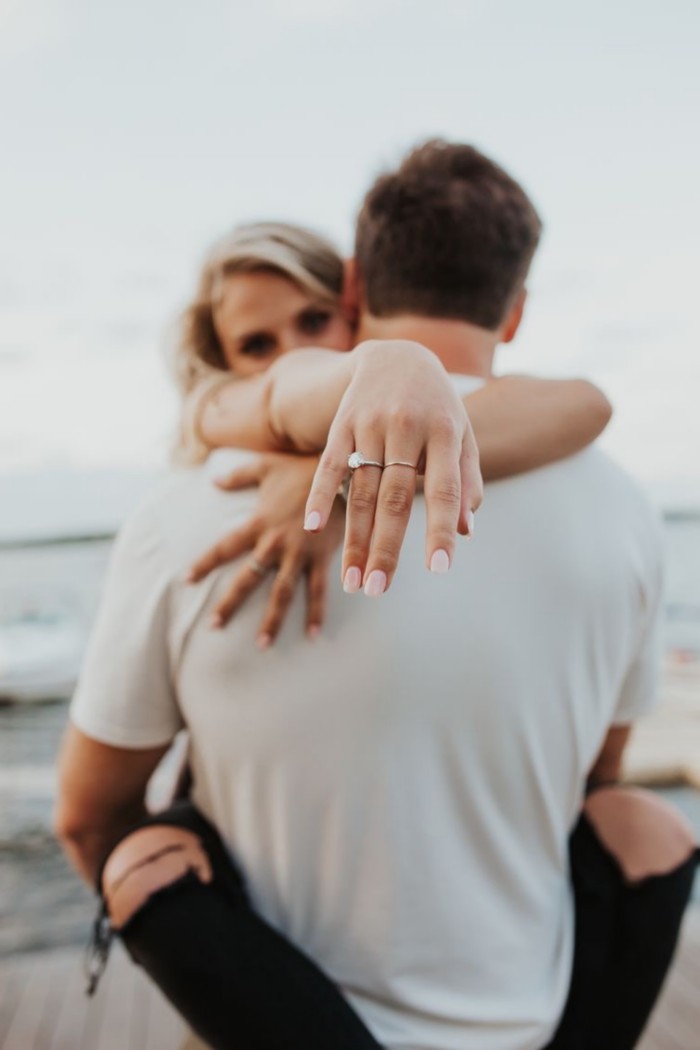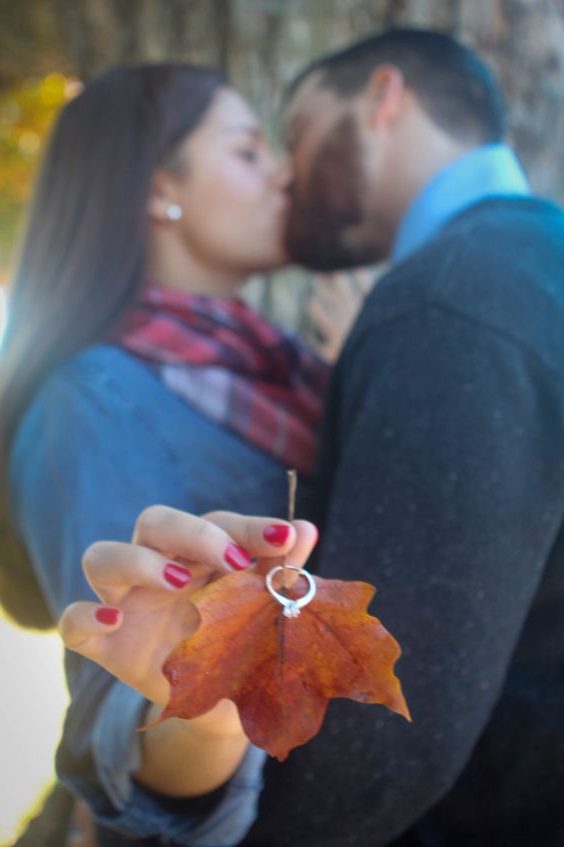 Forehead Kiss
– Why are forehead kisses so tender? Capture that love.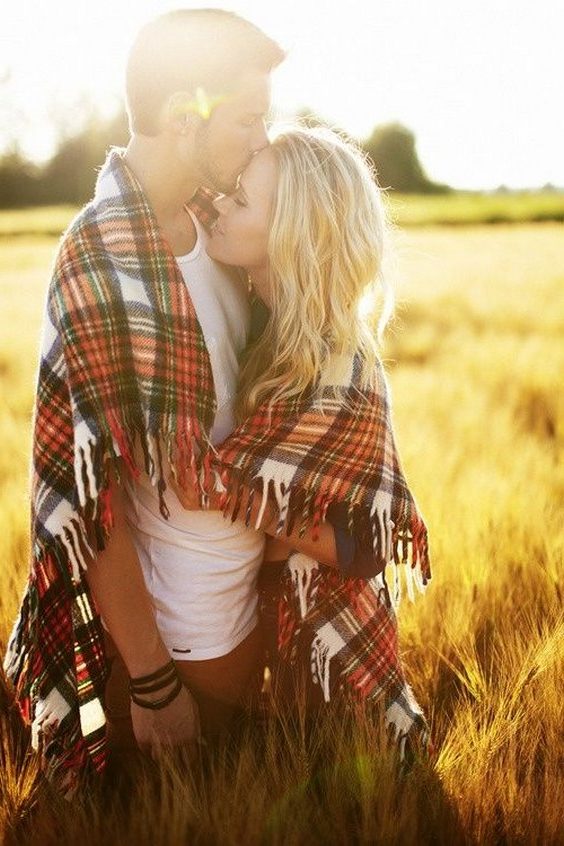 Holding Hands
– Hold those hands and look carelessly in love!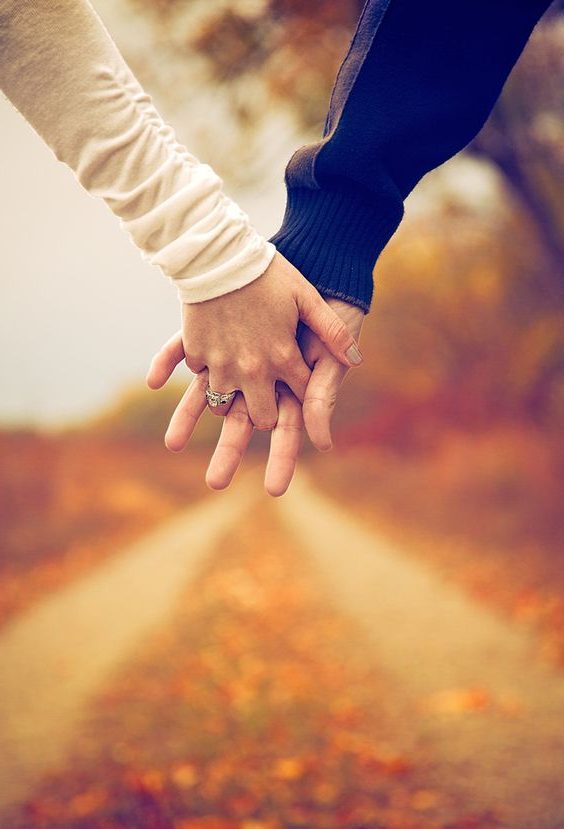 Grab His Clothes
– This feels like such a passionate pose. Utilize your love!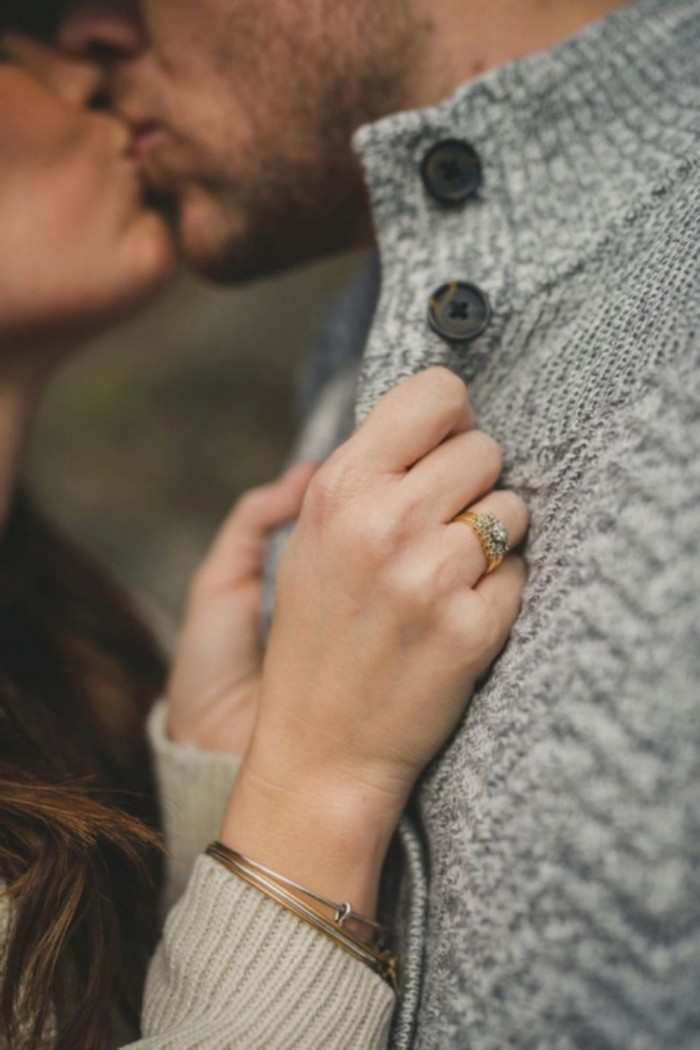 Heart Of Autumn Leaves + Showing Off the Ring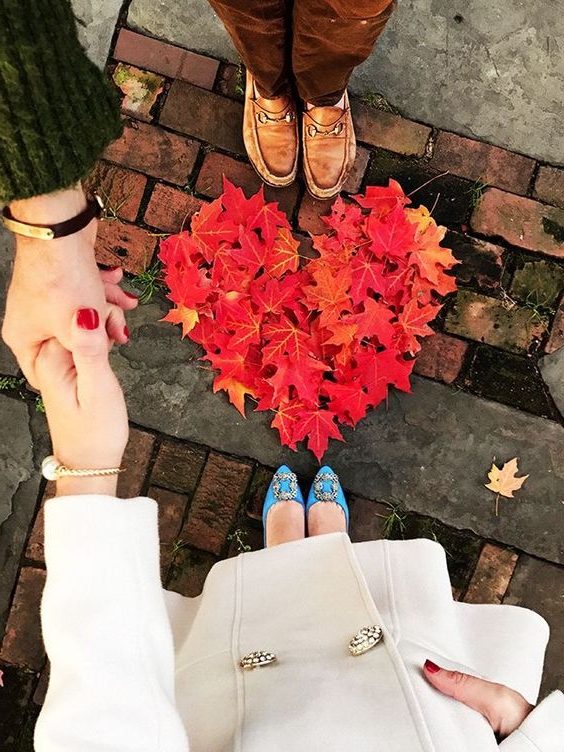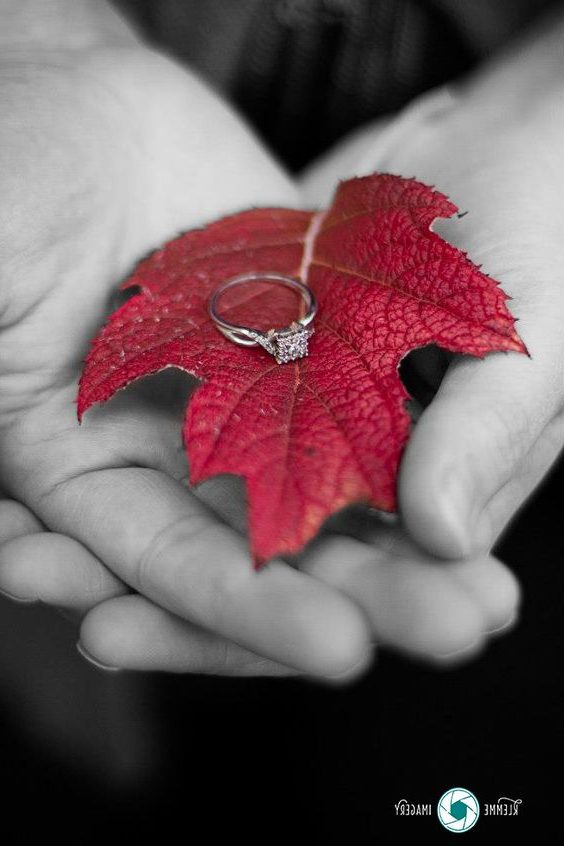 Save The Date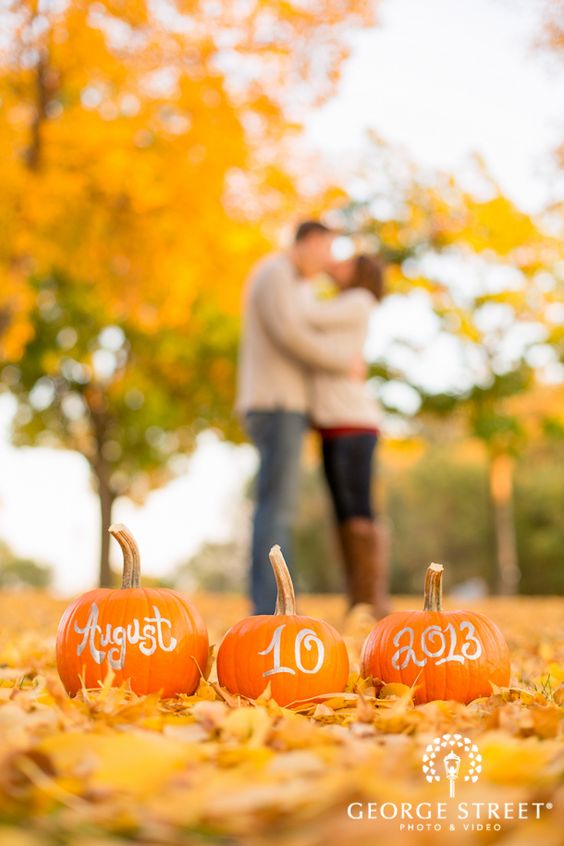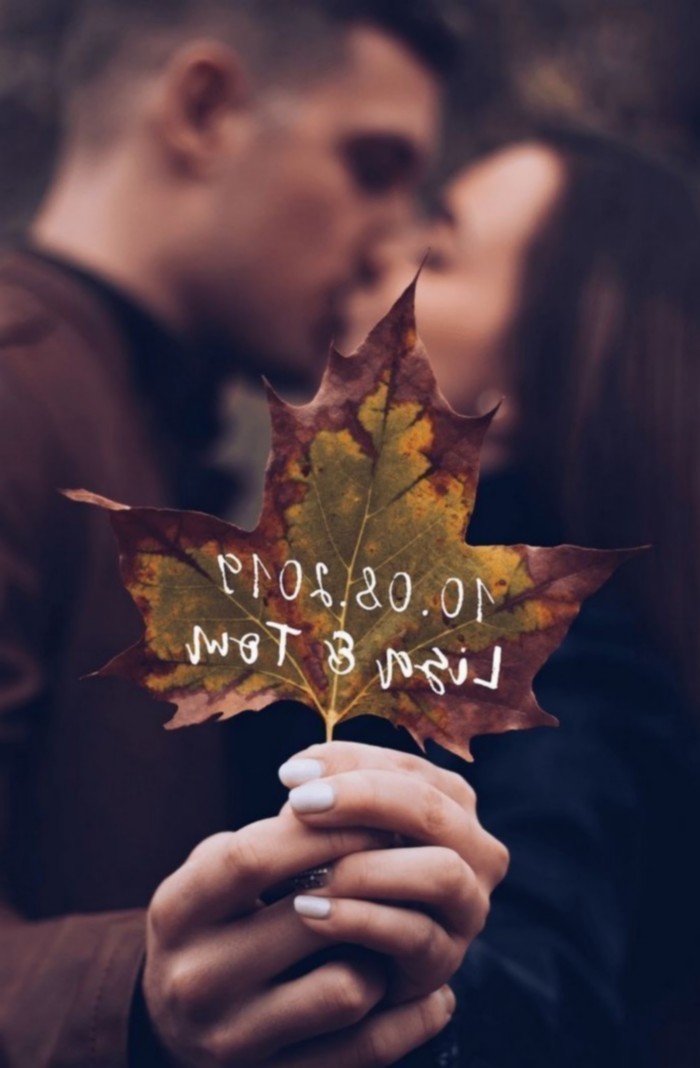 Lift
– Is there anyone who doesn't want to be lifted up into the air by their babe?!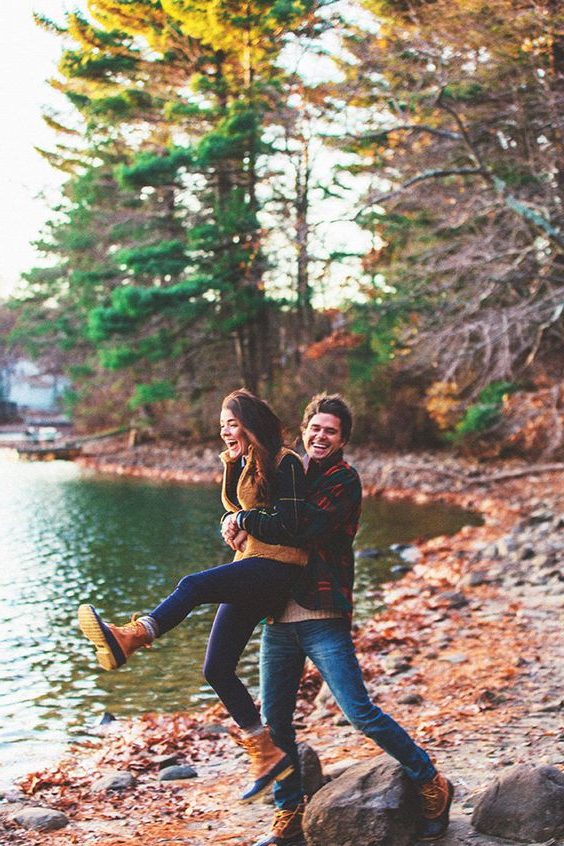 Top of Head Kiss
– Very similar to the forehead kiss, it works well to bring some levels to your couple poses.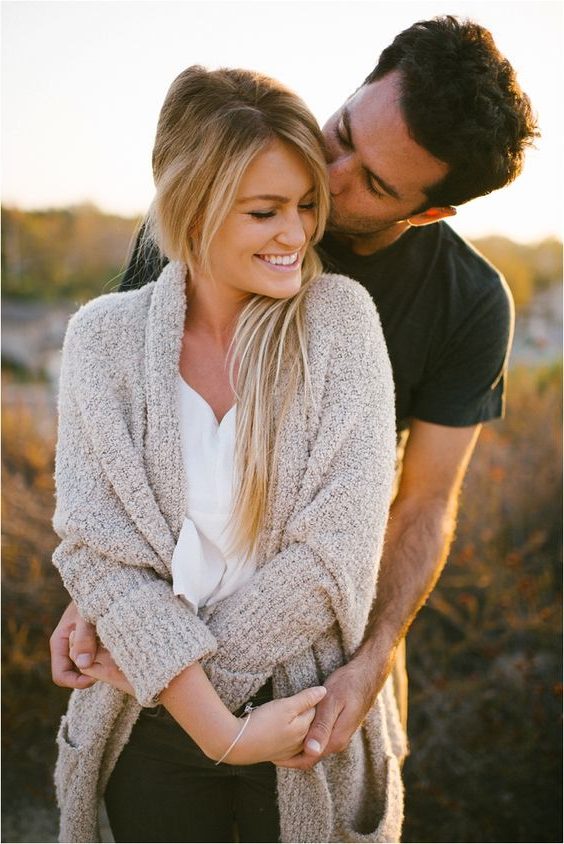 Letters
– These large letters can be found at your local craft store or online.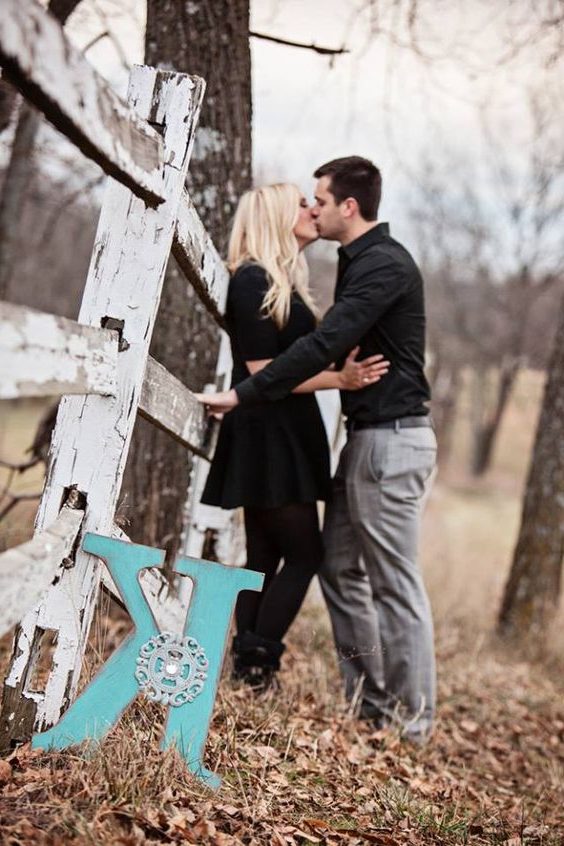 Foot Pop
– This is a romantic picture cliché, but it's adorable, so go for it!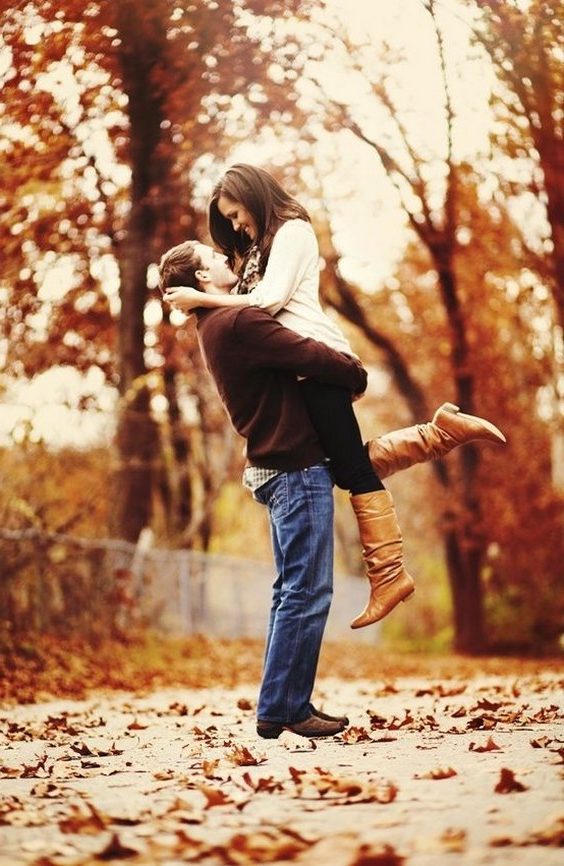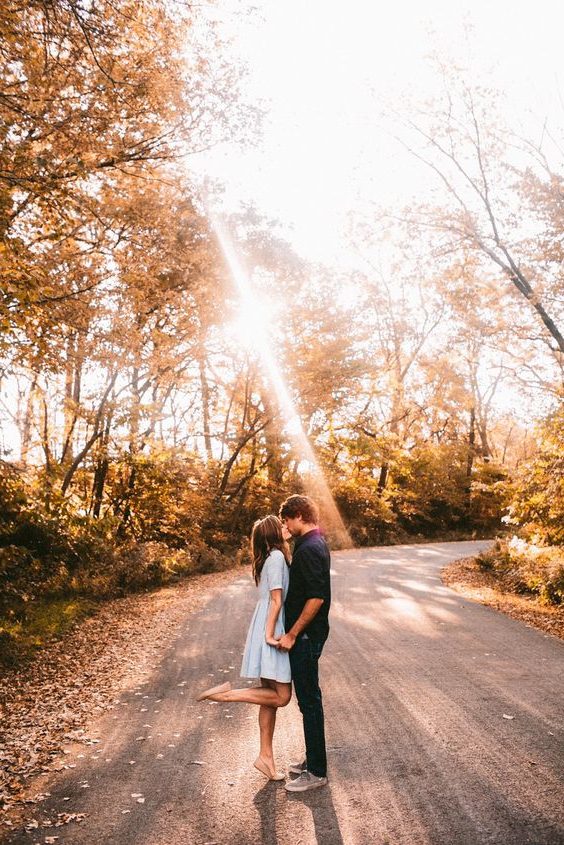 Sitting On Lap
– Have a seat on your sweetie's lap.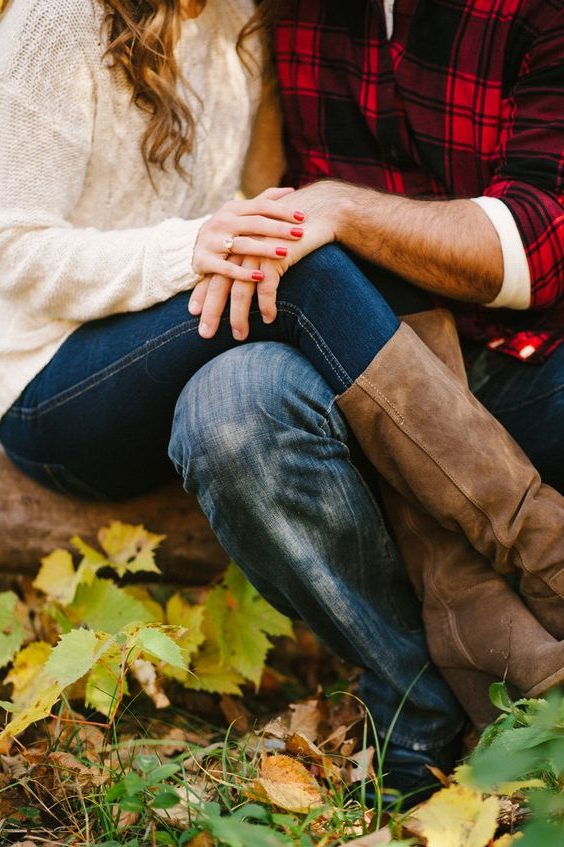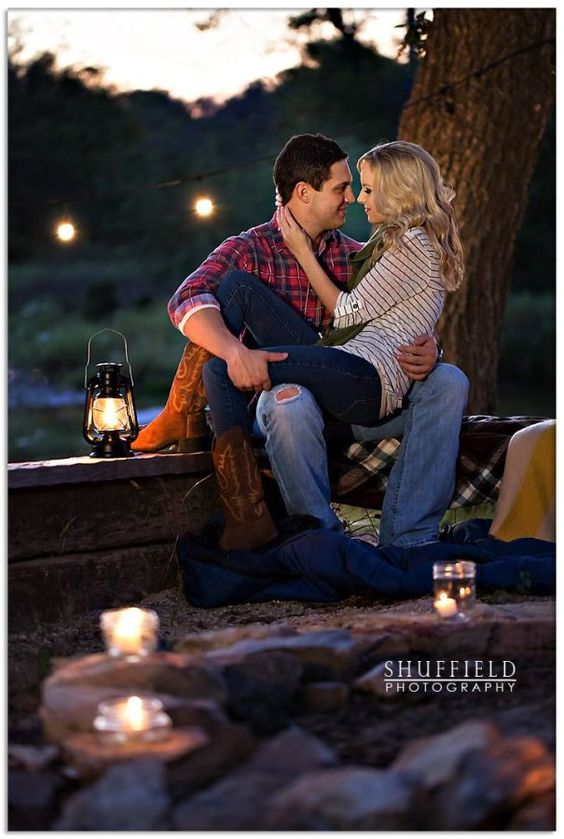 Arm Around Neck
– This is a natural pose that demonstrates both comfort and connection.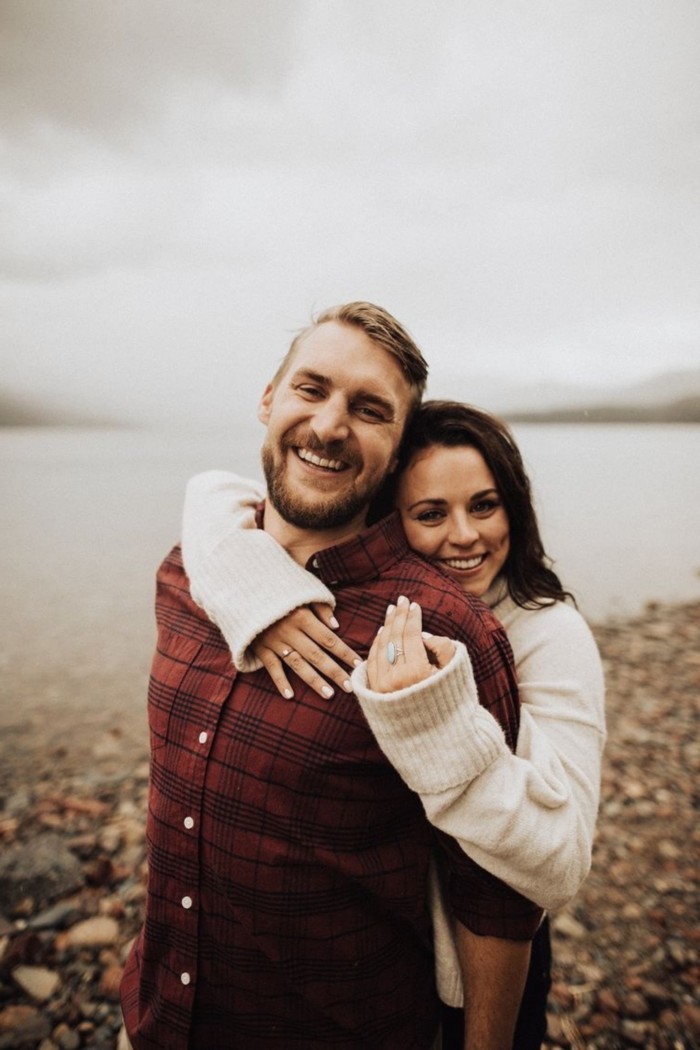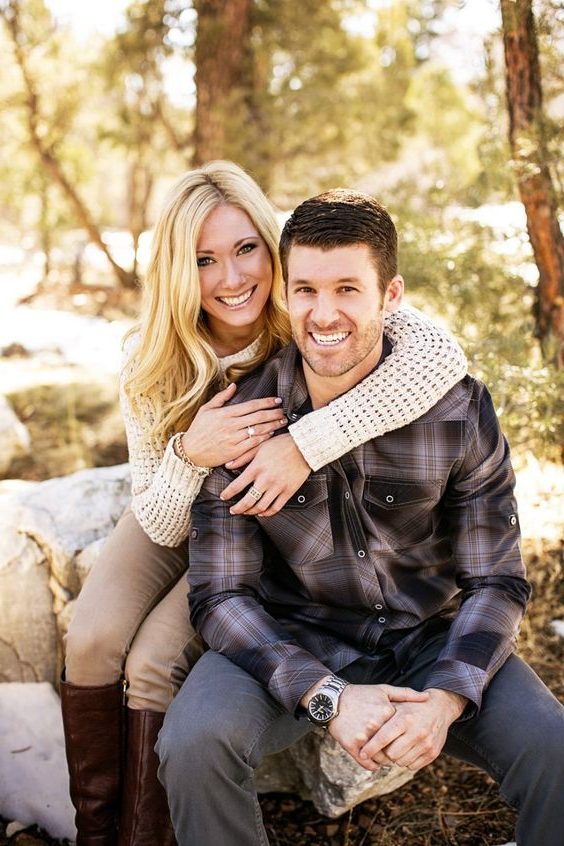 Arms Around Waist
– Allow yourselves to just focus on each other with this sweet arm hold.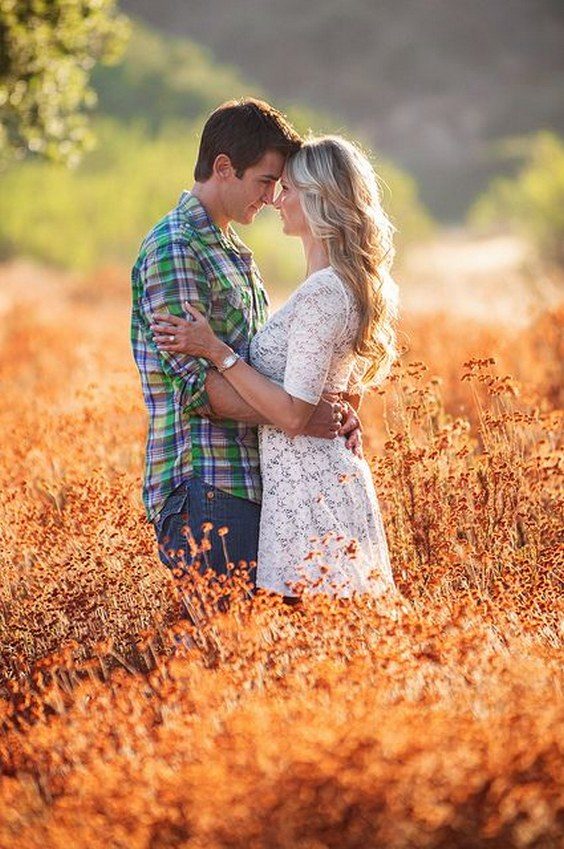 Kissing Couple Poses
– If you're that close to your sweetie's face, follow through with a sweet smooch! Make sure your lipstick doesn't transfer!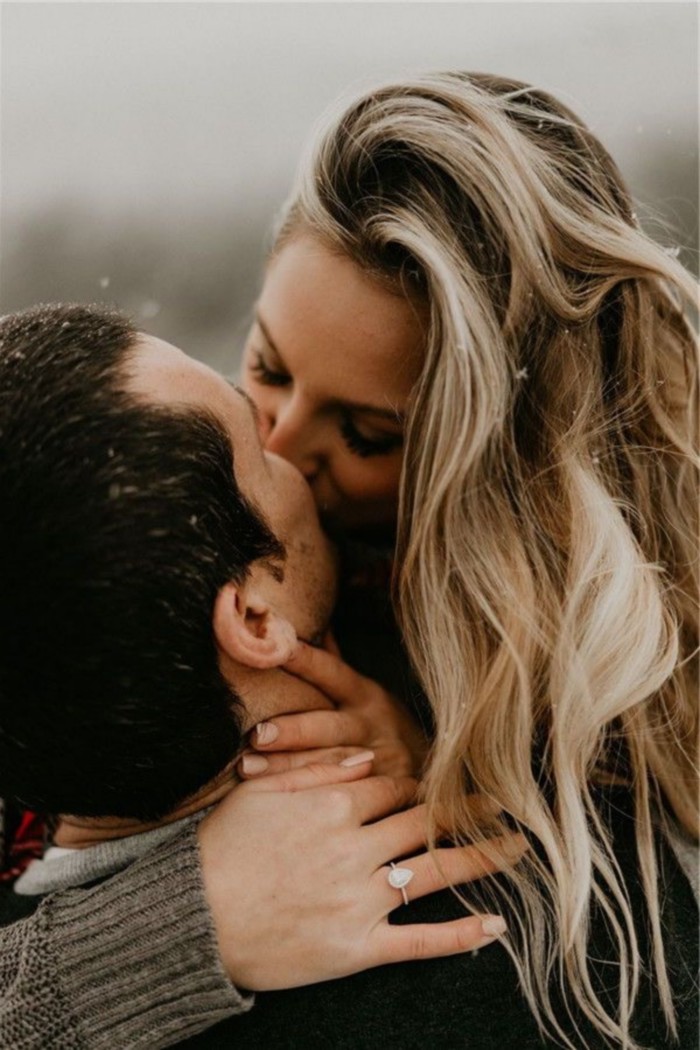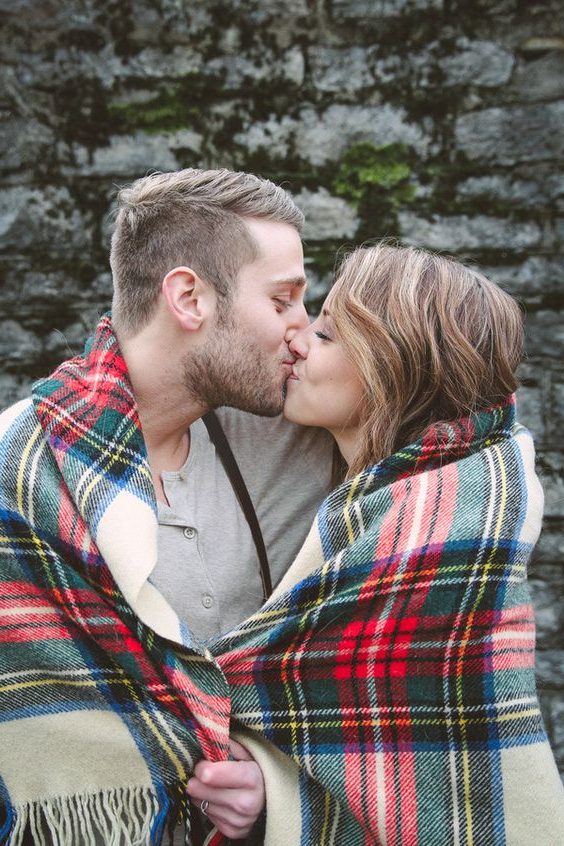 Props
Pets
– Of course if you are a pet owner, then you don't want to forget your furbabies! Don't forget to have them groomed and picture ready as well.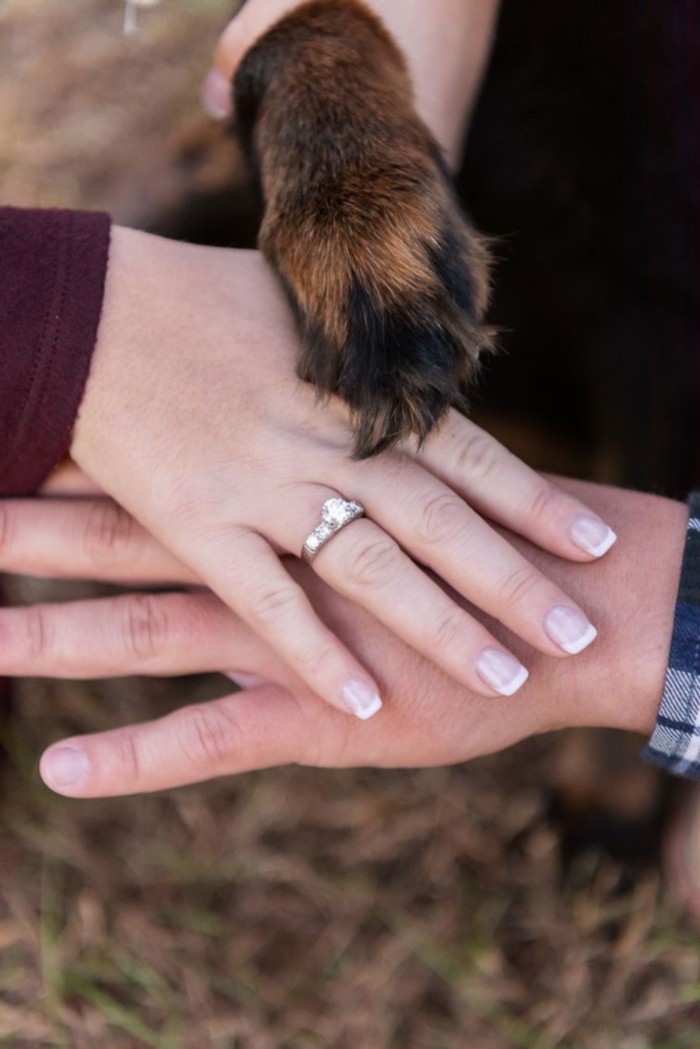 Lights
– Twinkle lights or candles can provide a romantic glow.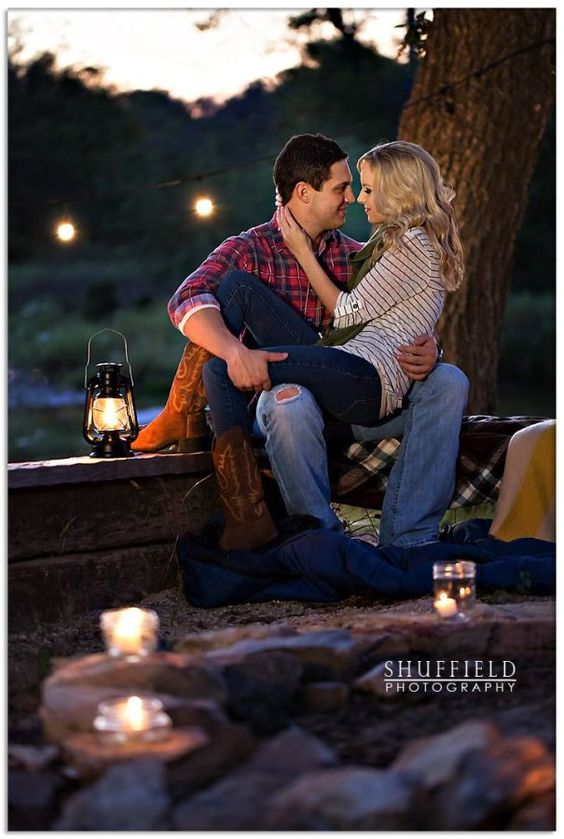 Blanket
– Cozy up on a blanket, or wrap together.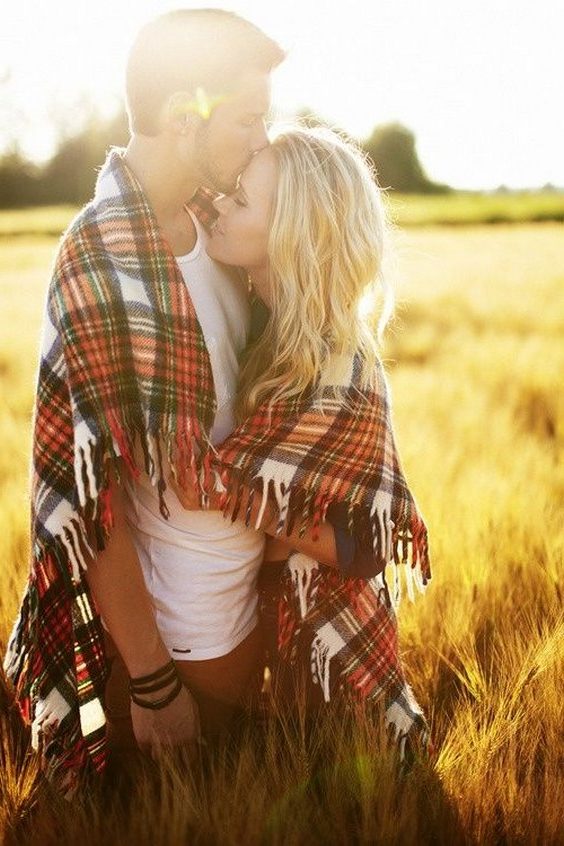 Fall Engagement Photo Outfits