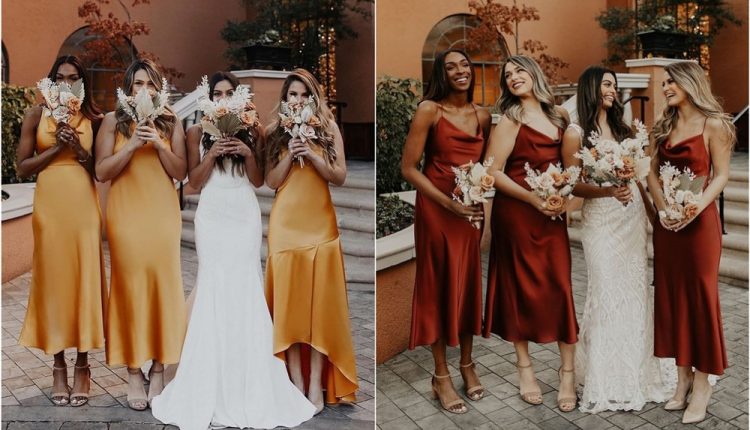 Top 24 Silk Slip Bridesmaid Dresses for 2022
Are you a minimalist bride looking for a no-fuss, classy wedding style that is elegant and chic? Then a classic slip dress is for you!
Slip dresses are a classic staple when it comes to bridal fashion. These minimalist styles are flattering, timeless, and so versatile. Perfect for a glamorous city wedding – or a laid back romantic destination getaway. Slip dresses are chic and sophisticated, and they will never go out of style!
We are starting off the list with a classic, and classy silk slip bridesmaid dresses for your wedding party.