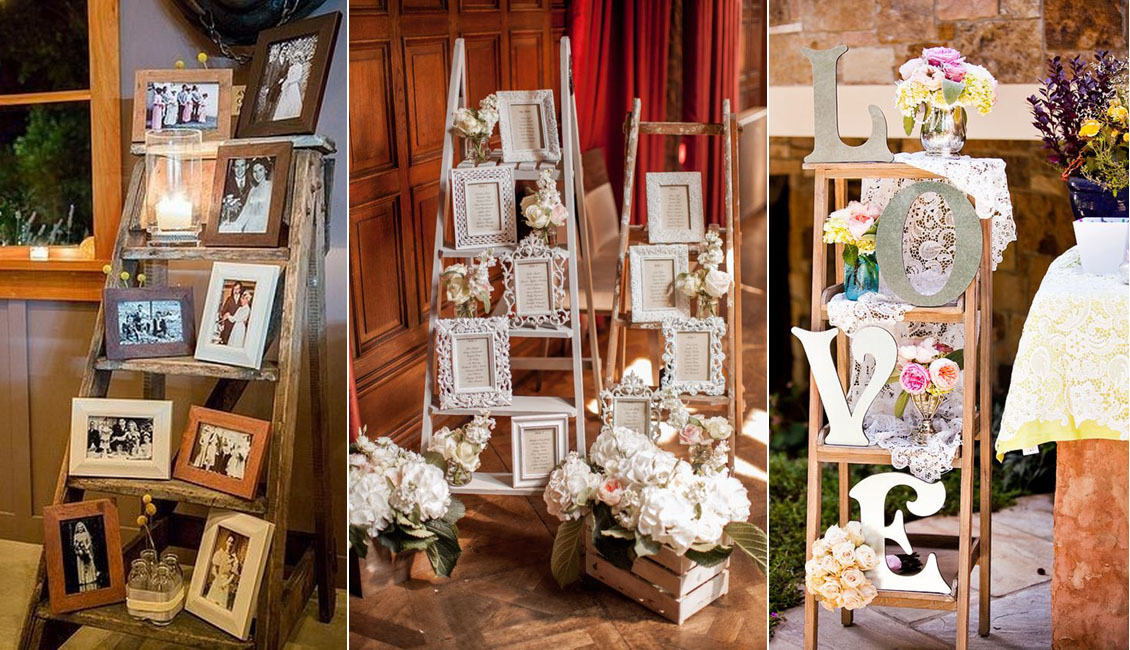 Top 20 Vintage Wooden Ladder Wedding Decor Ideas
Wooden ladders are a versatile and affordable choice for wedding decor, and they can be used in a variety of ways to add a rustic and charming touch to your big day. Some ideas for incorporating wooden ladders into your wedding decor include: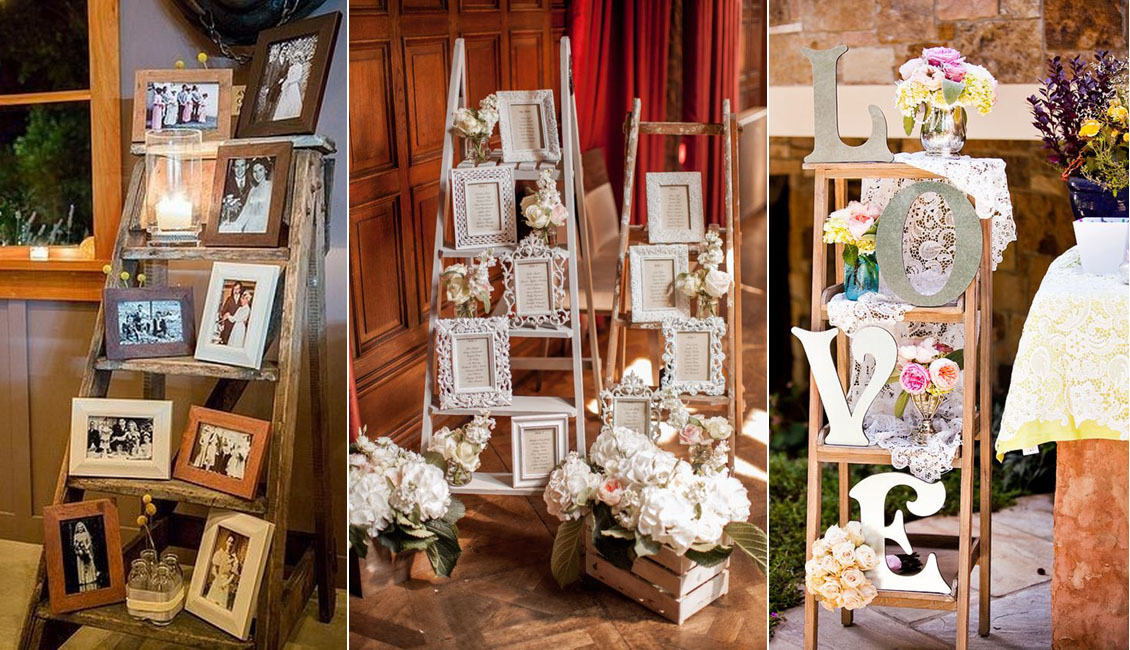 Using a wooden ladder as a hanging centerpiece, adorned with flowers, candles, or other decorative elements.
Creating a food display or dessert table using a wooden ladder as a backdrop or support.
Using a wooden ladder as a backdrop or frame for your ceremony or reception.
Creating a wedding arch or altar using a wooden ladder as the base.
Using a wooden ladder as a display for wedding favors or other small items.
Incorporating a wooden ladder into your photo booth or selfie station.
Using a wooden ladder as a backdrop or support for a floral or greenery wall.
Using a wooden ladder as a display for wedding signs or other decor.
Using a wooden ladder as a backdrop or support for a lighting display.
Incorporating a wooden ladder into your seating chart or place card display.

Hang mason jars from a ladder
This is an easy way to utilize a ladder. Simply hang mason jars from the sides of the ladder, fill them with flowers or other decor items and place your finishing touches on top.
If you're planning on using this setup for a wedding or other event, try hanging some floral garlands off of the top rung of each step! You can even use ribbon instead of twine if you'd like—it will look great either way!
To ensure that everything stays put once you've made it back down from hanging all those jars (or if you don't have someone else around), make sure they're secure before climbing down. If you're worried about stability at any point during this process, do not hesitate to secure yourself with a bungee cord!
Use a ladder as a cake stand
If you're looking for a way to display your wedding cake, consider using a wooden ladder. You can also use it to display small desserts and cupcakes, or simply any other type of food that makes sense with the theme of your wedding. For example, if you are having an outdoor summer wedding or even an indoor backyard style event, you may want to display fresh fruits like watermelon and strawberries on the ladder.
Some weddings have been known to have a barn as their venue and if that's the case for you then using this type of decor could really help set-up the scene! It's amazing what something so simple can do for a space but adding this element will definitely make it feel complete without being overbearing at all!
Decorate with paint
You can also use a white ladder as a centerpiece for your wedding. To create a whimsical look, paint the ladder white or another color that matches your wedding theme. If you prefer to keep things simple, consider painting the bottom of the ladder black and then adding initials in gold paint pens for some added detail. Or create a unique design by using stencils and different colors of paint! If you have access to spray paint, even better!
There are so many ways to decorate with wood ladders—you just have to think outside the box!
Use a ladder to display flowers
The first thing you'll want to do is choose your flowers. The color scheme of your wedding will obviously play a role in this decision, but it's also important to think about the overall theme of your big day. Do you want roses? Or maybe something more seasonal? Maybe you're going with a rustic or farmhouse aesthetic, which could call for wildflowers or even branches from outside. Whatever your vision is, start there when choosing what kind of flowers to use for your wedding decor.
Next up: arranging them! You'll want to keep things simple so that guests can easily appreciate the beautiful natural elements without being overwhelmed by too many different types of arrangements at once (and remember not everyone has an eye for florals). With that said though—don't forget about details! Don't be afraid to layer smaller bouquets around larger ones on different levels and platforms within the same space; this will allow guests' eyes some variety while still making sure everything still feels cohesive throughout the ceremony/reception area where it was placed initially."
Decorate the steps of the ladder with photos
Use photos of the bride and groom, as well as any other significant people in their lives. You can use photos of their pets, children, parents, siblings and friends that they don't have time to include on their guest list.
A way to make this more impactful is by creating a photo collage out of the pictures you collect so it's easier to see everything at once and not have them scattered all over the place.
Decorate with ribbon or lace
Adding ribbon or lace to your ladder adds a romantic touch. You can use it to decorate the steps of the ladder, as well as the sides. You can also use ribbon or lace to decorate the top of your wooden ladder.
Use for hanging signs
You can also use your ladder for other purposes, such as hanging signs. Place a sign on the bottom rung that says "bride" or "groom" and another one that says "now available" at the top of your ladder. The groom's side will have his name scrawled across it, while the bride's side has hers. This way people know exactly who they're talking to when they approach!
This is a great way to keep track of all your guests during cocktail hour or dinner time so you don't miss anyone important (or accidentally leave out someone!). Hang it on one side of the room and make sure everyone knows what table number they're sitting at—even if they've already eaten!
Vintage ladders are so beautiful, and you can incorporate them into your wedding decor in many different ways.
Ladders are a great way to decorate your wedding. They can be used in so many different ways, and they're a very versatile piece of decor.
You can use a ladder as an actual table centerpiece, like this one:
Ladders are also excellent ways to display flowers and other decorations at your reception. This type of arrangement is very popular right now: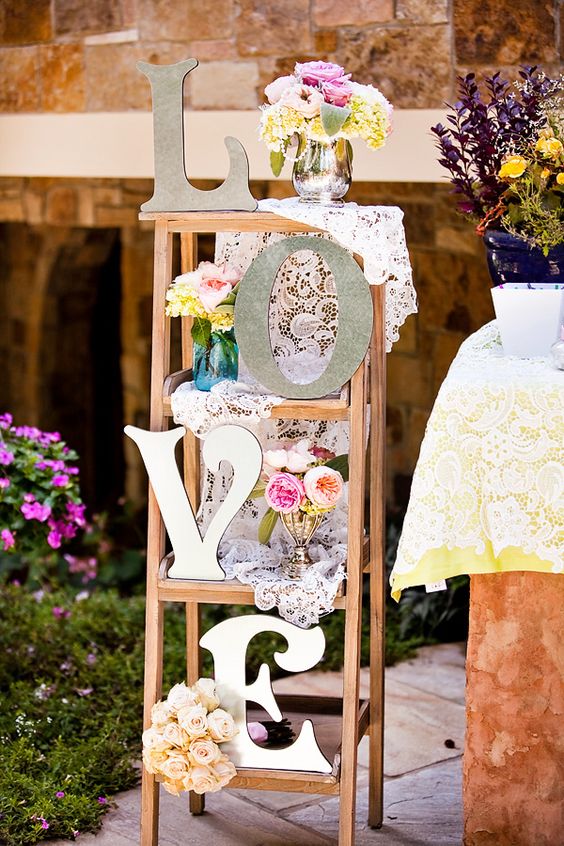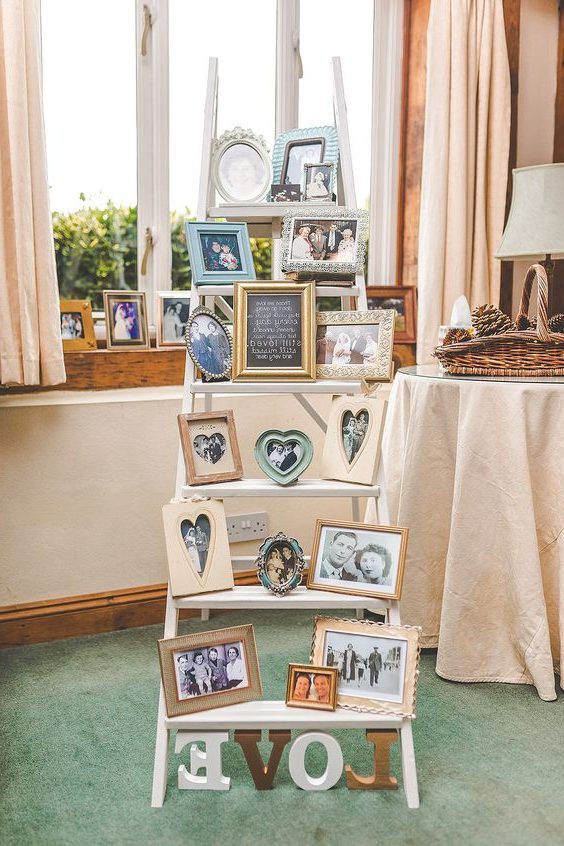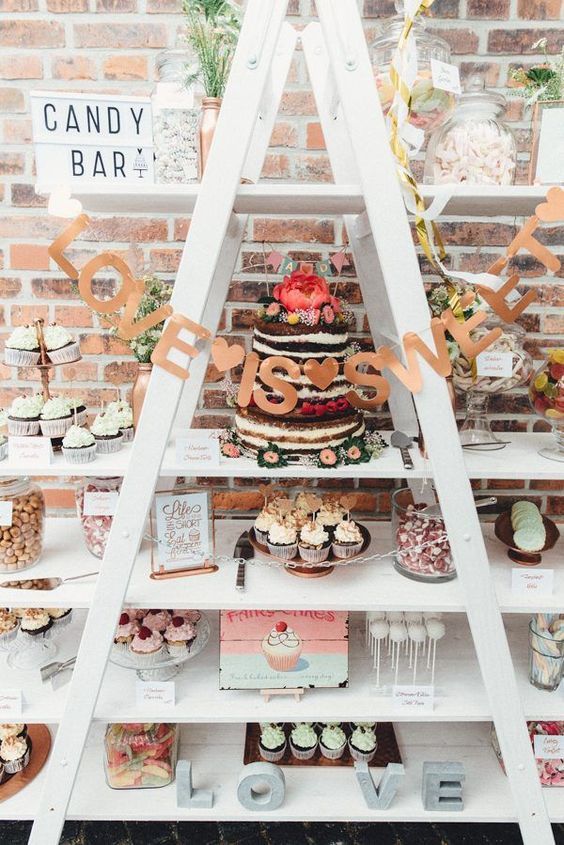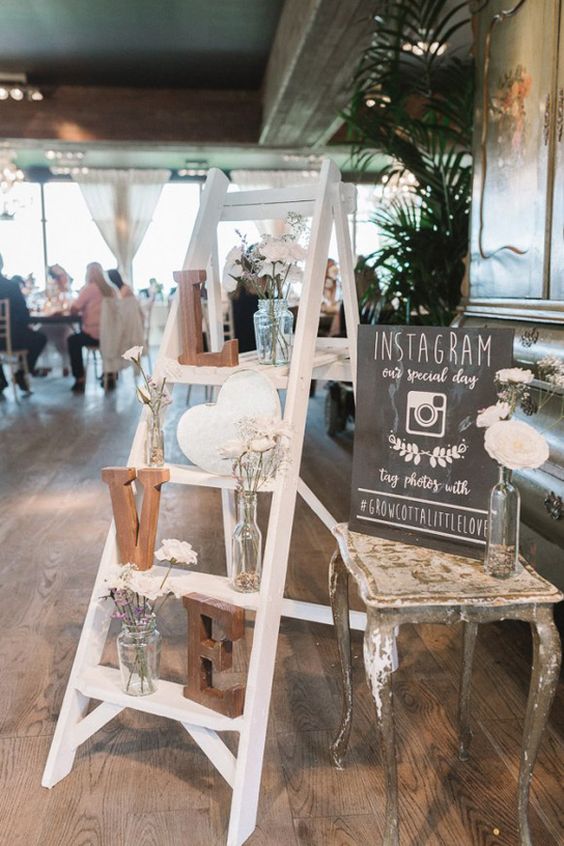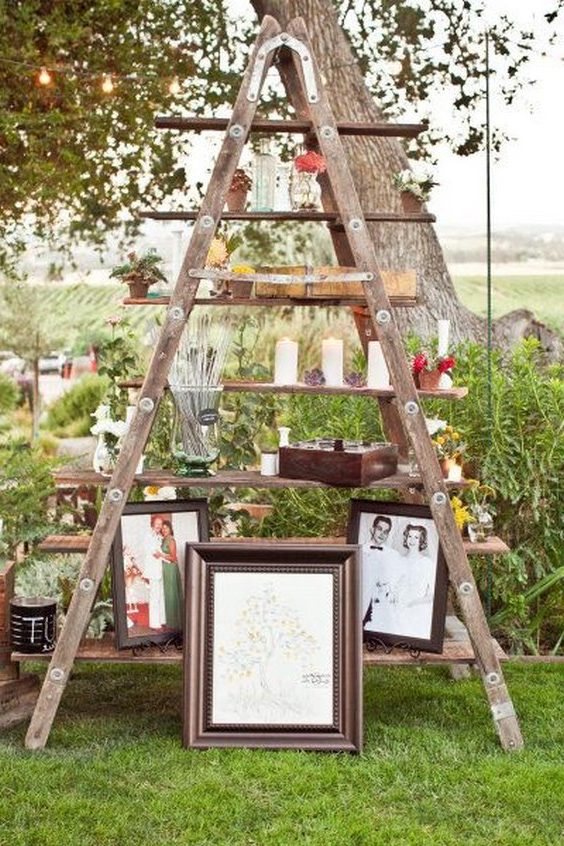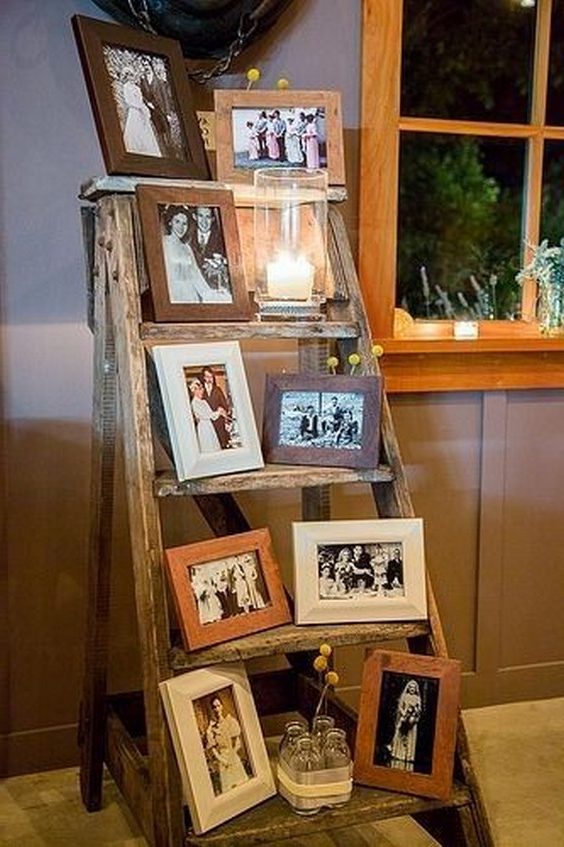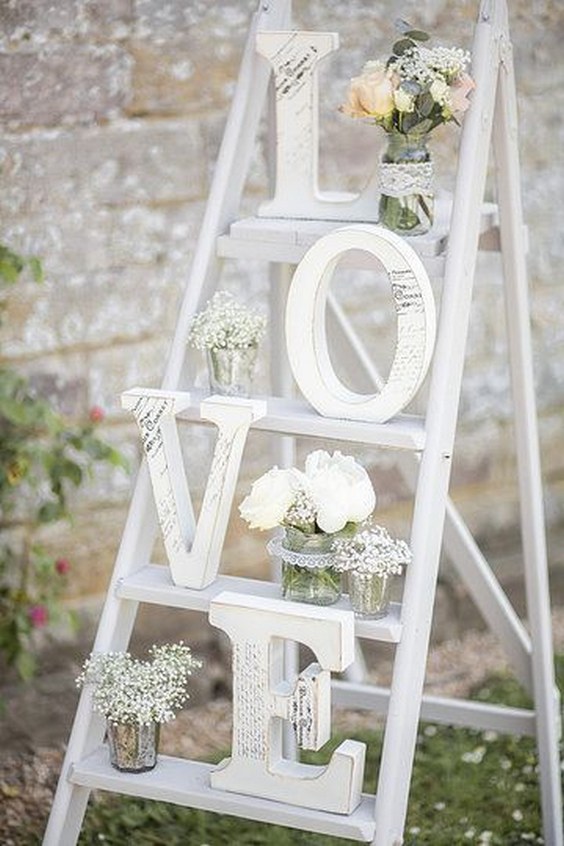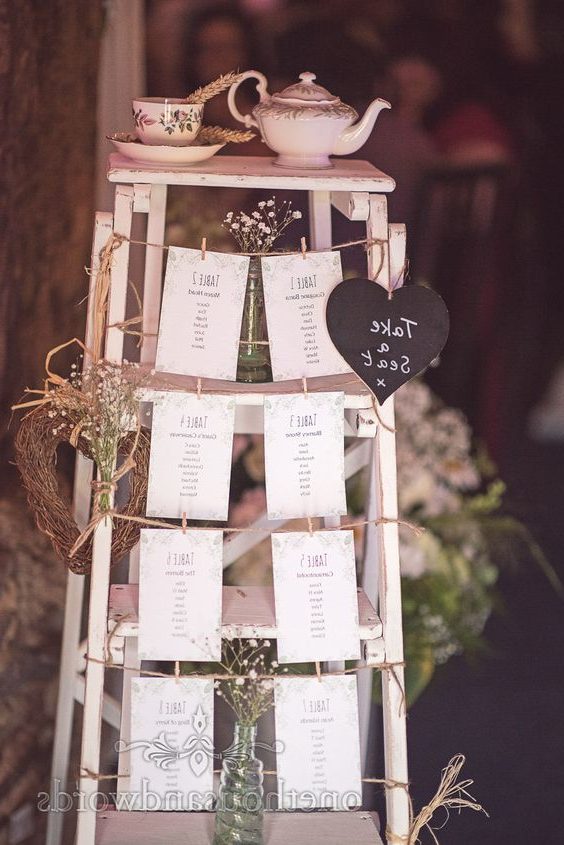 Next 11~20 Wooden Ladder Wedding Decor Ideas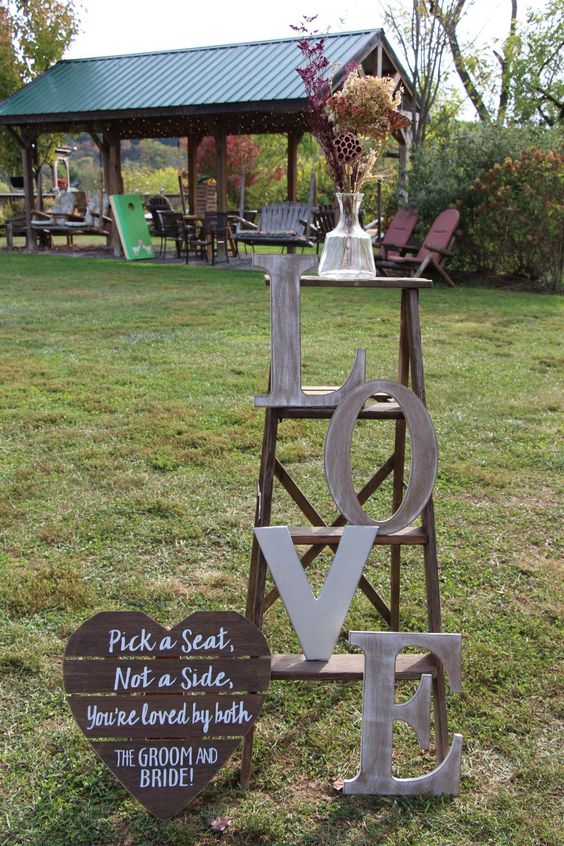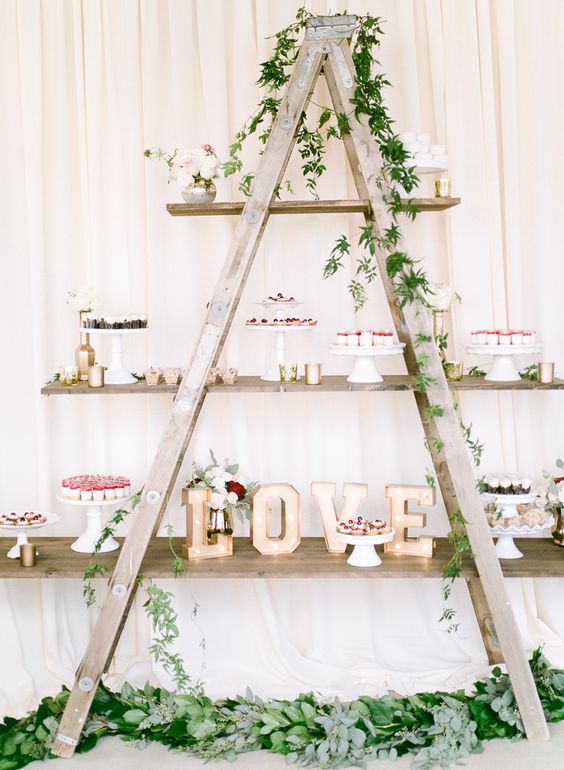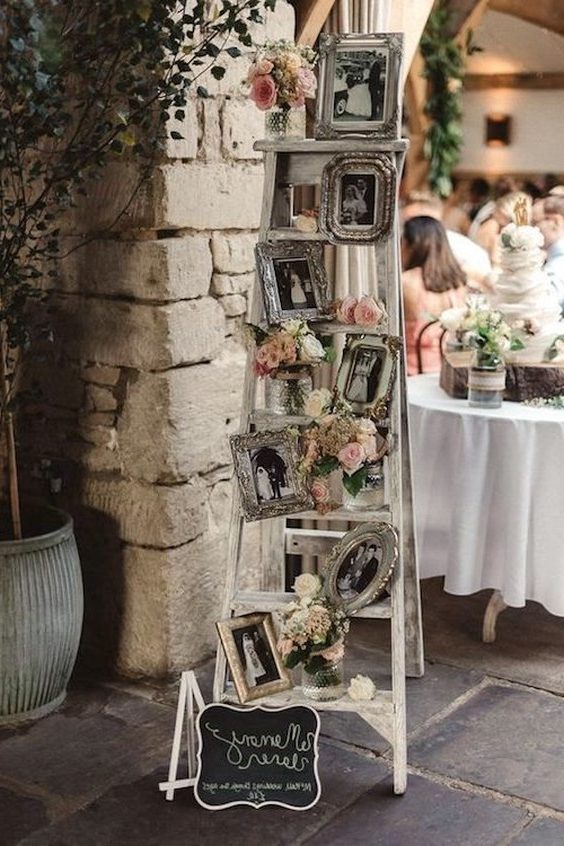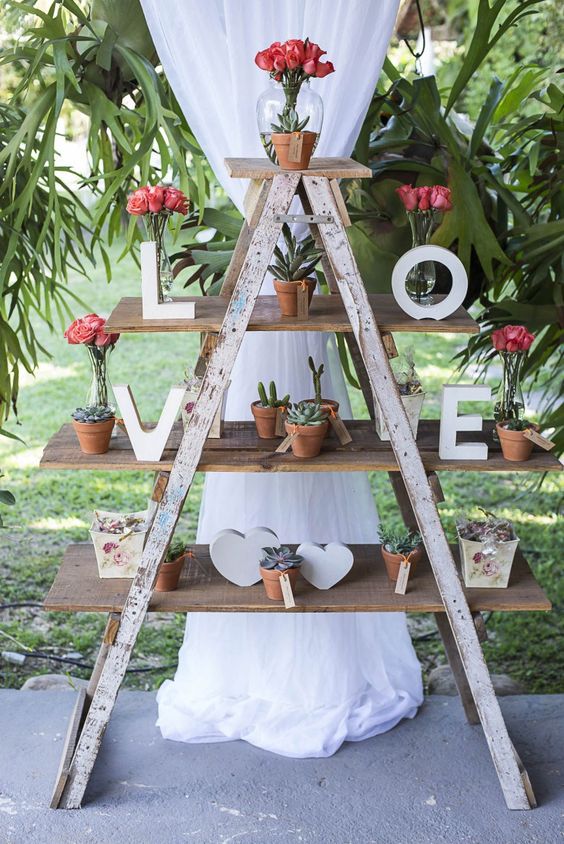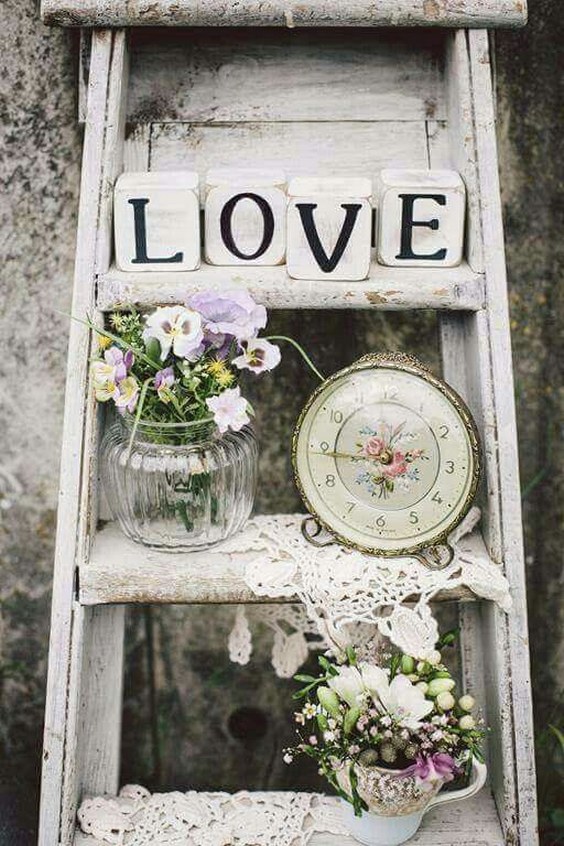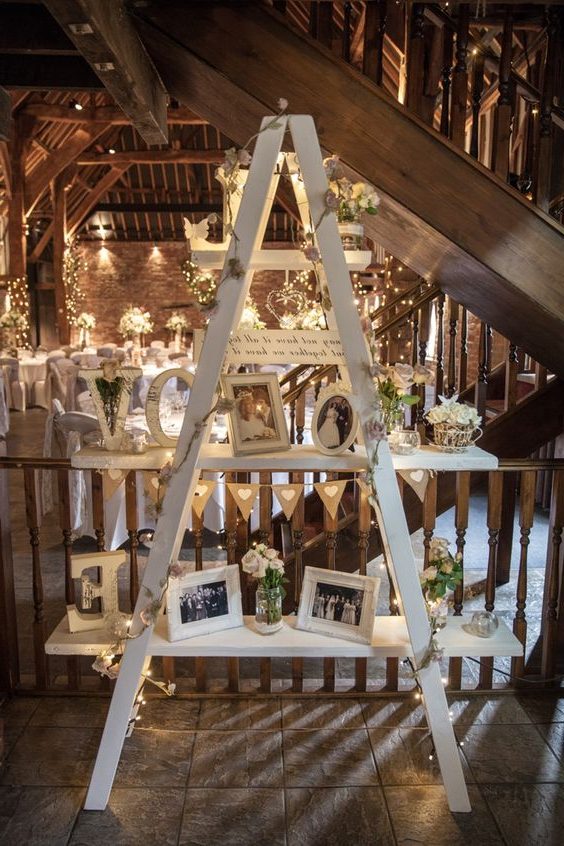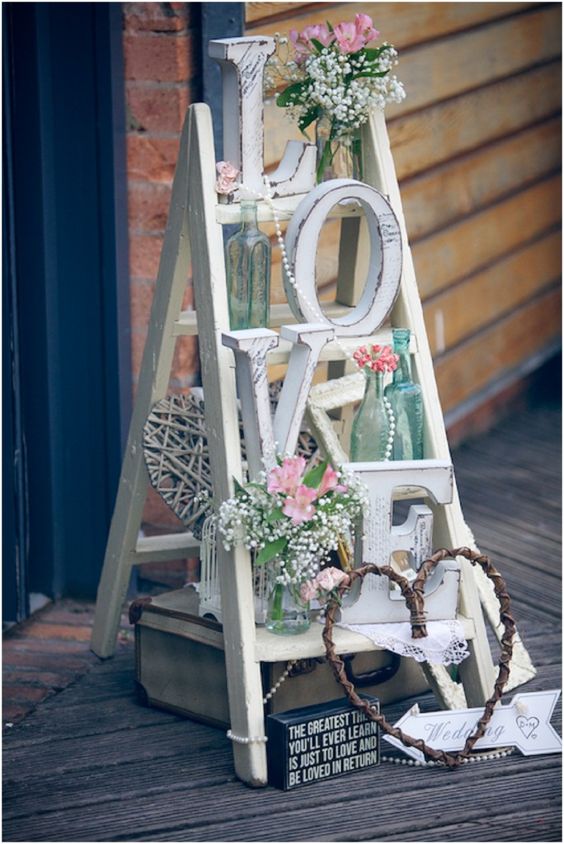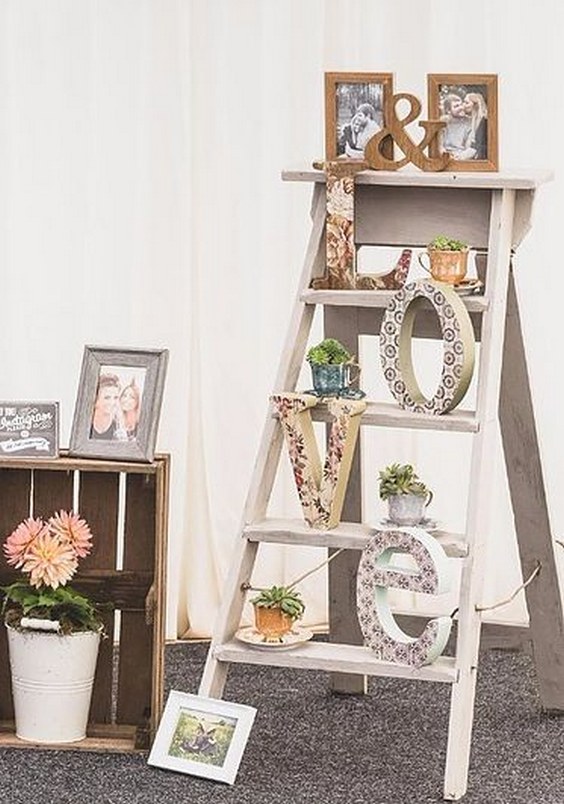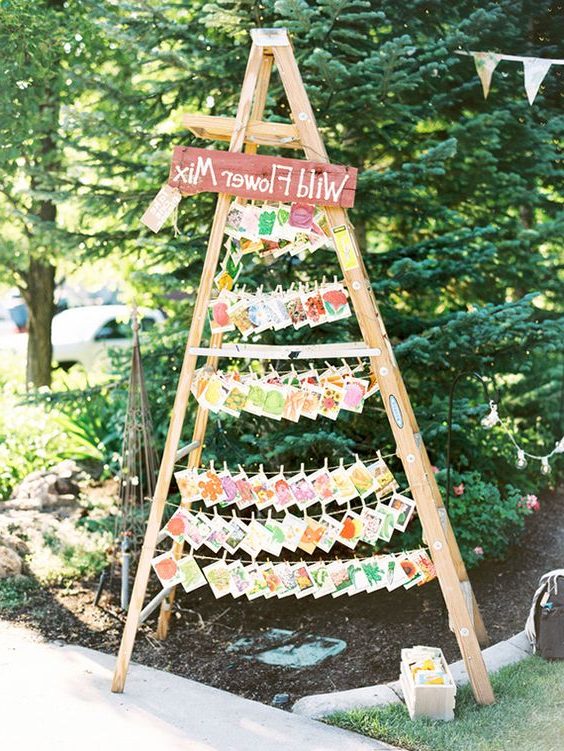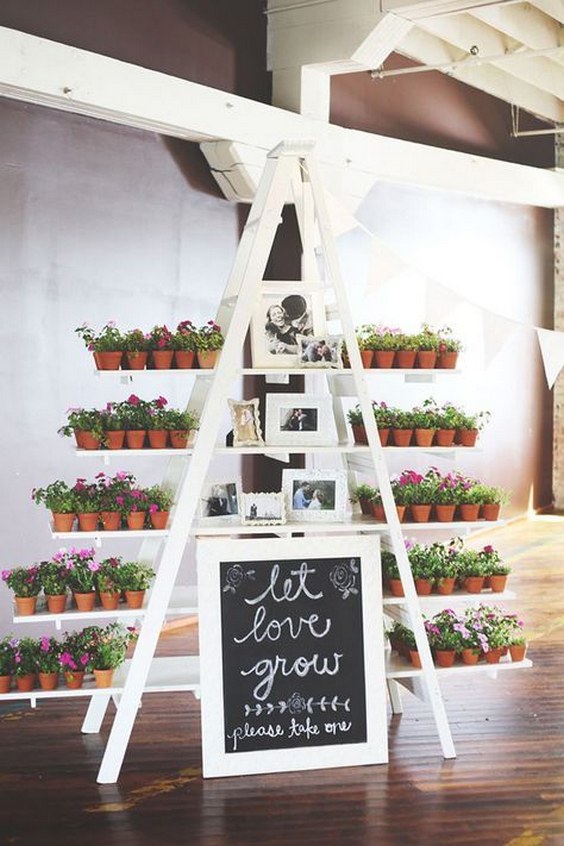 Conclusion
We hope these ideas are helpful to you in planning your wedding. Just remember that a vintage ladder is just one of many ways to bring some rustic charm into your big day.