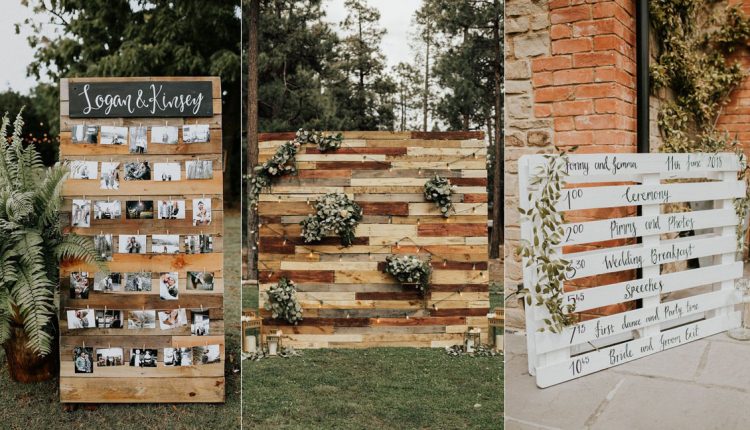 24 Rustic Country Wood Pallet Wedding Ideas
Why use pallet decor for rustic weddings? Rustic weddings are ever so popular with the younger generation. Our children are into hiking, horseback riding, driving Jeeps and Trucks. They are looking for simple and fun celebrations with friends and family. They want to have their big day in a place they have good memories during childhood or teenage years. Places like the campgrounds, farms, barns, gardens, resorts, and even ski slopes.
These rustic weddings are not only romantic, but so much fun, inexpensive, timeless and chic in there own special way. The smell of outdoors, wood, flowers, trees, the beauty of the country is chic yet relaxing and laid back. Although nature is a great backdrop and just a touch of string lights on trees will be great décor for any celebration. There are still so many other items and DIY ideas to add on to an already gorgeous natural beauty.
Wood Pallet Wedding Backdrops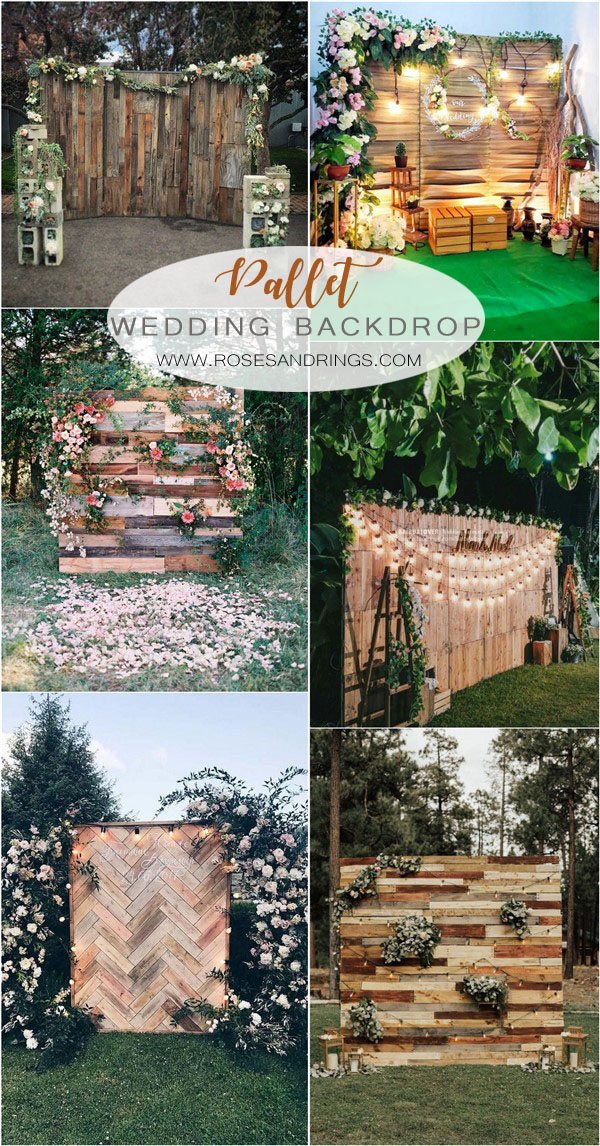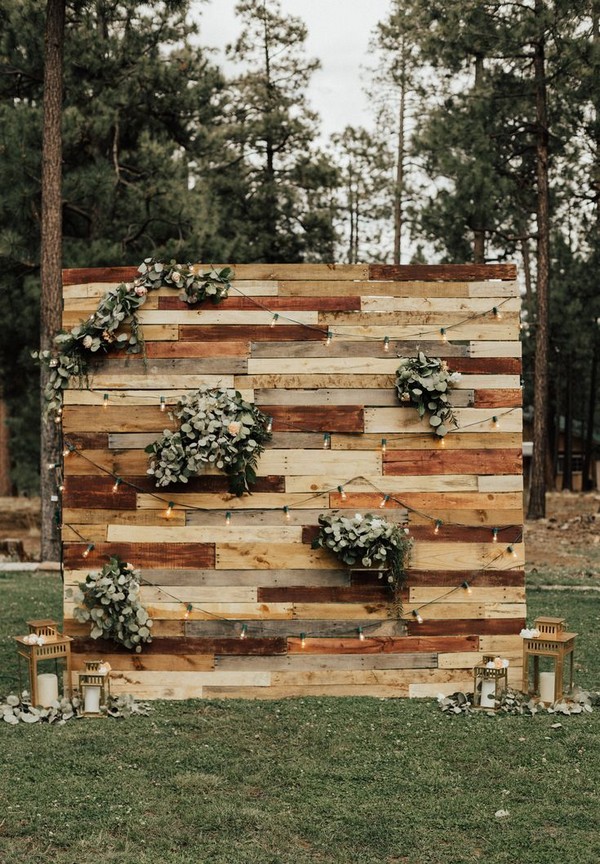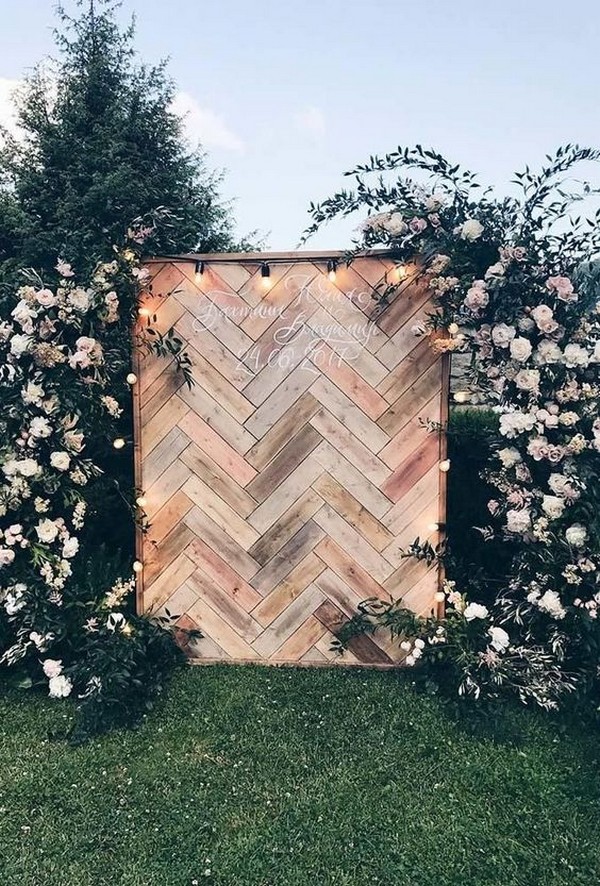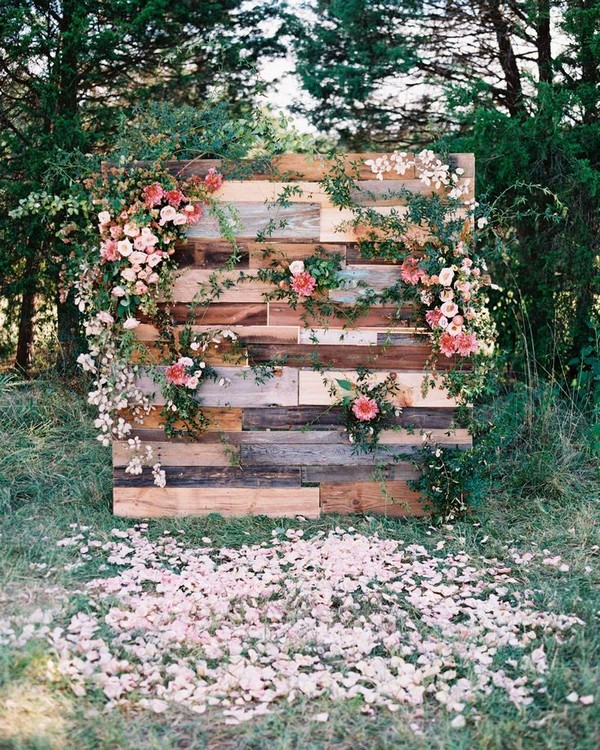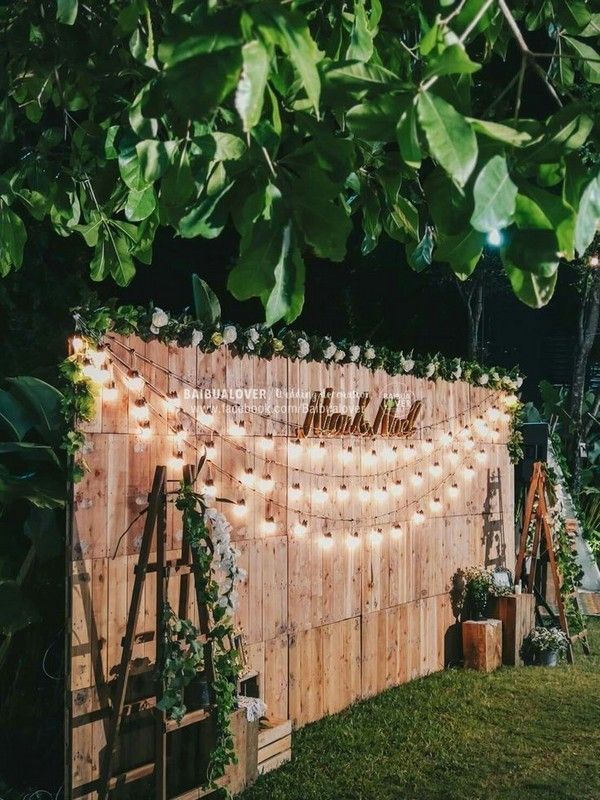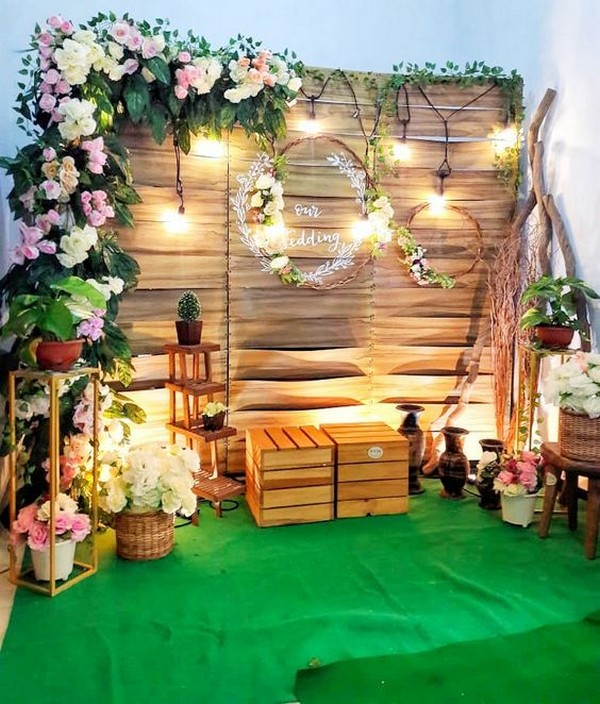 Wood Pallet Wedding Signs