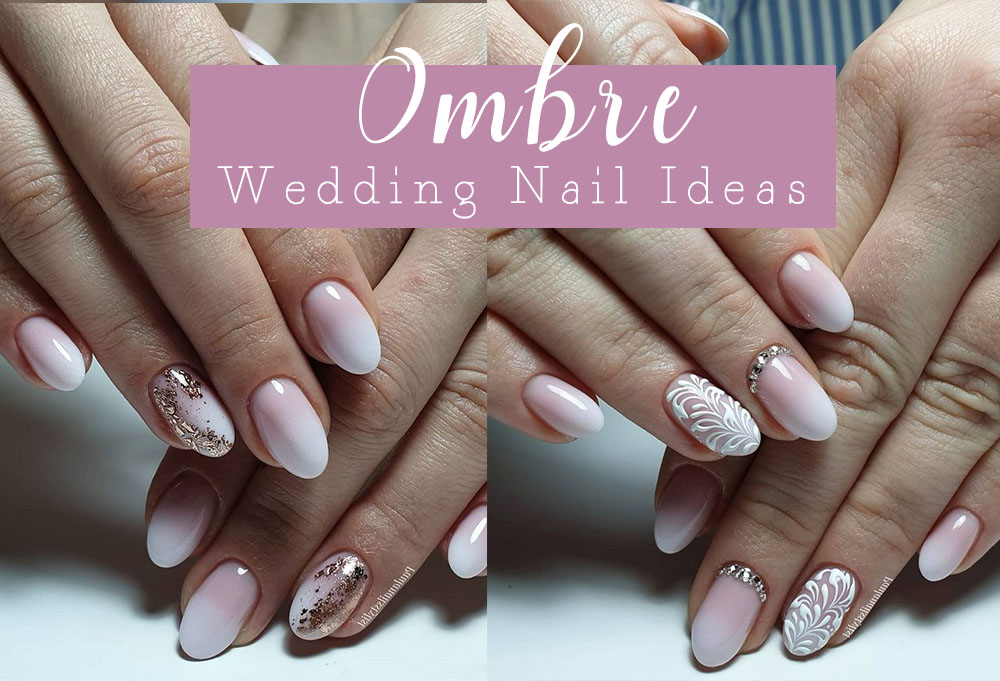 I'm an avid nail polish lover. And I've been to a lot of weddings. So, it's only natural that the two things have come together in my life. As a result, I regularly get questions about wedding manicures. It seems like every bride wants to step up their nail game on their big day, and that's great! But there are so many options out there that it can be overwhelming to try and decide what kind of look you want for your big day—especially if you're not super into doing your own nails. That's why I'm here today: To help alleviate some of that stress by sharing some tips for getting married-up ombre wedding nails without having to paint them yourself…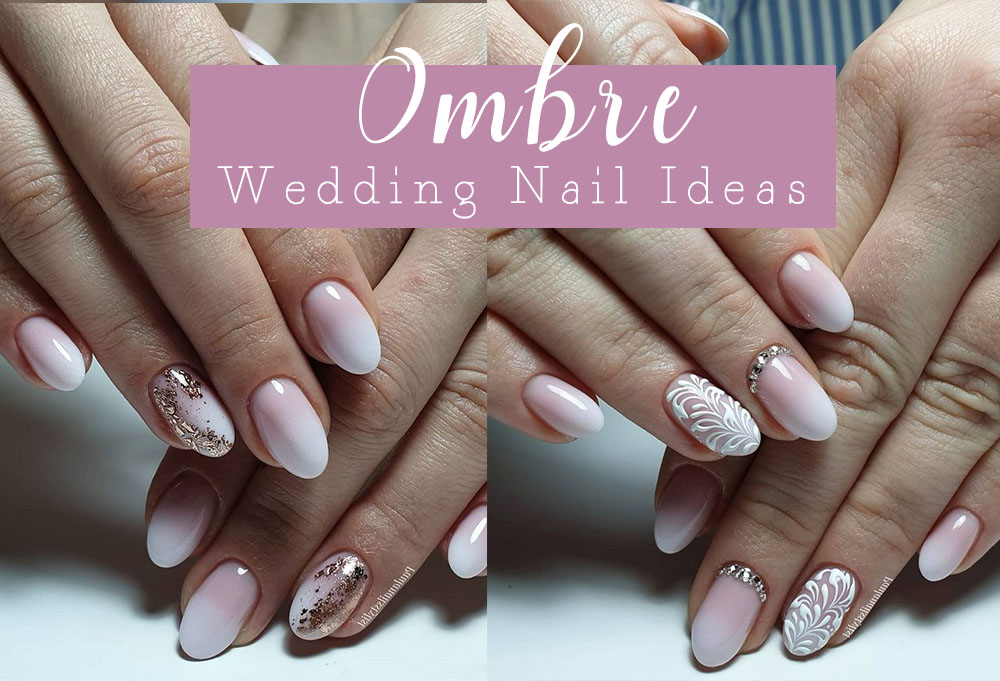 What are ombré wedding nails?
An ombré is a gradual fade from a darker color to a lighter one, typically in hair color. You may have seen this look on your favorite celebs or stylish friends, but did you know that it's also possible for nail art? Ombré nails are the perfect way to make your hands look absolutely stunning and elegant for your wedding day.
Not only do these designs look great, but they also serve an important function: they can help you avoid smudging! The lighter shade of polish will give you more time before it starts chipping off into pieces near your tips, which means less worry about having to redo things after getting them done professionally.
Ombre wedding nails: Which color works best together?
Nude and white ombre nails, White and light blue, grey and white, nude and purple, and pink and white are ideal nail color combinations for ombre wedding nails.
Is it possible to do my own ombre wedding nails?
If you already do Gel manicures, you can, and it is very easy to ombre with a sponge. Here's how to achieve ombre nails on your own.
Apply liquid latex around the nail to protect it during the first coat. The base coat will be your favorite color and cream will follow. Apply either nail polish colors or acrylic paints you are combining on the nail sponge.
Then sponge the first and second layers of nail polish or acrylic paints onto the nails. Make sure you line up the sponge on the nail properly. Then, roll it from one side to the other. Blend your color, then remove the latex and clean up with a polish remover and brush.
Be sure to choose colors that match your skin color or wedding theme.
Natural Ombre Wedding Nails
From natural hues to eye-catching embellishments, we've got your favorite nude ombre manicures for you to take inspiration from. Read on for 3 looks to consider.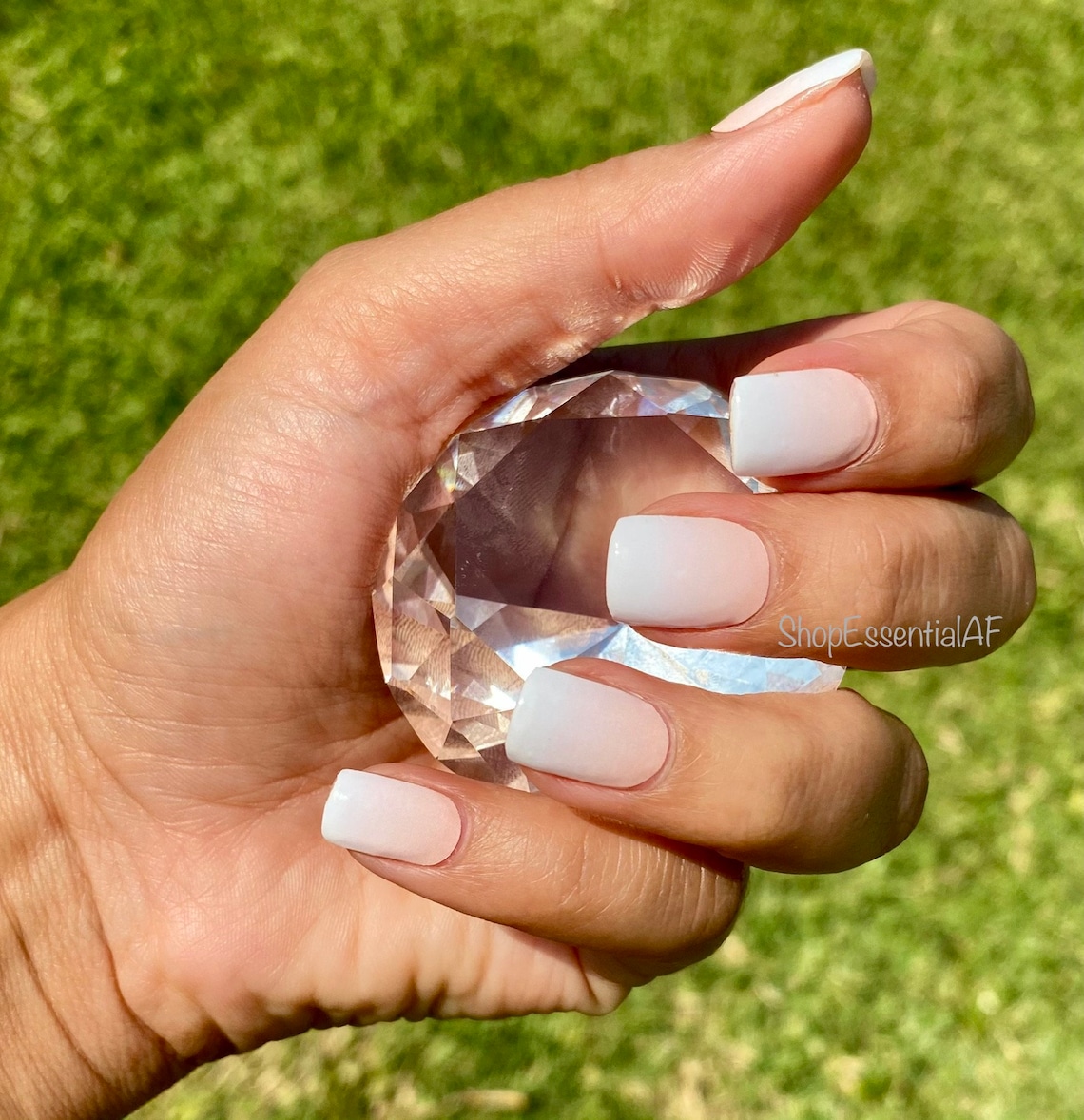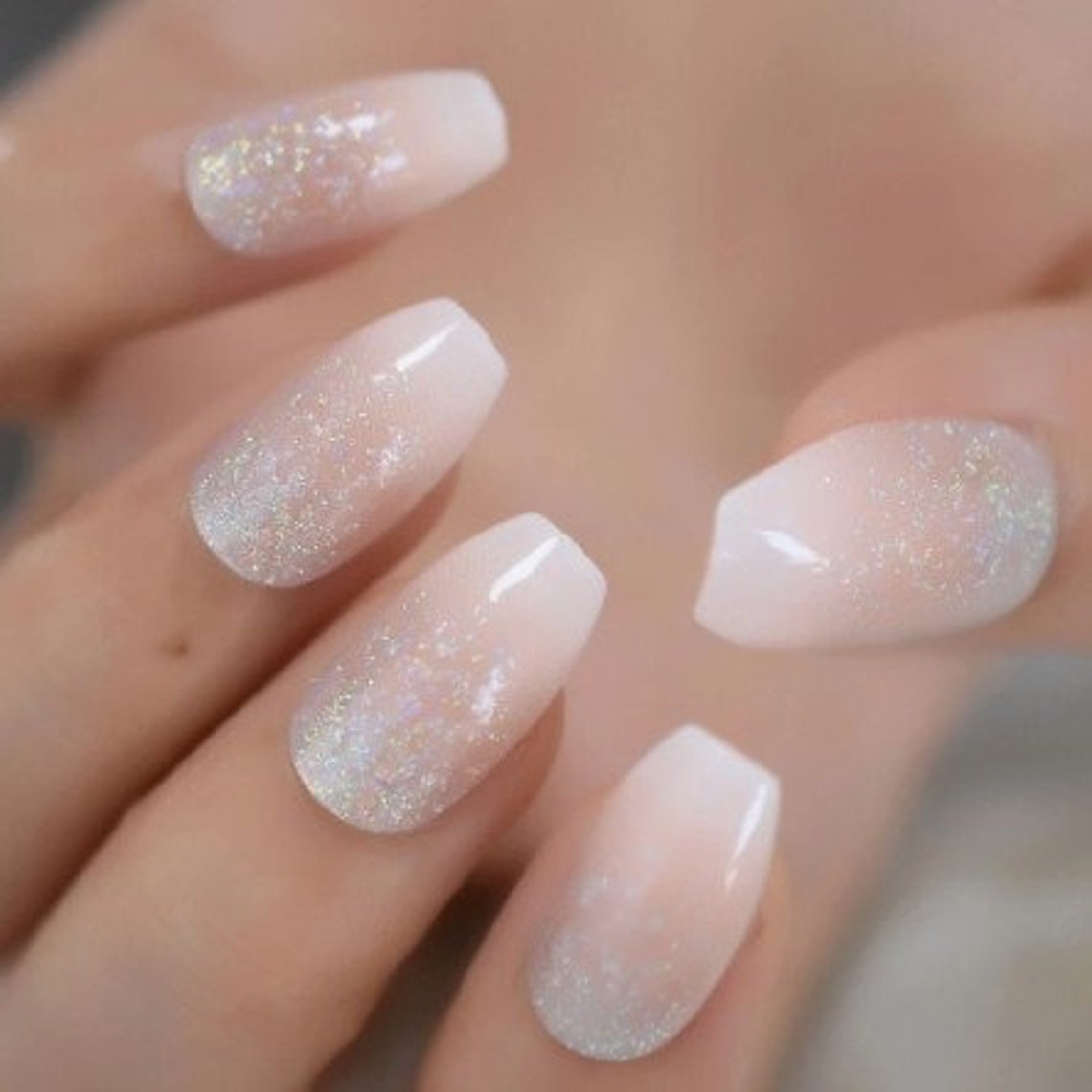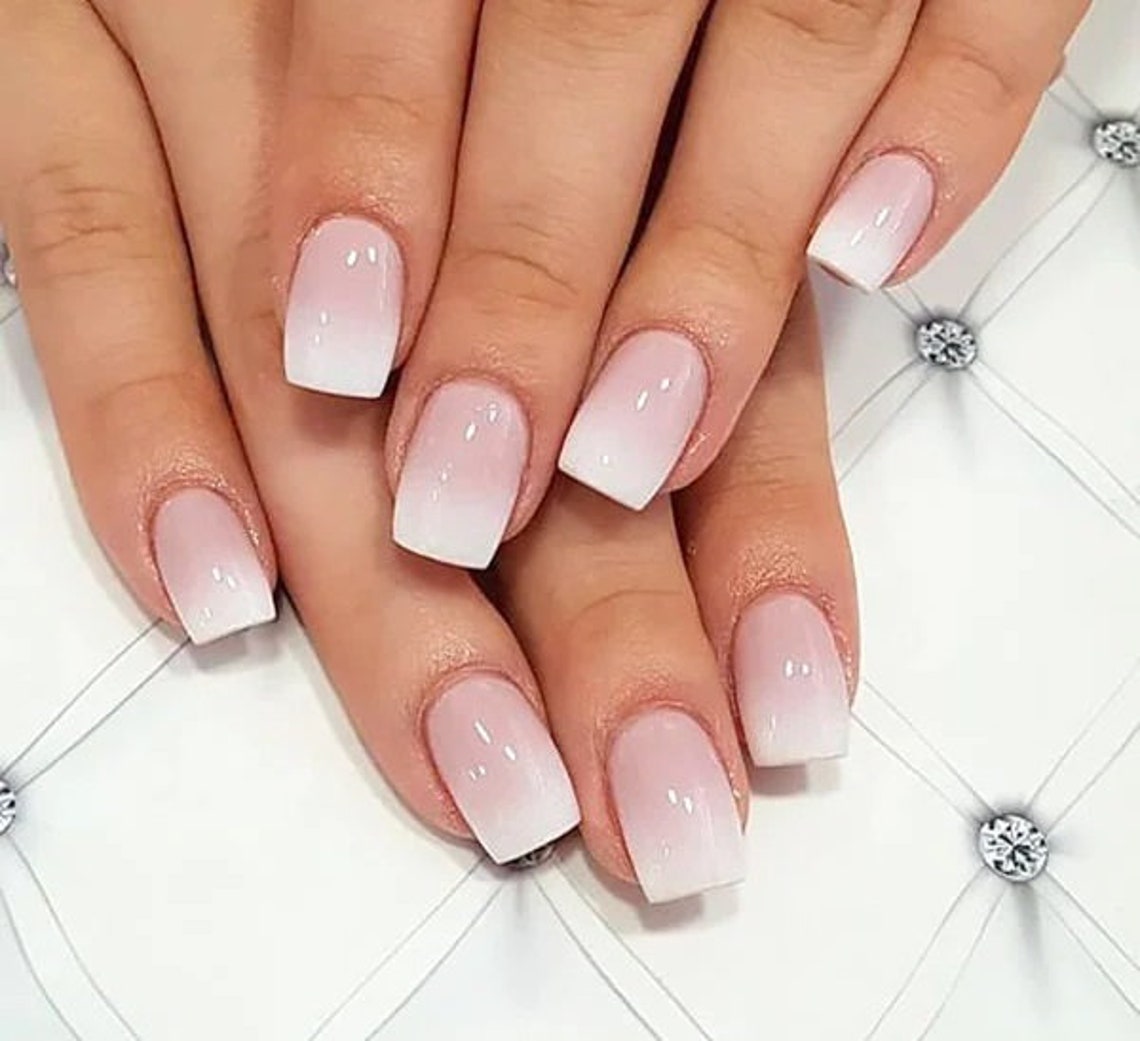 Glitter Ombre Wedding Nails
Brides can create something fun and shiny with their ombre wedding nails. Glitter ombre wedding nails stand out on a wedding day. It is sparkly and beautiful, embellishes a bride's outfit and is also suitable for bridesmaids.
Nude nails with subtle glitter are simple and elegant. Brides can also go fancy with dapper nail designs, such as ombre nails with glittering powder, rhinestones, or sparkling designs. For every bride, there's a variety of ombre nails.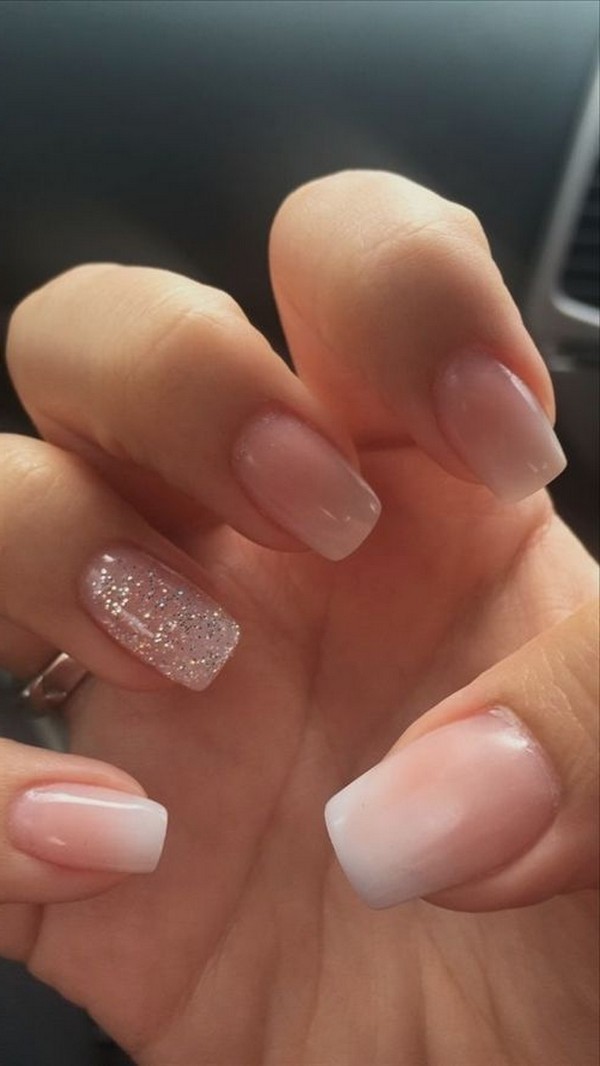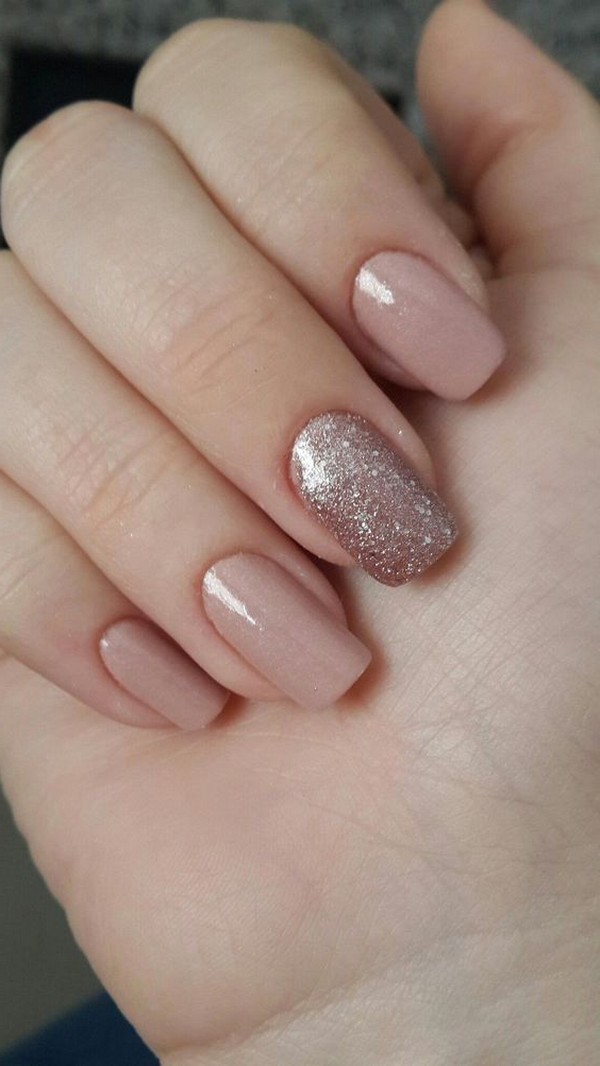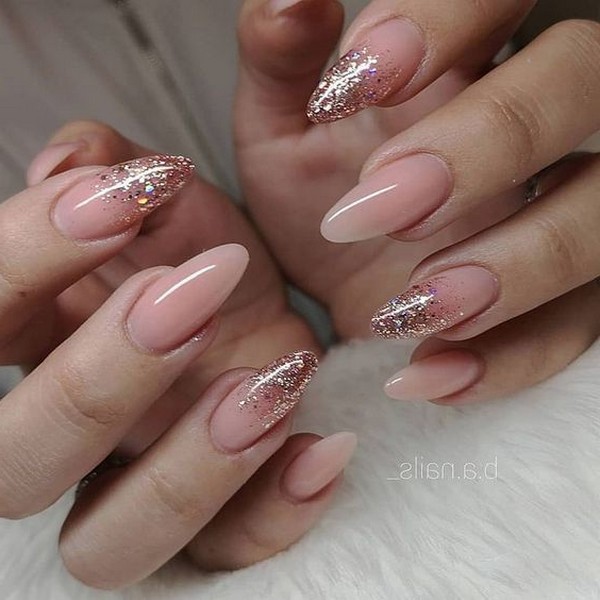 Pink and White Ombre Wedding Nails
The pink and white colors are soft, fresh, and whimsical, and the nail art designs are simple but beautiful. The colors of your nails are pink and white, with ombre wedding nails, polka dots, heart designs, and swirl designs. Brides may also want to pick the right wedding nail shape that suits their style. Brides and wedding parties can enjoy almond-shaped white and pink nails, as well as short oval shapes. Let your wedding day be special with beautiful pink and white nail colors.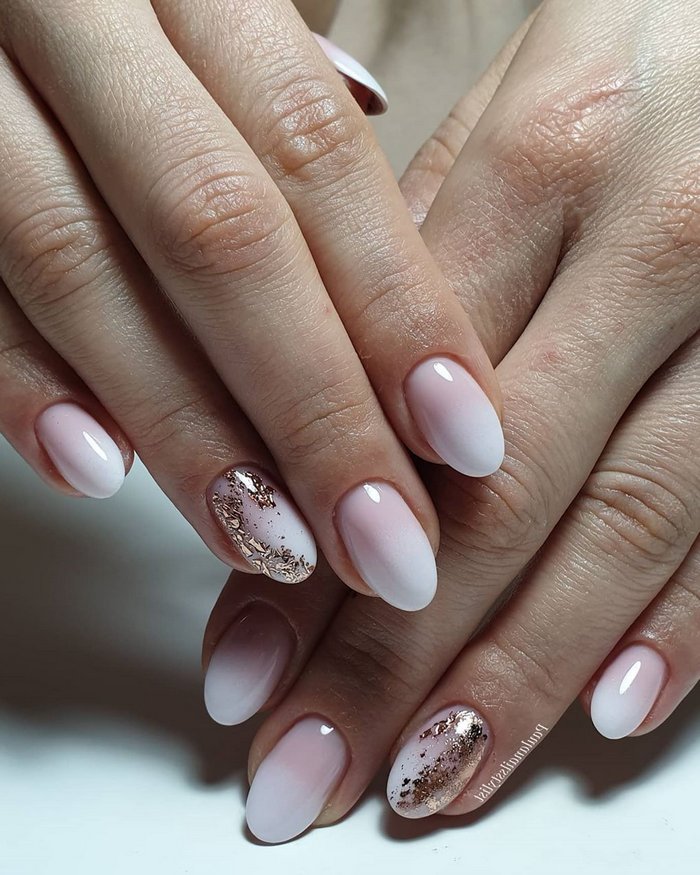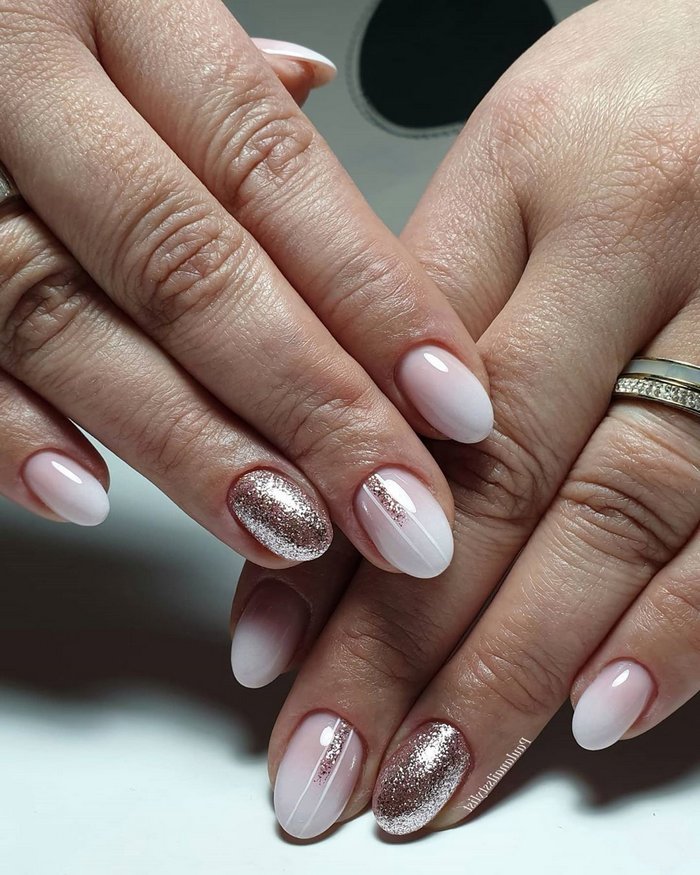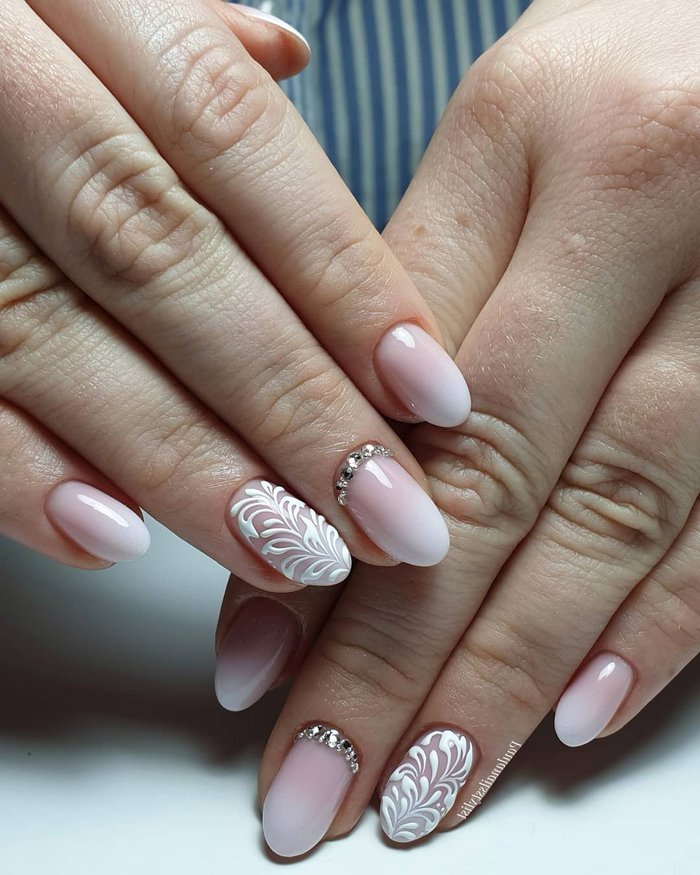 Acrylic Ombre Wedding Nails
Brides who like long nails love acrylic ombre wedding nails. The acrylic nail is made of powder polymer combined with liquid monomer, and when applied to the nails, the result is stunning. Acrylic nails can be creativity-filled, and you can choose the acrylic nail shape that suits your wedding style. We love square nails, whether they're long or short.
The almond-shaped nail is perfect for bohemian weddings. Coffin-shaped nails fit modern weddings, and short oval shapes fit casual weddings. Wedding nail shapes can also be interchangeable, depending on how long and how many designs you choose. Acrylic stays longer, yet it doesn't crack or break.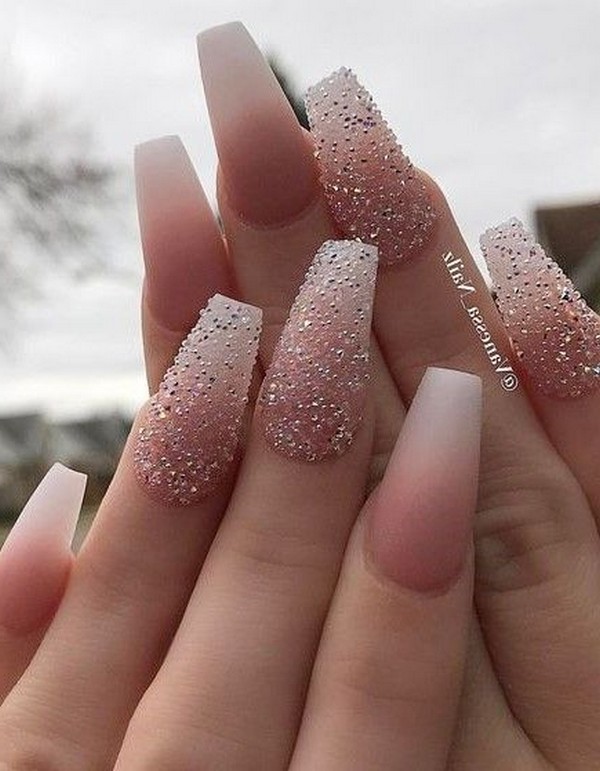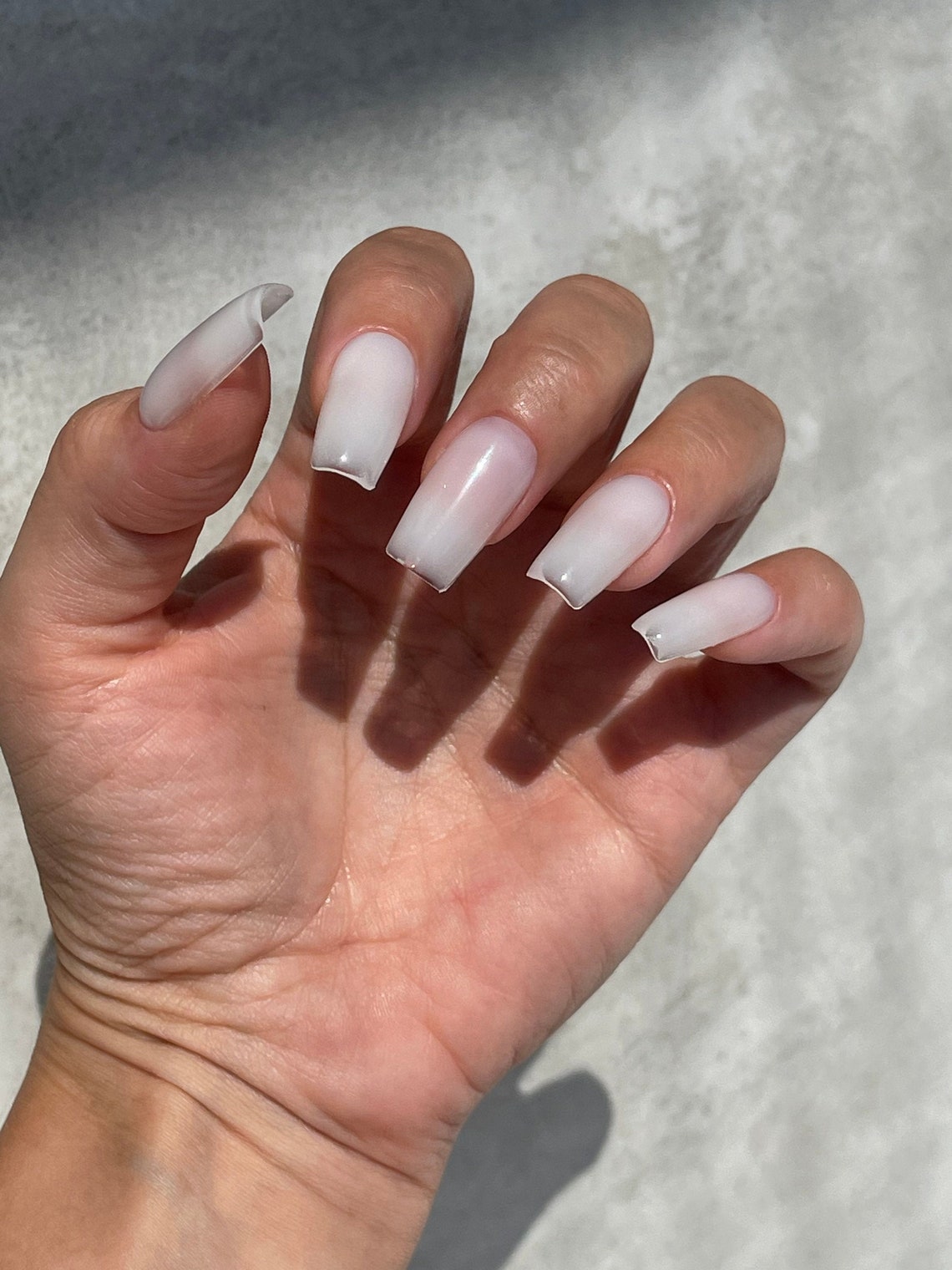 Red Ombre Wedding Nails
Red ombre nails are the perfect way to add a pop of color to your wedding day look. Whether you choose a classic red hue or a more daring shade, these nails are sure to make a statement.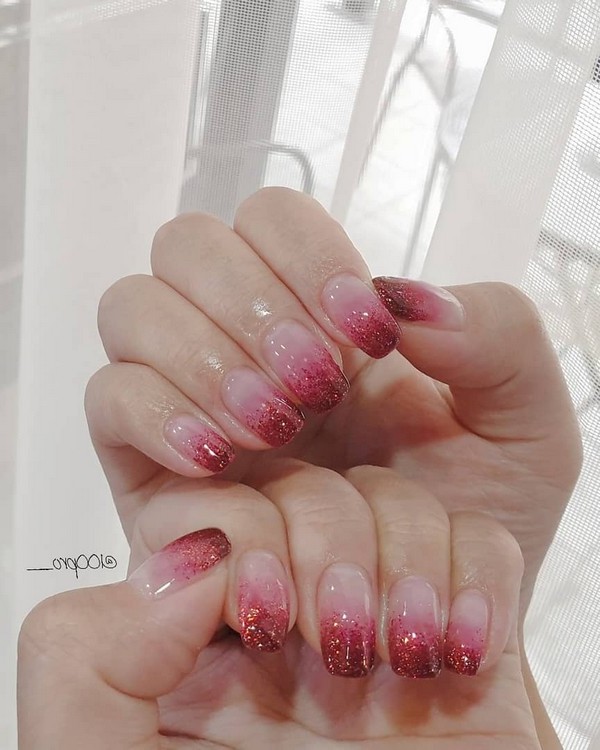 Pastel Ombre Wedding Nails
Pastel ombre nails are the perfect way to add a touch of elegance to your wedding day look. Whether you're going for a soft and romantic vibe or a funky and fun look, these nails are sure to make a statement. Best of all, they're surprisingly easy to do yourself!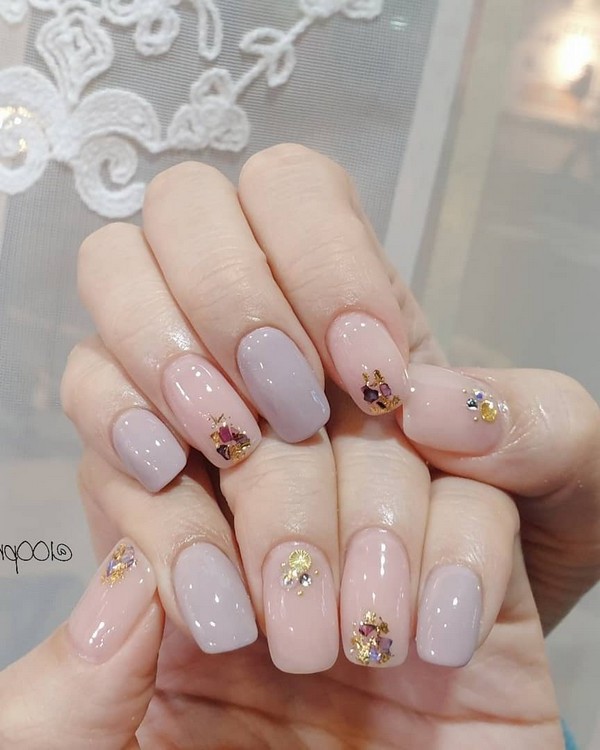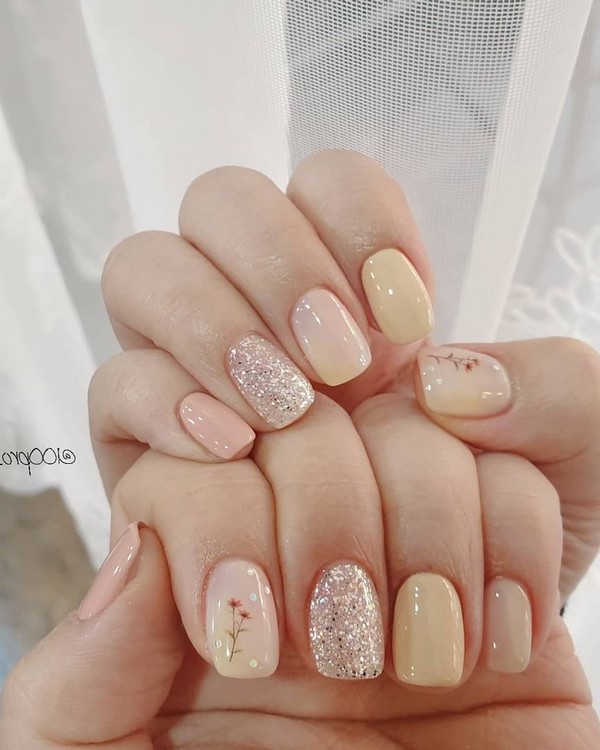 If you're looking for a wedding nail design idea, check out these 15 ombre wedding nails designs for bride. They range from simple and elegant to intricate and colorful. You can find a design that matches your personality and style! Have you tried any of these ombre wedding nails designs? What was your experience?Let us know in the comments below.