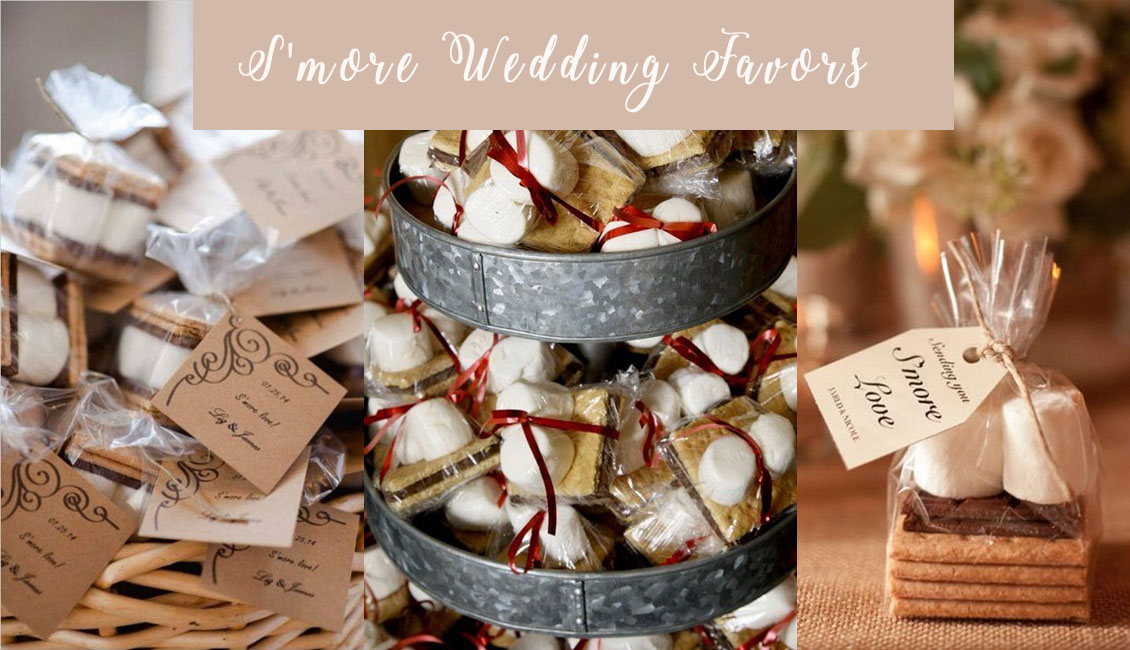 Top 20 Rustic S'more Wedding Favor Ideas
When you're trying to decide what kind of wedding favors you should give to your guests, one thing you should consider is if they'll keep them. After all, it's such a waste of money if your guests are trashing the favors as soon as they get home. Here are 20 S'more wedding favor suggestions that will make your guests think twice about throwing them away.

S'mores are a classic summertime treat, and they're also incredibly versatile. You can mix up your own s'mores recipes or use premade graham crackers and marshmallows for a quick snack. S'mores are even great on their own as an edible campfire dessert!
DIY S'mores Packs
If you're looking to make your own S'mores Packs, there are lots of options. You can use paper, fabric or even metal. You could also do a combination of all three. Recycled materials are another great way to go with this idea!
Separate Favor Boxes
A great way to package your guests' s'mores is in favor boxes. These small cardboard boxes are available at craft stores and can be decorated with stickers, stamps, or other embellishments. You can also make your own by cutting out a rectangle of cardboard, folding it in half and then stapling the wholes together.
If you decide to use favor boxes instead of putting the ingredients inside a bag or box (which is also an option), make sure that they are sturdy enough so that if someone drops it on the ground (or even steps on it) their ingredients will not spill out!
Burlap Favor Bags
Burlap favor bags are a rustic, natural and eco-friendly way to place your favorite treats in. Not only do they come in a variety of colors and patterns, but you can also add your own personal touch by embroidering initials or names on them.
If you're feeling especially crafty and want to make your own burlap bag favors, here's how:
Cut off the selvages on both sides of two pieces of burlap fabric (approximately 12×18 inches). Make sure that your piece is wide enough for what you'll be filling it with! If not, just sew another strip onto each end after making an opening for filling. You should now have two pieces with four selvages removed from each corner and one long side open for filling.
Lay both pieces down flat with right sides together so that edges are aligned at all corners; pin if necessary. Sew around three sides using a 1/2-inch seam allowance except where corners meet (in these areas sew 3/4 inch). Turn inside out through opening created at start of sewing process; press lightly so seams lie flat against wrong side once turned right side out again
Mini Mason Jars
Mason jars are a great way to package your s'mores. They're easy to fill, seal and reuse for other purposes. You can even get a bulk discount at your local grocery store!
If you want a more personalized touch, you can buy personalized stickers or labels online. Or, if you want to go the extra mile, consider decorating the jars with hand-lettering or drawings of the bride and groom.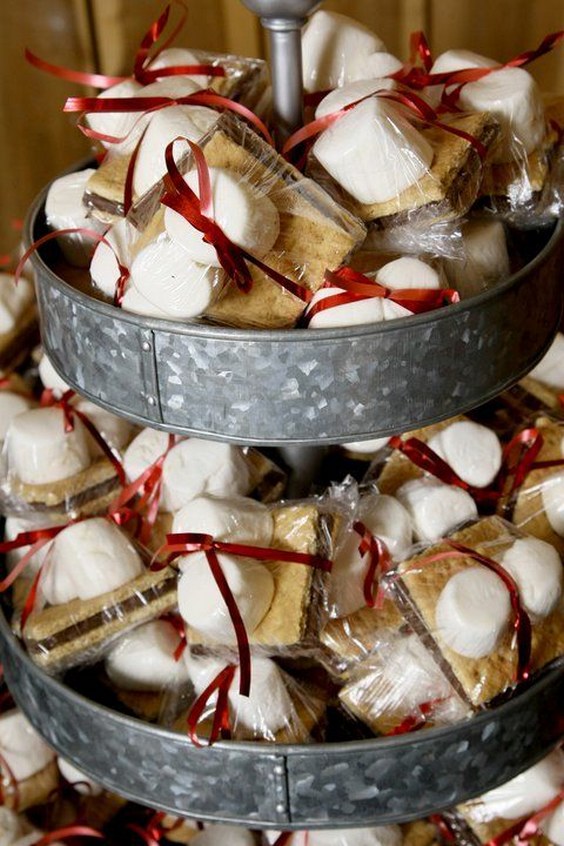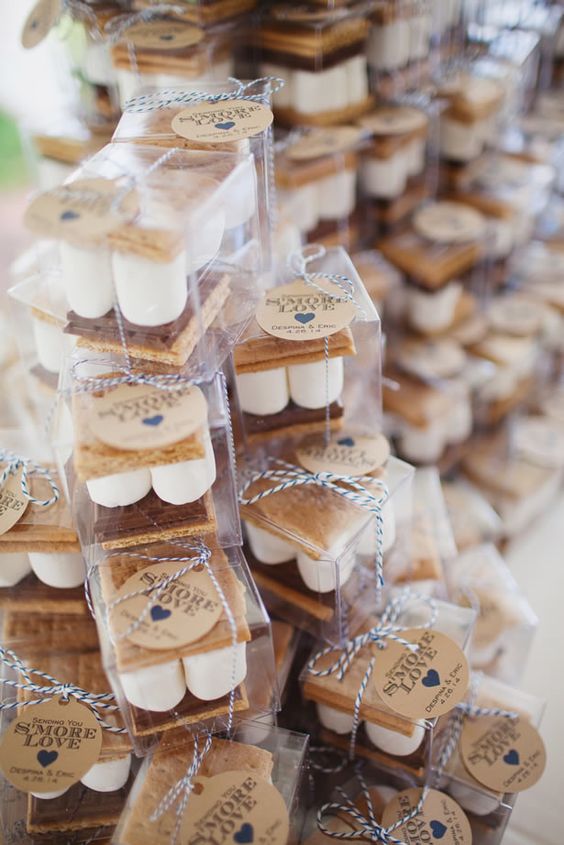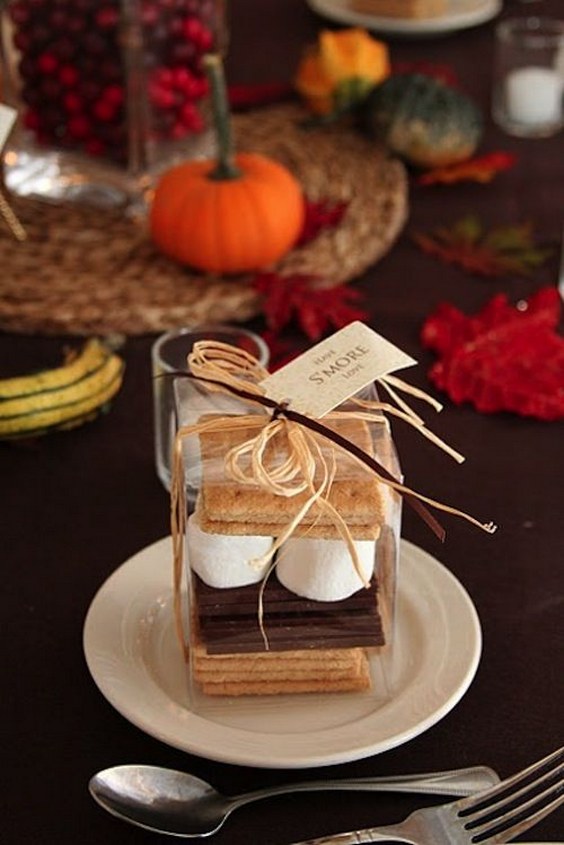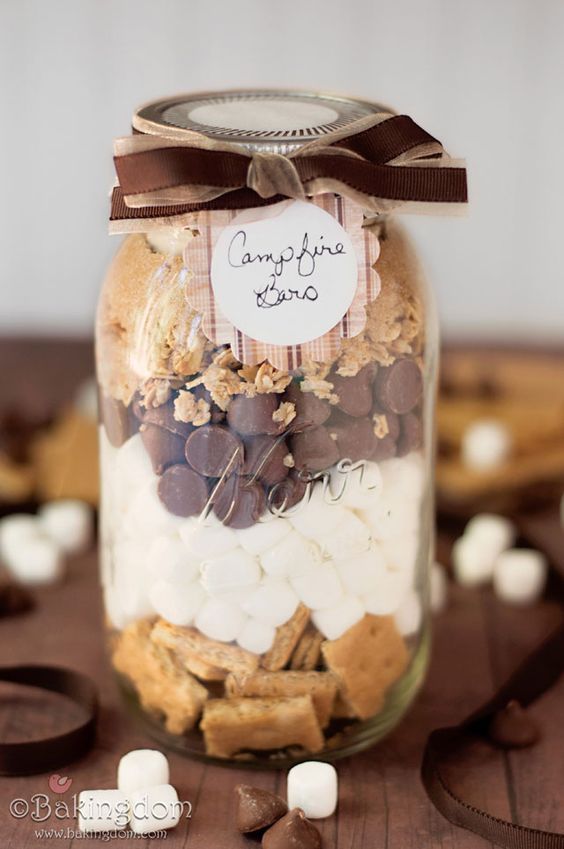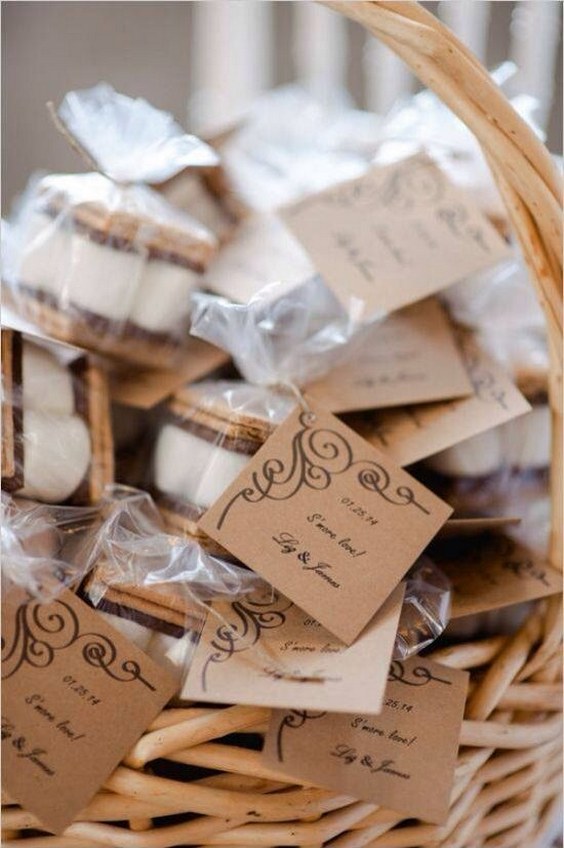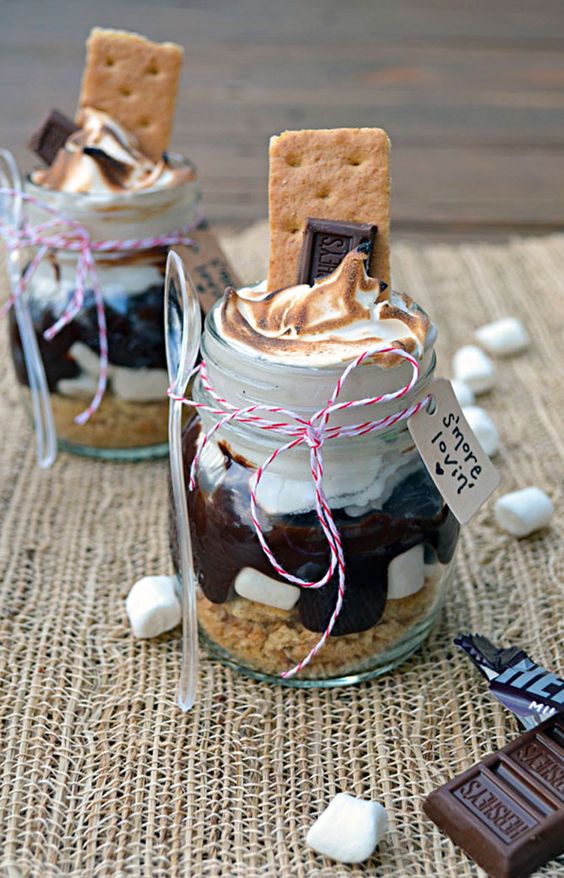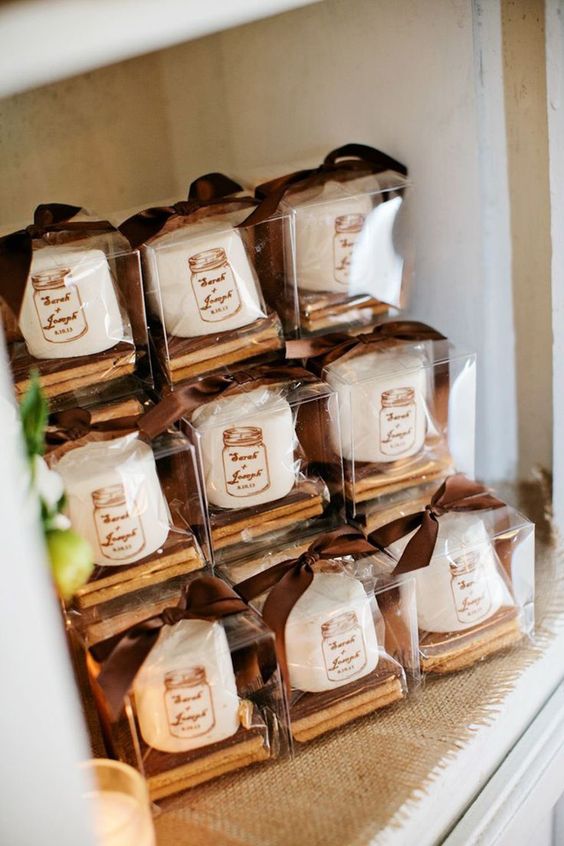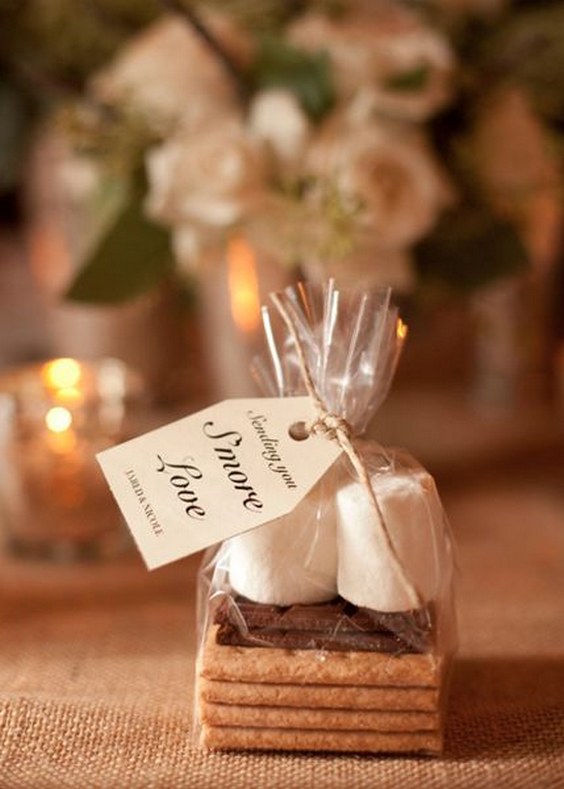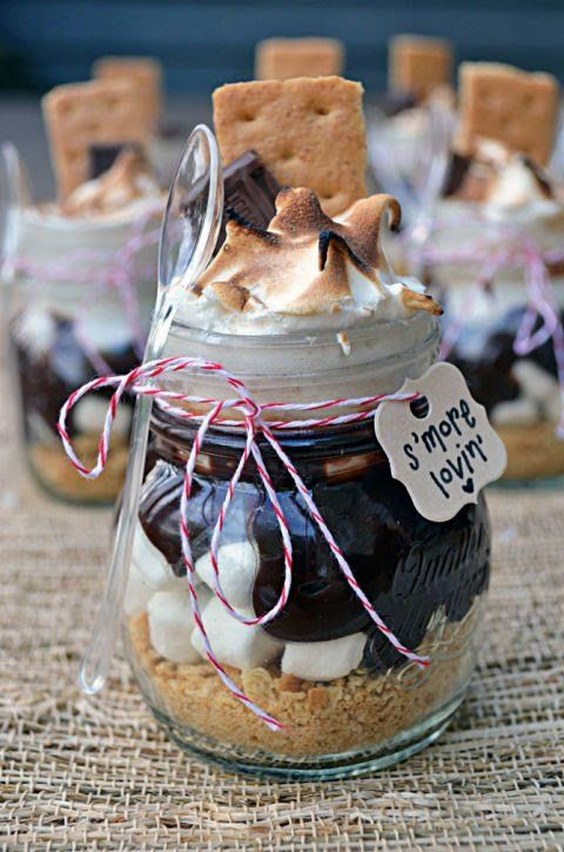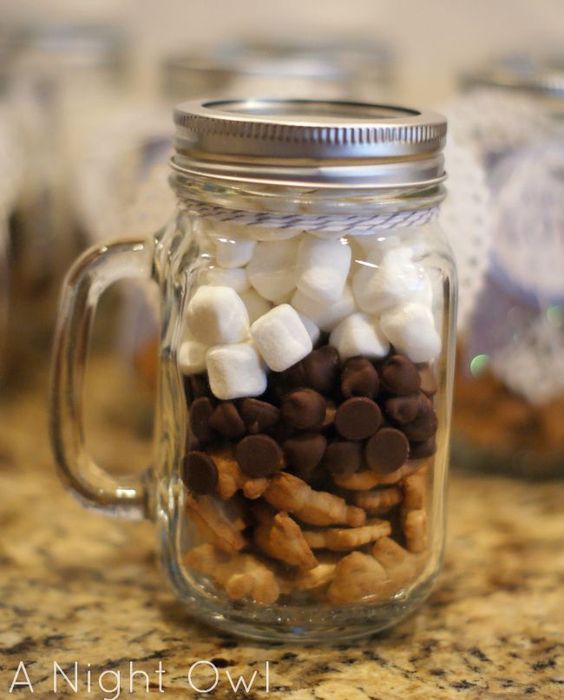 Cake Toppers & Stands


Conclusion
Whether you're looking for s'mores wedding favors or a DIY project, these ideas will surely help. The best part is that they're all so easy and affordable to make. They will bring smiles to your guests' faces when they see what's inside each favor box!