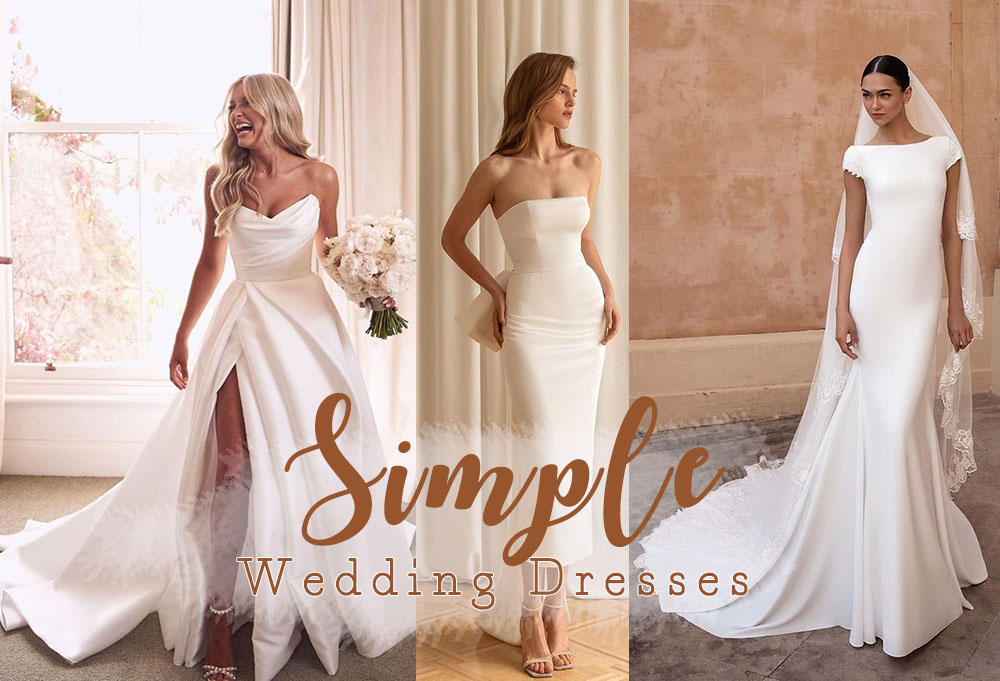 30 Simple Wedding Dresses for the Minimalist Bride
We firmly think that your wedding-day attire should celebrate and highlight your individual sense of style. While some brides might lust after dramatic ball gowns made from layers of voluminous tulle or richly adorned fabrics, others could find beauty in simple shapes and delicate accents. You are a minimalist bride if you fit into the latter type.
You'll probably be drawn to simple and traditional styles like pared-back slip dresses, plain ball gowns, and courthouse-chic short dresses if you're a minimalist bride. You'll adore gowns that include delicate and sparkling beading, beautiful lace accents, and contemporary necklines for the bride who looks for simple designs with an unexpected twist. There are several simple wedding gowns available to match every bridal style and setting, whether you're exchanging vows in a private backyard ceremony, a lavish black-tie celebration, or at city hall. Additionally, you're sure to find a variety of simple gown options that won't break the bank and will still make your minimalist heart swoon when it comes to that category.
Here are 30 of the best basic wedding dresses for every body shape, price range, and season.
Simple Wedding Dresses With Sleeves
Bridal dresses with sleeves are becoming increasingly popular, as they offer a more modest option for brides who don't want to show too much skin on their big day. While most wedding gowns are strapless or sleeveless, there are still some beautiful options available for brides who want to keep their arms covered. Here are some of our favorite simple wedding gowns with sleeves!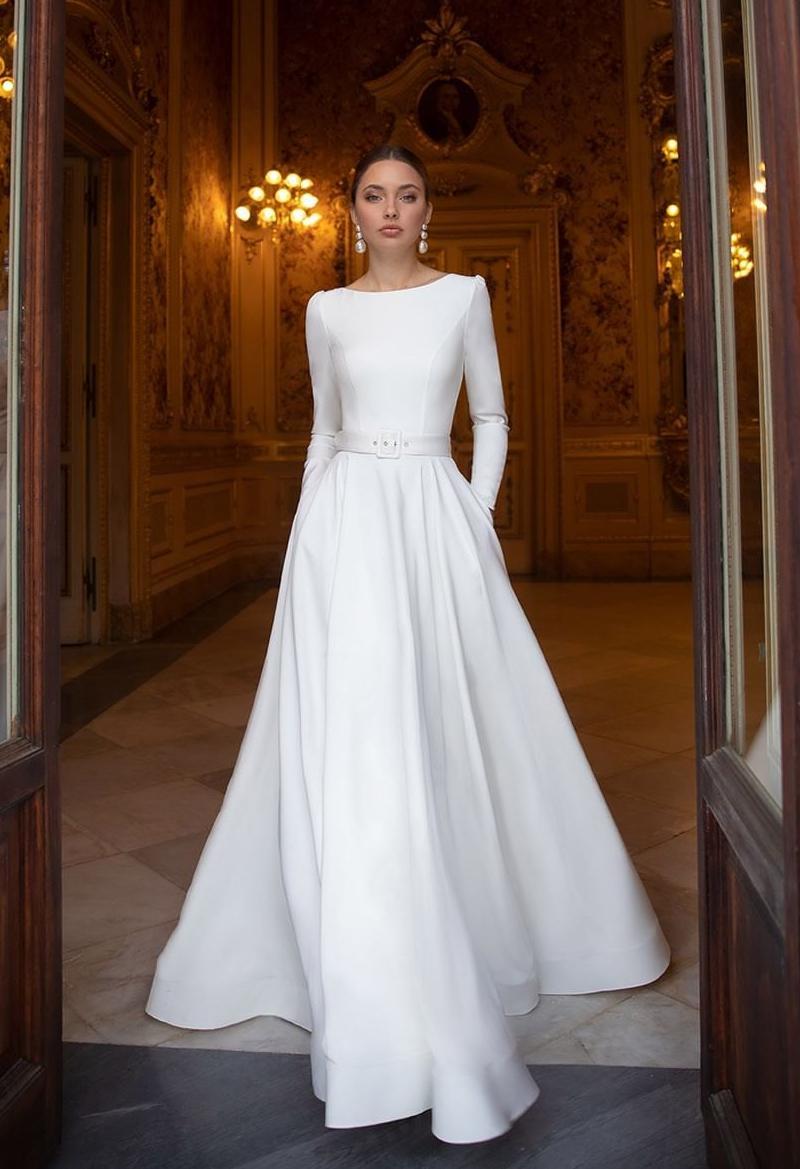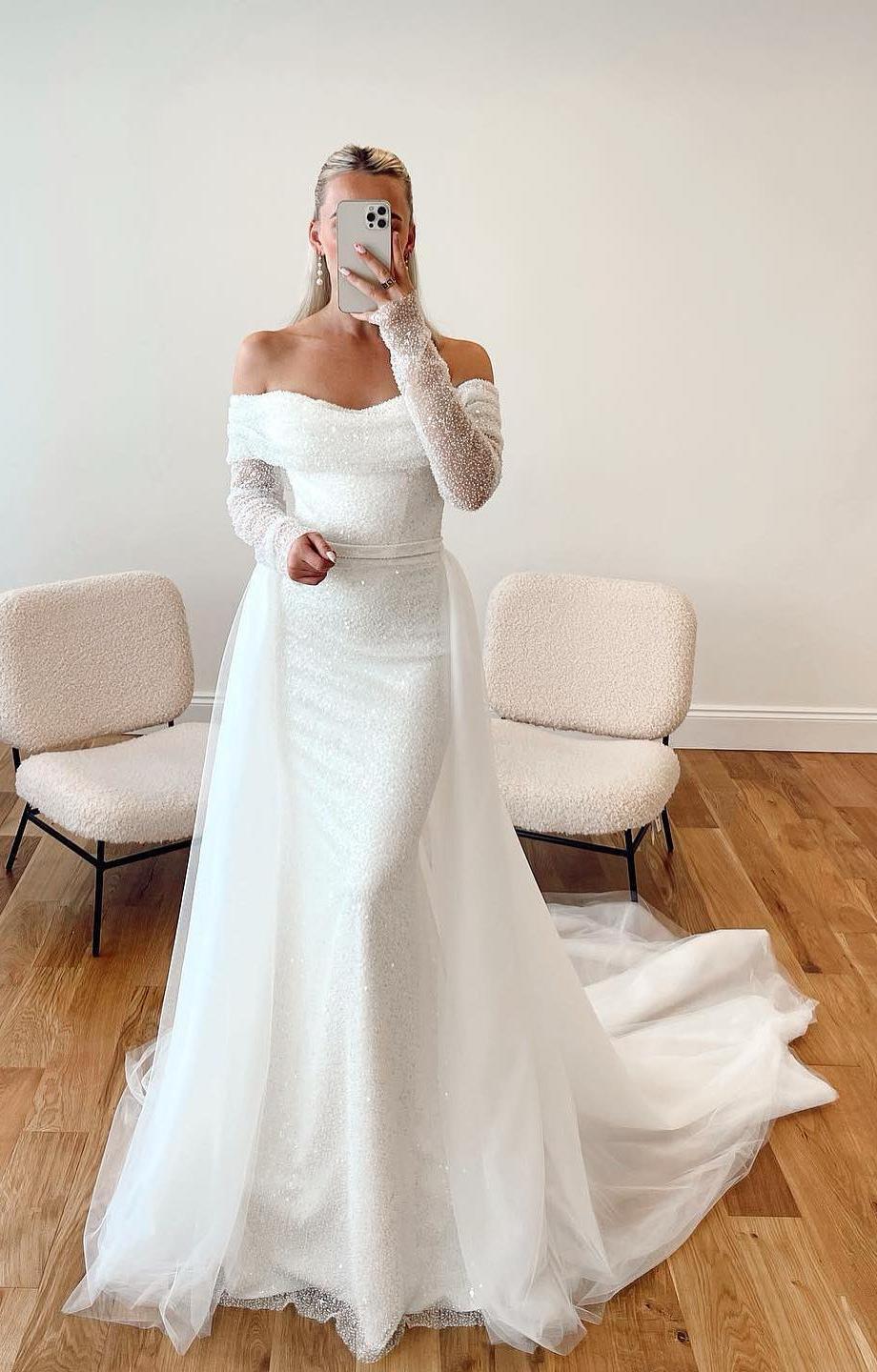 Lace Simple Bridal Dresses
Lace simple wedding dresses are the perfect choice for a bride looking to add a touch of elegance to her big day. These dresses are often made with intricate designs and come in a variety of colors, making them a versatile option for any bride. Lace simple wedding dresses can be worn with a veil or without, depending on the bride's preference, and can be accessorized with a range of jewelry to create the perfect look.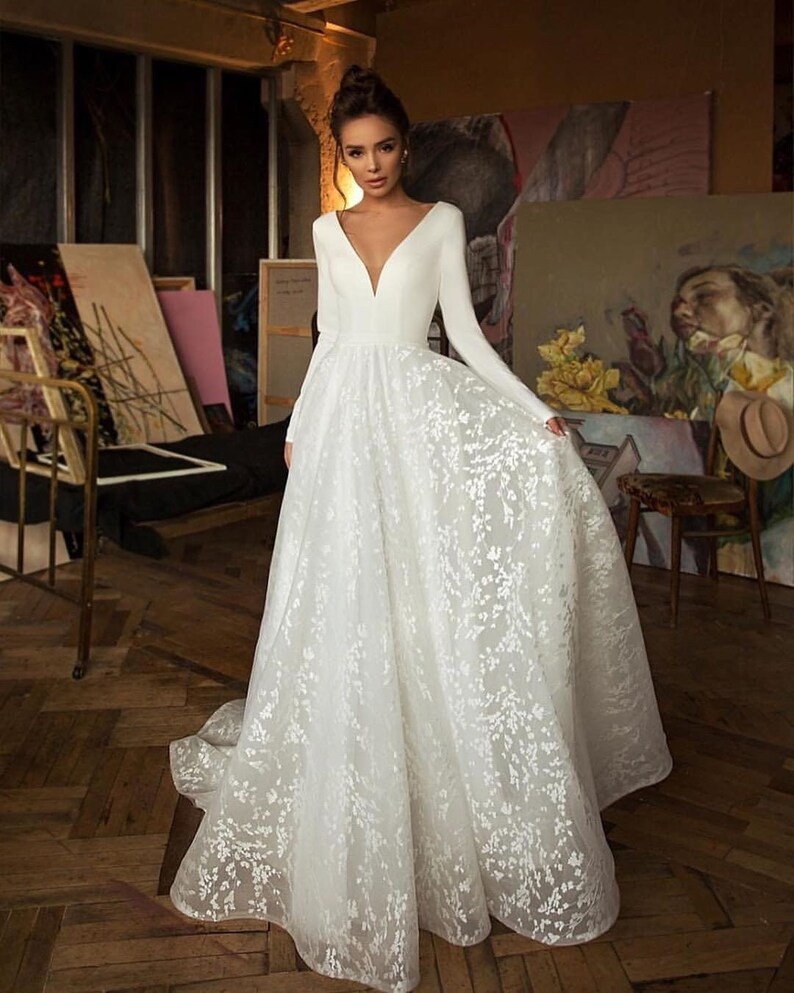 Plus Size Simple Brial Gowns
Plus size brides rejoice! There are finally some gorgeous, simple bridal gowns that are actually affordable. No more spending a fortune on a dress that you'll only wear once! These plus size gowns are perfect for any bride who wants to feel beautiful and confident on her big day.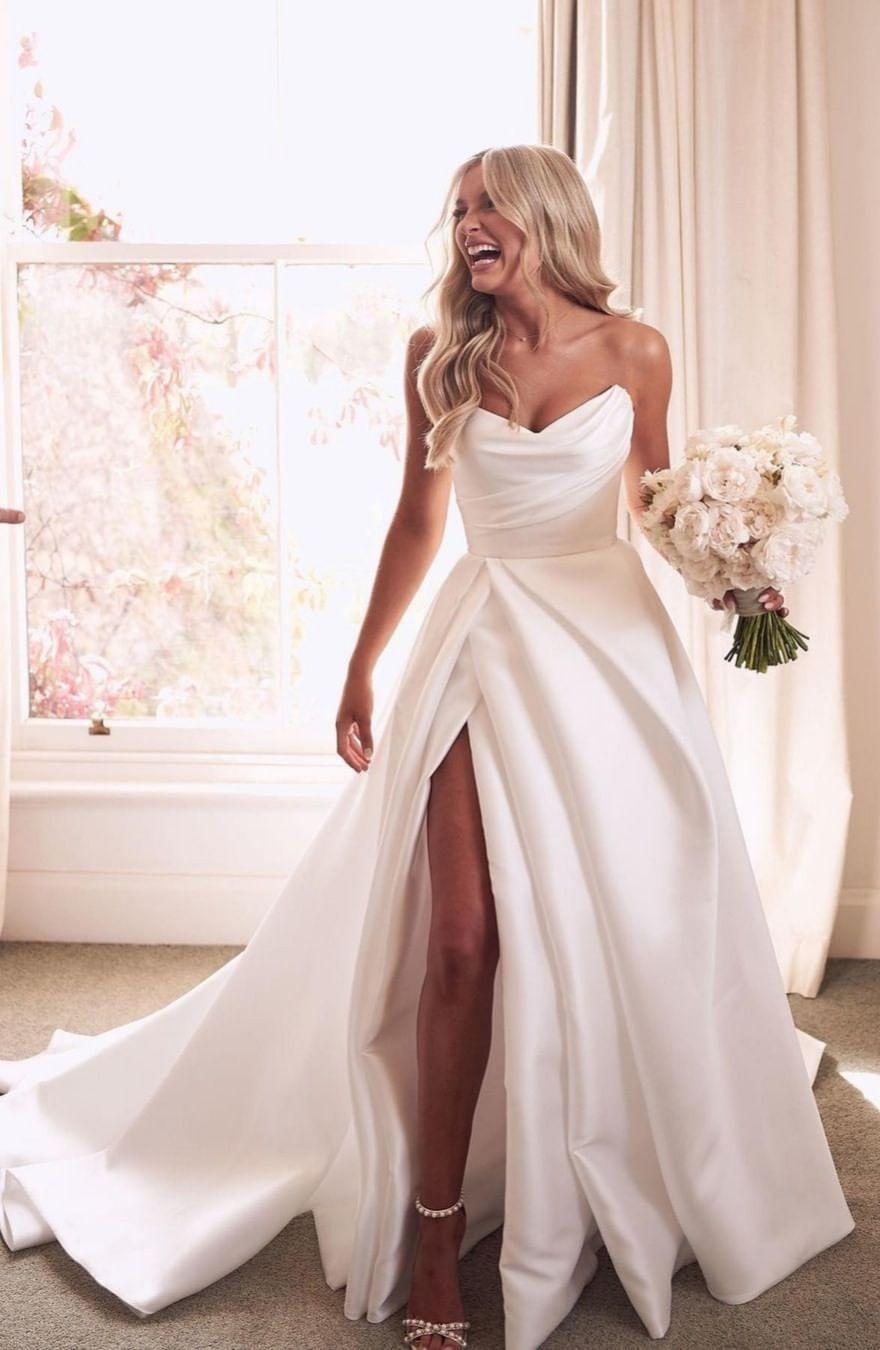 Short Simple Bridal Dresses
For the bride who wants to show off her legs on her big day, a short simple bridal dress is the perfect choice. Whether you're having a city hall wedding or a casual wedding affair, a short dress will let you show off your beautiful legs.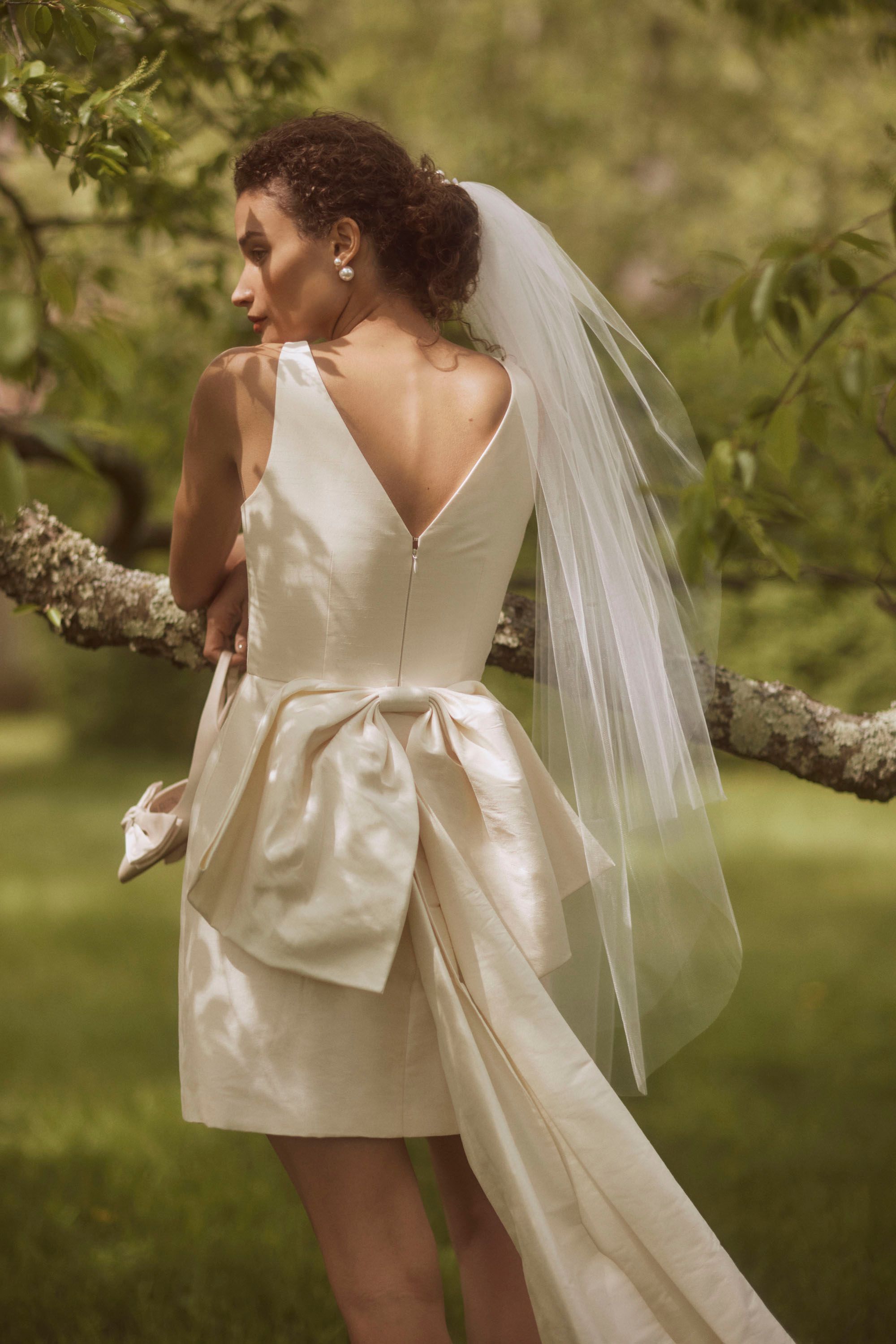 Casual Simple Bridal Dresses
For the bride who wants to keep it simple, there are plenty of casual bridal dress options that are both stylish and affordable. From minimalist gowns to laid-back separates, these casual dresses are perfect for the bride who wants to dress down on her big day. Whether you're having a backyard wedding or eloping to the courthouse, these simple dresses will make you look and feel like a beautiful bride.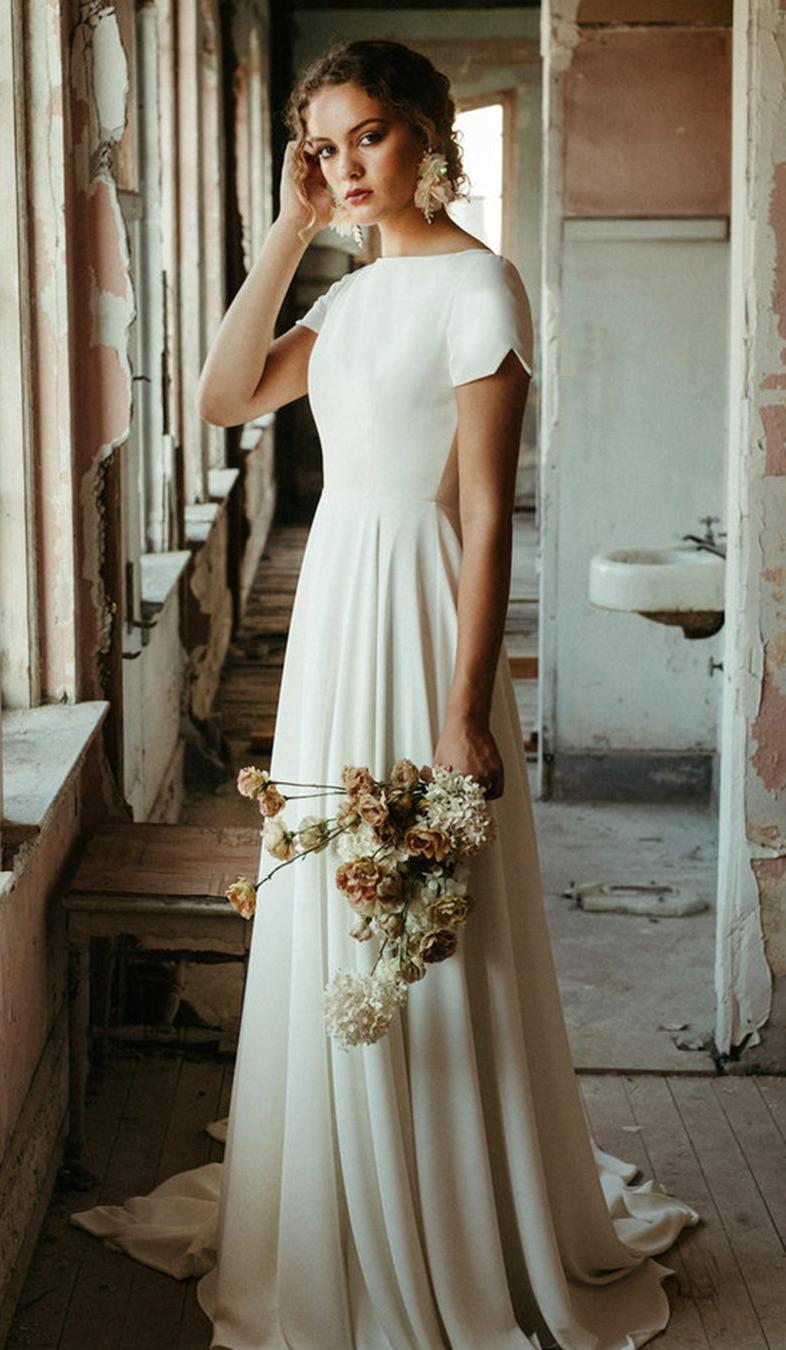 Simple Wedding Dresses For Older Brides
For older brides, simple and elegant styles will make you look beautiful on your big day. It's your day and you just need to find a wedding dress that you feel comfortable and confident in. Let's take a look at some simple wedding dresses for older brides that will make you look gorgeous on your big day.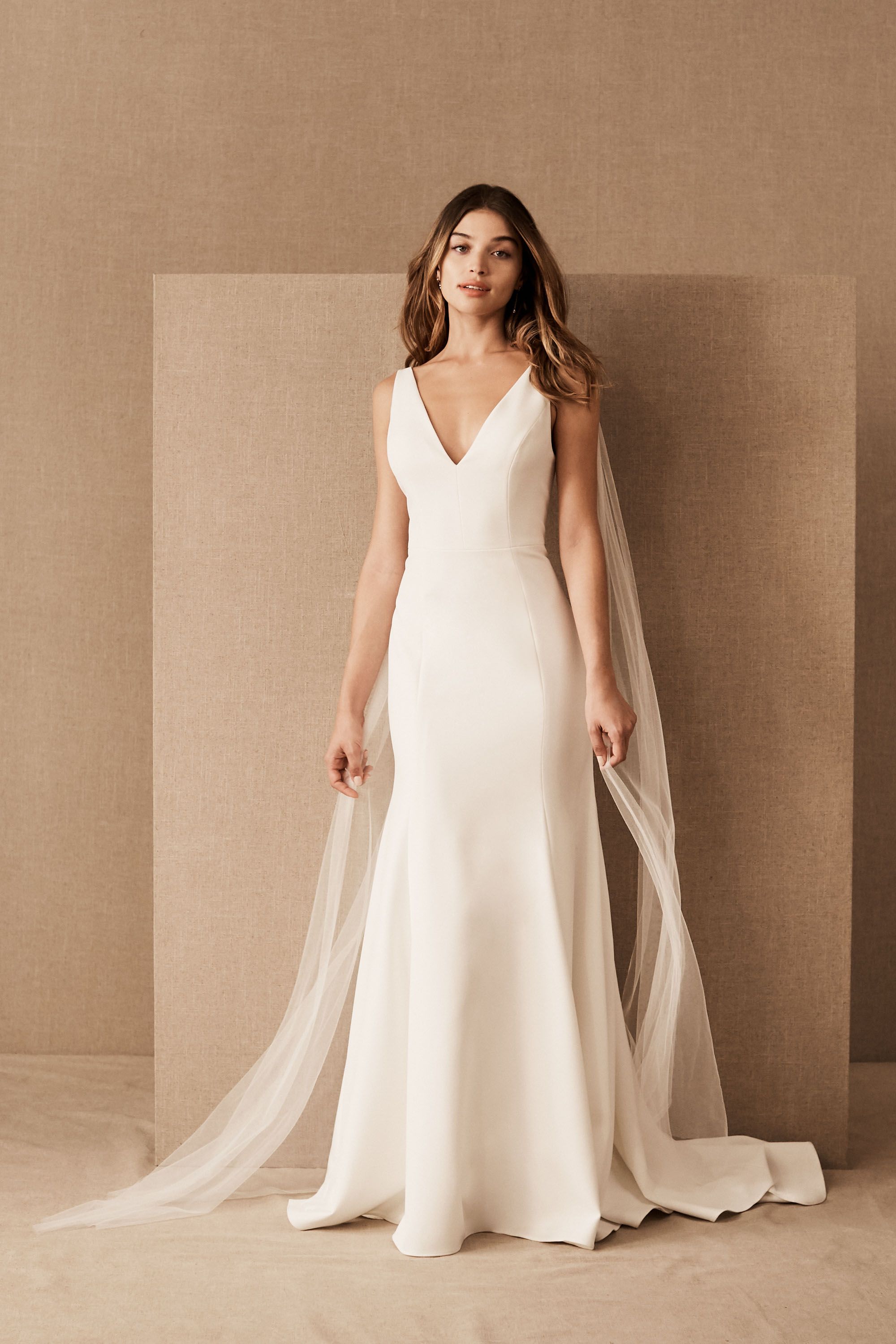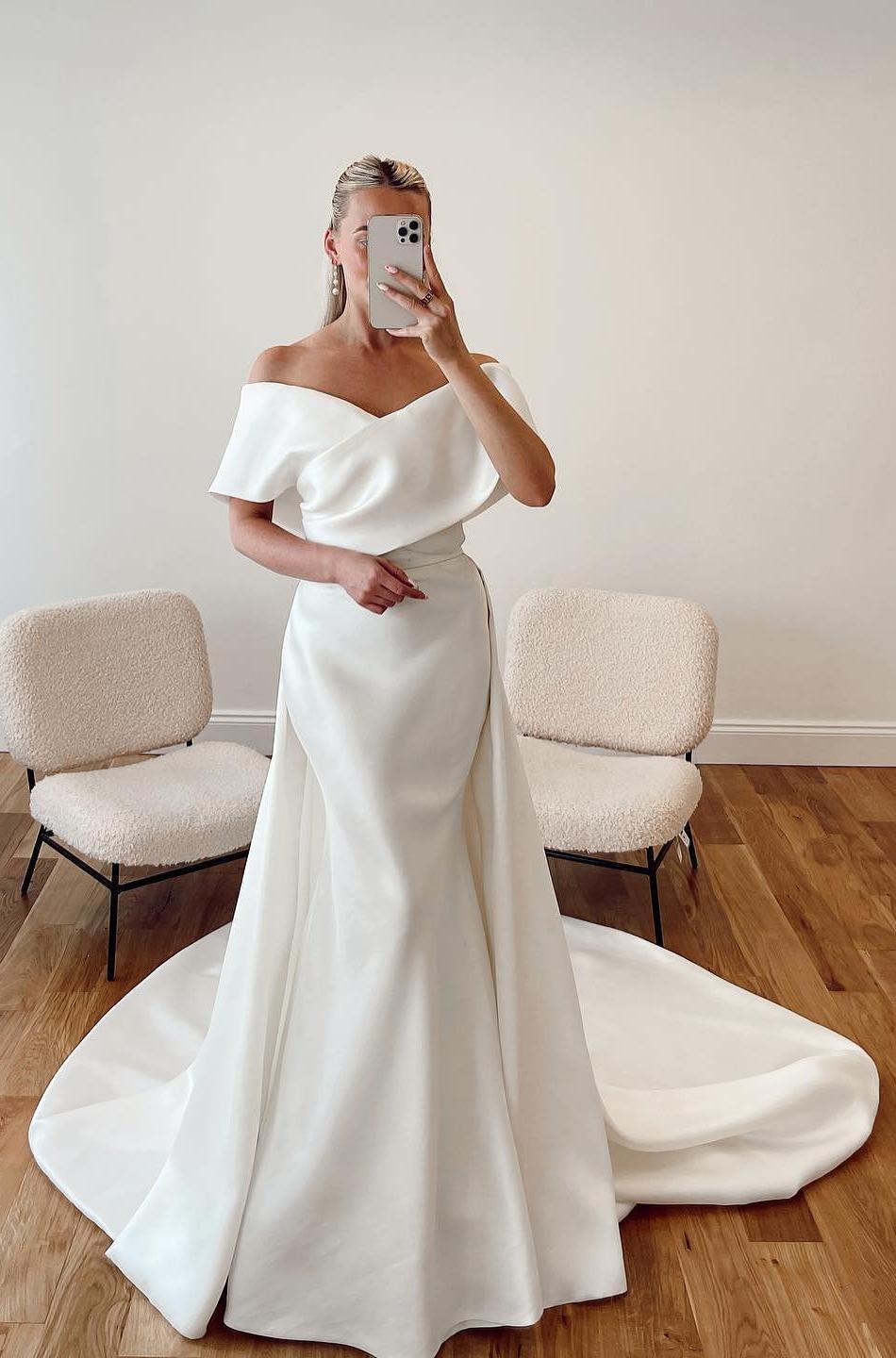 What to Look for in a Simple Wedding Dress
The bride-to-be who enjoys clean lines, streamlined forms, and designs will look stunning in a simple wedding dress. There are a wide variety of wedding gowns that fit this description because everyone's idea of simplicity differs. Look for modern silhouettes made from unadorned cloth or pared-back slip dresses if you're a bride with minimalist tastes. Traditional-minded brides should select a classic ball gown made of taffeta or organza. Also, if you're looking for a simple wedding dress with unique characteristics, consider styles with delicate lace and beading, as well as dramatic silhouettes with stunning necklines and plunging backs.
---
FAQ
What is a simple wedding dress?
Traditionally, a basic wedding dress is minimalistic, elegant, and clean. Simple wedding attire is understated, uncomplicated, and appropriate for both informal and formal occasions.
How do I style a simple wedding dress?
If you choose to keep it simple, you can accessorize your dress with delicate pieces of personal jewelry or modern pieces. Consider wearing a dramatic floor-length veil or drop earrings if you want to stand out.
Are simple wedding dresses less expensive than other wedding dresses?
Simple wedding gowns with fewer embellishments, such as hand beading or embroidery, would typically cost less than elaborate ones. Having said that, the kind of fabric also has a significant impact on how much a gown costs overall, so before you begin your search, make sure you are aware of the various sorts of fabrics.