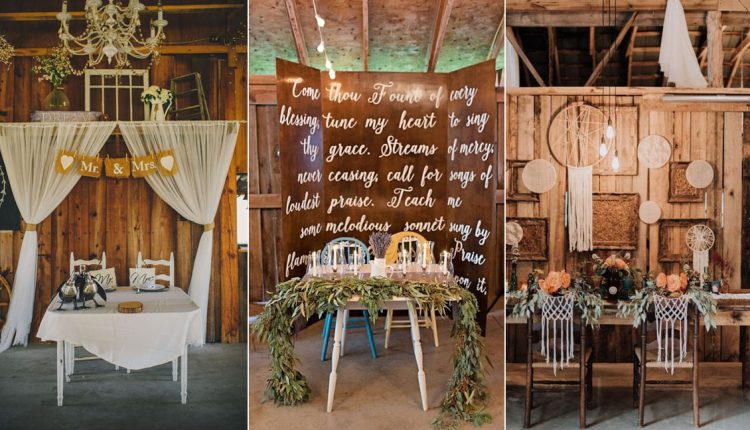 Top 20 Sweetheart Table Decor Ideas for Barn Weddings
I've got an exciting week planned for this little blog, so be sure to check back here every day this week. I absolutely LOVE the sweetheart table trend. You won't get a lot of private moments with your new spouse on your wedding day, and having a few minutes to soak everything in with them during the reception sounds so romantic!
Here are some Pinterest-worthy barn sweetheart tables that I am totally love.