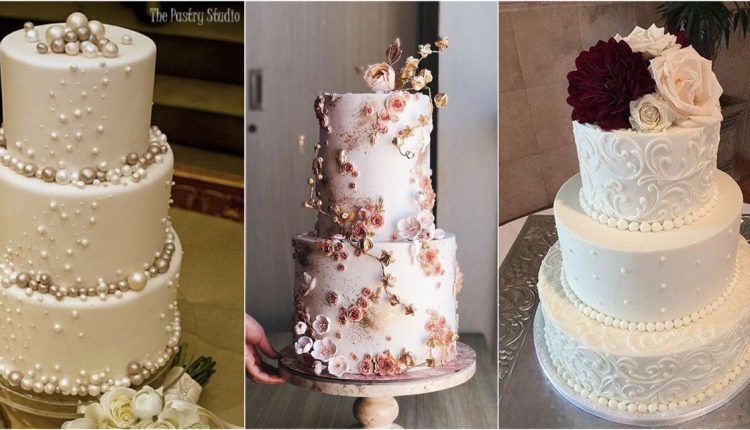 20 Simple, Vintage Elegant Wedding Cakes
Vintage Wedding Cakes – Vintage has the meaning of old, simple, plain and related to countryside, or in a more simple word to describe; it is rustic. But that does not necessarily means vintage wedding cakes are out of trend. Vintage style shares quite a lot of similarity with retro style. The difference is, retro style is more to the funky side and is more bold and edgy with neon colors and bling-bling accessories, it has a bit of the hip hop and a lot of disco groove to it. It is safe to say that retro style is the upgraded modern version of vintage style.
Meanwhile, vintage style is more soft and feminine. It has a classy feeling to it. More flowers, more flowy chiffon with laces and ribbons with soft but still rich colors. If retro style has bubbling soda, dancing in some clubs, boot cut jeans and afro hair, vintage style is all about wavy curled bangs afternoon tea with sweet and savory finger snacks while playing with a deck of cards, talking about husbands and whatnot. Can you grasp the idea?
Simple Elegant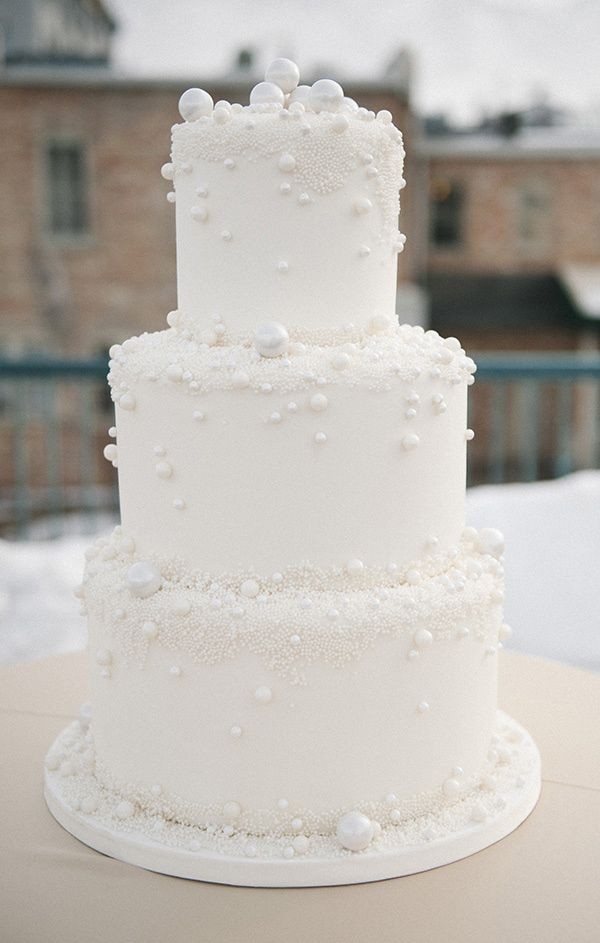 Rose Gold Elegant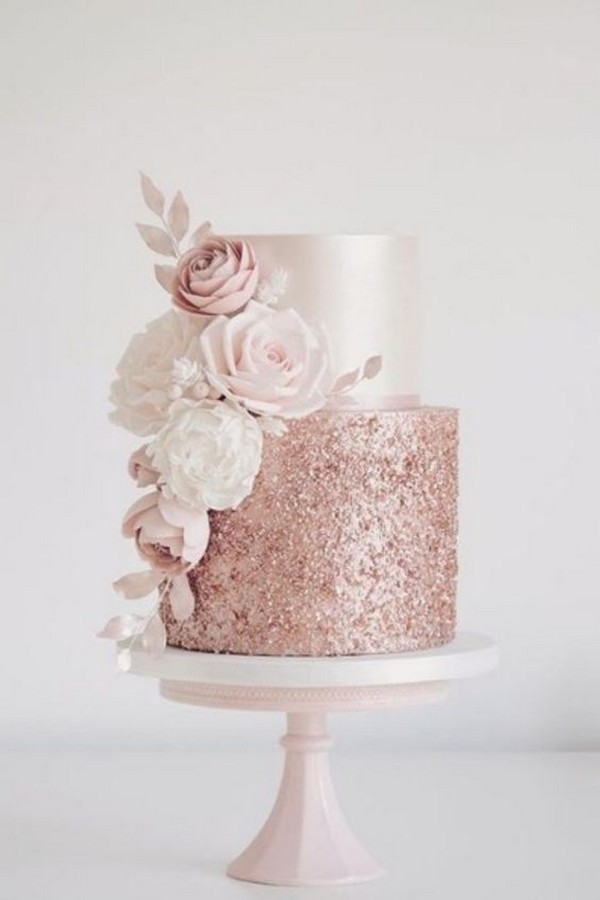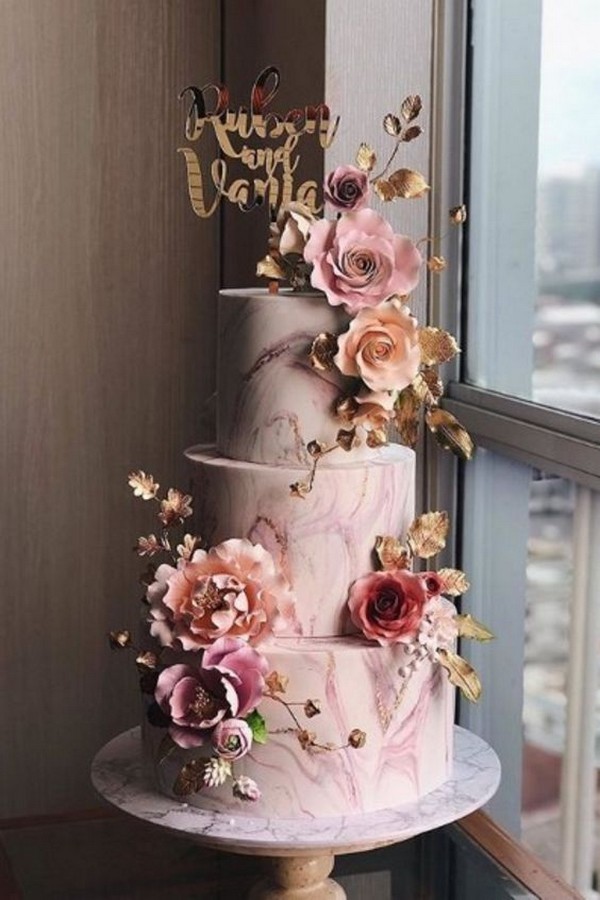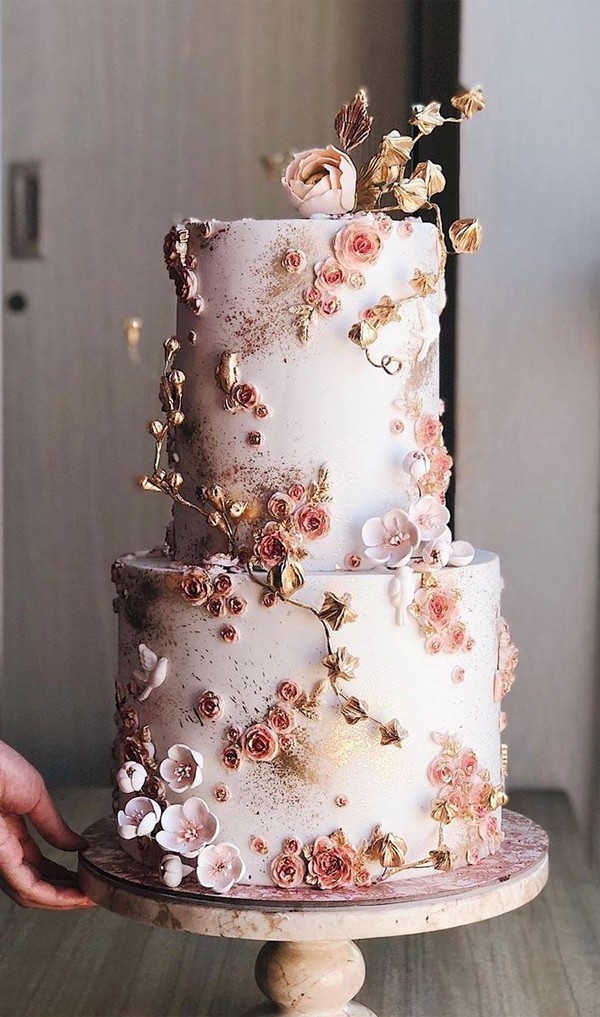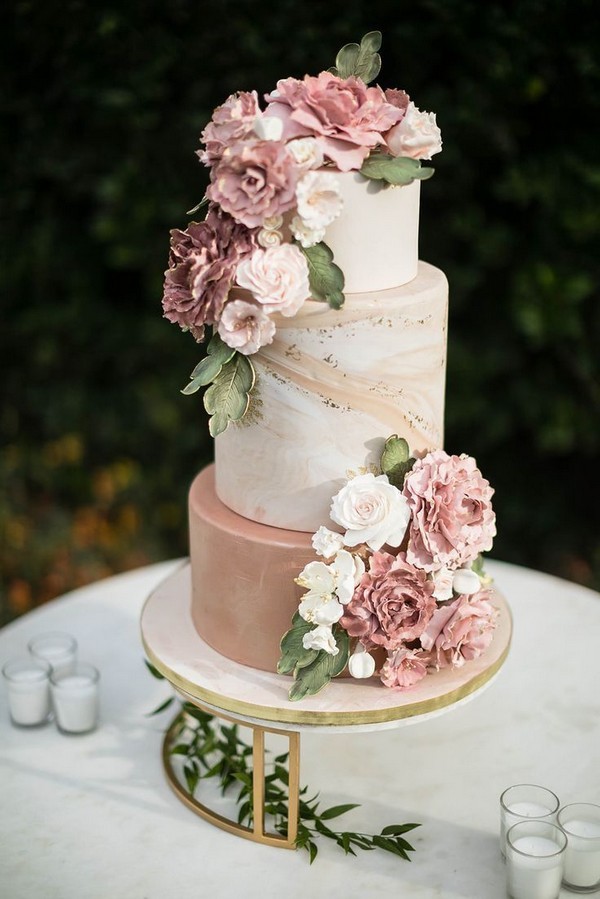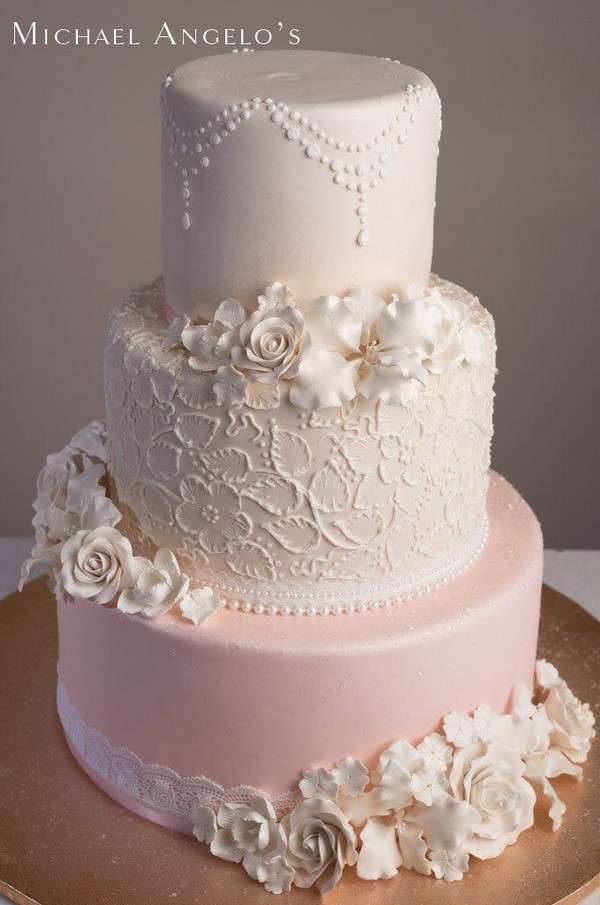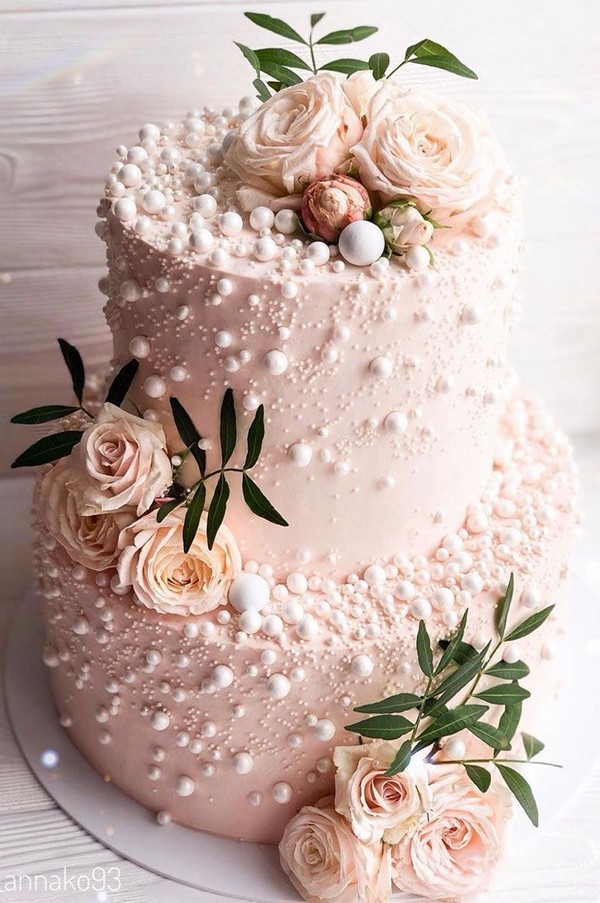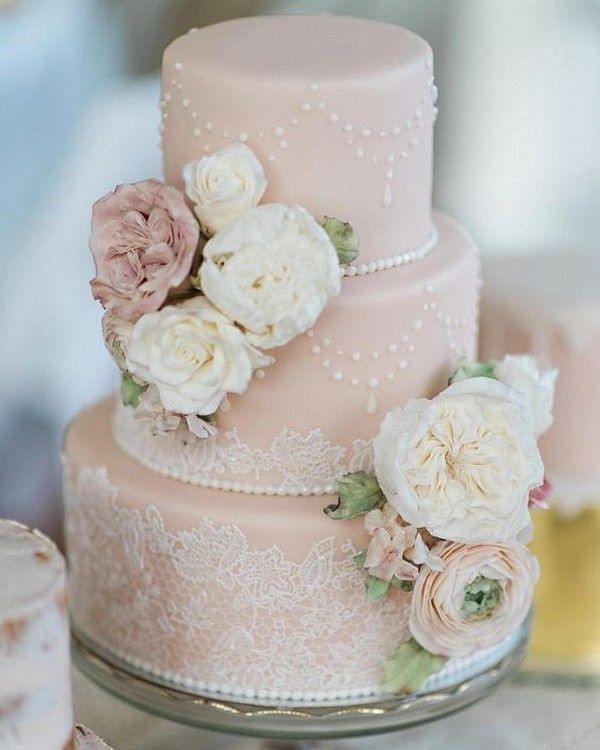 3 Tier Elegant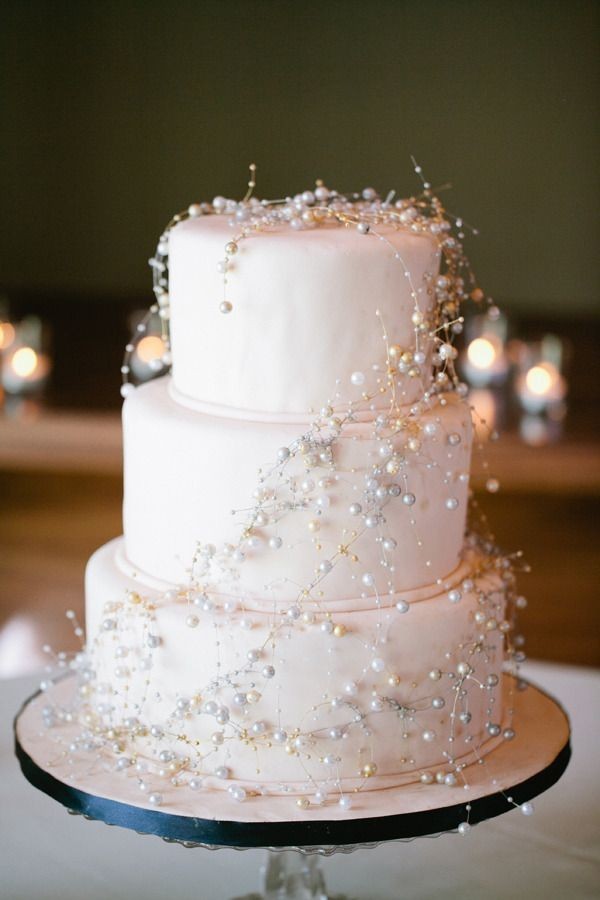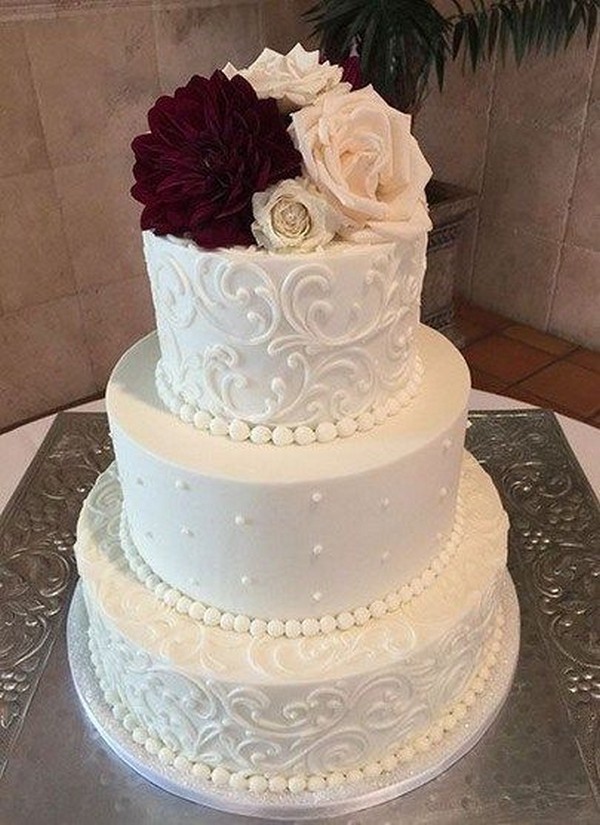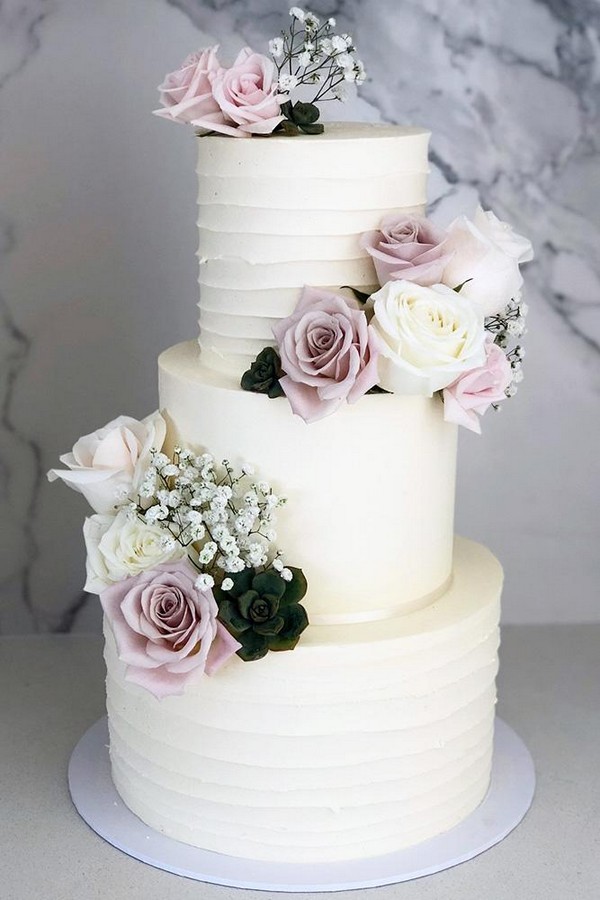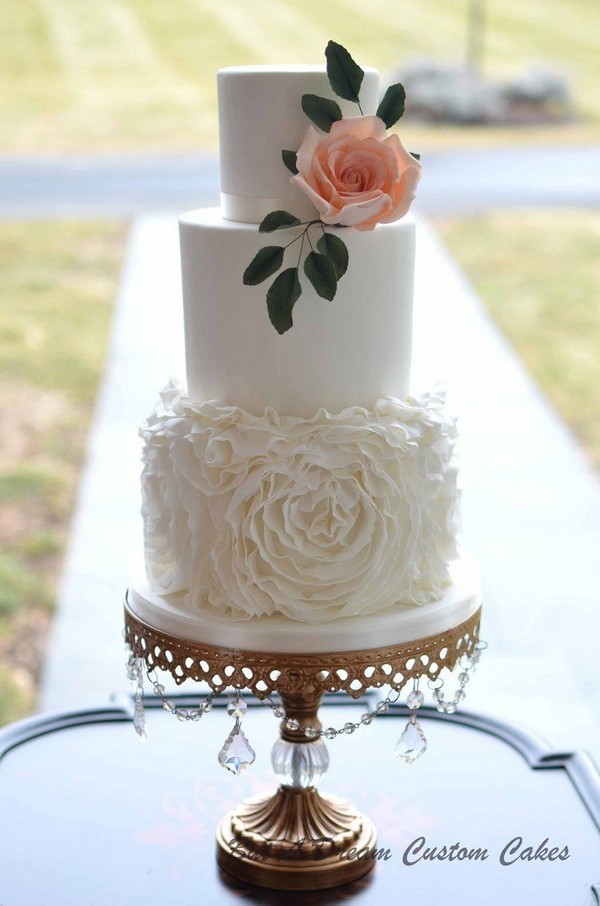 With Flowers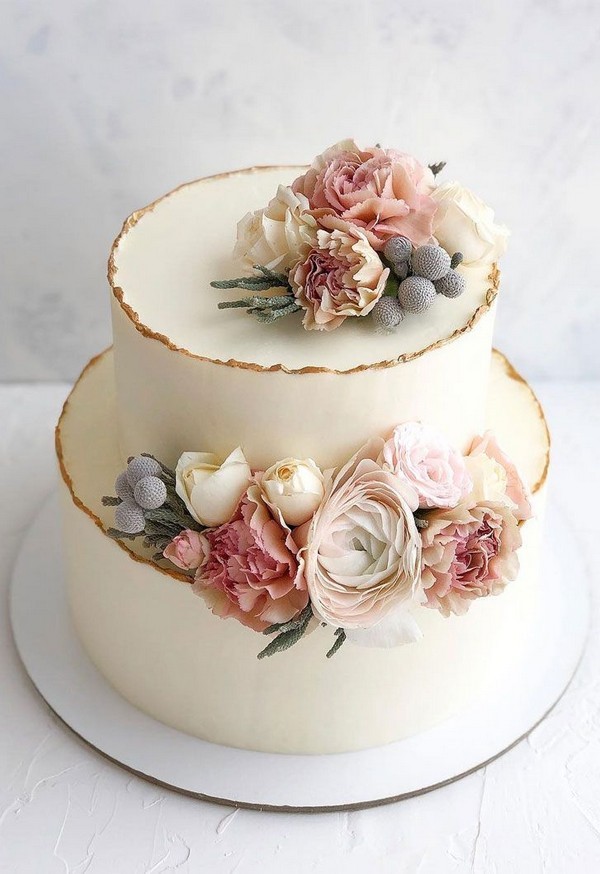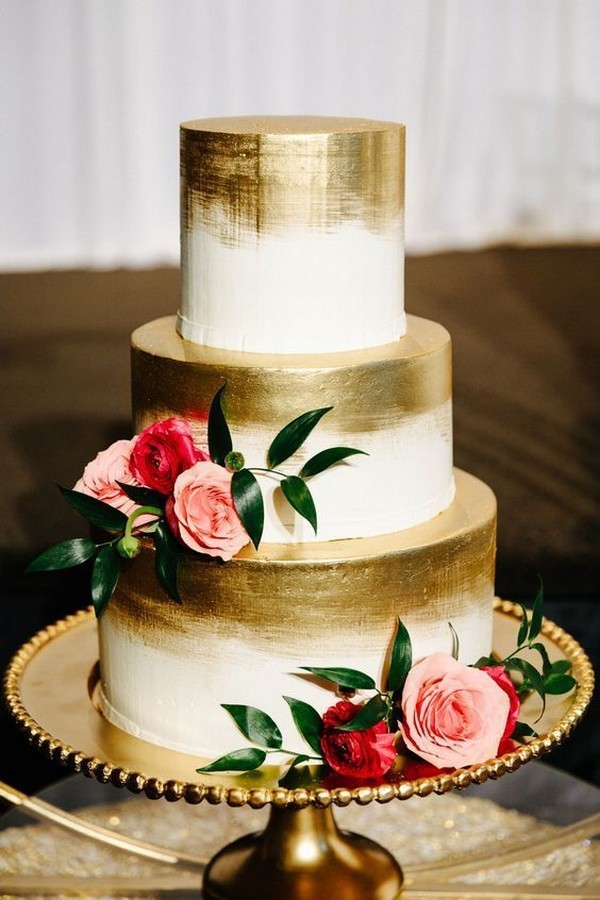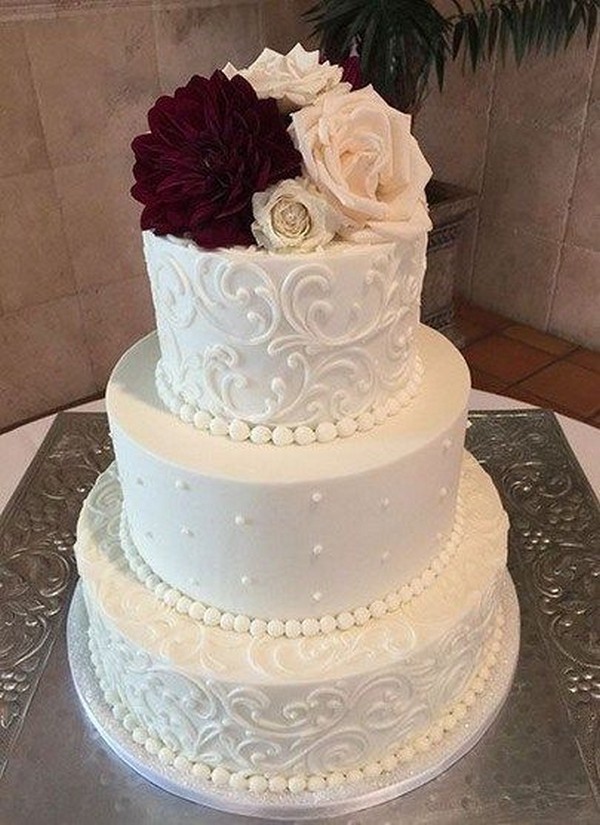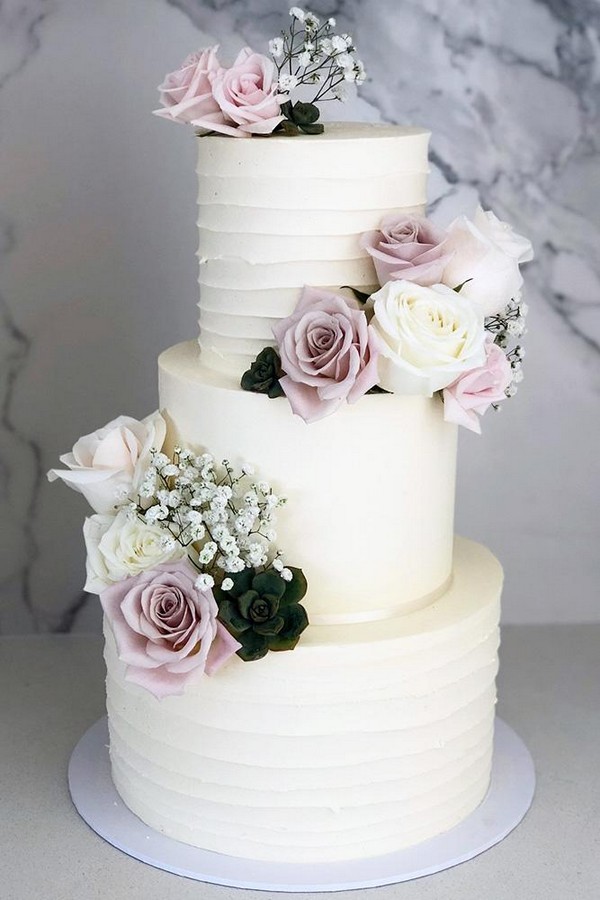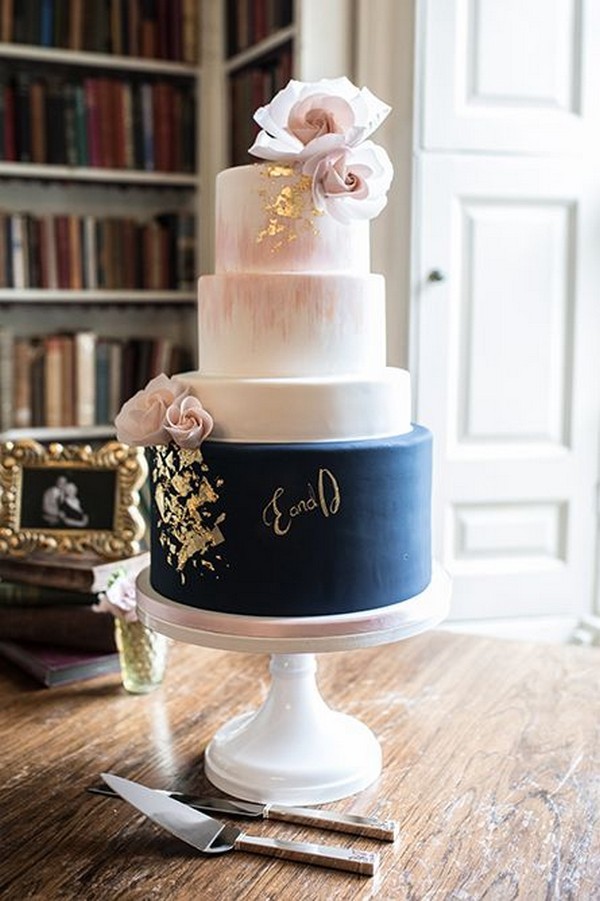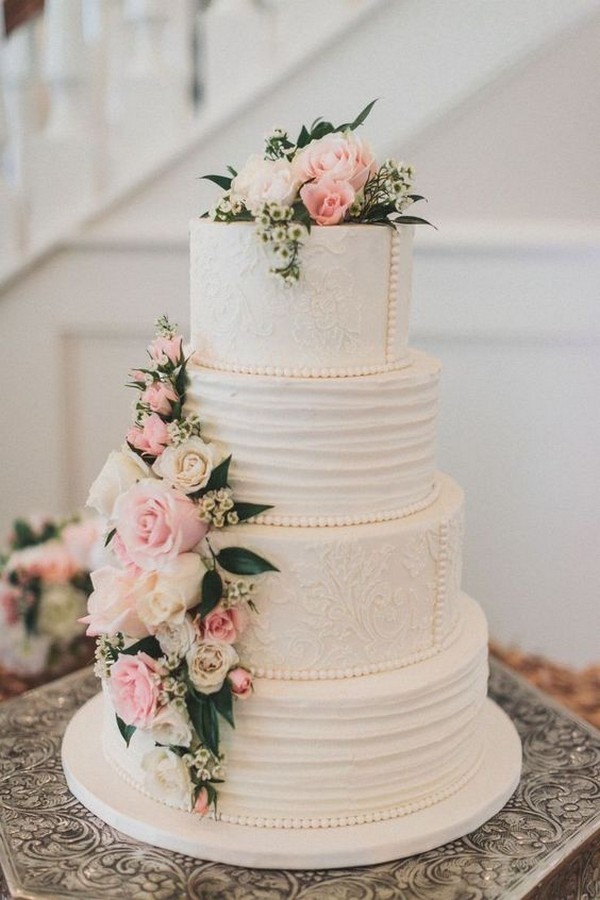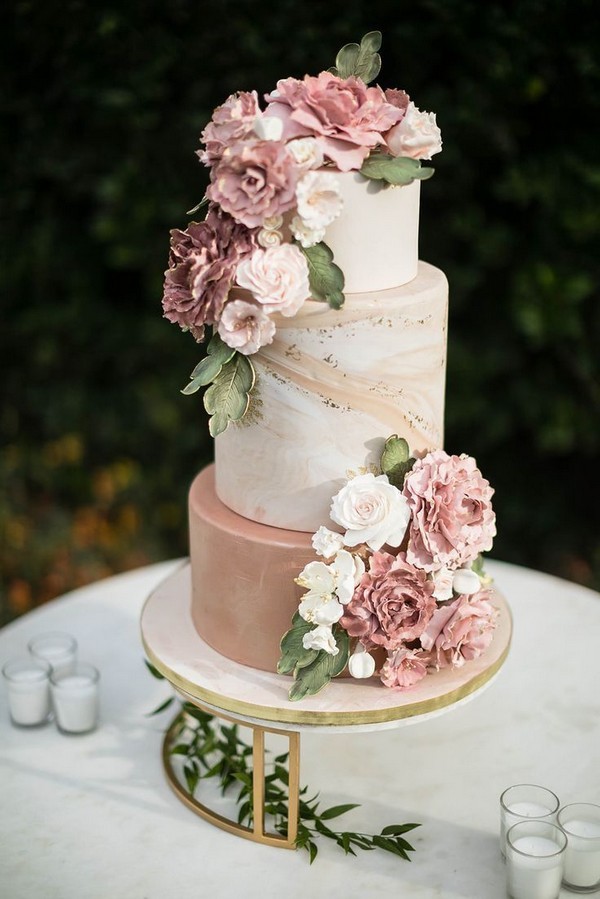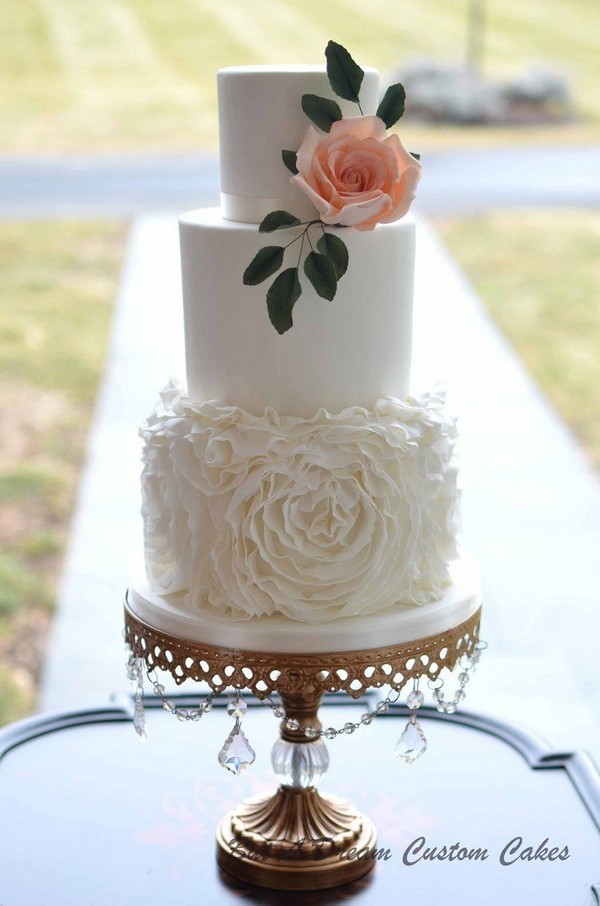 Cake Toppers & Stands