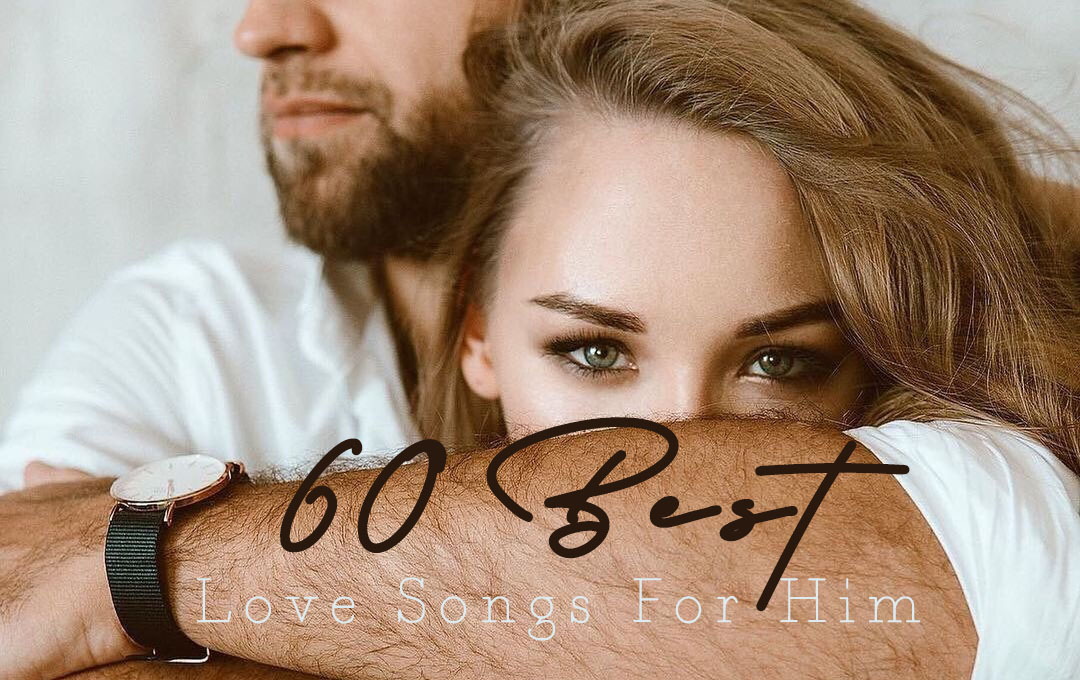 Best 60+ Love Songs For Him 2023 [with Tips]
If you are looking for love songs for him, you can try one of the following songs.
Does your boyfriend open all of your doors for you? Does he surprise you with flowers? If so, you might be looking for a way to show him your love and affection.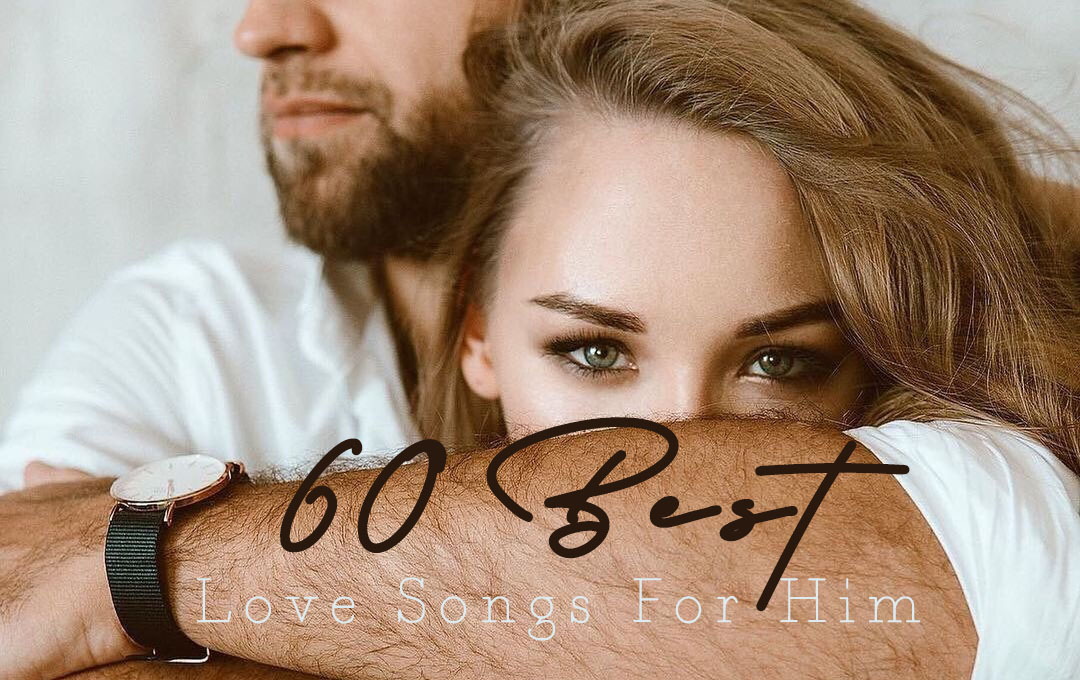 Romantic Songs For Him – Best All Times
Romantics are a unique group of music lovers and go beyond who your significant other is. Maybe you're going on a first date, you're in either a new relationship or on a break, or you're feeling lonely, or you're reminiscing about a lost love. Romantic songs for men are exactly for you to reflect upon those moments.
Miley Cyrus – When I Look At You
Parachute – Kiss Me Slowly
Jordin Sparks ft. Chris Brown – No Air
Liz Phair -Why Can't I?
Rachael Yamagata – Be Be Your Love
John Legend – All of Me
Taylor Swift – Wildest Dreams
Lana Del Rey – Young and Beautiful
Rihanna – Love on the Brain
Beyoncé – Halo
Maroon 5 – Girls Like You ft. Cardi B
Beyoncé – Die With You
Katy Perry – Chained to the Rhythm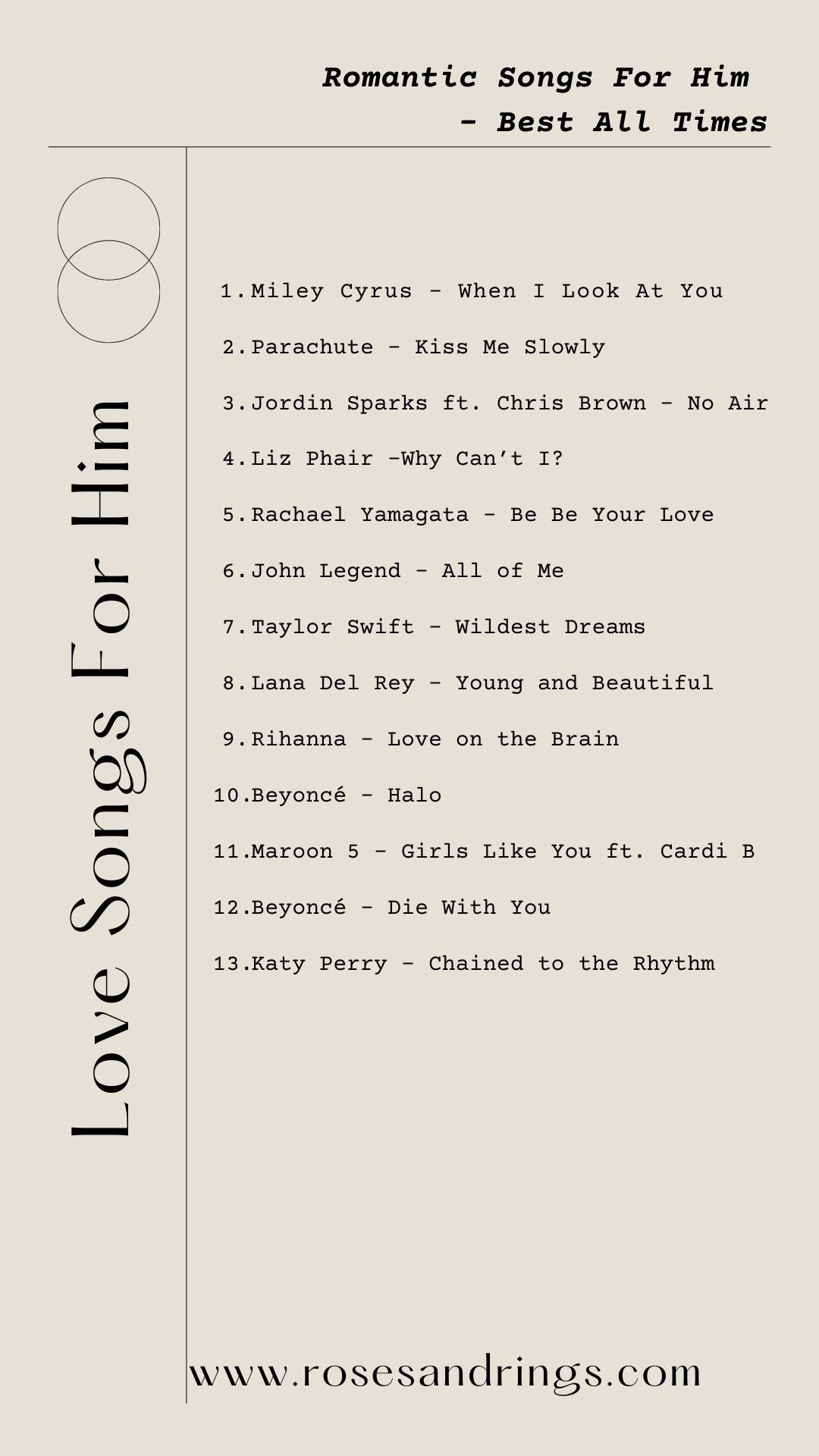 Cute Country Love Songs For Him
This list of songs for your lover features songs that are mostly lo-fi and acoustic with a country twinge, which can be perfect for a few romantic moments with your honey.
Reba McEntire – I Keep on Lovin' You
Restless Heart – I'll Still Be Loving You
Anne Murray – Could I Have This Dance
Clint Black and Lisa Hartman Black – When I Said I Do
Shania Twain – You're Still the One
Faith Hill & Tim McGraw – I Need You
Tracy Byrd – Keeper of the Stars
Lonestar – Amazed
Shania Twain – When You Kiss Me
Dolly Parton – I Will Always Love You
Carrie Underwood – Love Wins
Danielle Bradbery – Worth It
Kelsea Ballerini – I Hate Love Songs
Carrie Underwood – End Up With You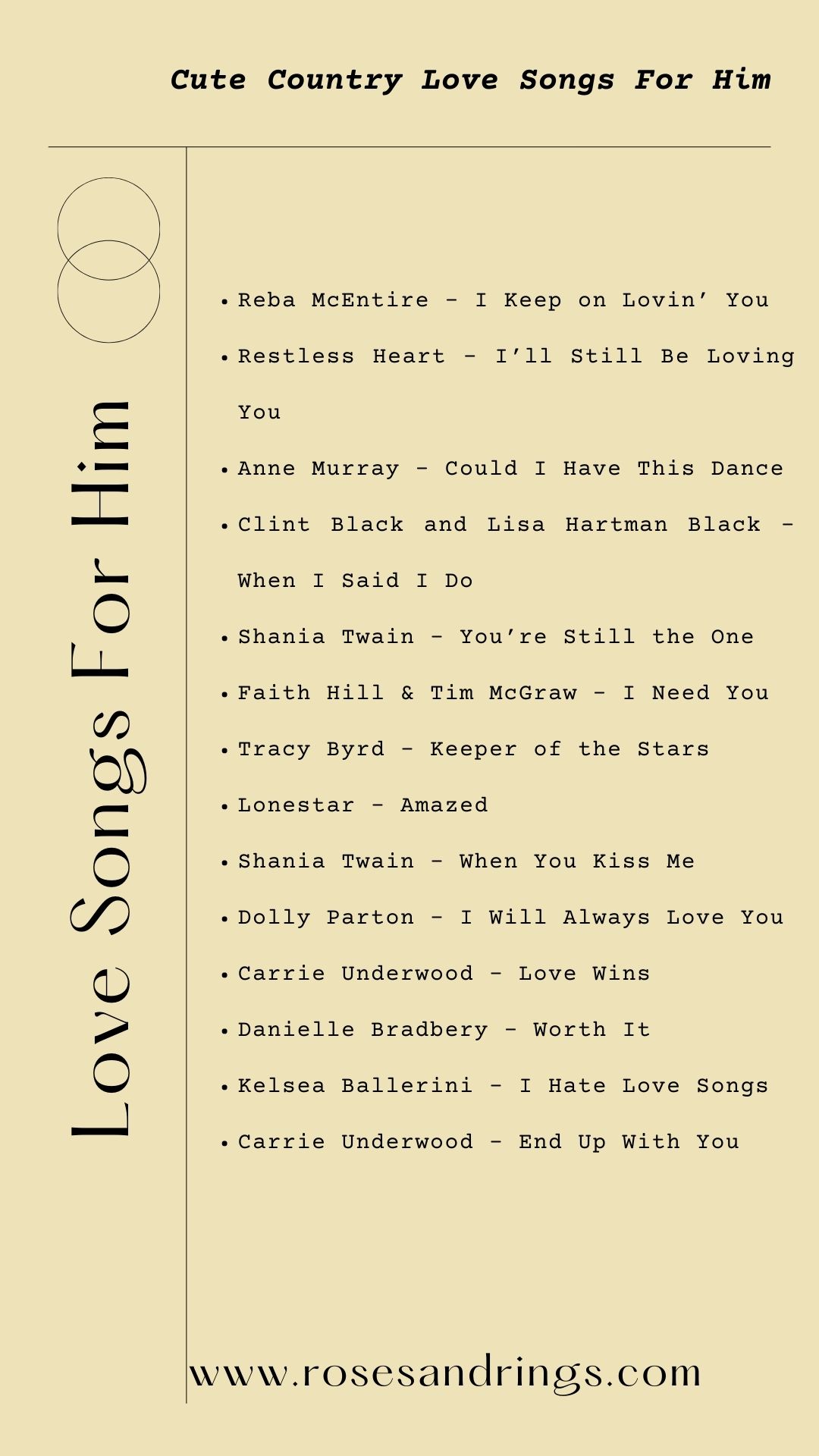 Best Modern Love Songs Of 2023
Searching for the perfect love song that your man will absolutely love? Here are a few of the best modern love songs that are guaranteed to make your sweetie's jaw drop, or even skip a heart beat.
Teyana Taylor – Gonna Love Me
G Flip – About You
Troye Sivan – My My My!
Kacey Musgraves – Butterflies
David Guetta feat Anne-Marie – Don't Leave Me Alone
Calvin Harris, Dua Lipa – One Kiss
Yo La Tengo – For You Too
Janelle Monae – Make Me Feel
Beyoncé / Jay-Z – Summer
Robyn – Missing U
Rita Ora – Let You Love Me
Rock Love Songs For Your Boyfriend
Some of the rock love songs for your boyfriend that you can sing to him are by artists like Paul McCartney, Led Zeppelin, and AC/DC. These songs are great because they remind him that no matter what happens, you will always be there for him.
Paul McCartney – Maybe I'm Amazed
Derek and the Dominos – Layla
Hedley – For The Nights I Can't Remember
Fleetwood Mac – You Make Lovin' Fun
Heart – Crazy on You
U2 – All I Want Is You
The Rolling Stones – Wild Horses
Vertical Horizon – Best I Ever Had
Led Zeppelin – Whole Lotta Love
Chicago – You're The Inspiration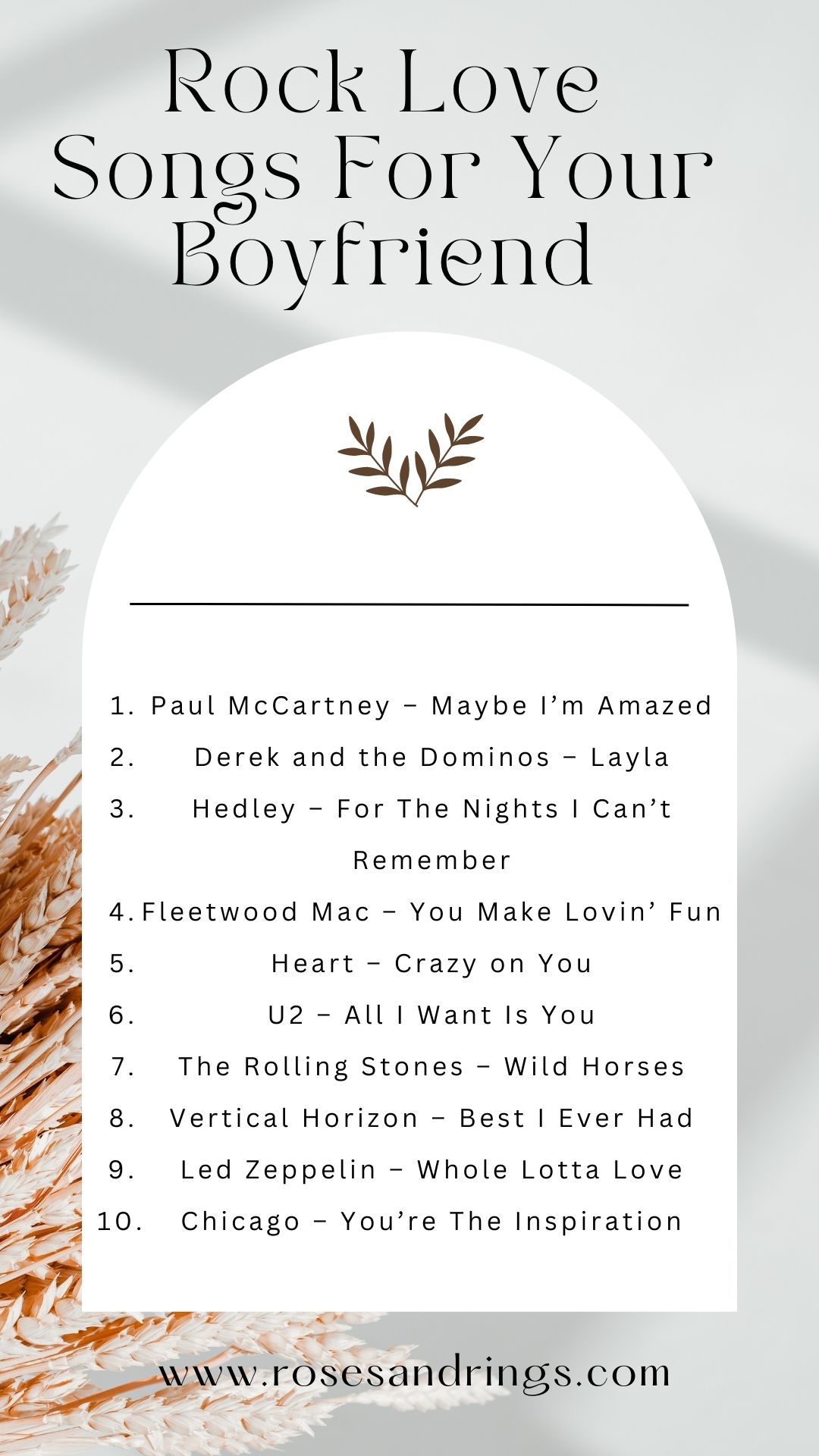 R&B Songs About Loving Your Man
R&B songs about love don't have to be romantic! They can about friendships, family ties, and stronger bonds between loved ones. That is also what makes them so perfect for the ever-emotional, unstable state of being love-sick. Songs about love are full of great memories and emotions that are sure to inspire romance and a whole world of emotions in you and your man.
Monica – Angel Of Mine
Whitney Houston – I Will Always Love You
New Edition – Can You Stand The Rain
Justin Timberlake Ft. Alicia Keys – Morning Light
Toni Braxton – My Spanish Guitar
Mariah Carey ft. Joe & 98 Degrees – Thank God I Found You
Jennifer Lopez ft. LL Cool J – All I Have
R. Kelly – If I Could Turn Back The Hands Of Time
Usher, Alicia Keys – My Boo
Tamia and Fabolous – Into You
Chanté Moore feat. Lewis Sky – One Love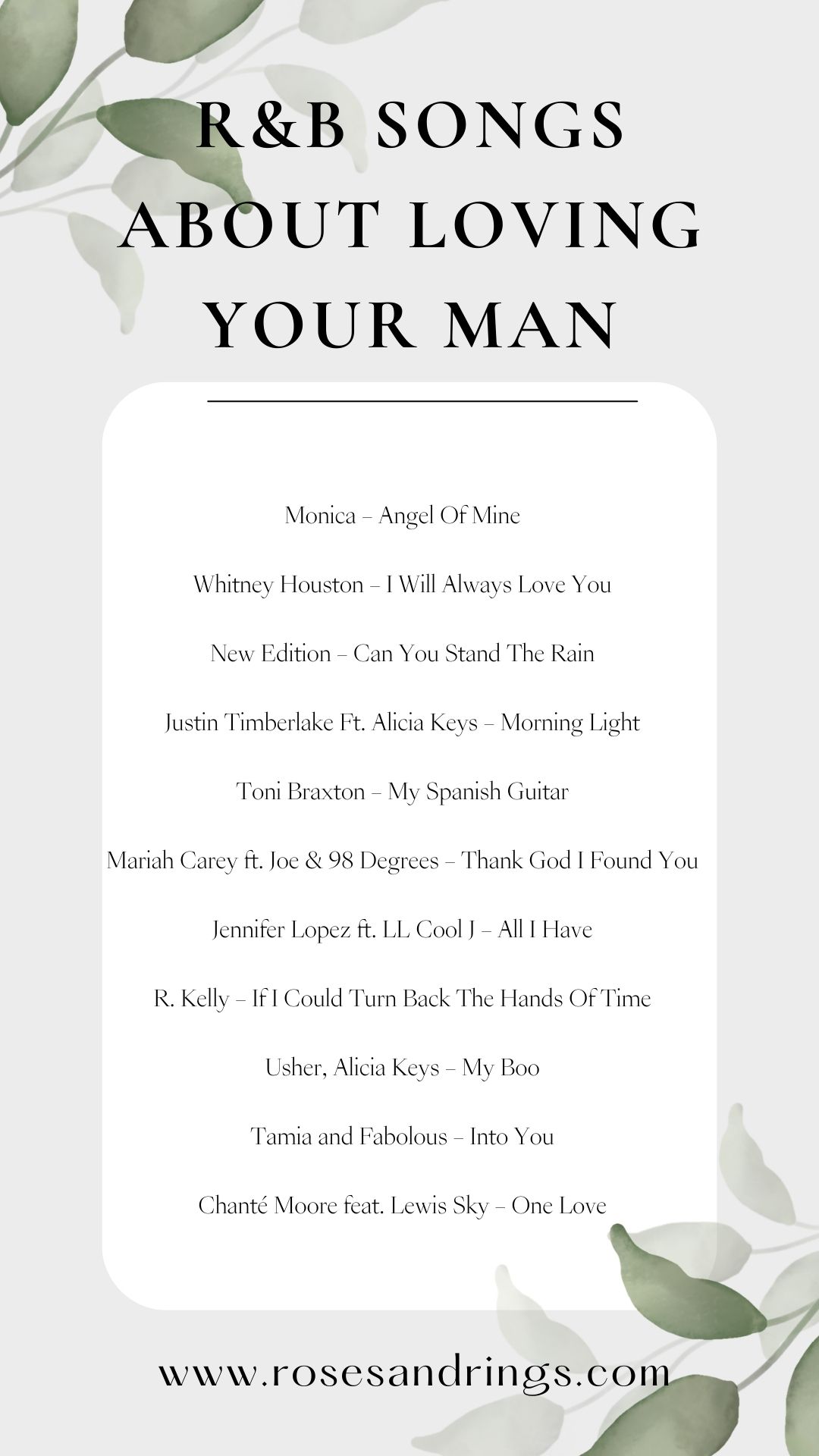 Best Songs To Dedicate To Your Boyfriend
No matter what the weather situation, every couple needs at least one song by the window, maybe more than one. Music can create a tendency for people to express their deepest feelings to others. Songs can help relieve stress, boost your mood, and take your mind off one's troubles. Here are some of the best love songs for him with a heavy dose of intimacy and heartfelt stories that'll melt your heart.
Sixpence None The Richer – Kiss Me
Sade – No Ordinary Love
Reba McEntire – I Keep On Lovin' You
Beyonce – Countdown
Dido – Thank You
Pop Love Songs For Him
Adele – Make You Feel My Love
Calvin Harris & Disciples – How Deep Is Your Love
Zayn – Pillowtalk
John Legend – All of Me
Katy Perry – Unconditionally
Cute Songs To Sing To Your Boyfriend
Songs are a major part of romantic relationships and add to the feeling of attraction and romantic love. Music is also a form of expression and communication between partners and helps bring out complex emotions and feelings. Therefore, it is worthwhile to invest in a few love songs that will definitely be dear to your partner's heart. Here are some songs that your boyfriend will surely love to hear at some point in the relationship.
Celine Dion – My Heart Will Go on
Adele – Love Song
Zara Larsson and MNEK – Never Forget You
Shania Twain – From This Moment
Lana Del Rey – Young and Beautiful
Love Songs From Wife To Husband
These are songs about love songs from a wife to a husband. As you sit down to write these songs for him, you'll want to think of the different moments of romance throughout your relationship. This list includes songs that convey love, heartbreak, proposals, lust, and everything in between.
Carole King – Will You Love Me Tomorrow
Paramore – The Only Exception
Modern English – I Melt With You
Taylor Swift – Mine
Donna Lewis – I Love You Always Forever
How To Select A Playlist Of Cute Songs For Him
Find something simple. Guys are not complicated beings, and most of the time, are happy with something simple. When looking for great songs for a boyfriend, consider something easy that pulls just the right strings, and hits the right spots.
Know what he likes. Take your time to pay attention to what he likes. When looking for fun love songs for him, it would be of no use to get him songs he won't enjoy. So, look for charming songs from his favorite band, genre, and perhaps even era of music.
Put some extra thought into it. Consider the type of feelings you want to evoke, and when he is most likely to listen to the music. This is the type of information that can help you with your choice of the best romantic songs for him.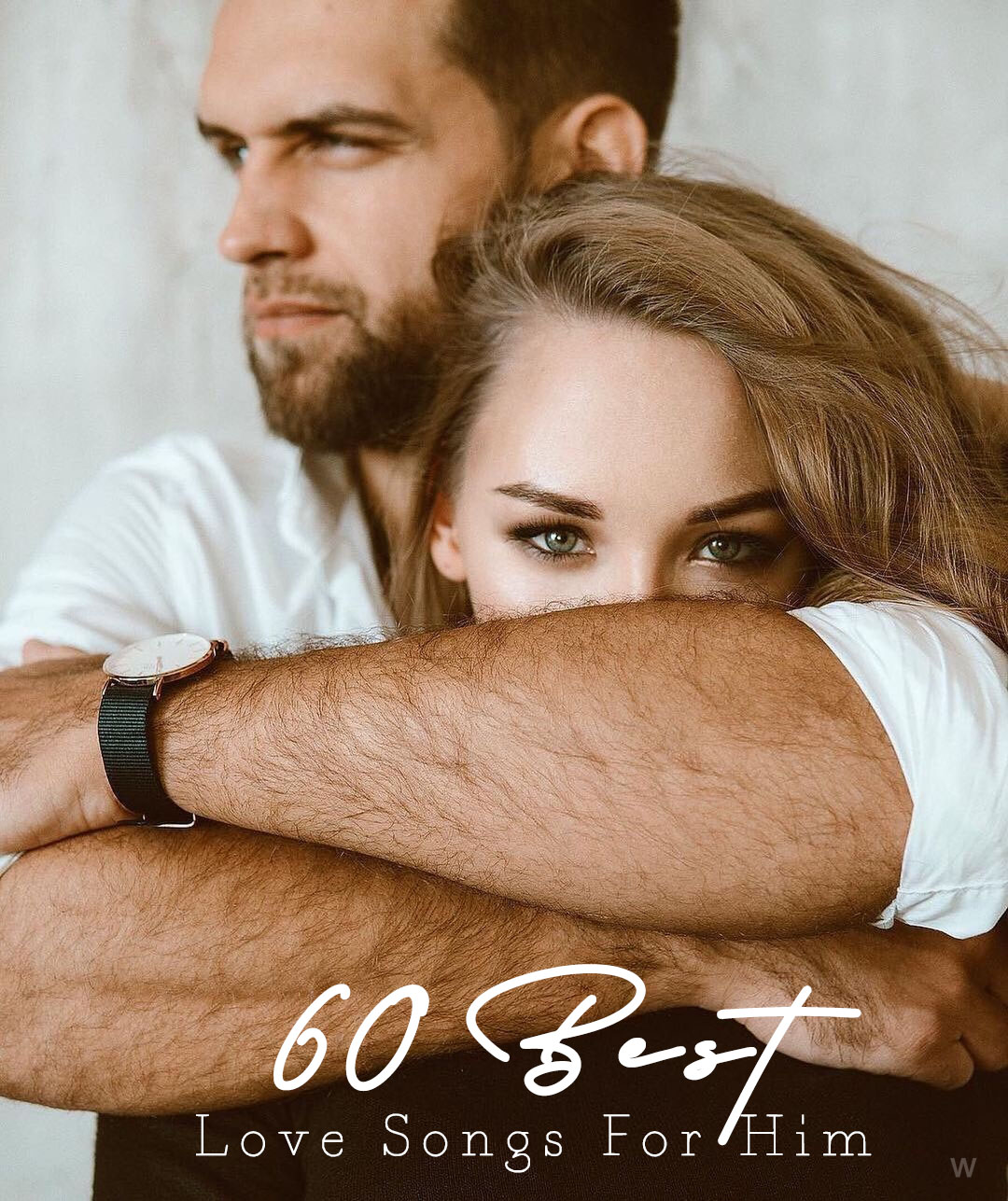 Gifts for Him