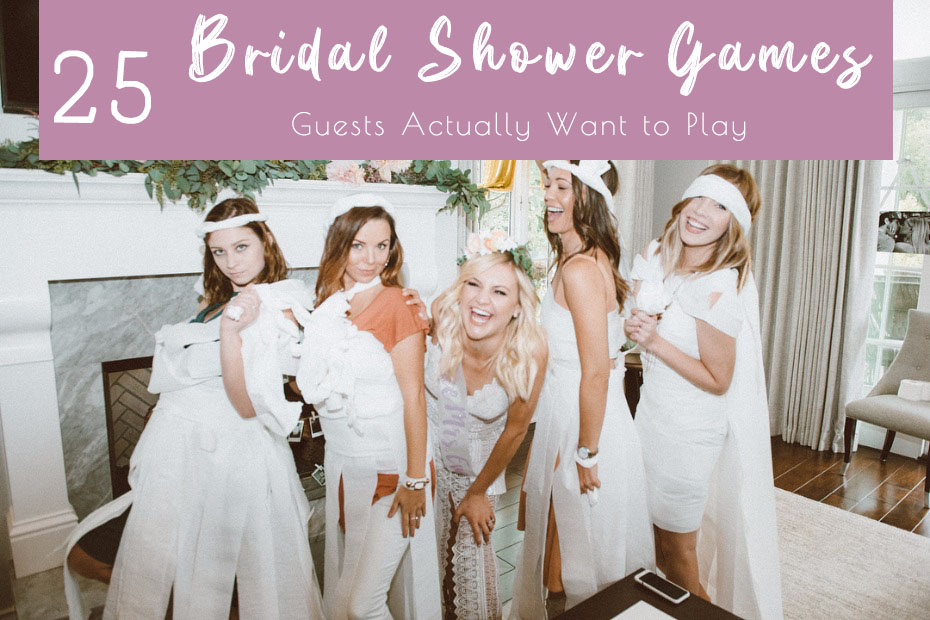 25 Bridal Shower Games Guests Actually Want to Play 2023
Smoke Bombs
If you're in search of bridal shower game ideas, look no further! We have a variety of options to choose from, including classic games and unique new twists that are sure to be a hit with everyone. While games aren't strictly necessary for a bridal shower, they are a tradition for a reason – they bring guests together, celebrate the couple, and ensure a fun time for all ages. The games listed below are sure to be enjoyed by every generation in attendance.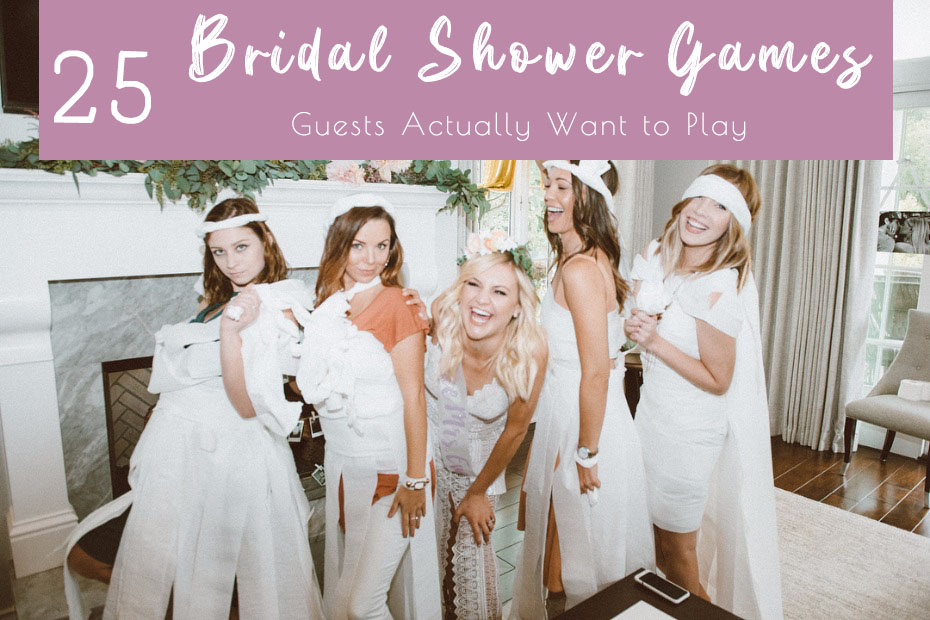 Doubles Jenga Wedding Shower Game
This game is a fun twist on the classic game of Jenga. Each block has a question or task related to the couple or wedding on it. Players take turns pulling blocks and completing the task or answering the question. If they successfully complete it, they can place the block back on the tower. If they fail, they must add it to the top of the tower. The game continues until the tower collapses.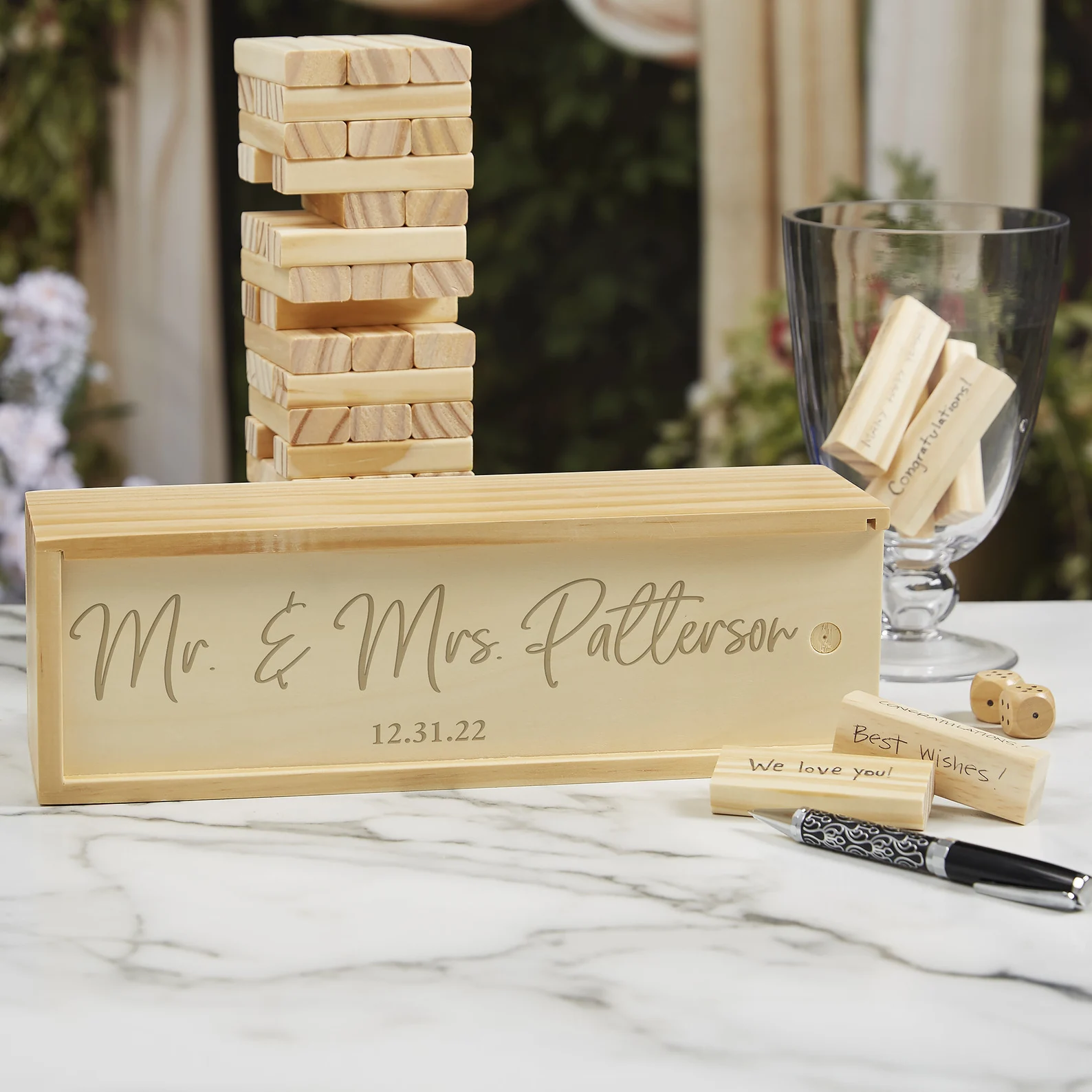 Wedding Ring Toss
This game is a simple and fun way to get guests involved. Guests take turns trying to toss rings onto various targets, such as bottles or a bridal veil. Whoever gets the most rings on the target wins a prize.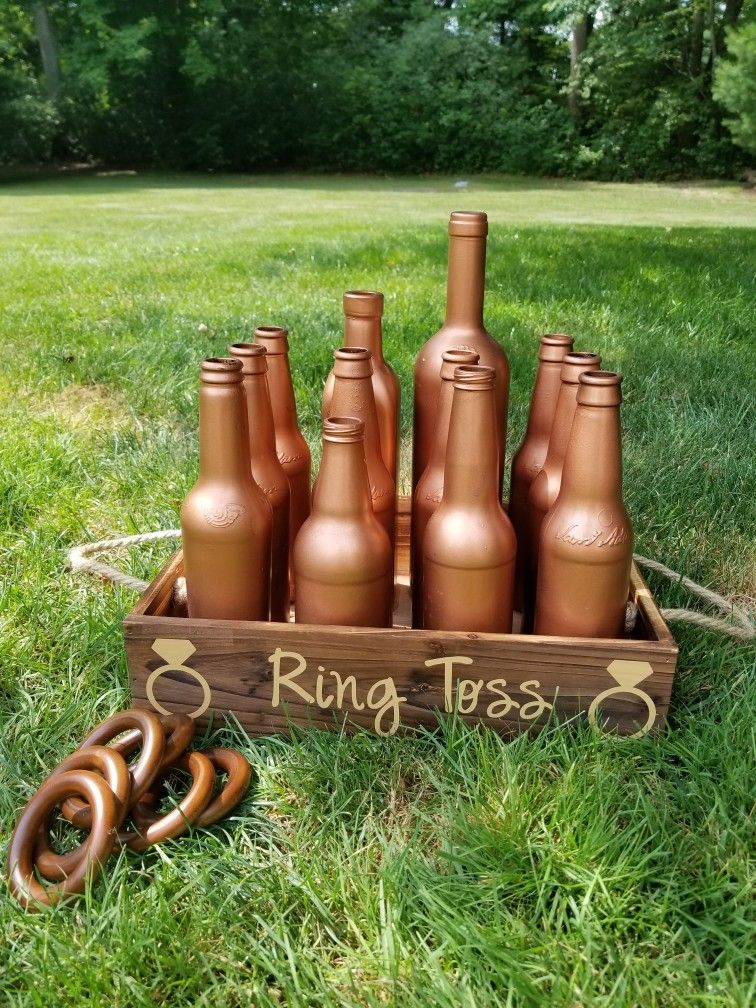 Ball and Chain Game
This game is a playful way to represent the idea of marriage. Guests take turns trying to walk across a designated area while holding a ball and chain. Whoever makes it across the farthest wins a prize.
Bride and Groom Trivia
This game is a fun way to test guests' knowledge of the couple. Guests are divided into teams and asked questions about the couple's relationship, such as how they met or where they went on their first date. The team with the most correct answers wins a prize.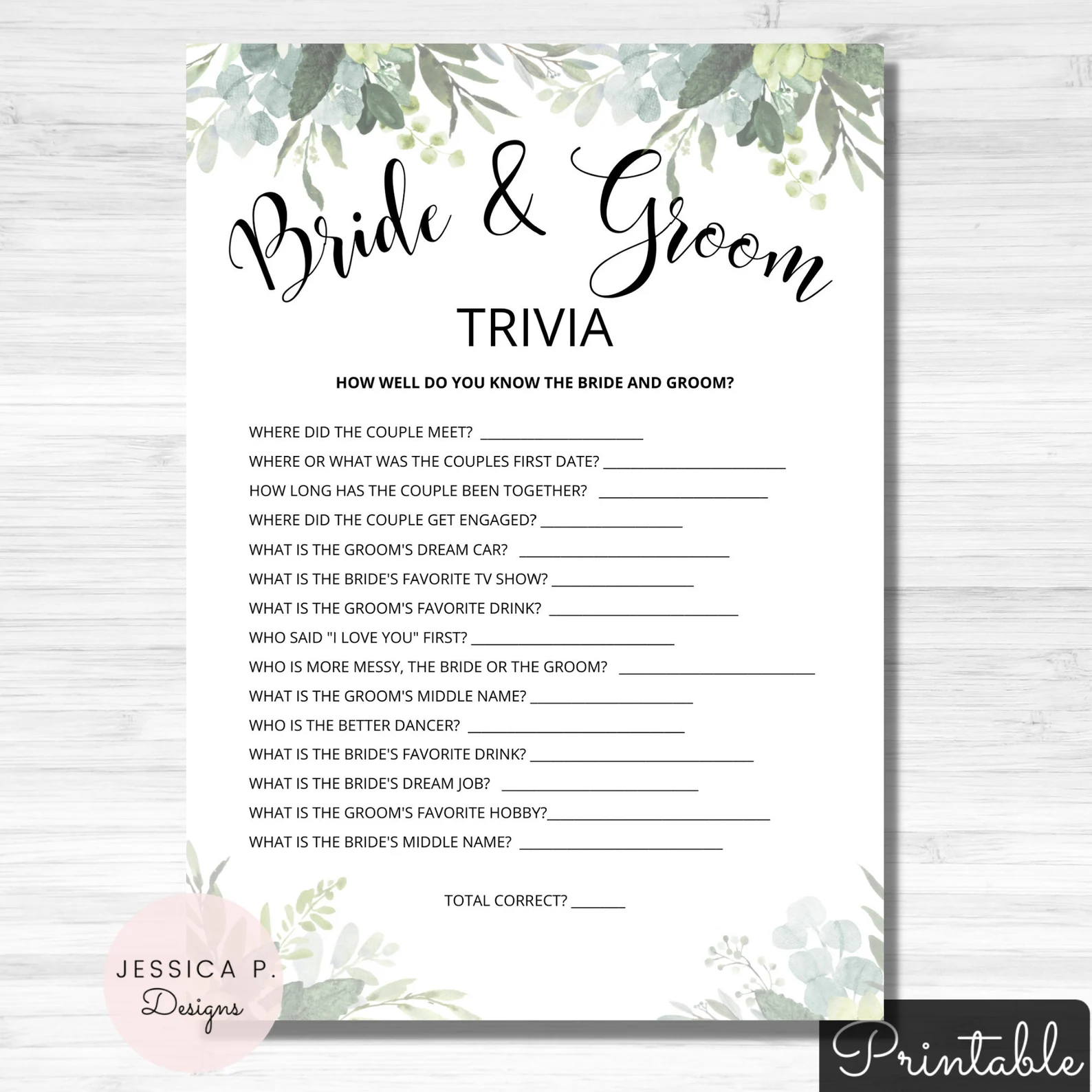 Married or Not Married
This game is a guessing game where guests have to guess if certain celebrities are married or not. The guest who gets the most correct answers wins a prize.
Favorite Dates Activity
For this unique shower activity, have each guest write their favorite ideas for fun dates on wood blocks and place them in a pretty jar decorated with tag. Give the jar to the bride and groom at the end of the shower as a sweet gift. When the happy couple needs an idea for a date, they can randomly choose a new adventure.
Wedding Catch Phrase
This game is a fun way for guests to get to know wedding-related terms. Guests are given a list of wedding-related phrases and have to guess what they mean. The guest who gets the most correct answers wins a prize.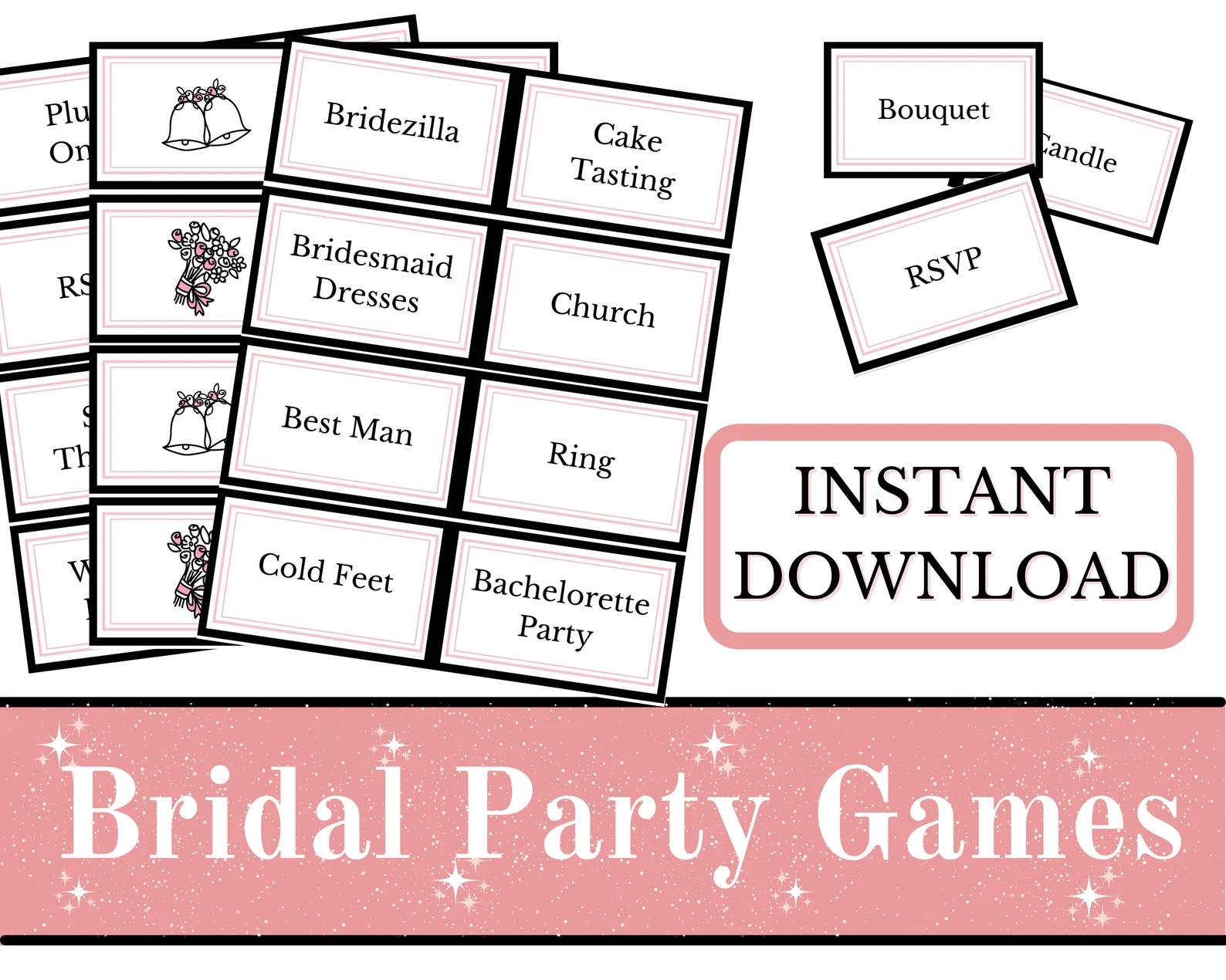 My Favorite Memory of Us
For a trip down memory lane, have each bridal shower guest fill out one of the printable memory cards with a favorite memory with the bride. Have the bride read each memory one by one out loud to see if she can guess who wrote the memory. While there isn't an actual winner in this game, everyone will enjoy hearing these special stories.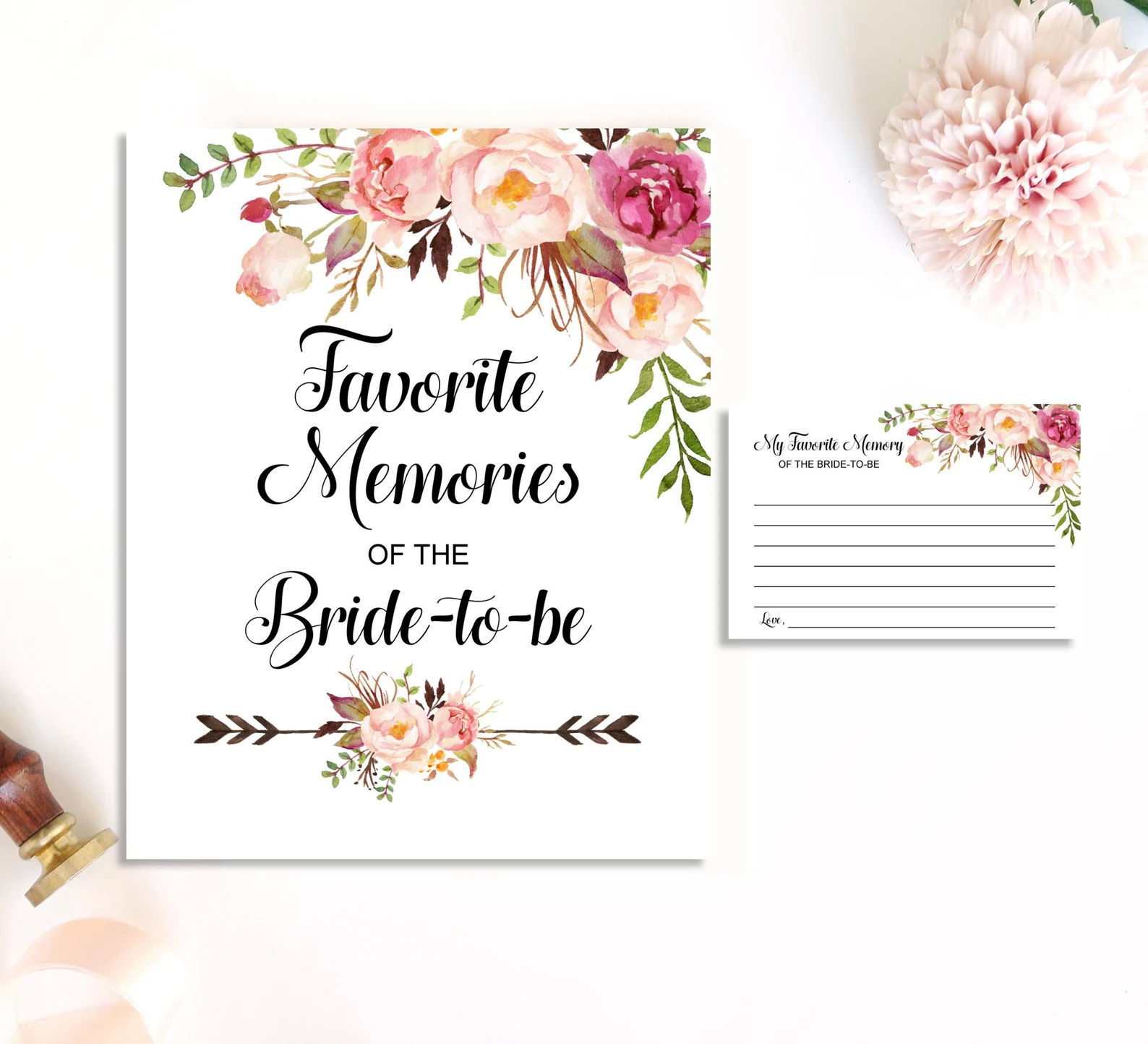 What's in the Bag Memory Game
This game is a fun way to test guests' memory. Guests are shown a selection of items and then have to remember as many of them as they can. The guest who remembers the most items wins a prize.
Wedding Drawing Game
This game is a fun way to get guests involved in the creative process. Guests take turns drawing different aspects of the couple's wedding, such as the dress or the cake. The best drawing wins a prize.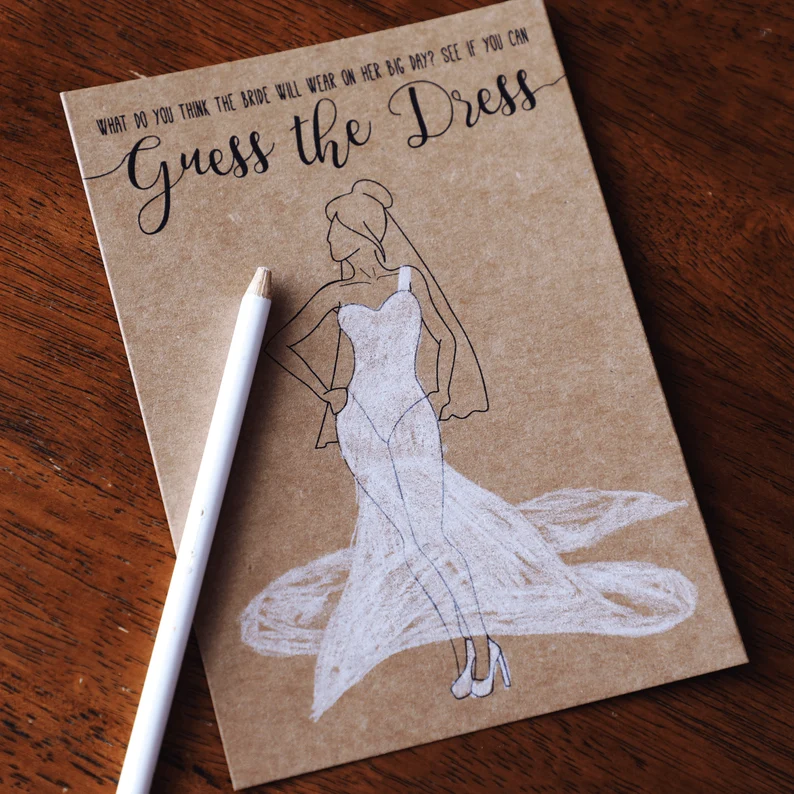 He Said/She Said
Have the host of the shower interview the bride and groom in advance. Ask the happy couple to answer a series of questions to help generate the quotes for the list. Once your document is created, print a copy for each guest. Set up a station for guests to fill in their guesses of who said what. At the end of the shower, tally up the answers and see who has the highest amount of correct answers.
Someone involved with throwing the shower should sit down with the bride and groom a week or 2 before the party and record their responses to the questions/statements that you choose (many samples and ideas can be found below). This can be done via email if needed, but it is so much better when you record the couple together as they give their answers.
As the couple gives their responses, you make an answer key. If they agree, you choose either the bride or groom. If they disagree on who said/did what, you mark the answer as both.
At the party, you will pass out cards with the questions that the couple responded to (in order) and a pencil or pen for each.
You will read each statement to the guests.
They will circle either the bride, the groom, or both.
Once all questions/statements have been read, you will start with #1 and read the questions and then give the correct answer.
Guest will give themselves 1 point for each correct answer.
Each person adds up their points. The person with the most points wins the chosen prize (you can also have 2nd and 3rd prizes as well)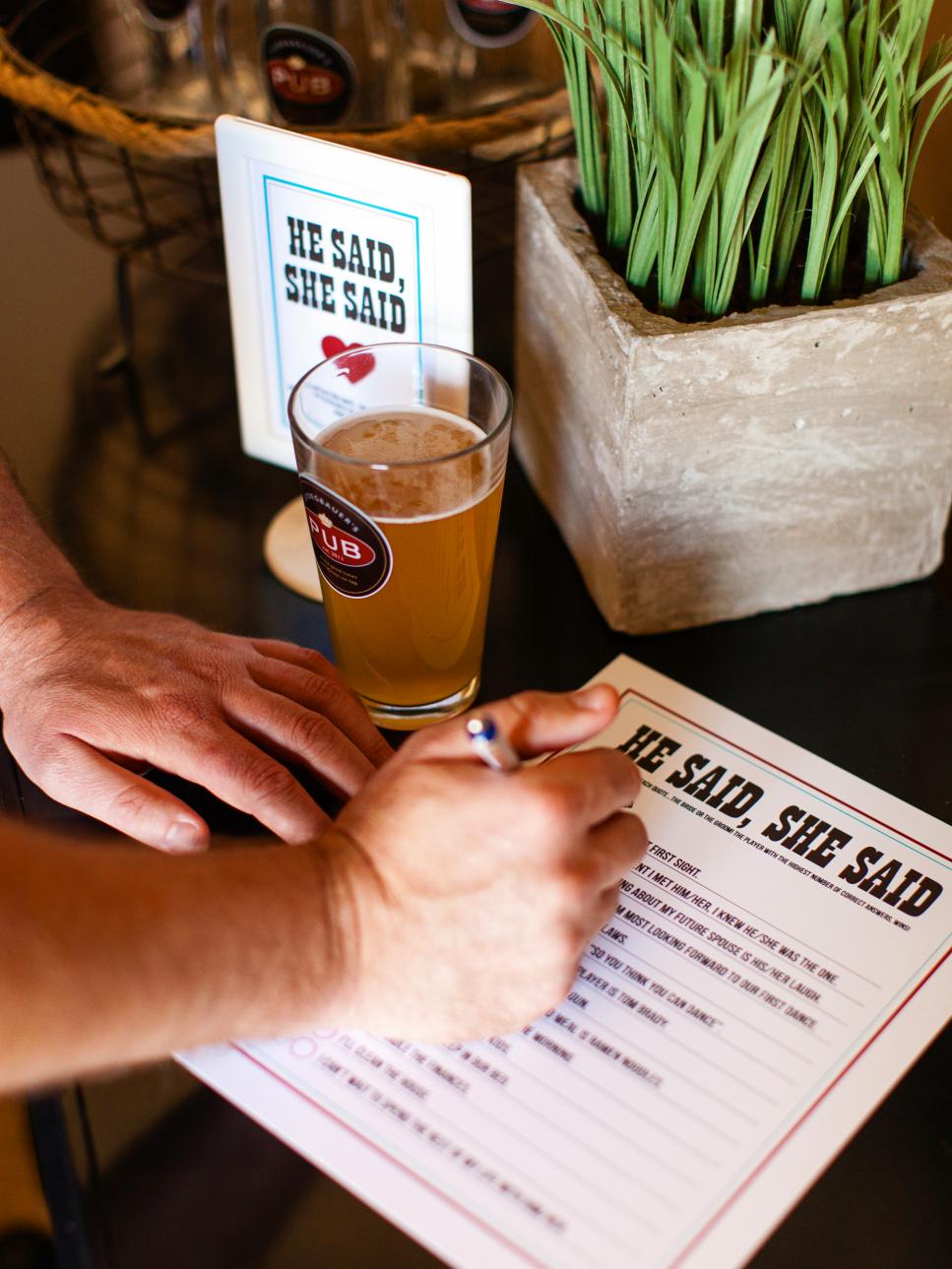 Candy in a Jar Guessing Game
This game is a fun way to test guests' estimating skills. Guests take turns guessing how many cand are in a jar, and the guest who gets closest to the correct number wins a prize.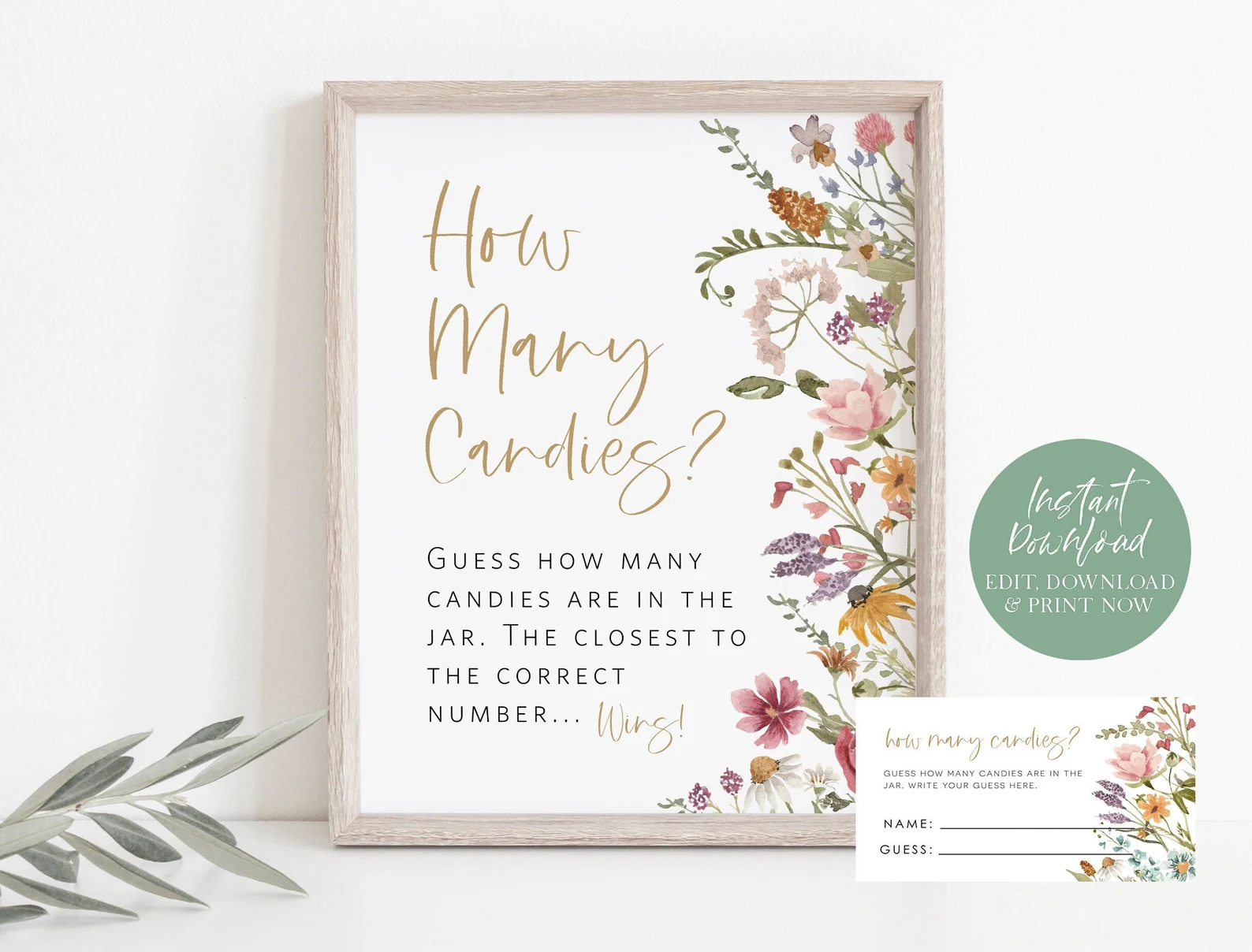 With This Ring
"The Ring Steal" is a fun and interactive game for a bridal shower that is similar to the clothespin game often played at baby showers. When guests arrive, they will be given a novelty ring to wear. The goal of the game is to avoid saying the word "bride" or else other guests may steal their ring(s). If a guest hears someone say "bride," they can take their ring(s). At the end of the shower, the guest with the most rings wins a prize.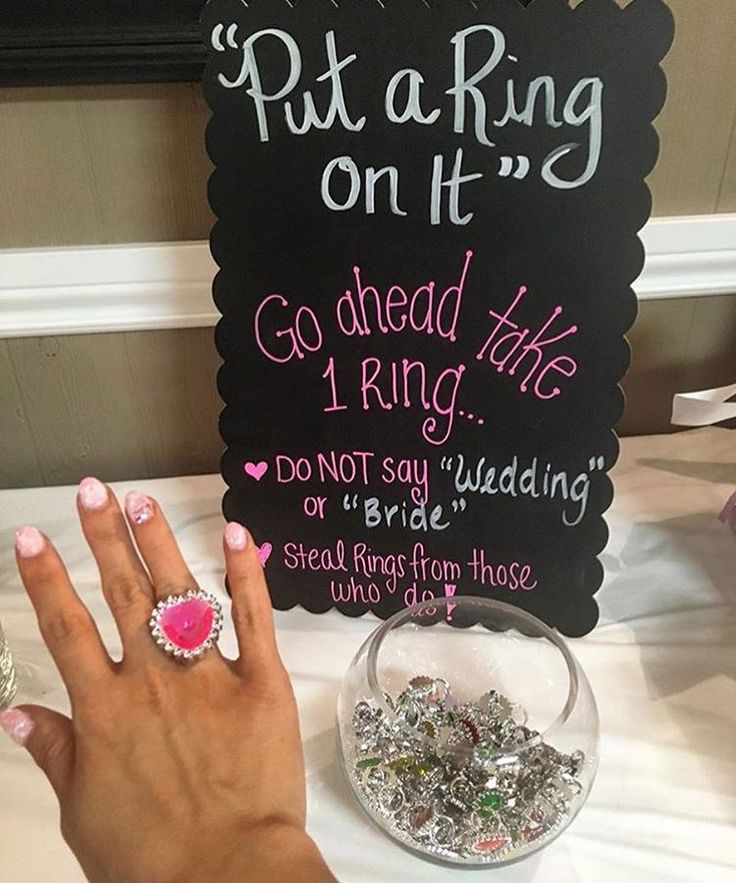 Toilet Paper Wedding Dress
"Couture Tissue Paper Gowns" is a fun and creative twist on a classic bridal shower game. Guests will be challenged to design a couture wedding gown using tissue paper within 10-20 minutes. The twist is that the gowns should be designed as if they would be featured on the cover of Vogue. After the time is up, the bride will select her favorite gown from the designs presented. This game is sure to bring out the creativity and imagination of the guests while adding a little friendly competition.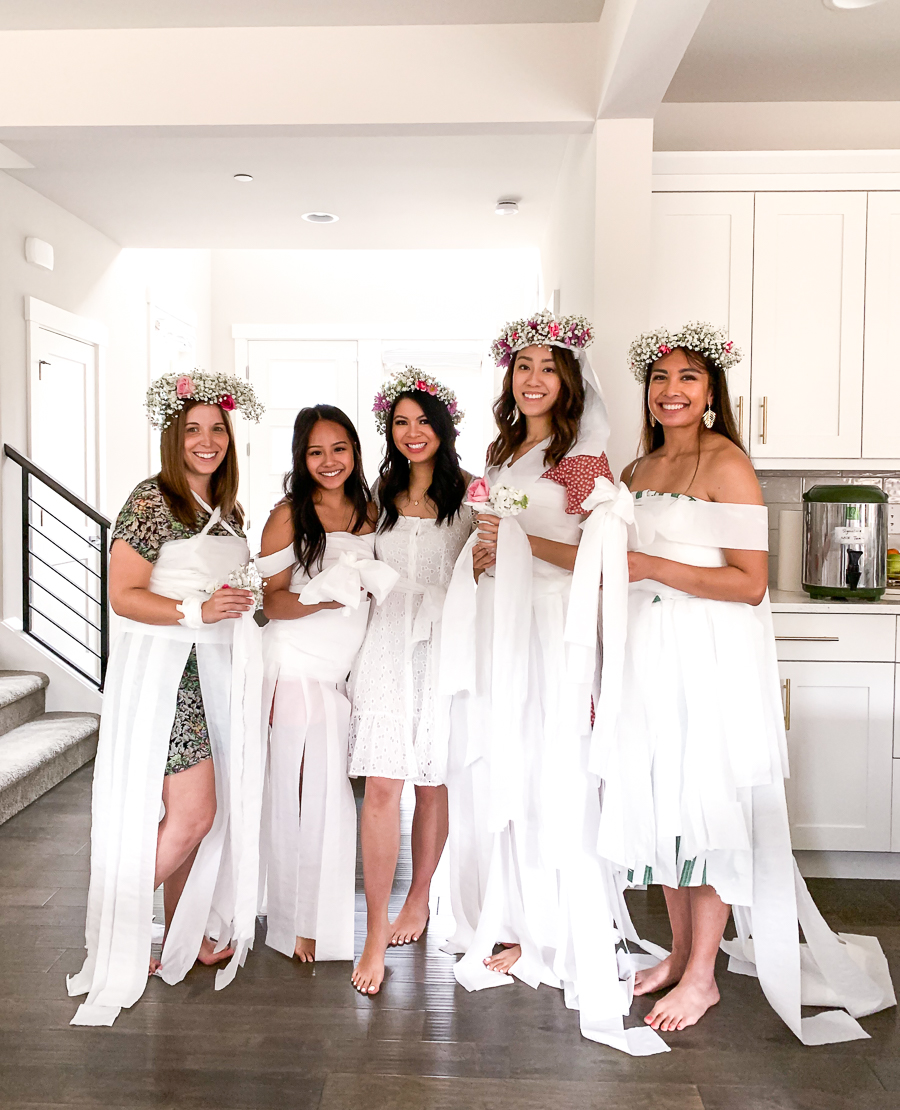 Guess The Dress
"Sketch the Dress" is a fun and entertaining game that will keep guests guessing and thinking creatively. The game is all about having guests sketch out what they think the bride's wedding dress will look like, based on their own imagination. The person whose sketch most closely resembles the actual wedding dress wins the game. This game adds a touch of excitement to the shower and allows guests to showcase their artistic skills.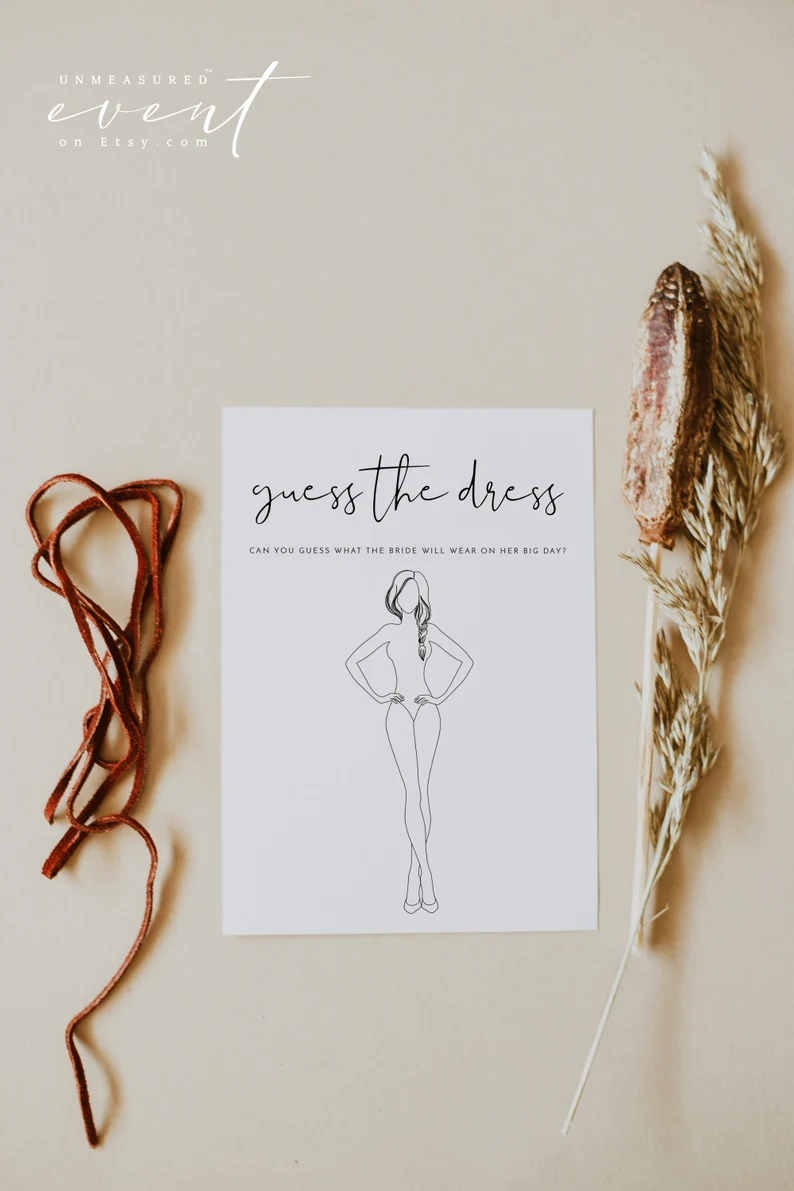 Scratch And Win
"Wedding Scratch-Offs" is a simple and easy bridal shower game that adds a touch of excitement and anticipation. Provide guests with wedding-themed scratch cards, and they can play a classic scratch-to-win game. The cards can have different prizes such as discounts on bridal lingerie, or a spa day for the bride. This game is a great way to keep guests entertained and add a touch of fun to the shower.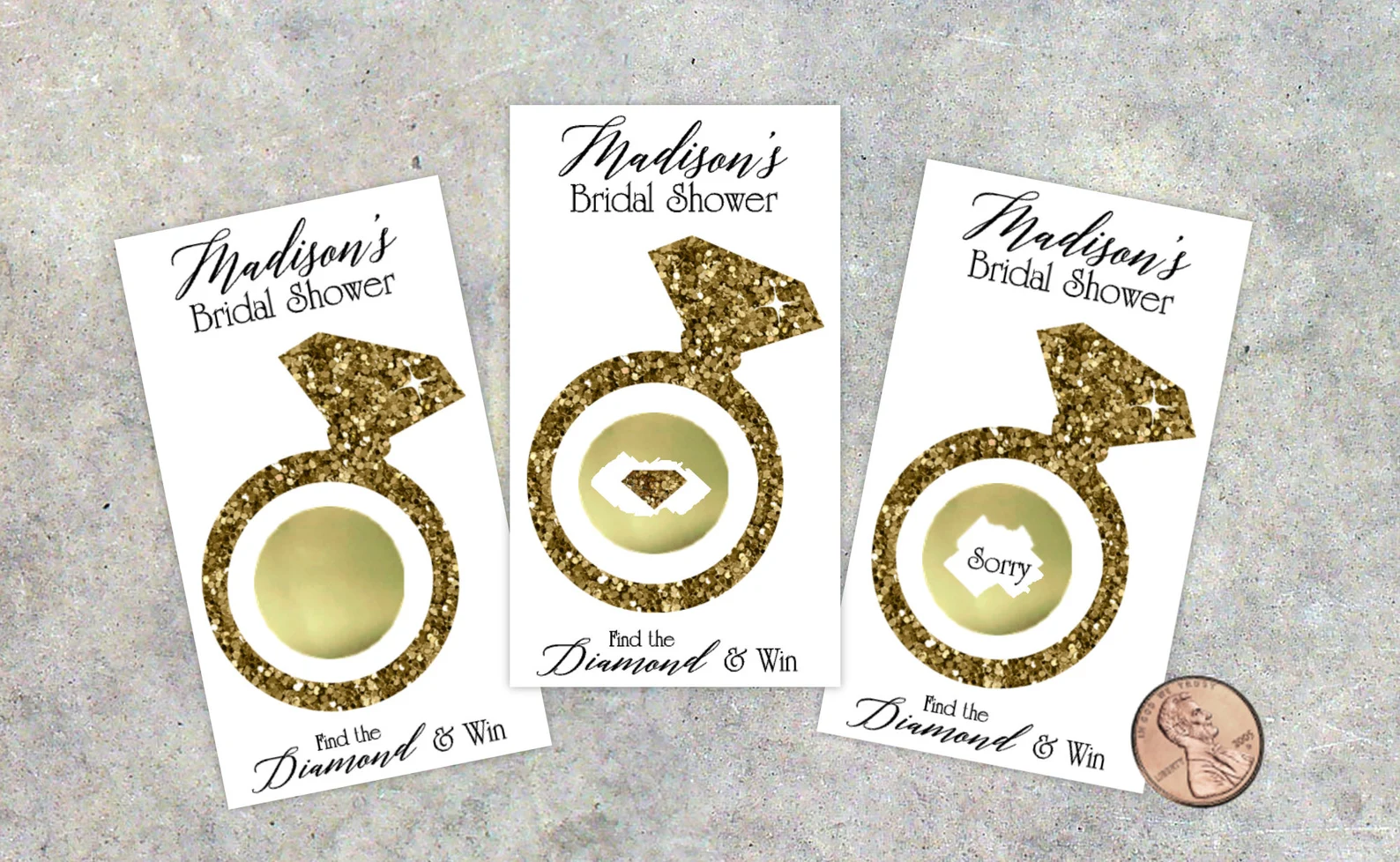 Words Of Wisdom To The Bride
"Words of Wisdom" is a sentimental and meaningful game for a bridal shower. The purpose of this game is to allow guests to leave a lasting and positive impact on the bride by sharing uplifting messages or words of wisdom. Guests can either share their messages verbally by passing around a microphone or by writing them down. This game is a beautiful token that the couple can remember for years to come and will be treasure for them. It's a great way to celebrate the bride and show her how much she is loved by her friends and family.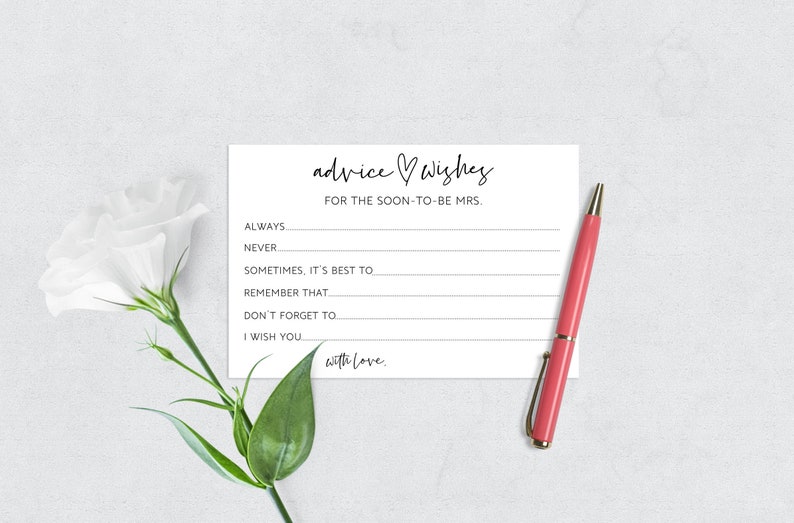 What's In My Cell Phone?
"What's In My Cell Phone" is a modern and interactive game that is perfect for a bridal shower. Instead of having guests dig through their purses like traditional game "What's In My Purse", this game challenges guests to go through their cell phones to find certain items. Points can be awarded for each item found, and the guest with the most points at the end of the game wins. This game is a fun way to get guests interacting with each other and having a good time.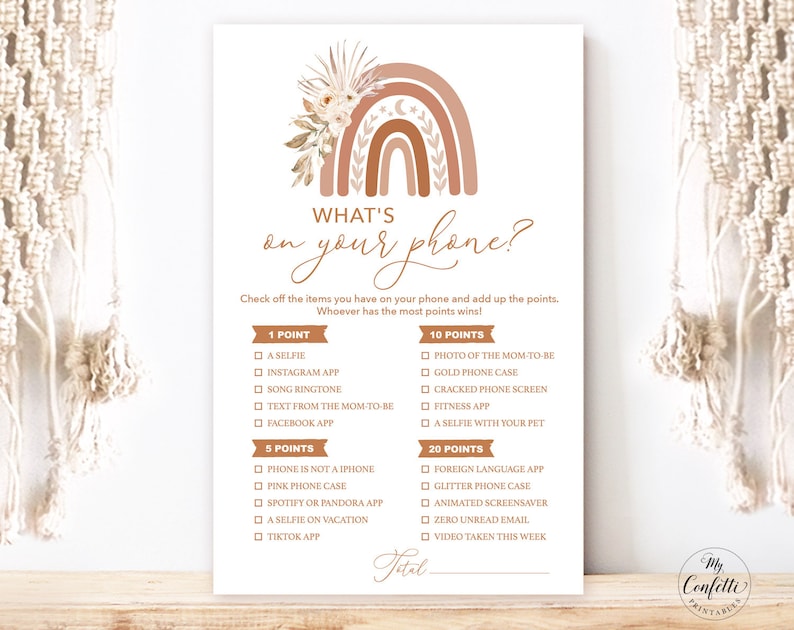 Guess The Gifts Bingo
"Guess The Gifts Bingo" is a fun and interactive game that can be played during a bridal shower. Before the bride starts opening her gifts, hand out empty bingo cards to all the guests. Each guest can then fill in what kind of presents they think the bride will receive. As the bride opens her gifts, she can call out what she received, and guests can mark their bingo sheet accordingly. The game is played following traditional bingo rules, and the first person to get five squares in a row (either across, diagonally, or down) will win the game. This game is a great way to add excitement and fun to the gift opening process.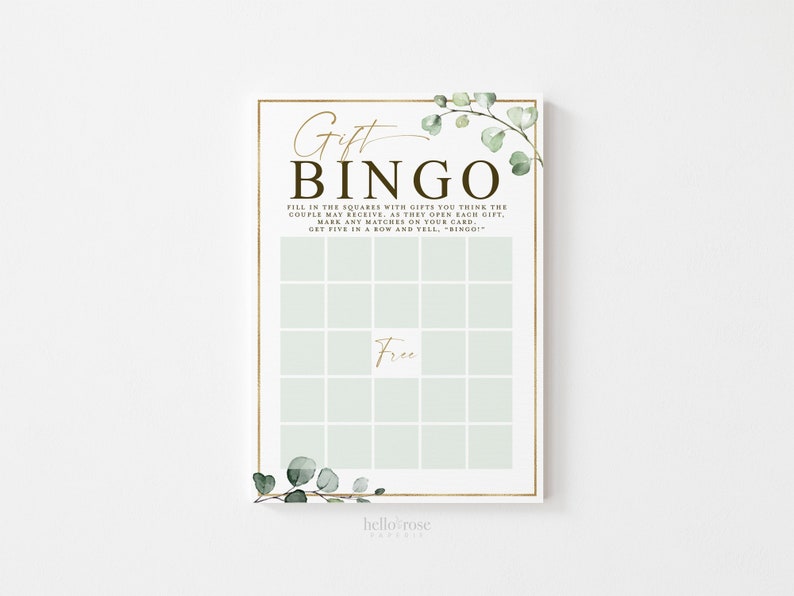 2 Truths, 1 Lie
"2 Truths, 1 Lie" is a classic ice breaker game that can be played by both the bride and groom and their guests. The game is simple, each person takes turns sharing three statements about themselves, two of them are true and one is a lie. The rest of the players then have to guess which statement is the lie. This game is a great way for guests to get to know each other and have some laughs. After the round of getting-to-know-you, you can move on to the couple and see who knows them best and who can figure out the lies. This game is sure to bring some fun and laughter to the bridal shower.
Recipe Cards
Invite your guests to bring their favorite recipe to share with the bride-to-be by including a blank recipe card with each bridal shower invitation. This not only provides the bride with a collection of delicious recipes to try out, but it also serves as a thoughtful and personal gift from all who attend.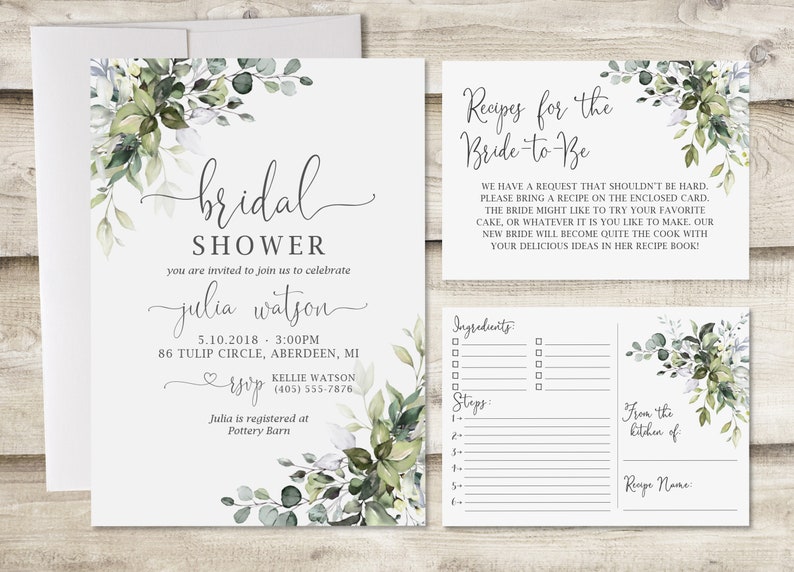 Who Has The Groom?
Get ready to laugh as these scratch-off cards reveal who has the actual groom and who's "marrying" a celebrity.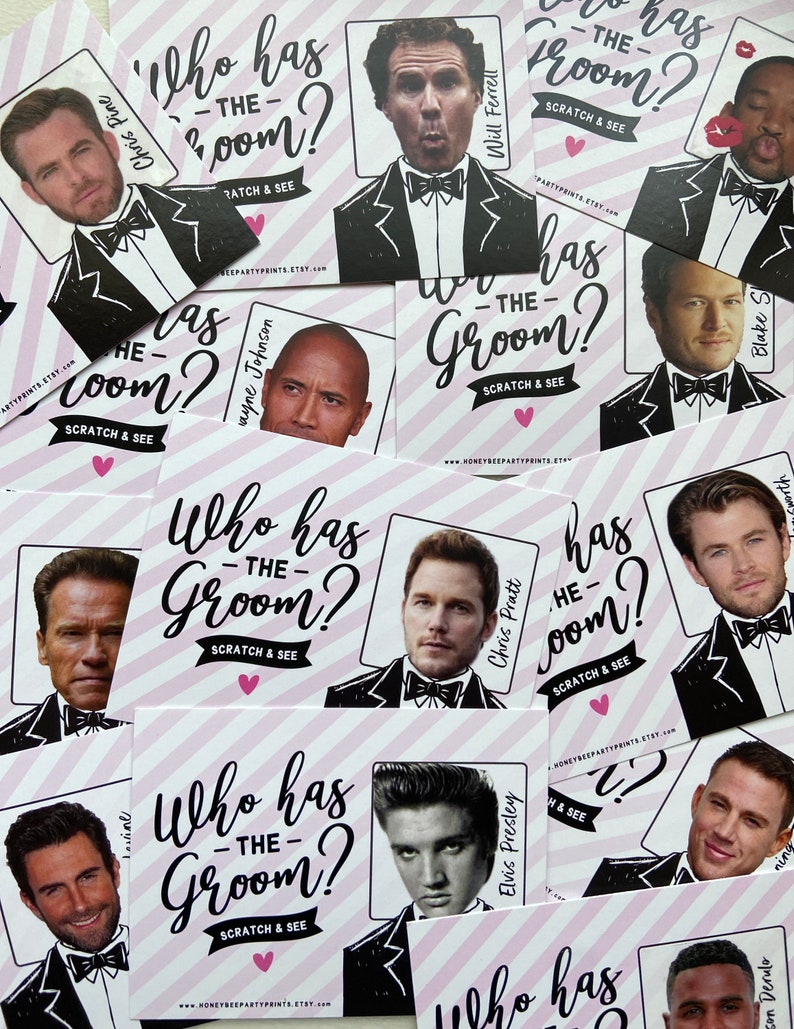 Bridal Show Bingo
To make the bridal shower more interactive, hand out bingo cards to guests upon arrival. Each card should have squares filled with various gift options. Have guests fill in the squares with their predictions of what gifts the bride-to-be will receive. As the bride opens her gifts, players mark off any correctly predicted gifts on their card. The first person to get 5 in a row (horizontally, vertically, or diagonally) wins a prize. To keep the game exciting, have additional prizes for second and third place winners.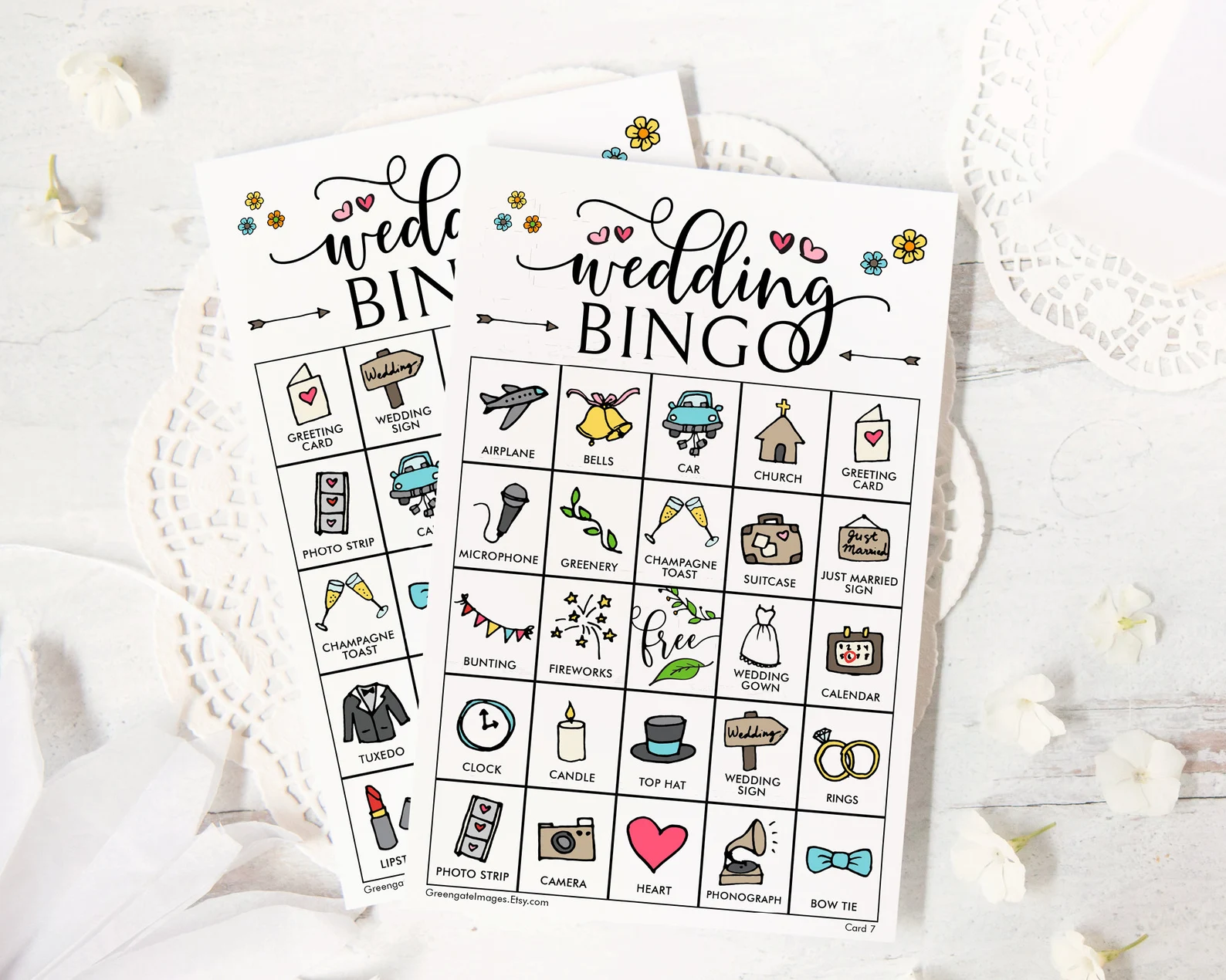 Game Prizes for Bridal Shower
These can include things like gift cards, candles, home decor, cookbooks, and kitchen gadgets. It is up to the host to decide what prizes will be offered for the games, but it's a nice touch to provide something for the winners to take home as a reminder of the special day.
FAQ
How Many Games Should Be Played at a Bridal Shower?
When planning the games for a bridal shower, consider factors such as the duration of the event, the location, the number of guests, and the bride's preferences. Typically, it is recommended to plan for one game per hour. For a typical 2-4 hour bridal shower, 2-4 games would be appropriate.
What Are Some Good Prizes for Bridal Shower Games? Do you Even Need Prizes?
Prizes are a fun addition to add to your games. I mean who doesn't love free stuff?
If you are going to offer prizes for the game winners, try to make it something that your friends and family will actually use.
Here are a few ideas for bridal shower game prizes:
1.Gift cards (Amazon, Target, Starbucks, or your favorite restaurant)
2.Coffee mugs
3.Candles
4.Wine
5.Homemade treats (cookies, candies, or local food items are great ideas)
6.Gift baskets
…
Do I have to give out prizes to the game winners?
Absolutely not! Your guests are there to have fun and spend time with you. If you prefer a more minimalistic approach to the bridal shower, do not feel bad about skipping prizes. Your guests will not care.