Top 30 Fall Wedding Guest Dresses 2023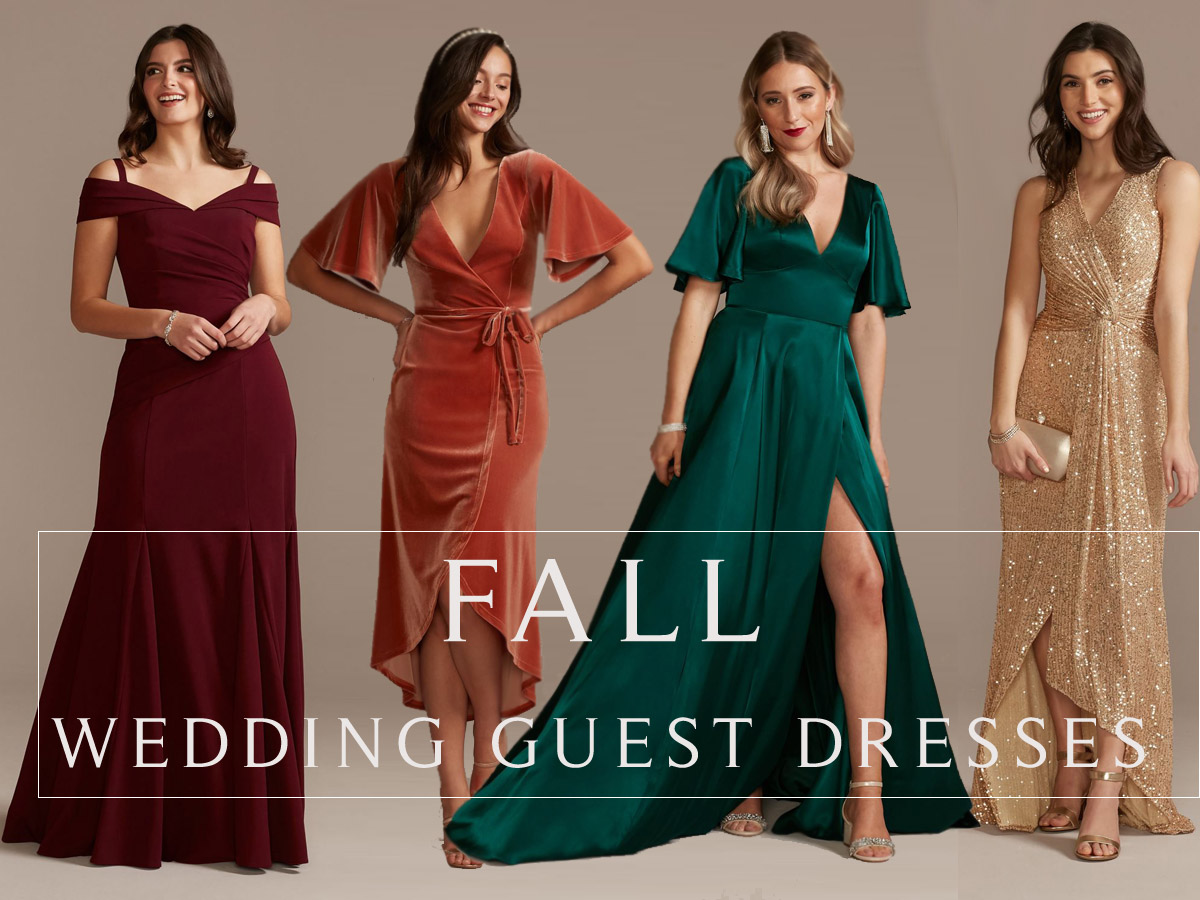 Every season has its charm, including fall weddings. With beautiful golden leaves, cool temperatures, and cozy venues, it can be hard to find a stylish outfit to wear as a wedding guest.
Fall wedding guest dresses should be practical and trendy. Dresses with long sleeves and high necks are great for staying warm on chilly days. When choosing colors and patterns, consider metallic jewel tones and dark floral patterns that match the rich autumn colors. Fabrics like wool and velvet are great options for fall weddings.
Whether the wedding is in a rustic barn or a modern city venue, find the perfect fall wedding guest dress for your style and budget.
What to look for in a fall wedding guest outfit?
When attending a fall wedding, it's important to find an outfit that not only fits the dress code but also suits the season. In the cooler months, it's best to opt for warmer colors and fabrics instead of pastel shades. Dresses and jumpsuits made of materials like wool or velvet are great options to keep you warm.
Make a fashion statement with beaded embellishments, dramatic long sleeves, or alluring open backs. And when choosing your outfit, steer clear of the classic little black dress. Instead, embrace the rich hues and cozy vibes of the fall season.
What to Wear to A Fall Wedding?
If you're unsure of what to wear to a fall wedding, don't worry! We've got you covered with the best tips and tricks. From choosing the right colors to picking the perfect dress, we'll make sure you look your best for the big day.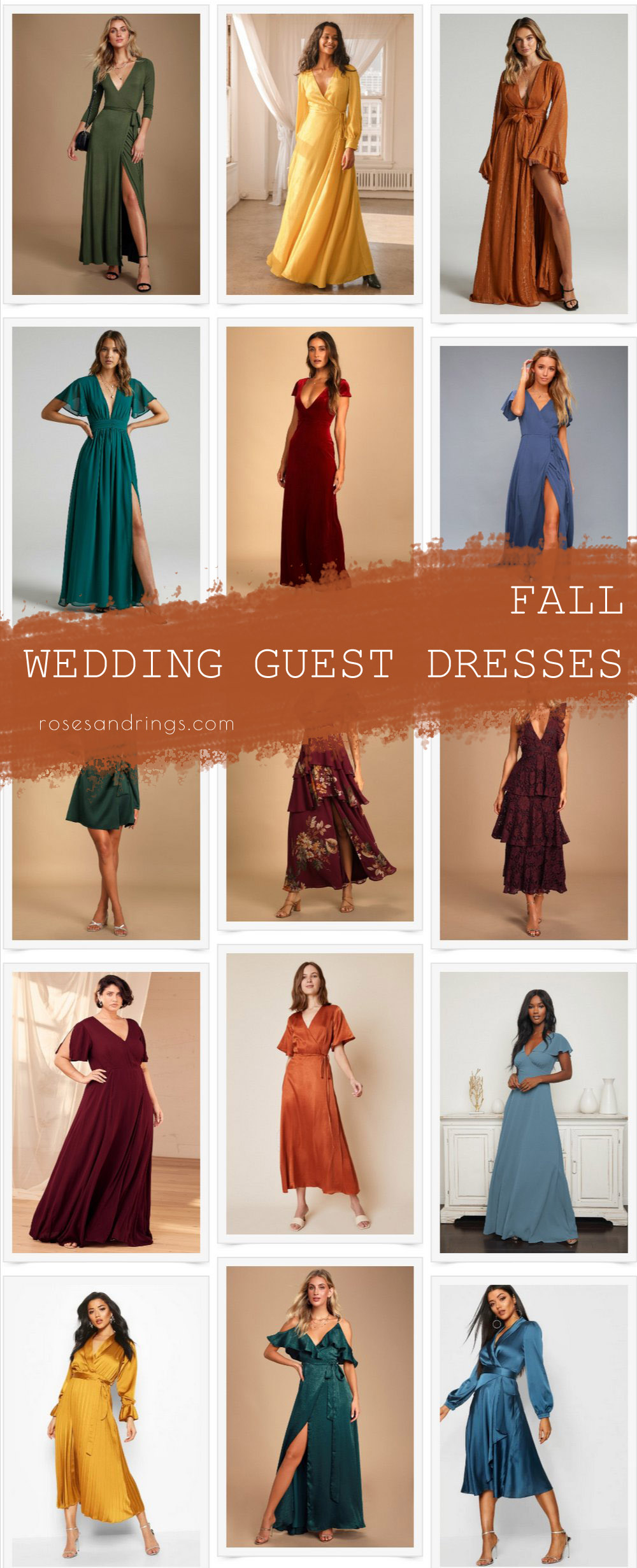 Fall Wedding Guest Dresses Under $50
If you're looking for a dress that's both on sale and under $50, we've got you covered. There are a lot of options in this section!
If you'd like to find the best deals on dresses for your fall wedding guest outfit, it's important to know what kind of budget you're working with. If your budget is so tight that nothing will fit within it then there's probably nothing I can do to help but if you're just wanting something nice but don't want to spend too much money then these are some great options! Some people might think they need a more expensive dress than others but everyone deserves their moment in the sun (or moonlight).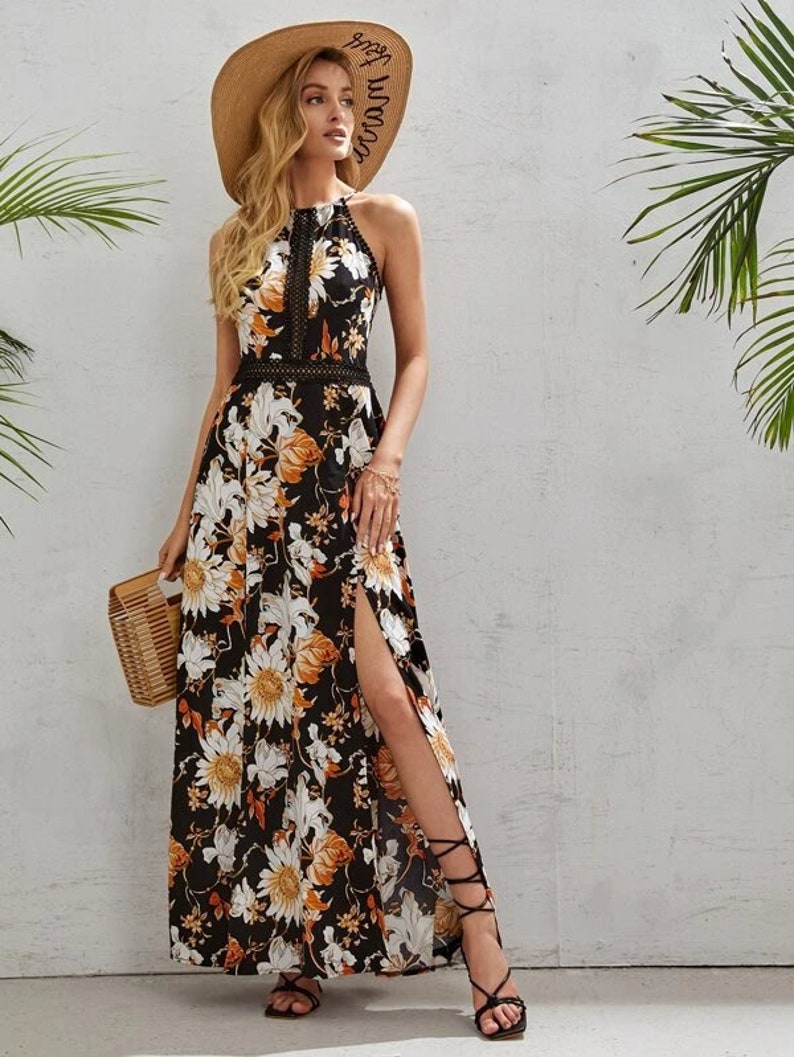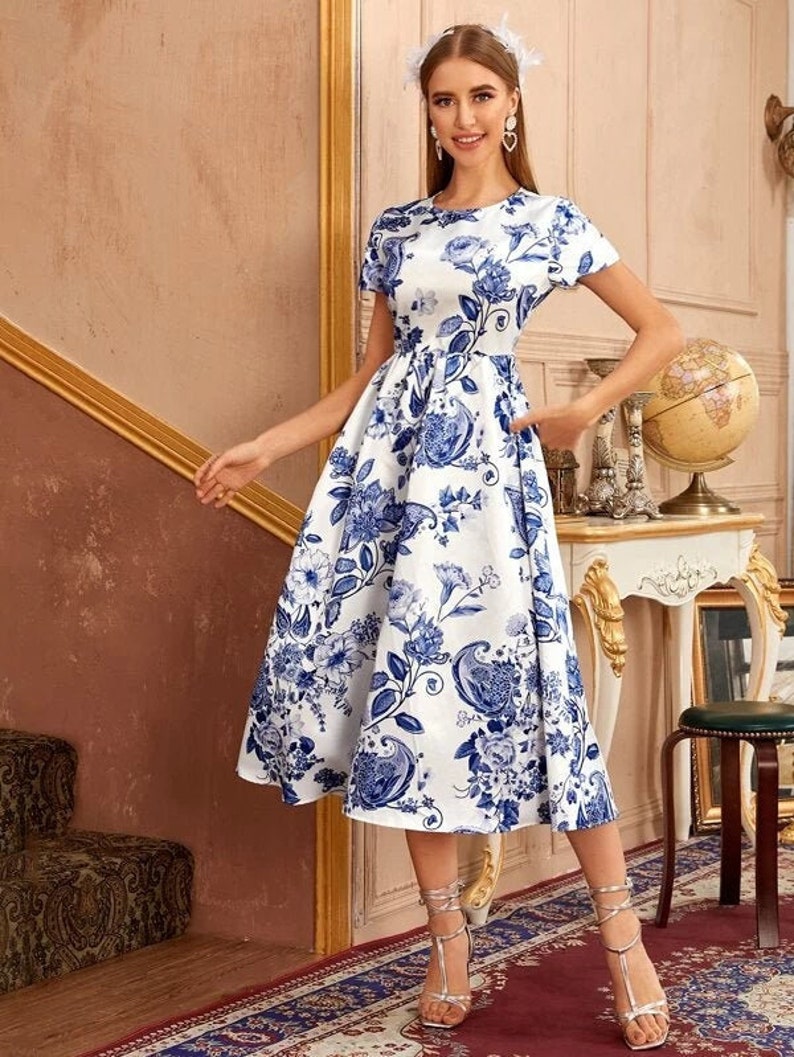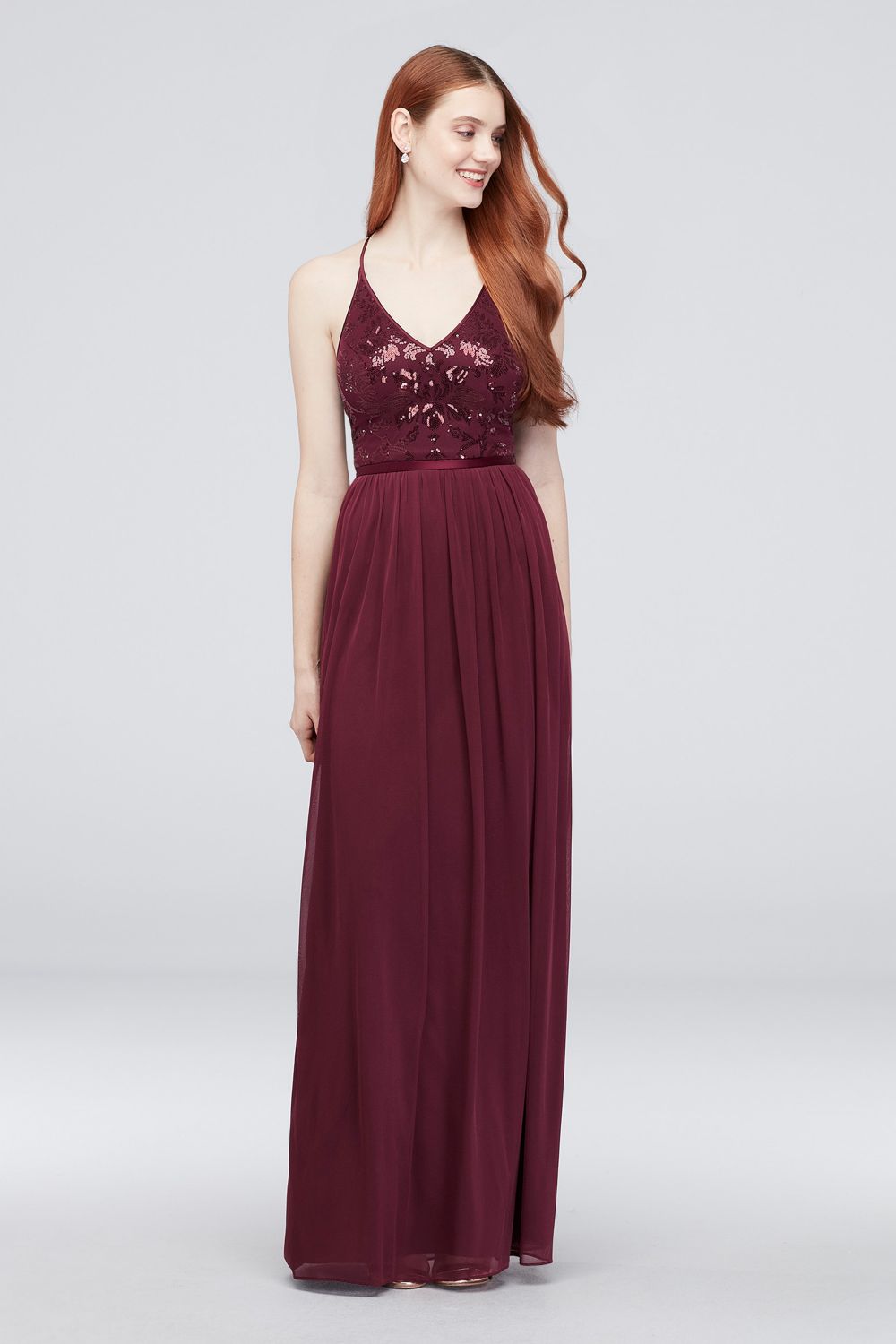 SHOP THE LOOK

Long Fall Wedding Guest Dresses
Long dresses are a great option for fall weddings. They're not too hot or too cold and can be worn with or without a jacket or cape. Plus, they'll keep you warm if the weather gets chilly!
Mid-length long dresses with sleeves are ideal for fall weddings, especially when paired with a pair of cute boots! Whether you want something floral or floral-inspired, lace detailing will add some elegance to any wedding guest dress. Embroidered flowers on either the bodice or skirt of your dress will also make it stand out in a crowd without being too flashy–just look at these stunning examples: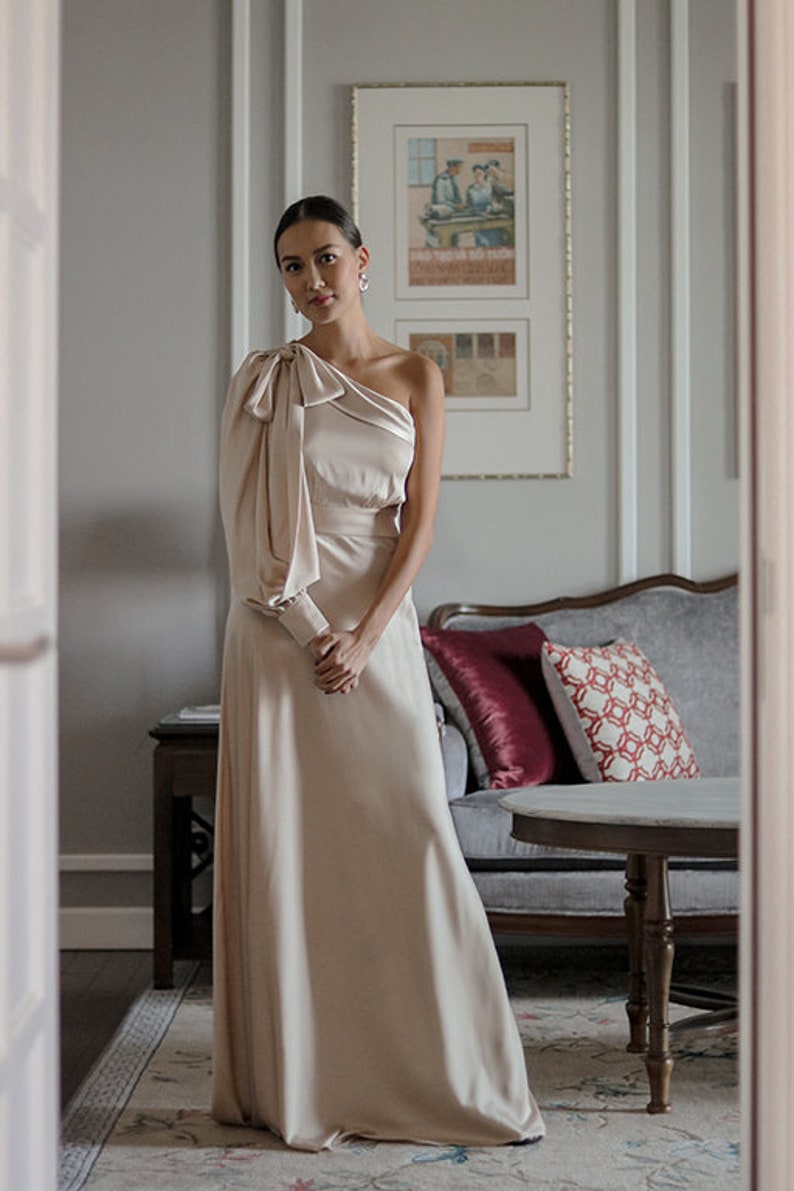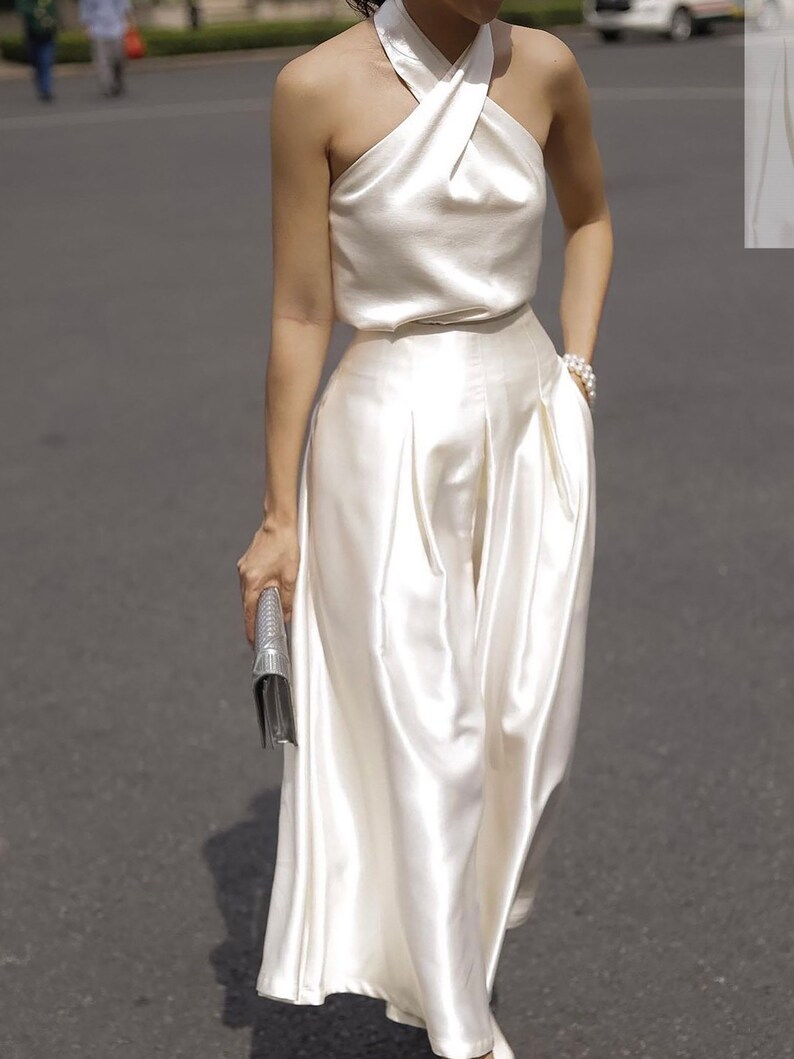 Short Fall Wedding Guest Dresses
Short dresses are a great choice for fall weddings, especially when you're looking to wear tights or leggings. They can also be worn with boots, flats and heels (or even bare feet!).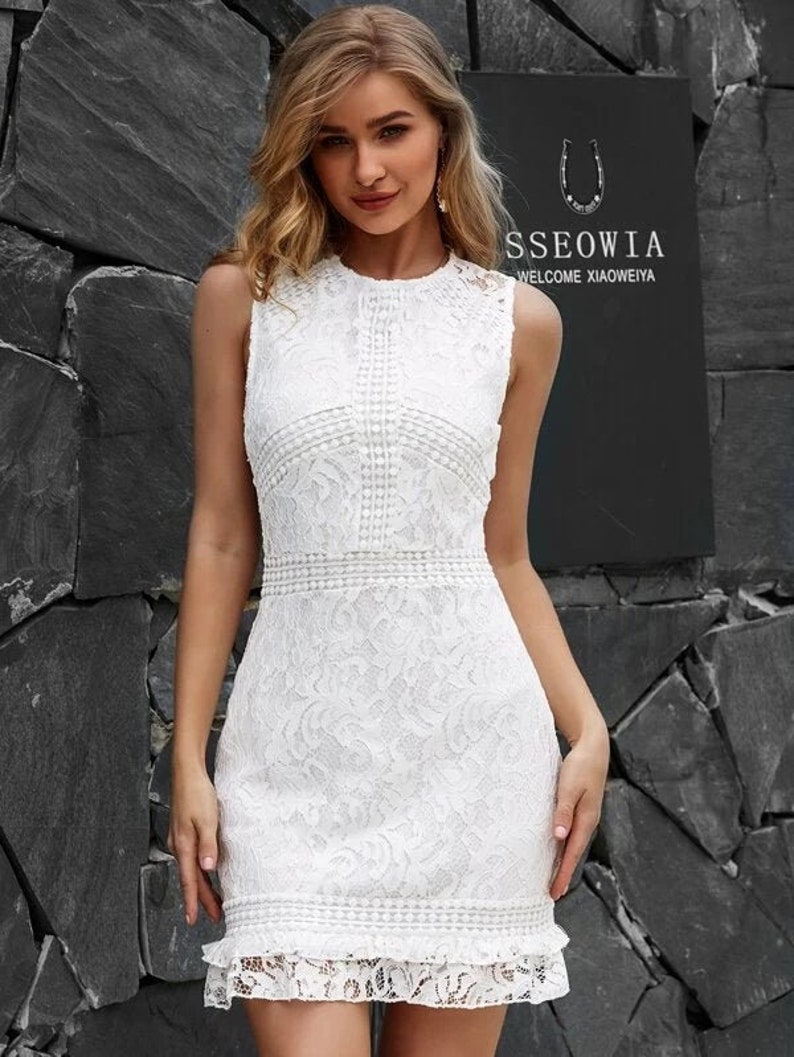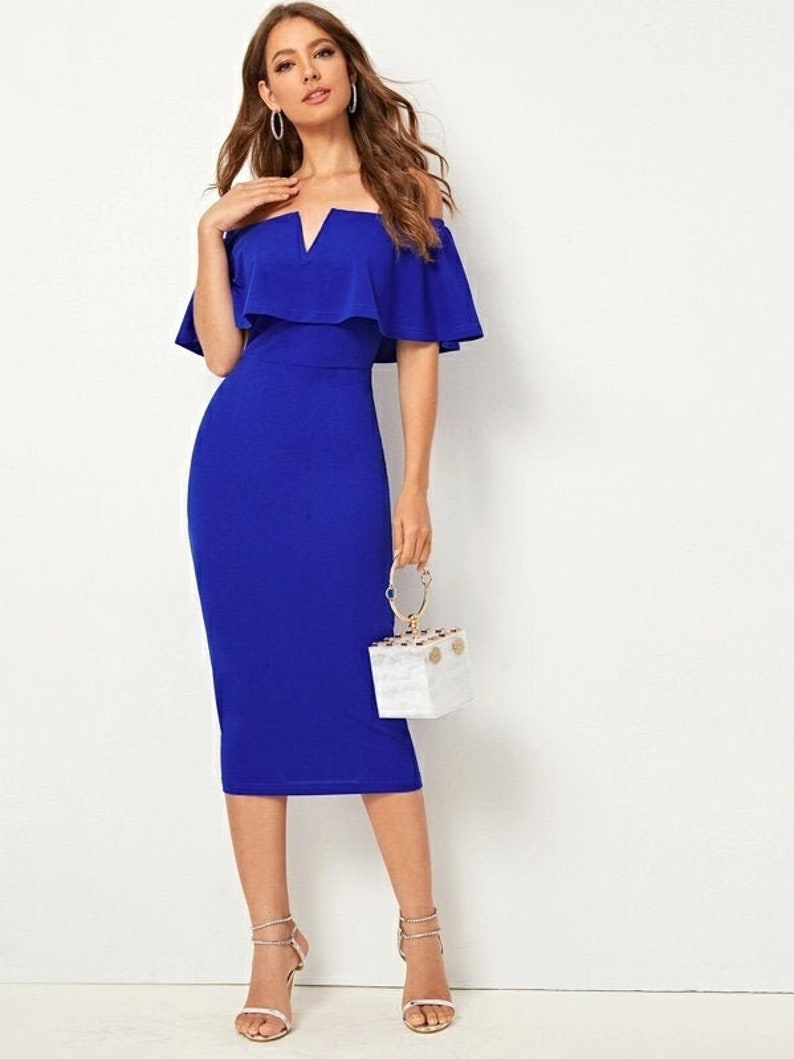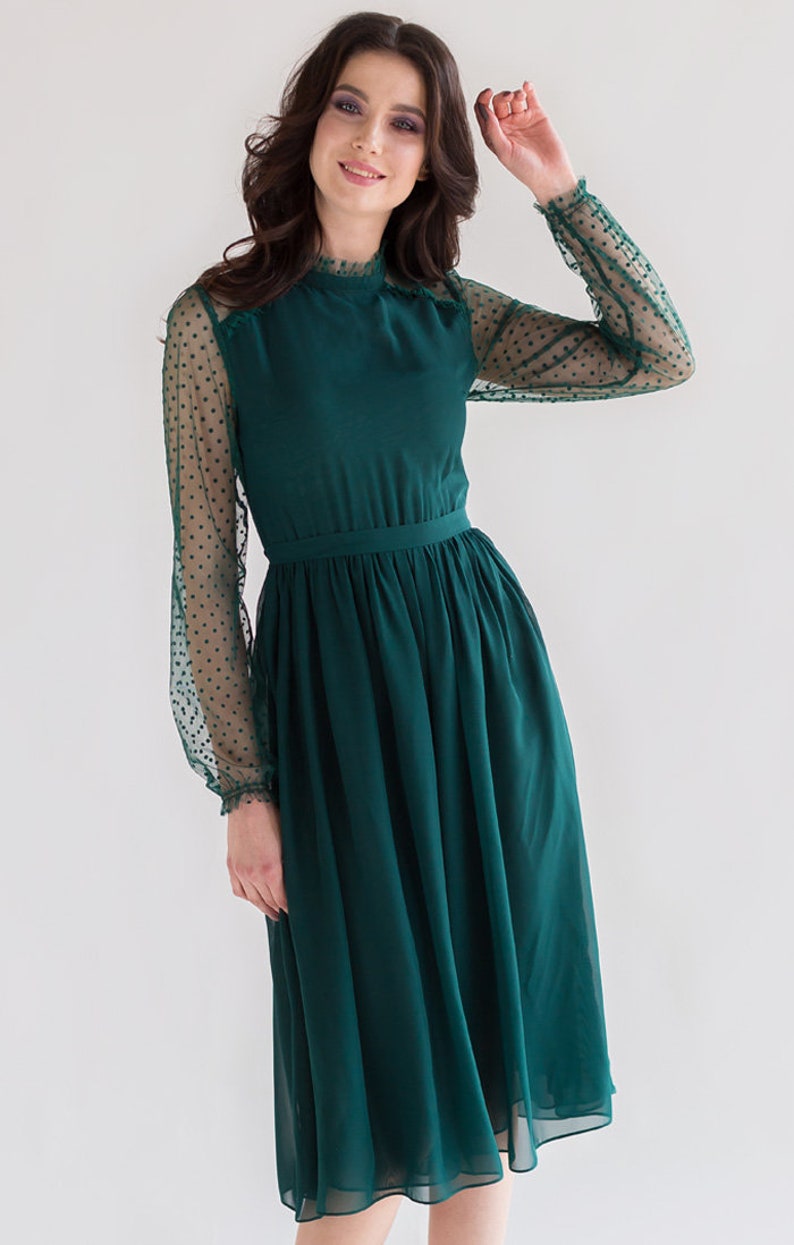 Printed Fall Wedding Guest Dresses
Prints are big for fall, and they are very versatile—you can wear them with almost anything. You can even wear them with other prints!
Prints are great because they don't have to be worn as a dress, but can also be worn as separates. So if you like the idea of dressing up your outfit but want to make sure it works with your shoes or handbag, try wearing a printed top or skirt with a solid colored bottom (and vice versa).
Most importantly though, prints are an easy way to add interest to an otherwise boring outfit without having to spend tons of money on jewelry or accessories.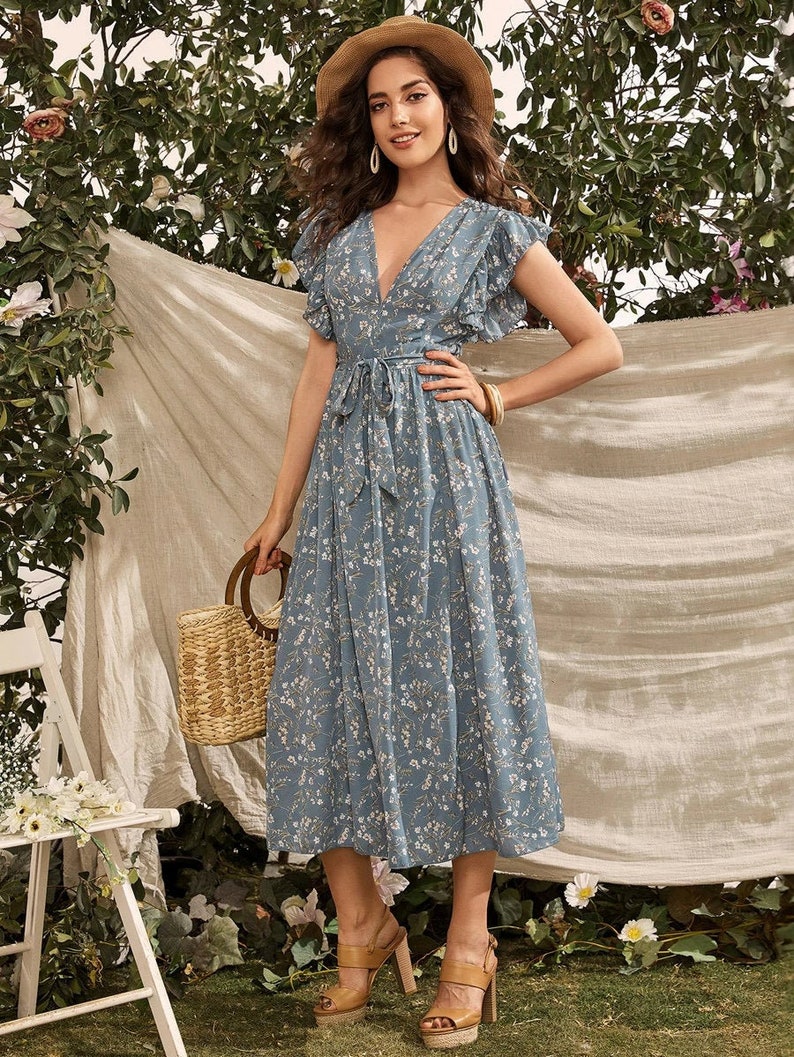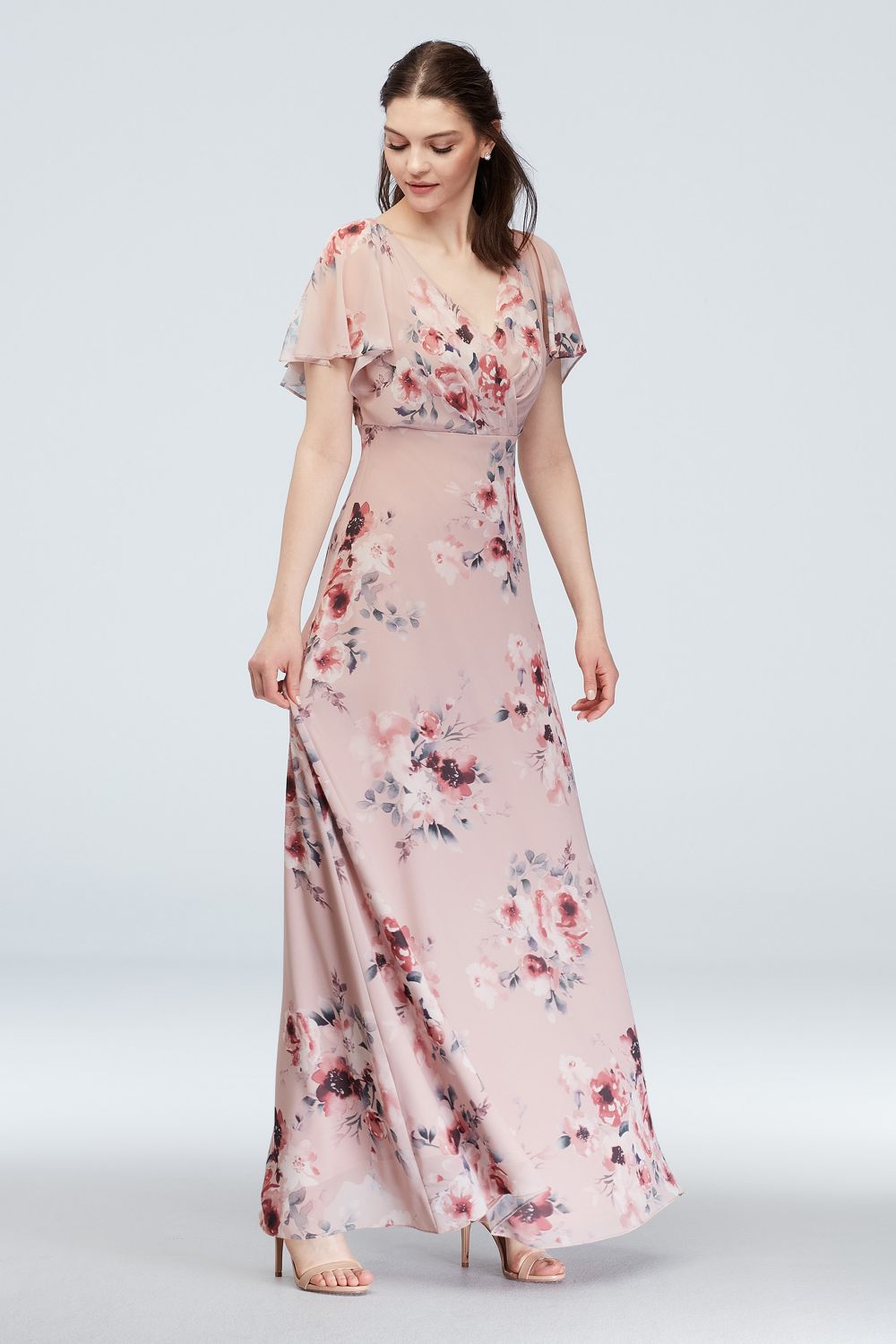 SHOP THE LOOK

Green Fall Wedding Guest Dresses
Green is a great color for fall, as it's warm and earthy. It's also the color of money, which is fitting for weddings! The dresses in this gallery are all unique and beautiful, but you can look for inspiration from the photos in order to find your own perfect green outfit.
When selecting accessories for your outfit, consider whether you'd like to wear something with an organic feel or something that looks more high-fashion. For example, if you want something more natural looking (maybe even with leaves), then try using shoes that are made out of real leather instead of synthetic material. If your dress has leopard print details (as shown below), then consider wearing earrings or other jewelry that complement those prints without being too matchy-matchy.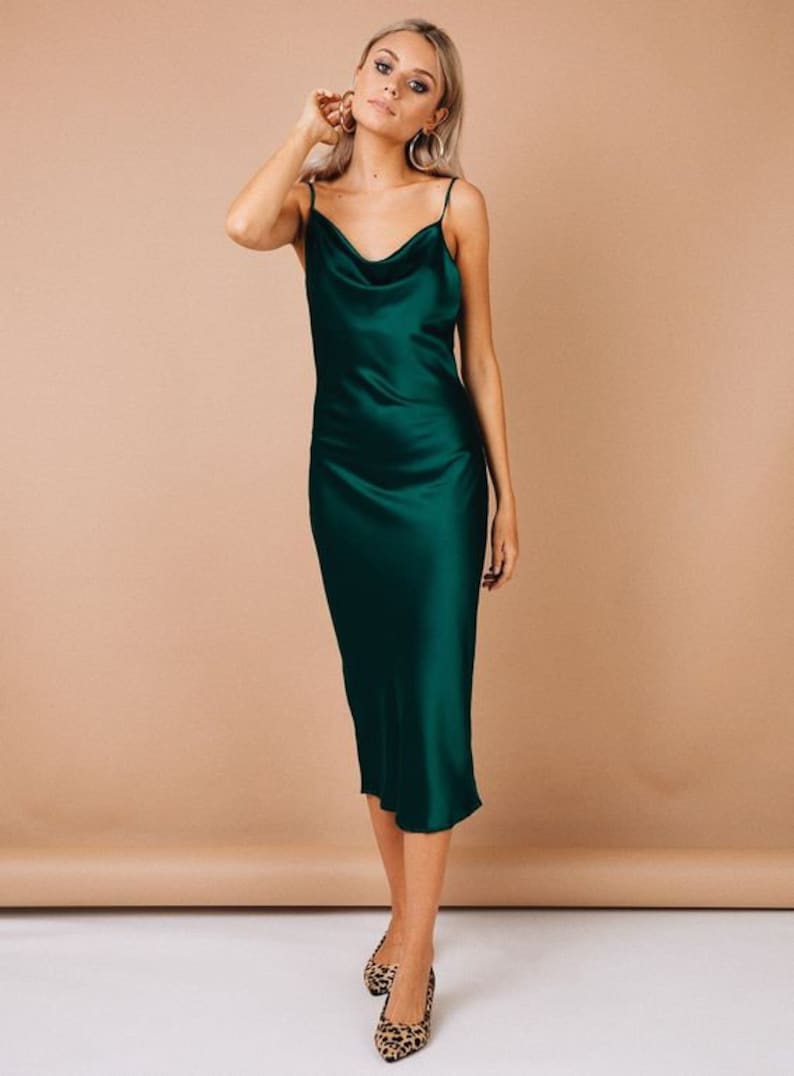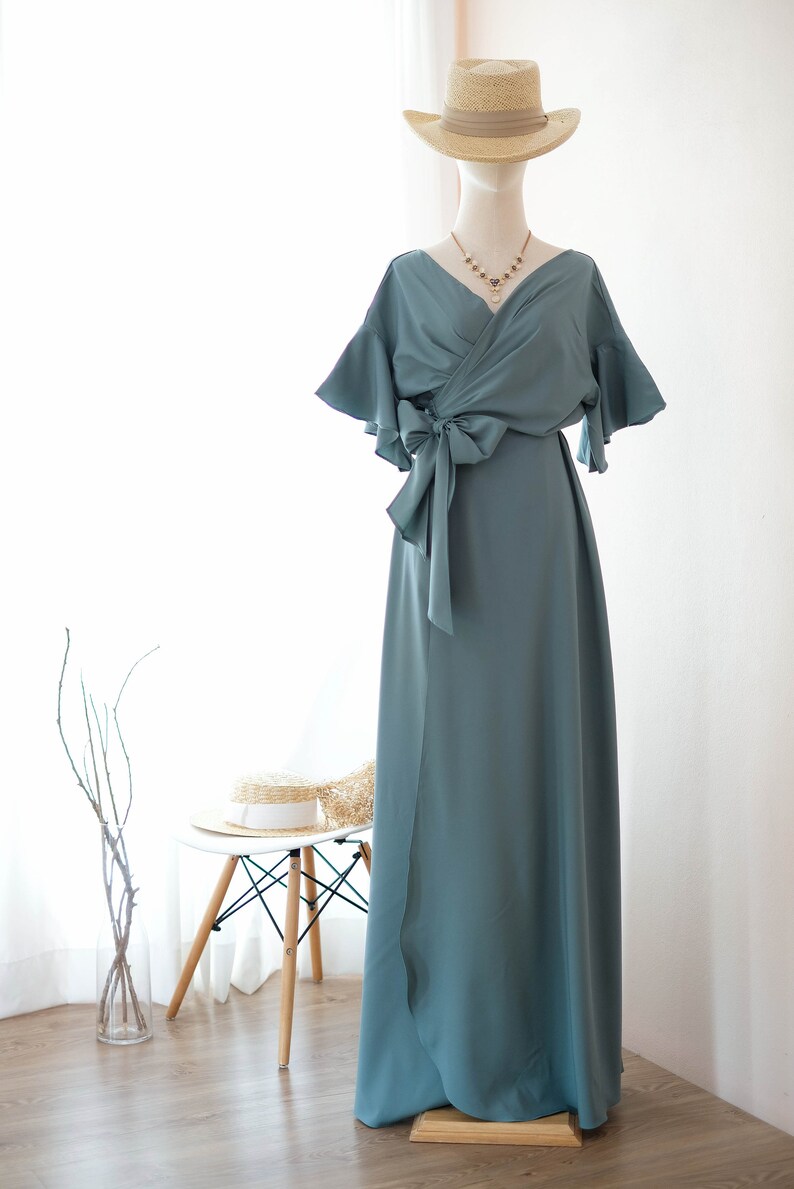 SHOP THE LOOK

SHOP THE LOOK

Rust Fall Wedding Guest Dresses
Rust is one of the warm tones that look great in the fall, so don't be afraid to incorporate it into your wedding guest attire.
It works especially well if you have a darker hair color and/or skin tone, but even if you have lighter hair and/or skin, rust will still work for you!
And what about eye color? Well, rust looks fantastic with green eyes (as long as they aren't too dark), hazel eyes (with some brown showing through), blue eyes (think cerulean) and grey eyes.*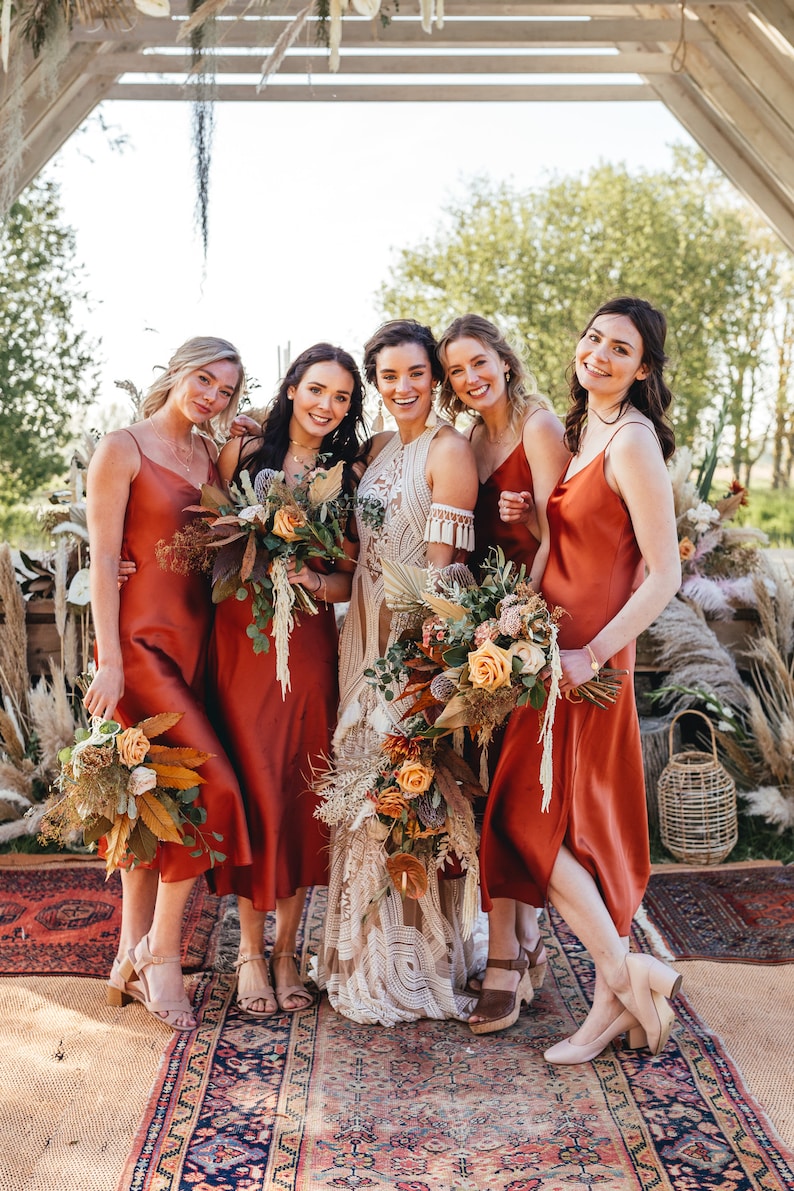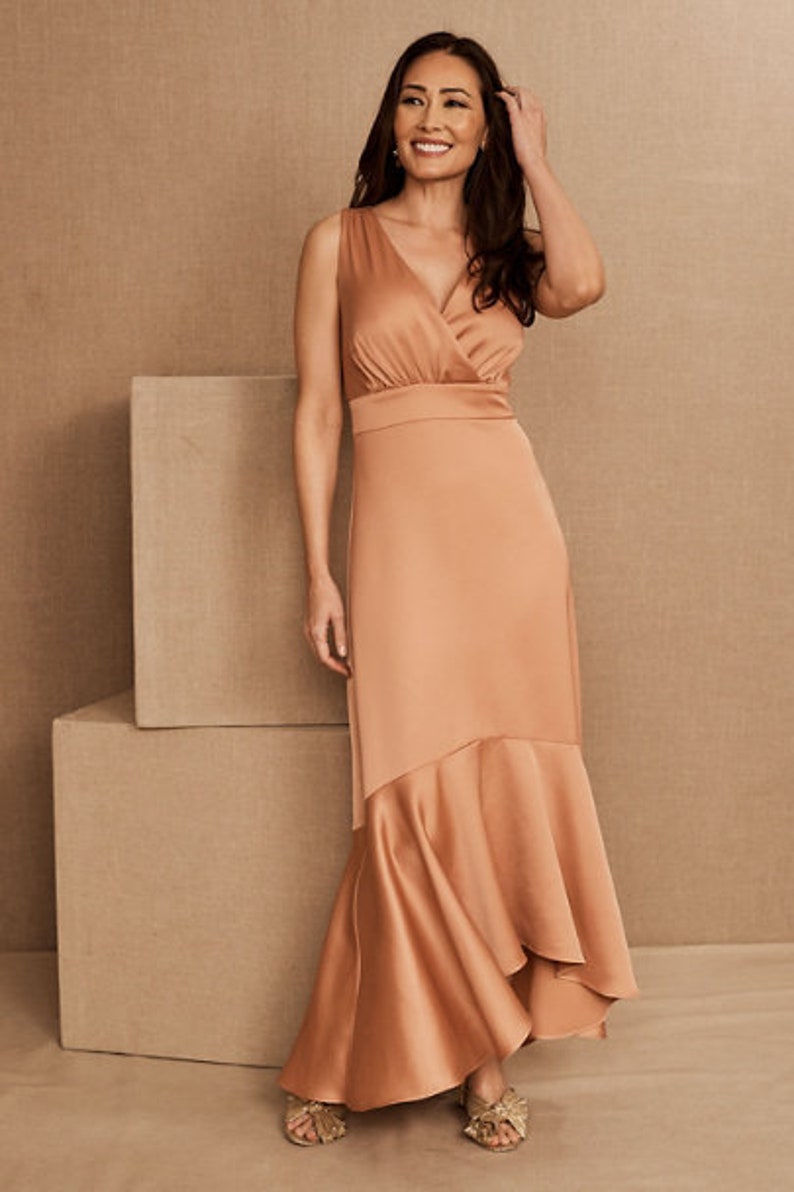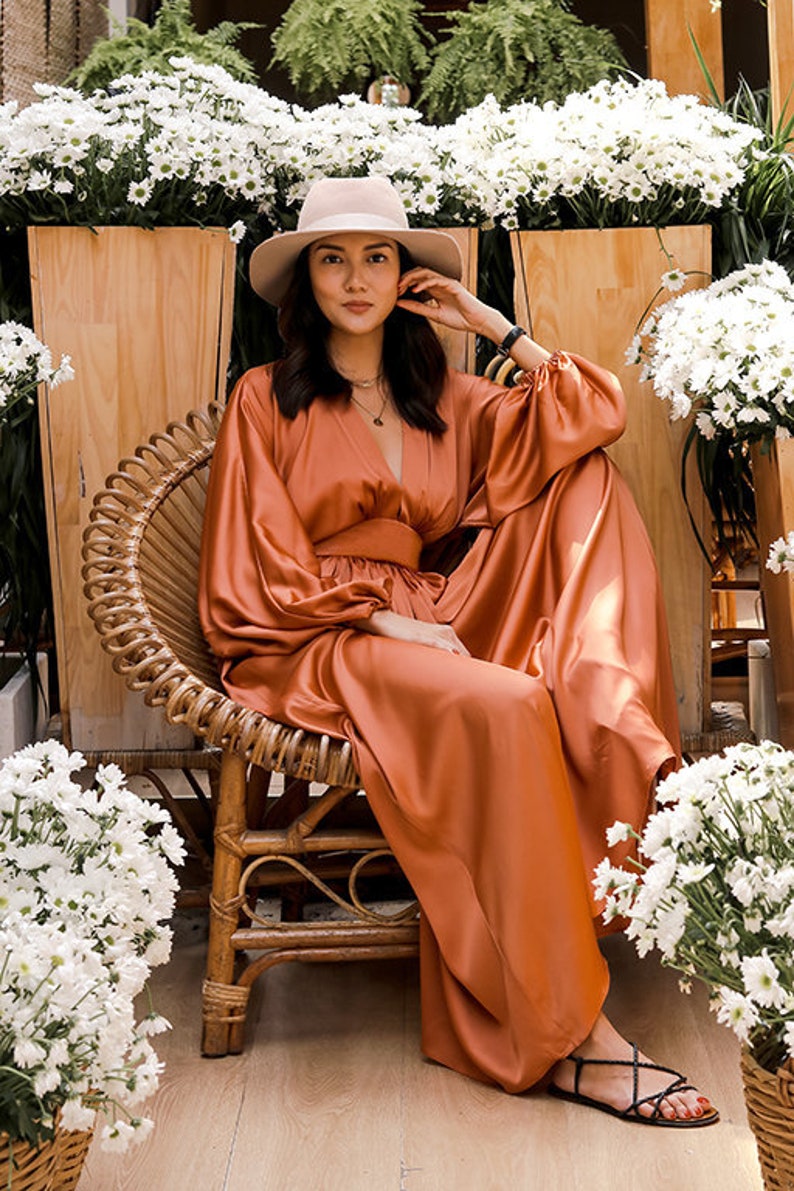 SHOP THE LOOK

Blue Fall Wedding Guest Dresses
Fall is the perfect time of year to add some color to your wedding wardrobe. Think blue dresses for your fall wedding guests.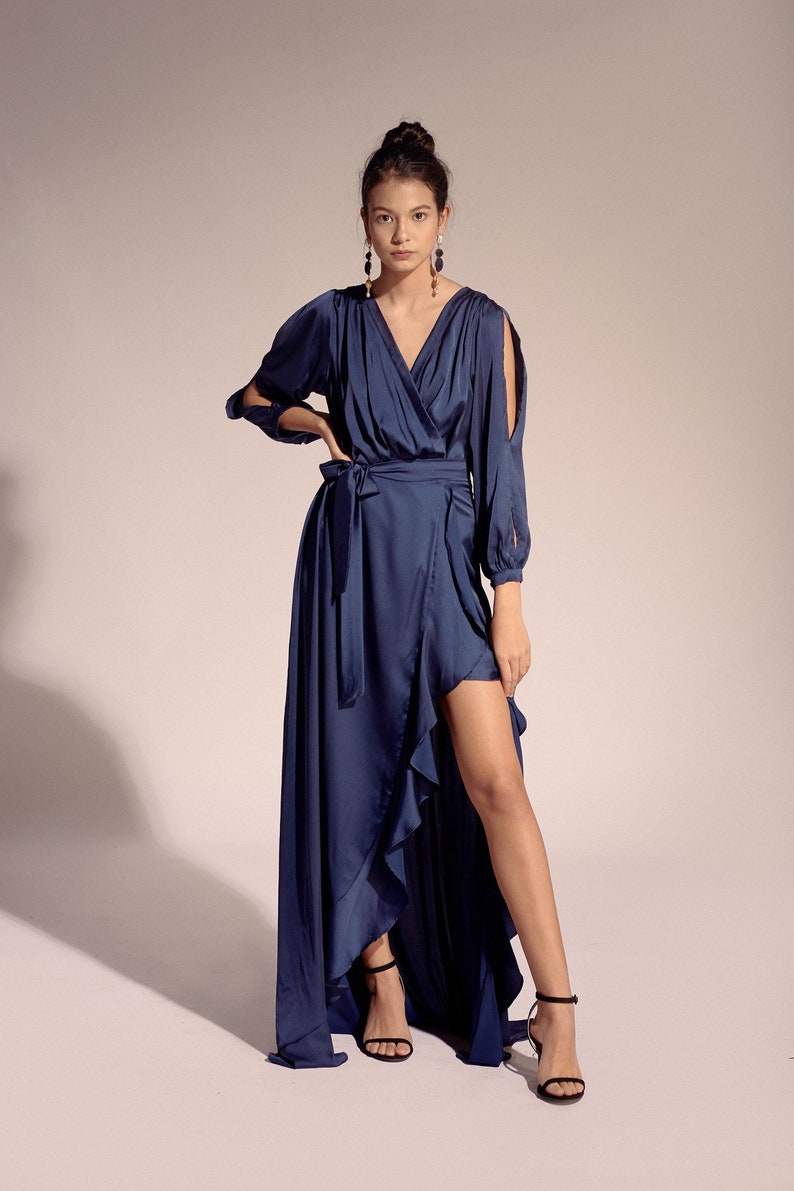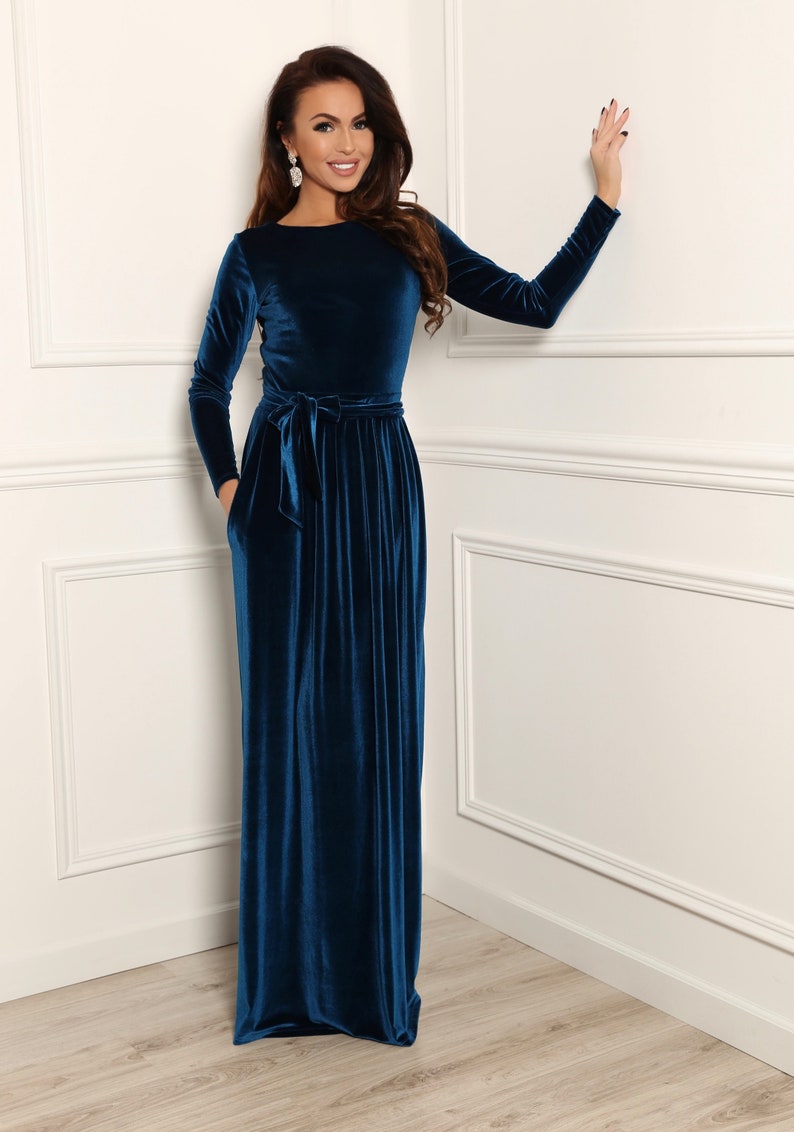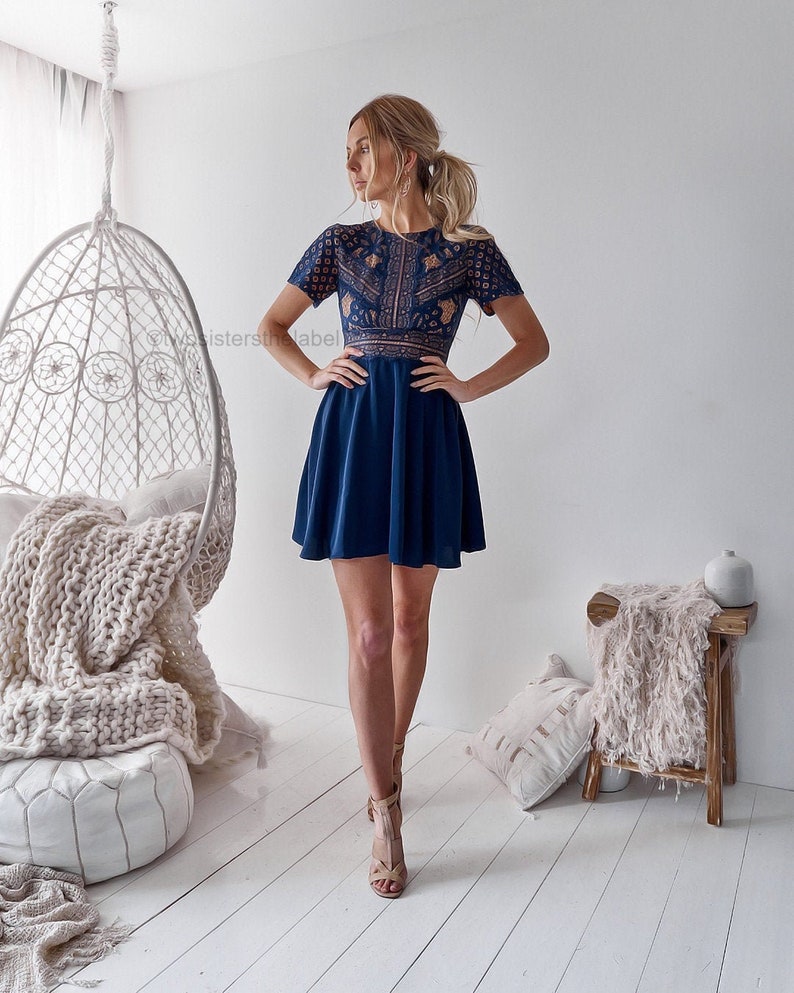 SHOP THE LOOK

Burgundy Fall Wedding Guest Dresses
Burgundy is also the perfect color choice for fall weddings. It has the perfect amount of warmth without being too heavy. A burgundy dress is a strong blast of fall color in any year.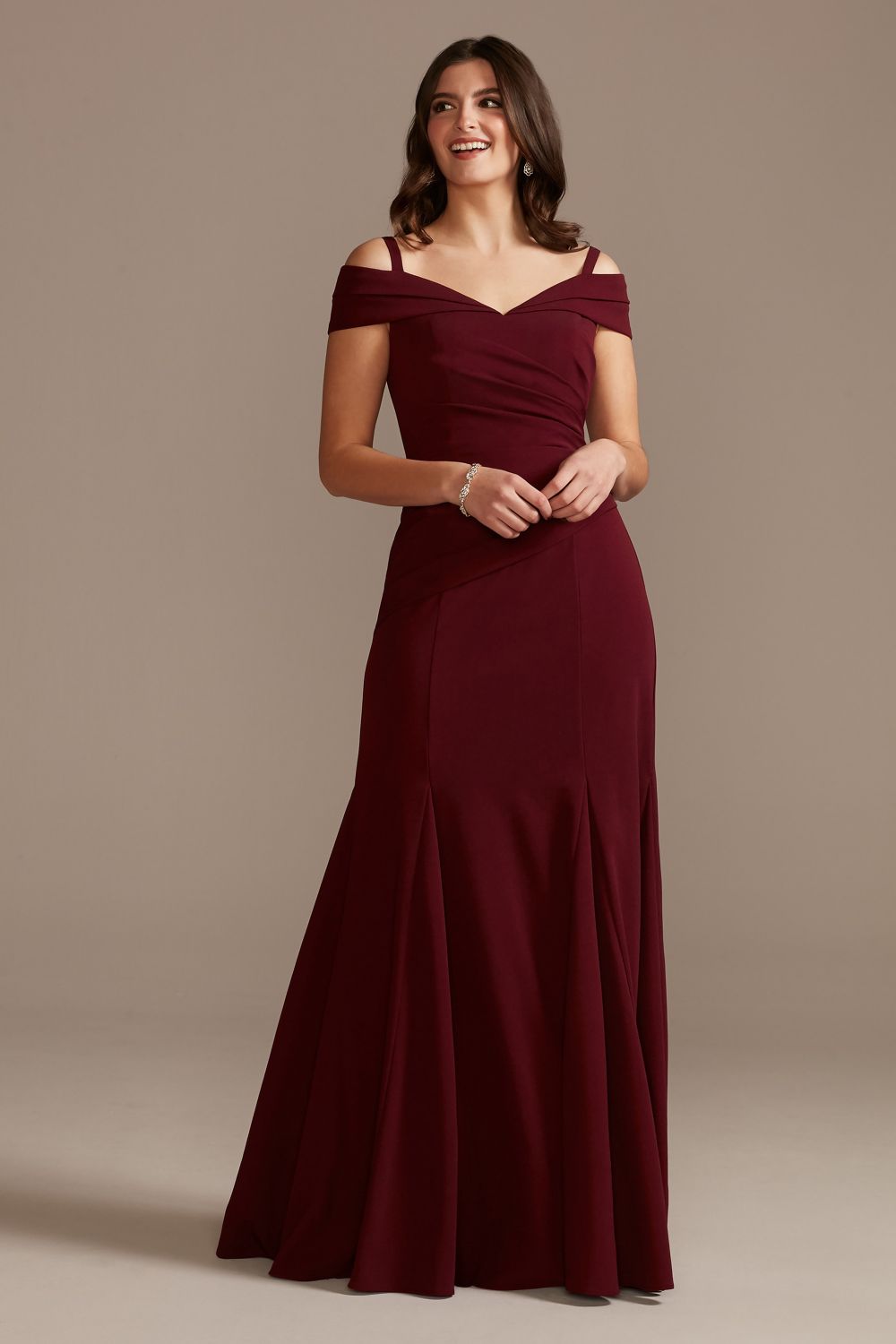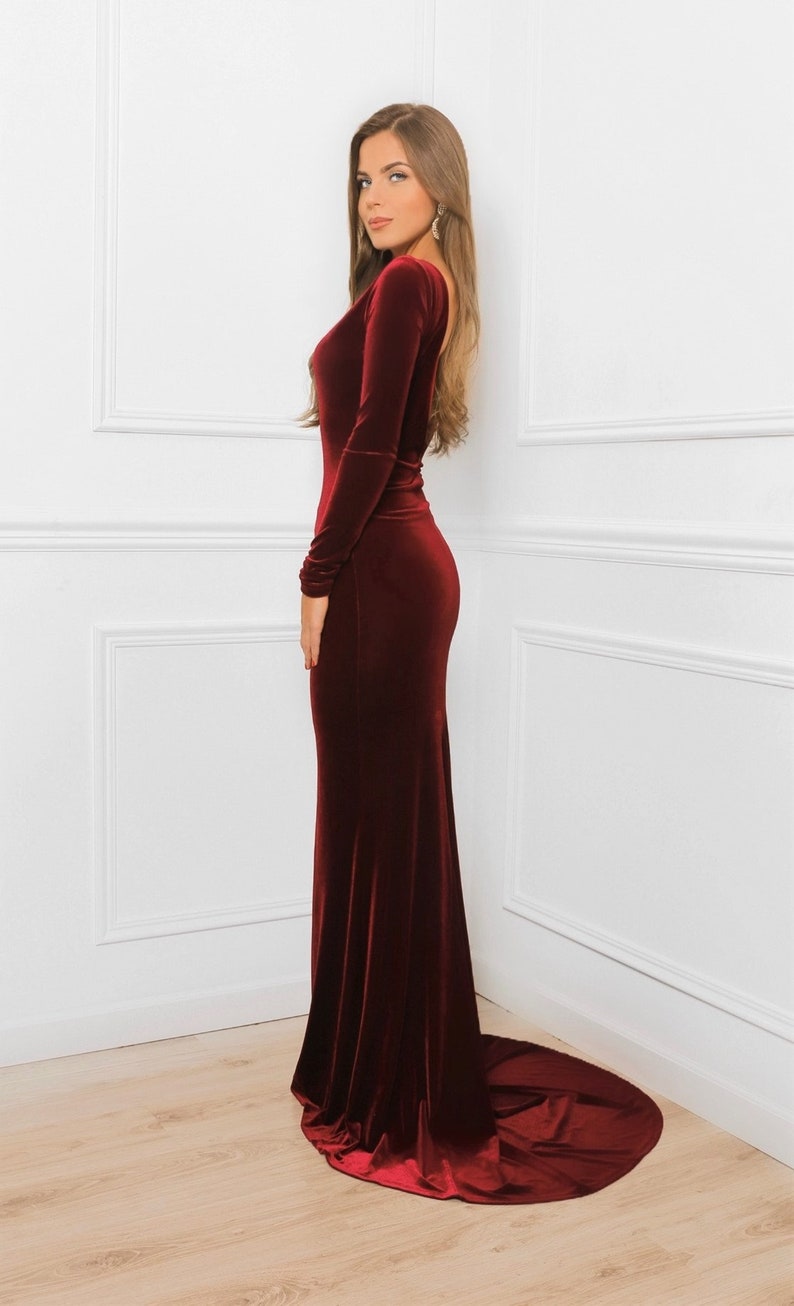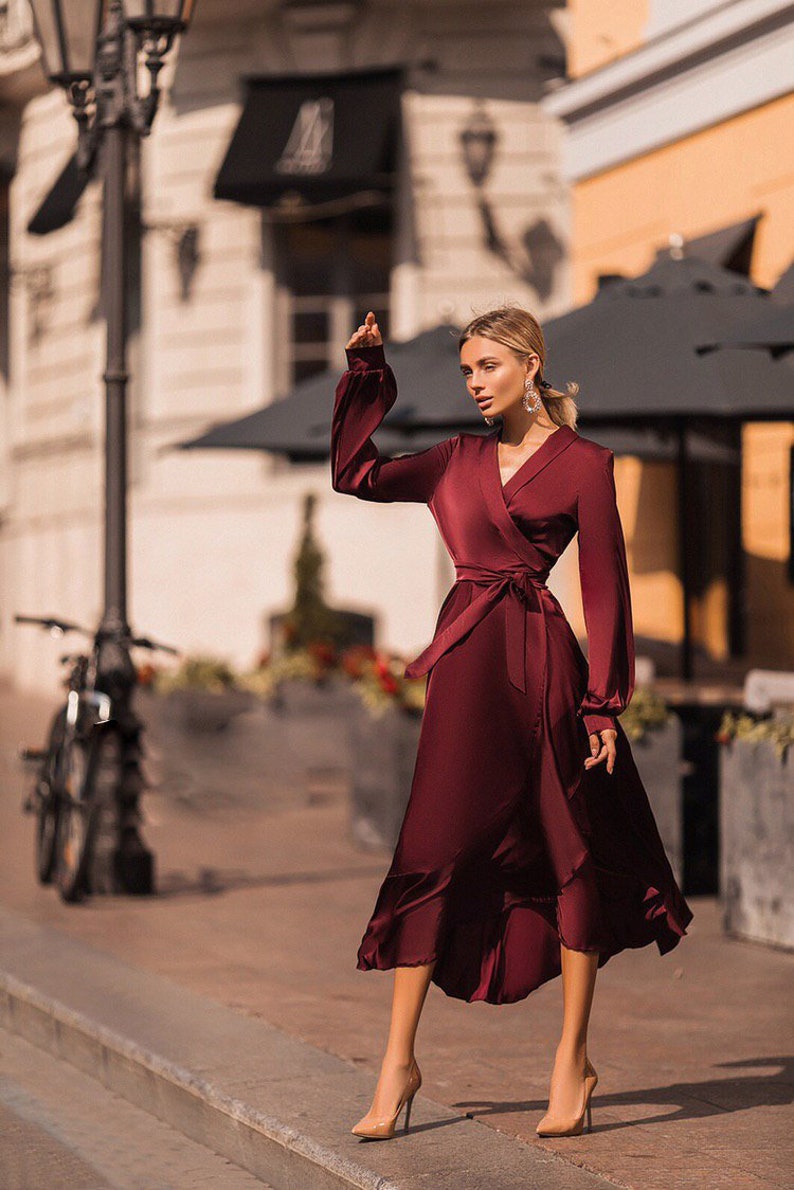 SHOP THE LOOK


Glitter Fall Wedding Guest Dresses
Glitter is always a welcomed addition to any event. Sparkling, iridescent, and metallic hues are all available to you in the fall and they can make your uniforms of any color stand out and make you the center of attention. Get that feminine, glimmering glow without having to be all sparkly and shimmery.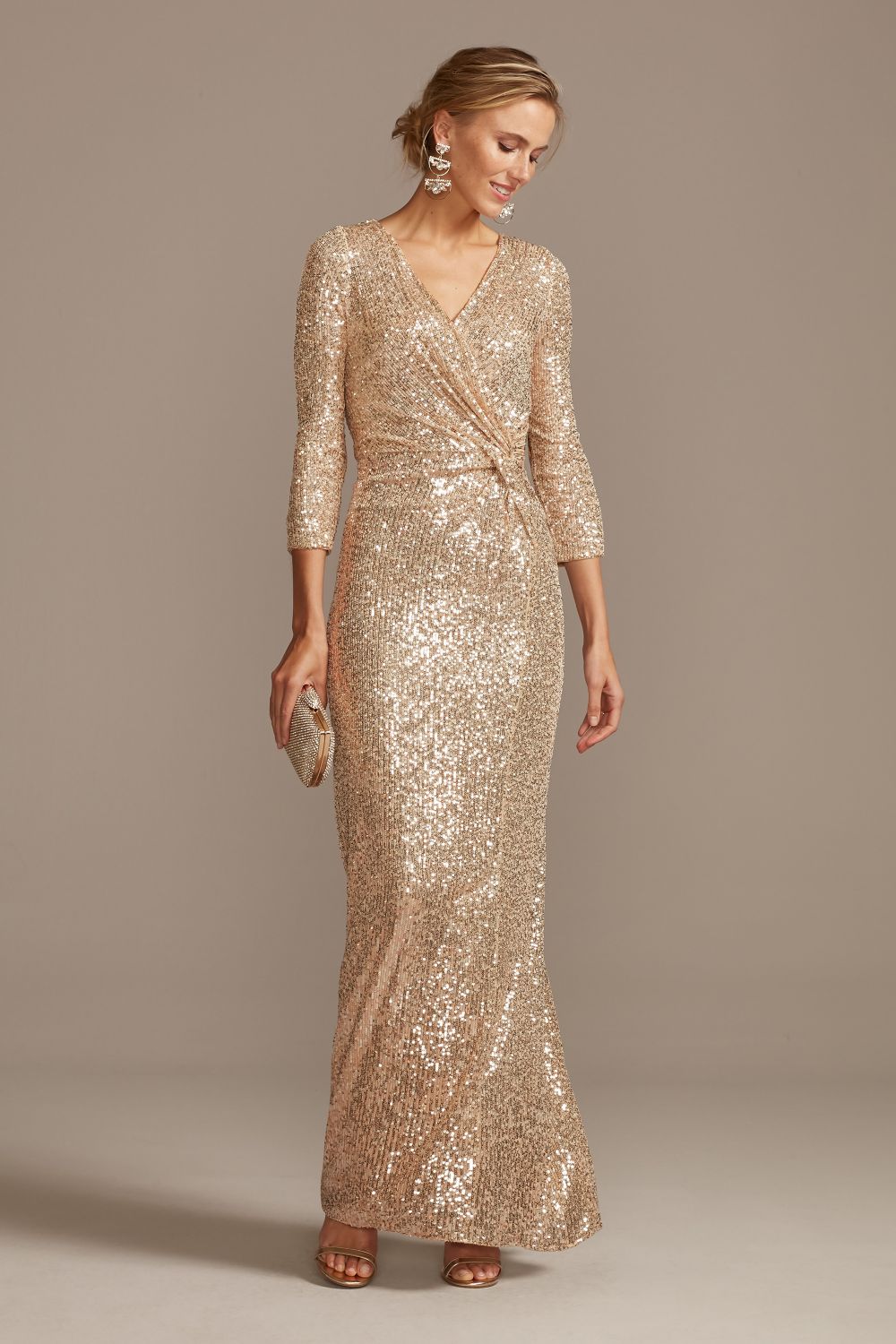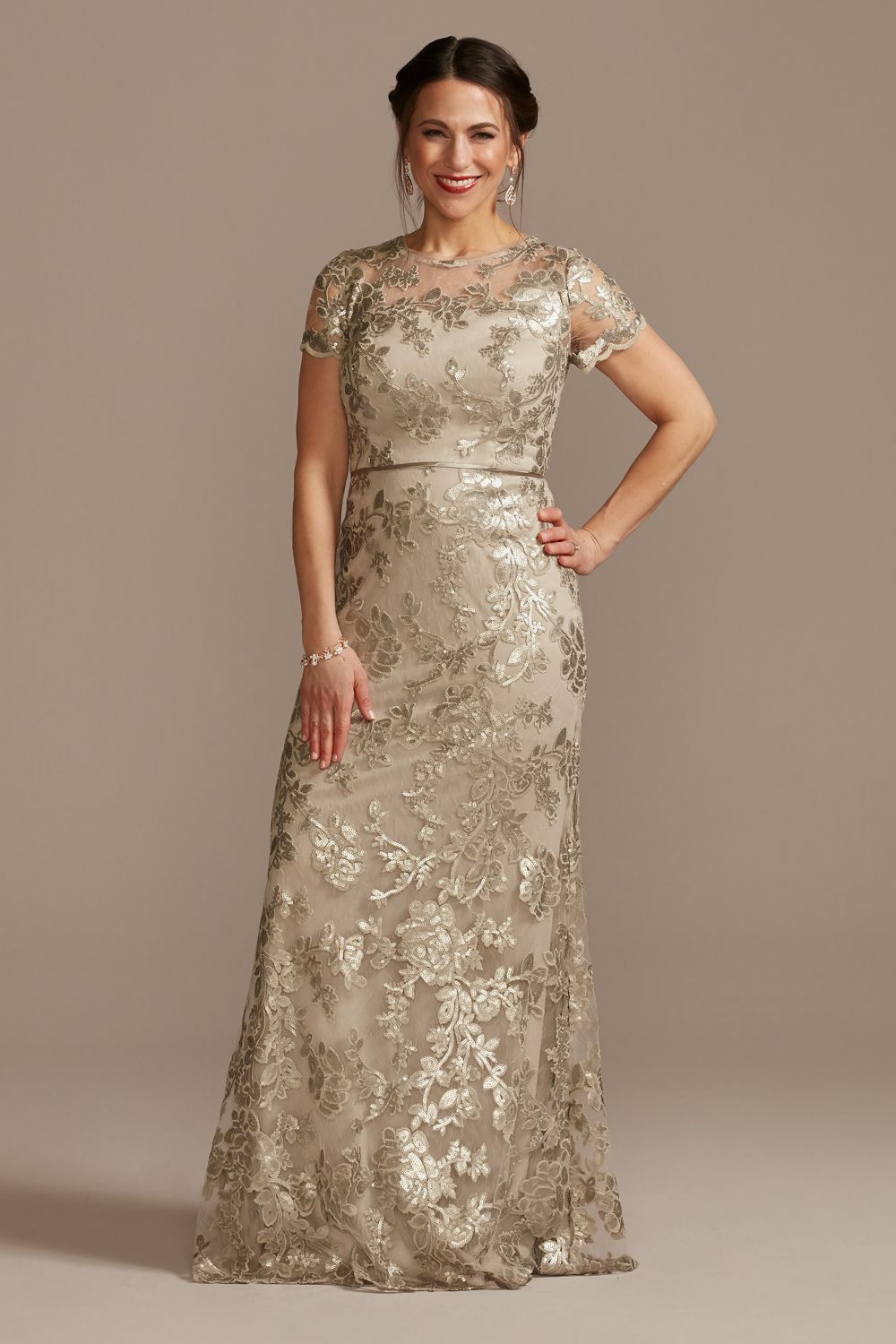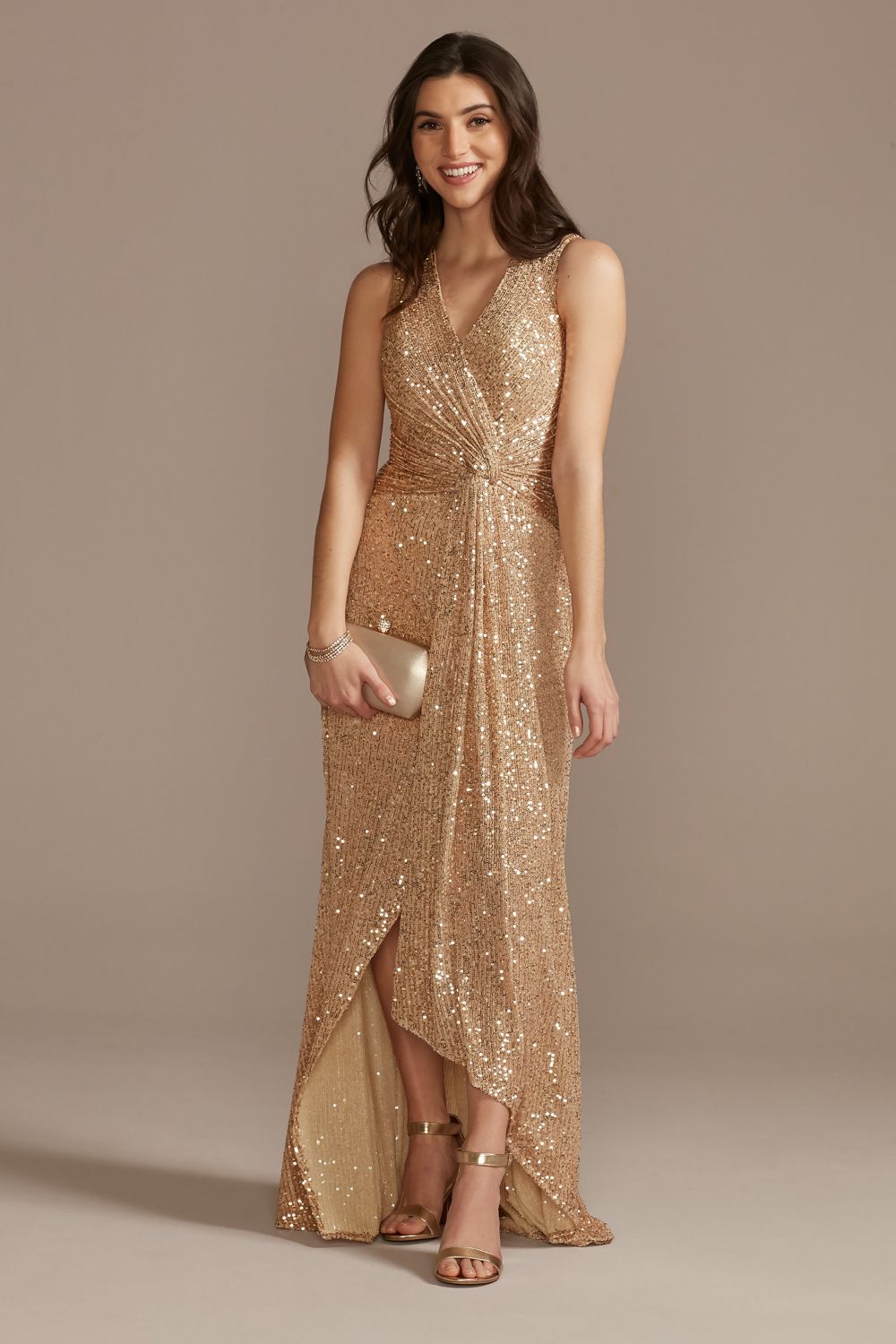 SHOP THE LOOK

Long Sleeves Fall Wedding Guest Dresses
Our best suggestion? Turn to this fall wedding guest dress gallery and get started.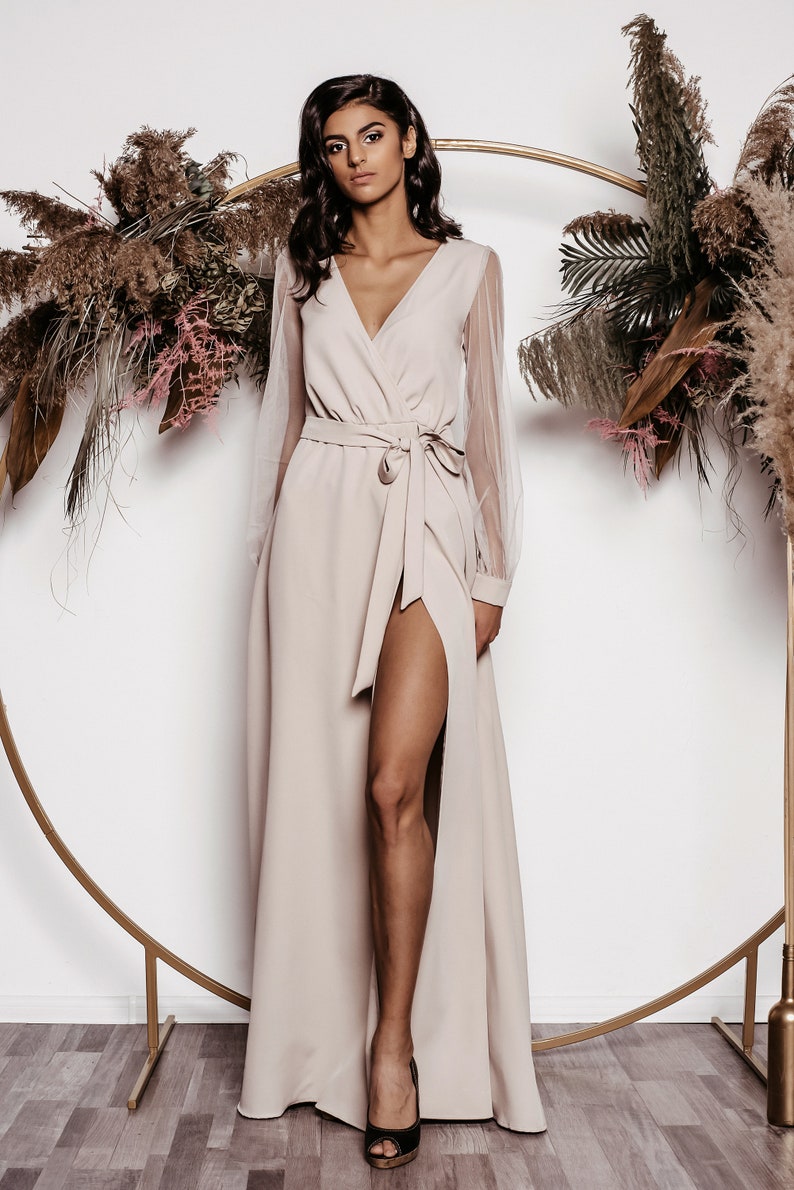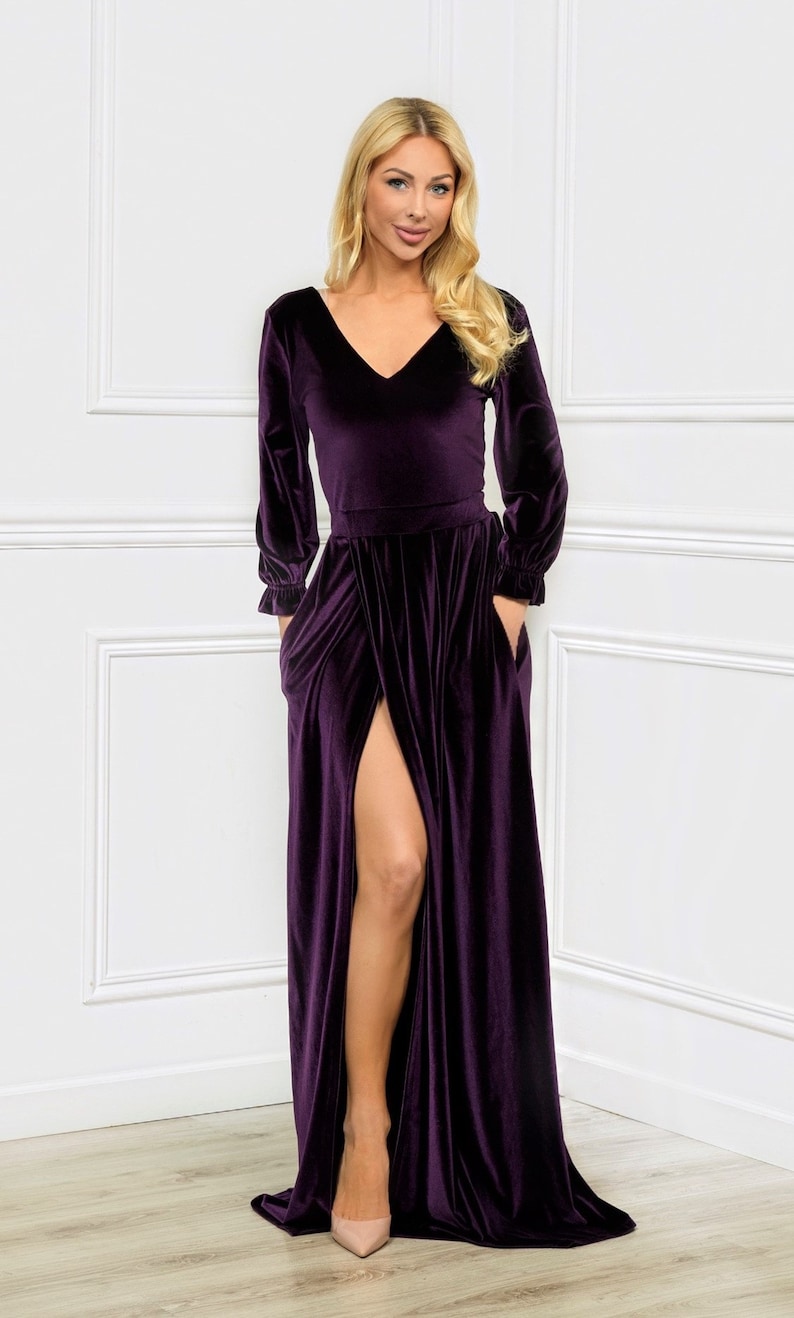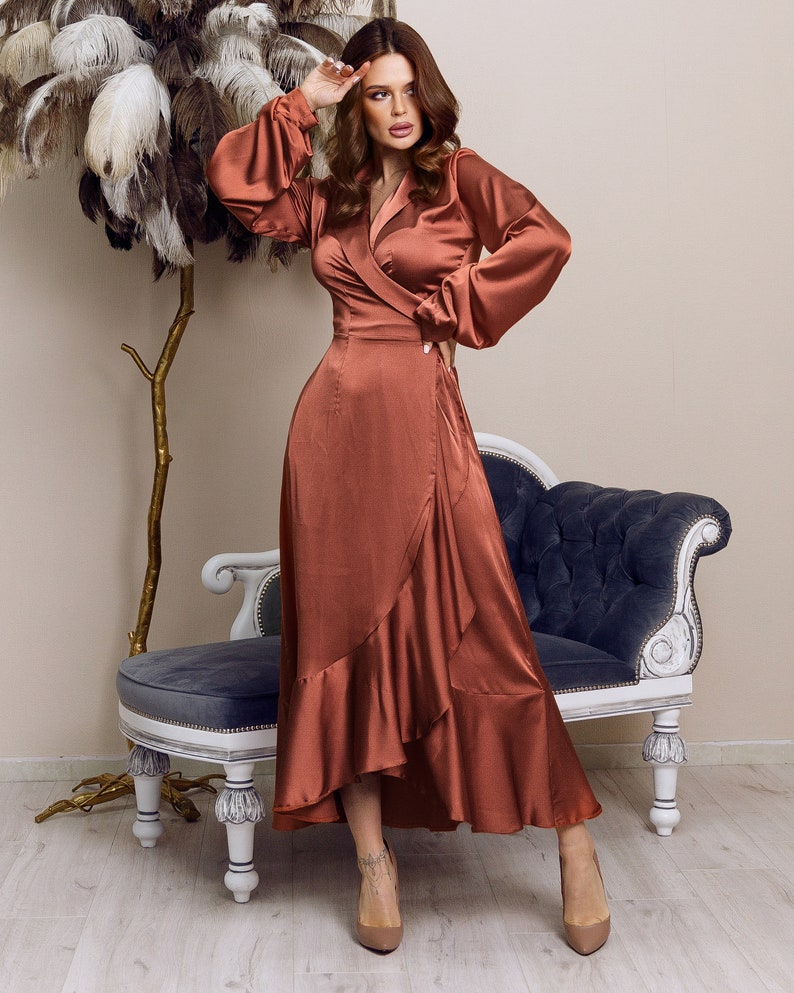 SHOP THE LOOK

Velvet Fall Wedding Guest Dresses
If you are looking for a fall wedding guest dress that is a little more sophisticated, velvet is the way to go. It is the perfect material for a sophisticated fall wedding guest dress with the perfect amount of texture and sparkle. With the distinct feel of velvet, you will leave all the other guests feeling like royalty.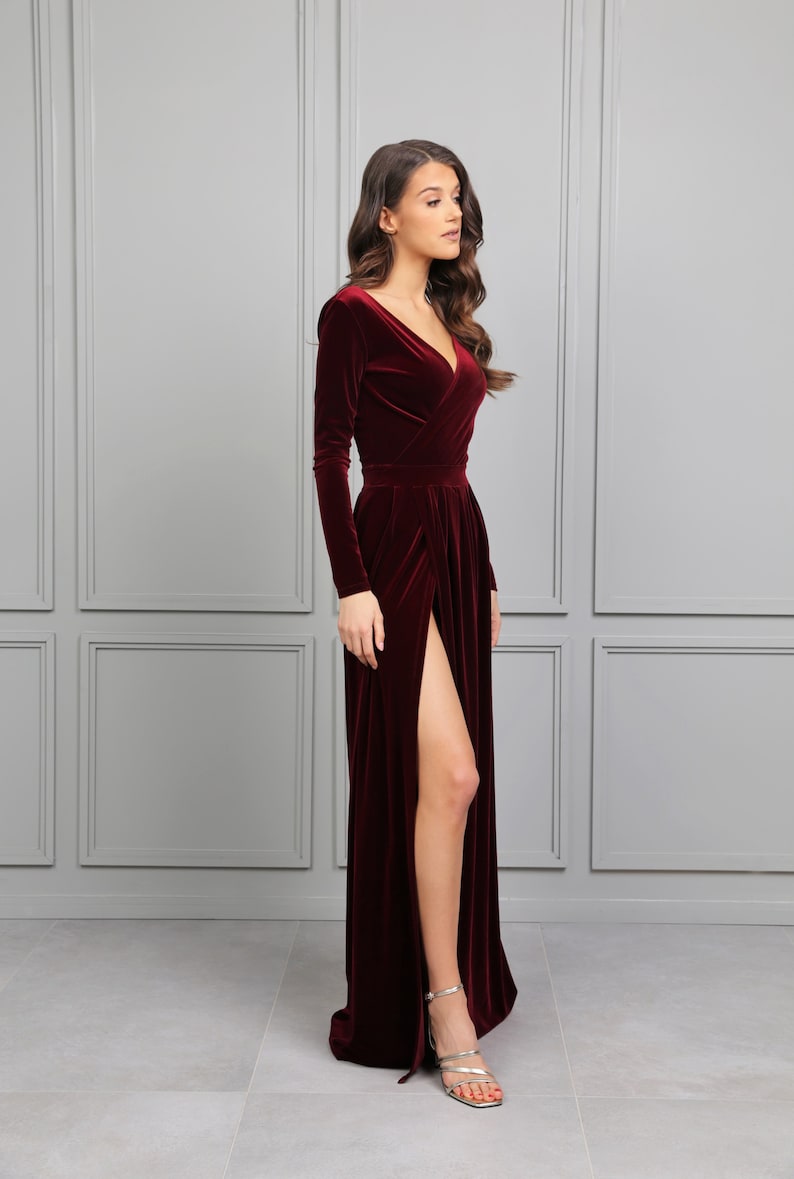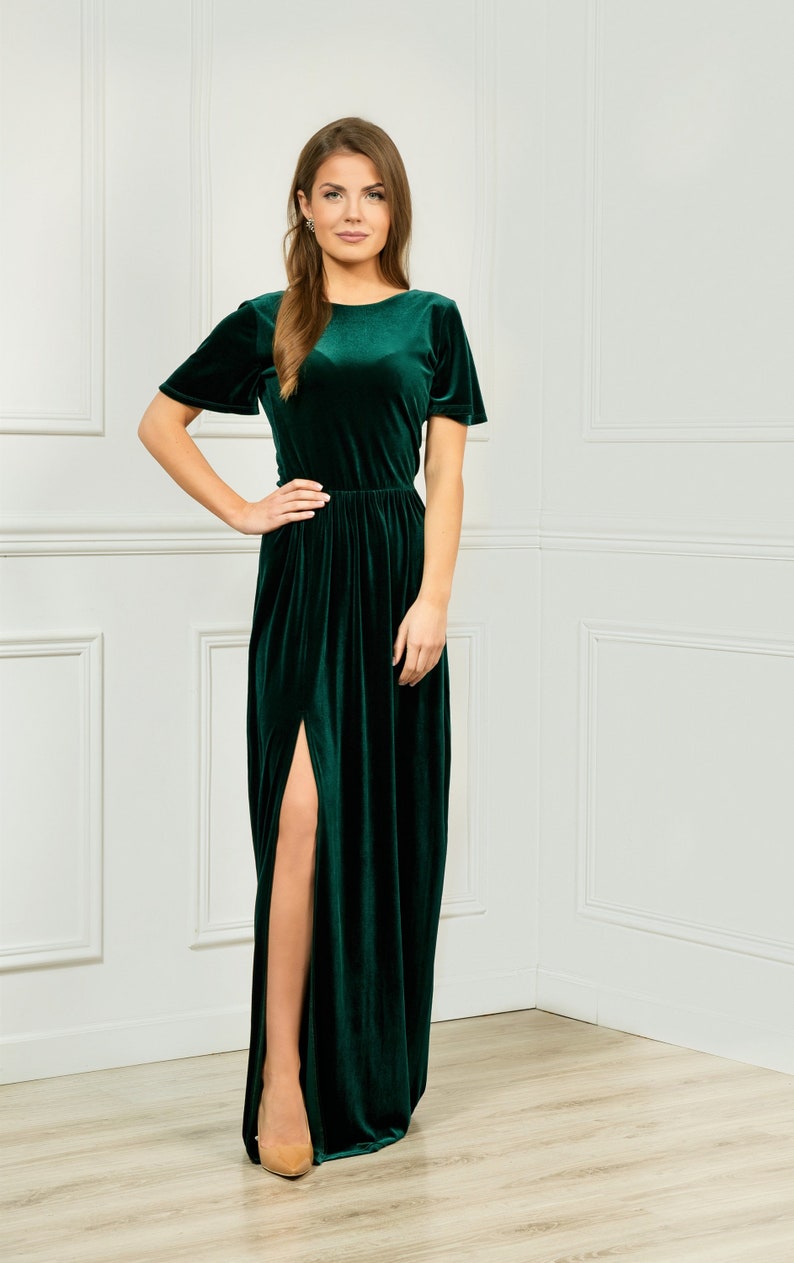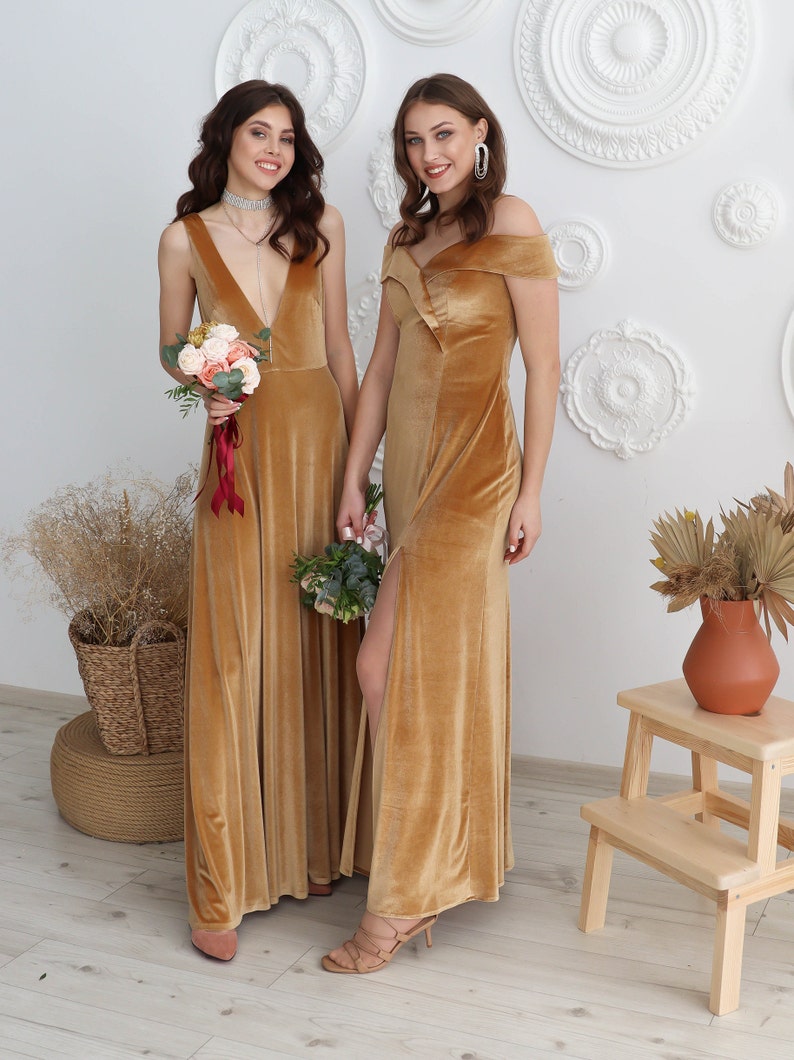 SHOP THE LOOK


What colors are appropriate for a fall wedding?
Warm colors such as deep reds, oranges, and yellows are appropriate for a fall wedding, as well as metallic shades like gold and bronze.
What fabrics are best for a fall wedding?
Fabrics like wool, velvet, and corduroy are ideal for a fall wedding as they are warm and cozy.
What styles of dresses or jumpsuits are suitable for a fall wedding?
Dresses and jumpsuits with long sleeves, high necks, and beaded embellishments are suitable for a fall wedding.
Are open-toed shoes appropriate for a fall wedding?
Open-toed shoes are generally not appropriate for a fall wedding, as the weather can be cooler. Opt for closed-toe shoes or boots instead.